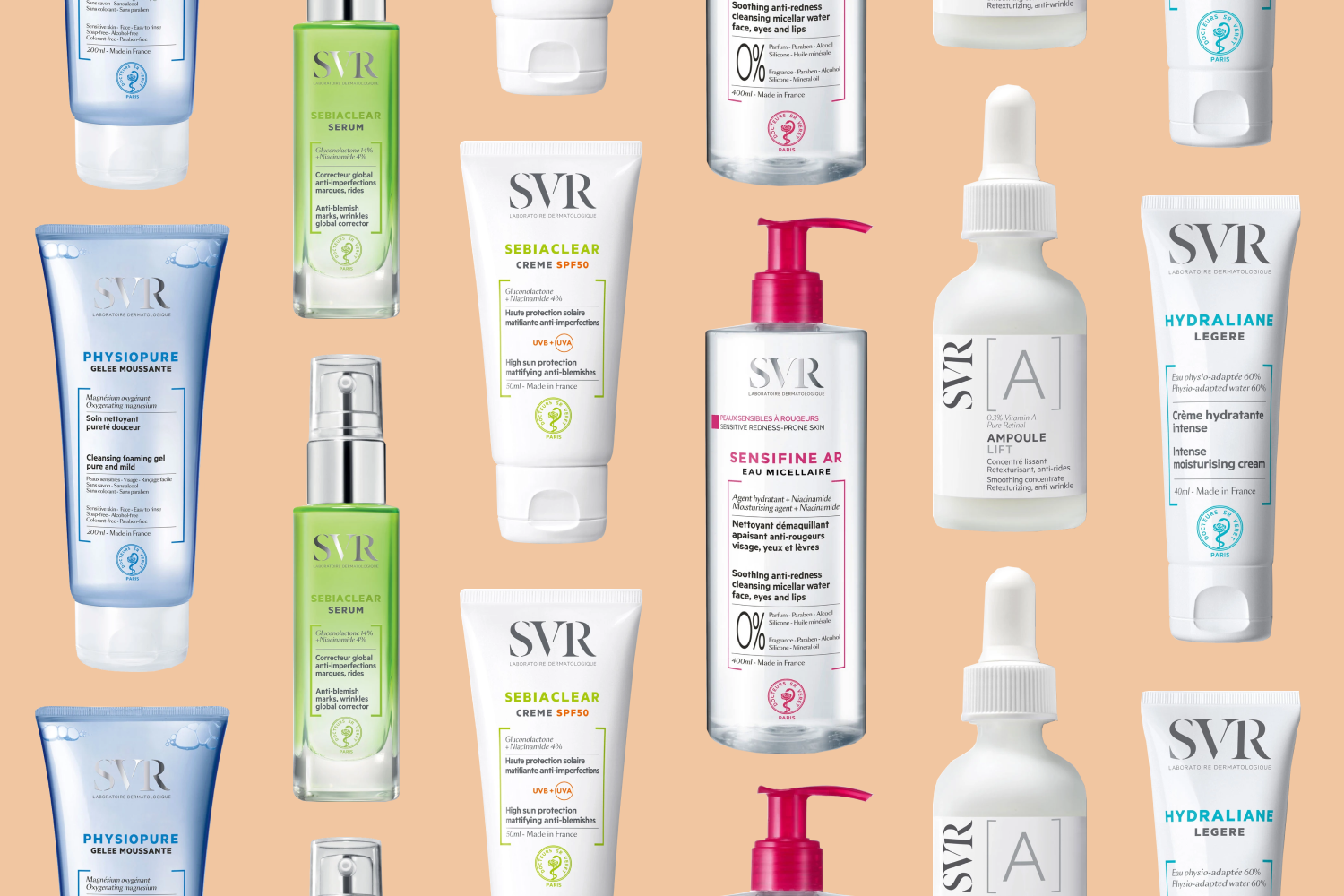 Adult acne has many underlying causes, but most of them still require you to use appropriate skincare while addressing them. After you've checked with your doctor to figure out what may be going on, take this list of the best products from SVR to fight adult acne. While it may be true that some of them may not be what you would have chosen yourself, we'll explain everything.
Firstly, treating adult acne is different from treating acne when you're a teenager. Not only you're addressing an acne breakout, but also trying to keep the first signs of aging at bay. Even though your skin may have excess oil, it still probably lacks water, so hydration will be an issue. Skin type is different from skin condition, so your skin can be both oily and dehydrated. Keep in mind that you're addressing multiple factors here, so not choosing everything from the oily skin range is something that makes sense.
AM routine for adult acne
In the morning, we're addressing two things: sebum control and sun protection. To that end, we're focusing on products that will keep your skin as matte as possible and protected from solar radiation. Start with a gentle cleanser, and then move to the serum and sunblock. "No moisturizer?" you ask. Yeap, we're skipping the moisturizer here, given that the serum will already hydrate your skin.
Cleanser: SVR Physiopure Cleansing Foaming Gel is a simple but effective cleanser. Just what you need in the morning, as you don't need to remove any sunblock or wash the pollution form your face.
Serum: SVR Sebiaclear Serum is the star product in this routine. It contains niacinamide, gluconolactone and hyaluronic acid – a true powerhouse when addressing aging skin that is oily. Moreover, it protects the skin from pollution, reduces blemishes, fights wrinkles and keep the skin hydrated.
Sun protection: SVR Sebiaclear Cream SPF50 has literally no white cast and keeps the skin oil-free throughout the day.
PM routine for adult acne
The time has come to pull the big guns out. We're talking about retinol – the wonder ingredient that fights acne and wrinkles at the same time. We'll start by double cleansing, to remove all the impurities and then use the best ingredients on clean skin.
Cleansers: SVR Sensifine AR Micellar Water is the perfect make-up and impurities remover. Gentle, but also effective, as we like it. Lastly, follow with the morning cleanser, to ensure you have removed the micellar water and any remaining impurities from your face.
Serum: SVR Ampoule [A] Lift is the perfect retinol for oily skin. The super lightweight texture quickly sinks into the skin without leaving any residue.
Moisturizer: retinol can dry your skin, so it's important to keep the hydration levels. SVR Hydraliane Light is the perfect solution for this.
To sum up, we know that fighting acne when you're 30 or 40 is hard. However, there are ways to manage this situation by using a great and consistent skincare routine. Find out all the SVR products available for more options.