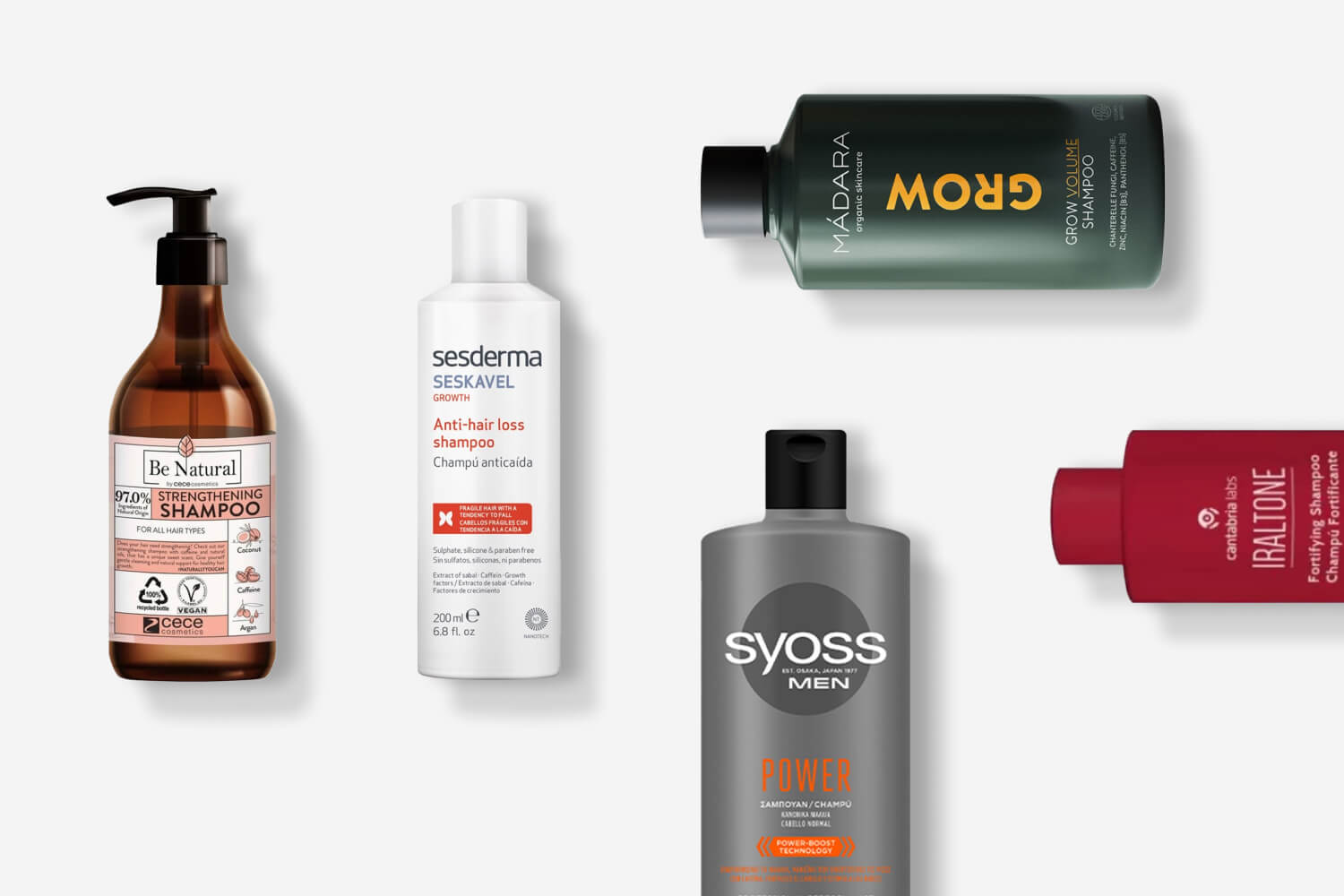 Whether you love or dislike coffee, it's time to make some room for caffeine shampoo in your hair care routine. As you'll see, caffeine can help boosting and strengthening your hair, being a great ally when fighting hair loss. Keep reading and see how a caffeine shampoo can help you!
How does caffeine help my hair?
Let's start by understanding how this super famous molecule fits your hair care routine. We'll let you know all about it.
What is caffeine & how it benefits your hair
Caffeine is a famous molecule that you'll find not only in beverages but also in cosmetic products, from skin to hair care. When it comes to hair specifically, caffeine may be of great assistance in stimulating hair growth as well as contributing to preventing hair loss.
In a nutshell, we can say that caffeine is a naturally occurring stimulant, a small and water-soluble molecule with the ability to penetrate the skin. Thanks to its vasodilating properties, it works to increase blood flow on your scalp—which, in turn, boosts the health of the follicle by increasing oxygen and nutrition.
As a matter of fact, a study from 2017 compared caffeine liquid with Minoxidil, and found that 0.2% of liquid caffeine "should be considered as not inferior to minoxidil 5% solution in men with androgenetic alopecia". As you can see, caffeine is not only competent in targeting dark circles and cellulite but also a great supporting ingredient in hair loss shampoos!
Even though cosmetics have limited power when it comes to issues such as hair loss, the results of using caffeine in hair care sound promising. If that's something that you look up to in your hair care routine, caffeine shampoo is definitely good for your hair. The good news is that most formulas combine caffeine with other hair-boosting ingredients, so you'll benefit from a group effort!
Who should use caffeine shampoo?
Caffeine shampoos are for all of those who which to promote hair growth or boost their hair loss treatment. Most formulas are suitable for all hair types, so anyone with a healthy scalp should be able to use caffeine shampoo. If your scalp is sensitive or irritated, you can avoid it altogether or conduct a patch test beforehand.
Try these caffeine shampoos!
We've been teasing you with all the benefits of caffeine shampoos, so now it's time to provide you with some good recommendations. Some of these feature caffeine alone, while other formulas blend with ingredients that work hand in hand for the best results. Give them a go!
H&S Anti-Hair Loss With Caffeine Shampoo
Hair loss & dandruff
Try this caffeine-infused formula if you're looking for something that cleanses and promotes hair growth at the same time. Thanks to the group effort of caffeine and niacinamide together with piroctone olamine, the formula not only stimulates the hair follicles but also attenuates dandruff. Boost your hair with a unique formula that strengthens and gets rid of dandruff all at once!
---
Iraltone Fortifying Shampoo
Strengthening & stimulating
Stimulate hair growth while strengthening the hair with this complete fortifying shampoo. Enriched with caffeine along with tricoenergizer and Keratin-Pro Complex, this shampoo stimulates microcirculation on the scalp, providing energy to the hair follicle and stimulating hair growth while reinforcing the hair fiber. Restore your hair's vitality with each wash!
---
Be Natural Strengthening Shampoo
Natural & vegan formula
Revive weakened hair with a formula containing 97% of ingredients of natural origin, including caffeine, coconut, and argan. Suitable for all hair types, this vegan caffeine shampoo is able to gently clean your hair while supporting hair growth and health. Equally important, its delightful sweet scent is going to conquer your senses from the first application!
---
Mádara Grow Volume Shampoo
Fine hair & progressive hair loss
Dealing with the loss of volume and vitality? Then it's time to give this one a go! This growth-stimulating cleanser is ideal to treat thinning fragile hair, as it purifies and reactivates the scalp at the same time. Caffeine, chanterelle fungi extract and zinc pc are the key ingredients of the formulation, working together to leave your hair at its best.
---
Sesderma Seskavel Anti-Hair Loss Shampoo Weak Hair
For all types of alopecia
Treat and prevent hair loss with a shampoo that stimulates microcirculation in order to provide hair bulbs with the very needed nutrients so the hair can grow healthy. Ideal to boost any hair loss treatments, this shampoo features caffeine and artemisia extract together with biotin to strengthen fragile hair with a tendency to fall.
---
Syoss Men Power Shampoo
Refreshing & strengthening care
More than granting an effective cleanse, this shampoo refreshes the scalp and revitalizes the hair. Featuring Power-Boost Technology—containing caffeine—, this powerful shampoo stimulates the hair roots and, therefore, hair growth. This high-performance product ensures that you have cleansed and stronger hair while experiencing a refreshing shower!
---
If you're struggling with hair loss, you may need more than caffeine shampoo to fight it. Combine it with the best treatments for hair loss!