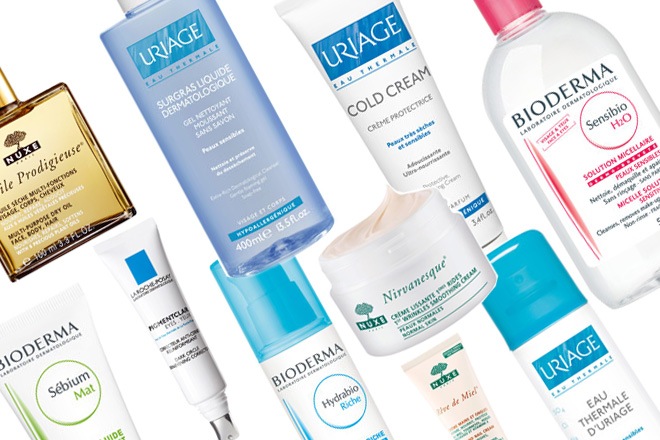 You have decided to buy at Care to Beauty. First of all, thank you for choosing to buy with us! We have prepared this post to enlighten you on what you should know before making your purchase, to guide you through finding what you need and what best suits you and how to buy at our website.
Realizing what you need
You have now decided that you wish to buy a product for you or to offer to someone else. But first, you need to consider a few things to make sure it is the most suitable for your situation. Here are a few things you should consider that make it easier for you when you don't know how to buy and what to buy:
Know your skin type – whether you are buying products for yourself or for a loved one, the skin type is one of the main characteristics you need to cater for. Facial skin is very variable regarding oiliness or dryness or lack of hydration and this is one of the main aspects you should consider. If you have oily skin, search for products that state that they are mattifying or oil-free, and if you have dry skin you should choose the ones that state nourishing or rich.
Consider your needs – if you have any problems or issues you wish to address, there are for sure products that have been specifically formulated for your case. Situations like atopic skin, psoriasis, acne, wrinkles, hair loss and many other have cosmetics that can help to deal with them.
Your favourite fragrance – some people prefer products that have specific fragrances and others like their creams fragrance-free. Furthermore, if you are buying a product that depends very much on the fragrance like perfumes or shower gels, you should know which notes you usually prefer. You can also check our blog post about the various fragranced products that exist on the market.
Allergies and intolerances – if you are allergic to some specific ingredient, make sure that you buy products that do not contain that ingredient. Fragrances are also common allergens, so you should consider products that state fragrance-free in those situations.
Specific ingredients for specific needs – if you are looking for a specific ingredient, the best way is to search directly for it. Did you know that you can search on our website for the main ingredient that you're looking for? It makes searching for your perfect product much easier.

How to buy at Care to Beauty
We are always improving our website to make it easier for you to find the perfect products. There are a lot of great tips we can give you to make sure that your experience when buying with us is the best one possible. Here's how to buy the perfect products and how to find them:
If you are looking for a specific brand – on our website we have a tab where you can find all the brands we have on our website and if you click on the brand you are able to see all the products we have from that brand – and you can even check the ranges on most brands.
Check the promotions – we have a promotions tab to make it easier for you to find all the best deals, but if a promotion includes a specific product, it will appear as a clickable link on that product page. Please note that all our promotions are not due to near-expired products unless clearly stated. We even have a tab just for coffrets inside the promotions to help you find the right present for your loved ones.
New releases – every time a new product comes to our website, it will spend a little time inside the New Releases tab, so if you are a recurring client, it's always a good idea to check what's new on Care to Beauty.
How to buy – buying with us is very easy, you just have to add the products to the bag, proceed to checkout and then fill a simple form with your information. There you will be able to create an account with us or proceed with the order to make sure you have all the details ready to be checked or you can proceed without the account.
Double check all the information – make sure you are buying the exact product you want in the right amount and double check all the information you submit like your address and e-mail. This is very important to guarantee that we are able to send you all the information regarding your order and that the right products will be able to get to you.
Payment methods – we accept credit and debit cards from authorized companies, Paypal and some countries have other options that you can choose from.
Shipping – check all the shipping methods we have available to your country and please verify if your country is liable to pay import taxes when buying from us.
Any more doubts? – if you are still unsure of anything, please e-mail us before you place the order to guarantee that everything will go smoothly.