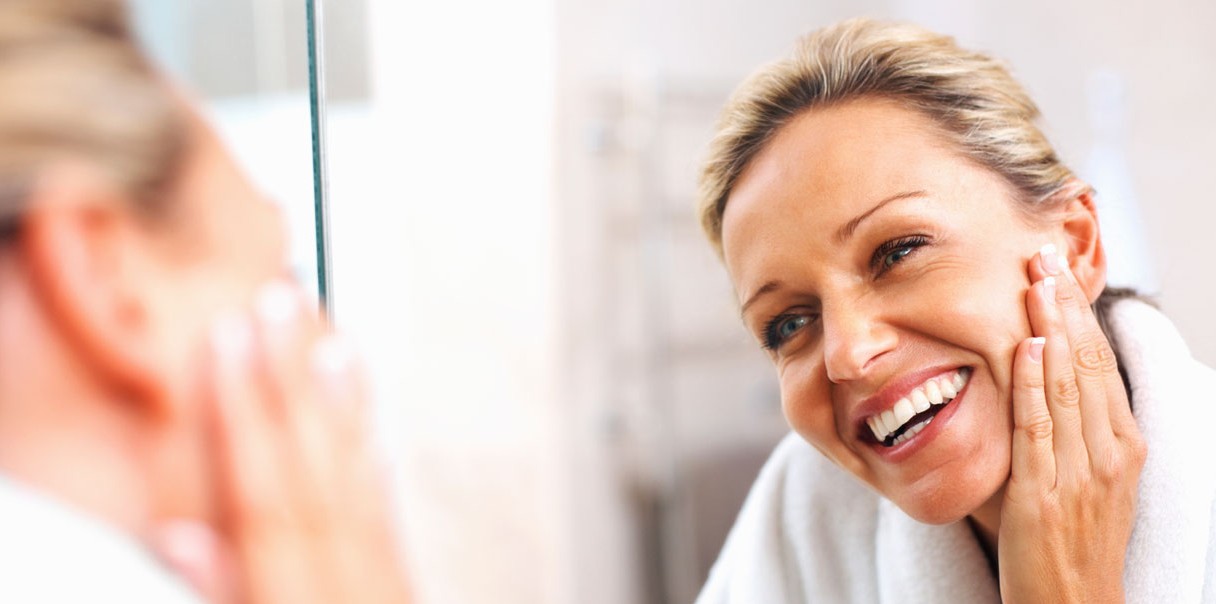 At the turn of January and February we will have a great promotion on different anti-aging products from a lot of ranges of great brands: Vichy, Lierac and Sesderma. Below you can read about three products, that are new on the market and get to know more about the promotion!
Lierac Lift Integral – The Lift-Injection Effect
The Lift Integral line has been designed to provide the firming effect that helps to restore face dynamics. Products from this line were created with the use of an innovation based on a combination of aesthetic medicine techniques: facelift and filling. Products from the Lift Integral line can improve the face oval, restore density, correct wrinkles and sagging of the skin.
Lift Integral Superactivated Lift Serum – Firmness Booster 30ml
Serum from this line is designed for all skin types. It effectively corrects the contour of the face and rebuilds the lost volume, actively combining stretching and filling action. Enriched with two natural biopolymers, it creates an elastic tensioning film on the skin. The face regains its dynamics through the tension of flabby spots and through the filling of the sunken skin. Serum has proven efficacy and it provides visible results: after 7 days in 2 out of 3 women skin looks firmer.
The active ingredients contained in this serum combine the best of science and nature:
An extract from African mahogany known for its longevity, owing its strength to the bark, which protects against harmful environmental factors. It works to improve skin tension thanks to stimulation of synthesis of type XVIII collagen.
The purple tulip extract acts as a filler in the sunken areas, by stimulating the synthesis of 30 proteins that play a key role in maintaining the quality and structure of the extracellular matrix.
HYALU-3 concentrate smoothes, moisturizes, fills and has an anti-aging action.
Pea peptides act tightening and filling on the skin.
Serum, day and night cream from this line and other anti-aging lines from Lierac can be purchased in promotion from 21st of January until 14th of February at Care to Beauty. You can find those products – up to 20% off –here!
Sesderma Fillderma – Firms the Skin and Fills the Wrinkles
Fillderma line is recommended for people who are looking for non-invasive methods to fill even deep wrinkles. High anti-aging efficiency of this range is possible thanks to the use of nanotechnology, which is based on the transfer of active components enclosed in nanosomes to the deepest layers of the skin. Products from this line are intended for mature skin, they allow to eliminate all types of wrinkles.
Sesderma Fillderma Nano Wrinkle Filling System
– 2x 30ml
Fillderma Nano is a non-invasive wrinkle filling system. This anti-aging care consists of two steps that combine intense hydration of the skin with a strong tension action. The mimetallic peptides contained in Fillderma cosmetics stimulate the synthesis of collagen, hyaluronic acid and improve skin firmness. cinamide strengthens the protective barrier and has antioxidant properties. In addition, it reduces the intensity of discoloration and slows down the formation of new ones. Extract from the Asiatic Pennywort regenerates the skin and urea provides long-lasting moisturizing effect. Extract of black tea along with hyaluronic acid fills wrinkles from the inside, protects collagen and elastin fibers from degradation.
The effects are long-lasting and the treatment can be performed in a quick and simple way at home:
STEP 1: Hyaluronic Filler 30ml – light filling cream (which melts under the influence of finger heat) contains: high molecular weight hyaluronic acid and low molecular weight hyaluronic acid.
STEP 2: Regenerating Filler 30 ml – regenerating emulsion contains: urea, fermented black sweet tea, mimetic proteins, Pennywort Asian, niacinamide, liposomal peptides and collagen.
This and other products from most of anti-aging lines from Sesderma can be purchased in promotion from 15th of January until 14th of February at Care to Beauty. You can find those products with 25% discount here!
Vichy Slow Age – slow down the appearance of ageing signs
Slow Age line is a comprehensive anti-aging skin care that effectively delays the appearance of signs of aging at various stages of their formation. Thanks to the Slow Age treatment, the complexion gains youth and vitality, becomes more radiant, while wrinkles are smoothed out. This daily skincare range helps to prevent and correct the damages caused by environmental exposure. Fine lines appear reduced, skin feels firmer and hydrated and complexion looks even, fresh and more radiant.
Vichy Slow Age Daily Care Fluid SPF25 50ml
Care for all skin types that delays the appearance of signs of aging, thanks to which the skin is moisturized, elastic and full of healthy glow. It contains UVA and UVB protection suitable for daily care to protect against harmful solar radiation (SPF25 and a UVA filter). For the first time, the Vichy Laboratories have combined Baikaline, used for centuries in China, with the properties of Bifidus and the thermal water of Vichy:
Baikaline Root Extract has antioxidant properties. It neutralizes oxidation processes, inflammatory phenomena and the negative impact of UV radiation and pollution.
Probiotic-derived Bifidus strengthens the skin's protective barrier and reduces its sensitivity. Reduces skin dryness.
Thermal water from Vichy rich in 15 minerals, strengthens, regenerates and restores the pH balance.
Vichy Slow Age Fluid was created for mature skin and it works actively from the first application. It penetrates deep into the skin to effectively regenerate and nourish it at all levels. It has a light and fresh formula and non-sticky consistency.
This and other products from all anti-aging lines from Vichy can be purchased in promotion from 15th of January until 14th of February at Care to Beauty. You can find those products with 25% discount here!