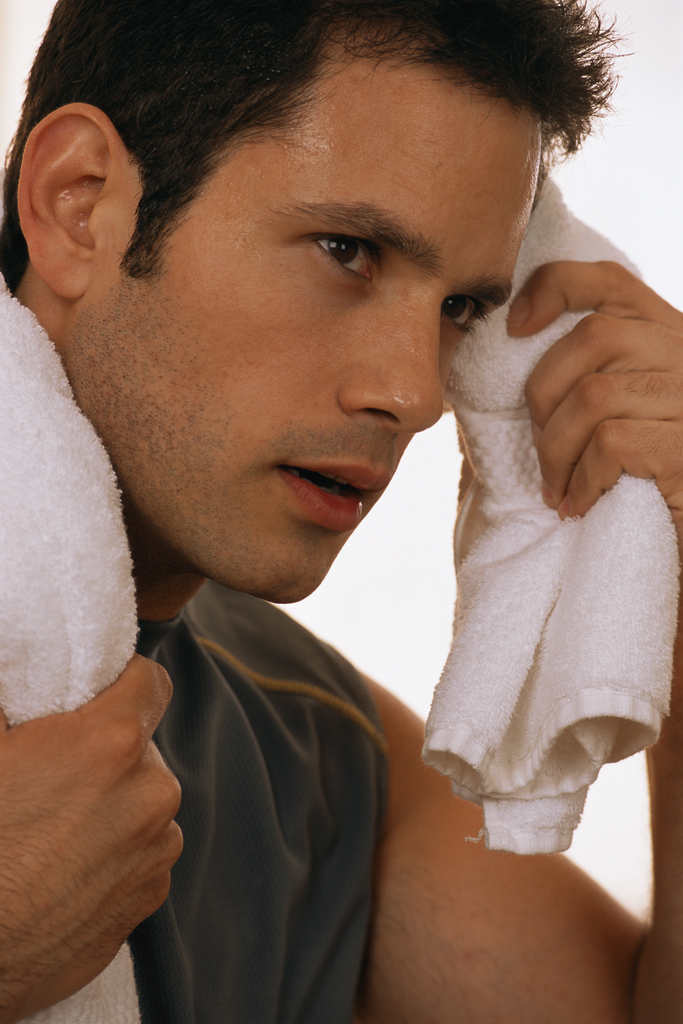 Most men are usually very selective about the products they wish to use on their skin – usually "less is more" is the most common approach by the male customers who wish to use skincare products. To help and guide you through the world of cosmetics for men, we have some tips about men skincare for you to read.
Facial hydration
Dehydrated skin is a very common problem with men, as most think that dehydration is the same as dry skin. That is most definitely not true, as dehydration regards lack of water in the epidermis instead of lack of sebum – most men have oily and dehydrated skin due to the fact that men tend to undermoisturize the skin due to oiliness. The reality is that you should always moisturize, you just have to choose the ideal moisturizer for you. Take a look at our selection of men facial care to browse through some options that may help you. Choose by brand on the left side of our site or browse through all the options of men skincare. Did you know that there are moisturizers specifically for men who have 3-day beard? You can also choose a normal moisturizer or one with antiaging properties to prevent and revert signs of aging like wrinkles and loss of firmness. For those worried about their eye contour skin, which is the first one to show signs of aging, choosing a dedicated product for that area is always a good idea. You can also find a few options for the eye contour on that list.
Shaving
Shaving can be a problem for many, as it's a constant aggression on the top layers of the skin. Men with sensitive skin are among the ones that suffer the most, but you can always minimize the burning sensation by using a calming serum before you apply the shaving gel or foam. Also, make sure that your after-shave has soothing properties to guarantee that any burning sensation or redness is reduced.
If you usually have ingrown hairs, the solution is very easy – just use a facial scrub or a light peel to remove the dead cell top layers that cause ingrown hairs. Take a look at our shaving selection of products to find your favorite staples for shaving.
Body care
Men skincare is not only limited to the face, body is also as important. Nowadays many brands offer ranges with masculine fragrances to ensure that men don't have to use just the bland scents. Whether you prefer to clean the skin using a soap bar or a shower gel, we have a few options that can be used on body care, that can also be complemented by fragrance and matching deodorants. There are also cosmetics that help with a toned body and are designed specifically for men that you can also find on the same list of selected products.