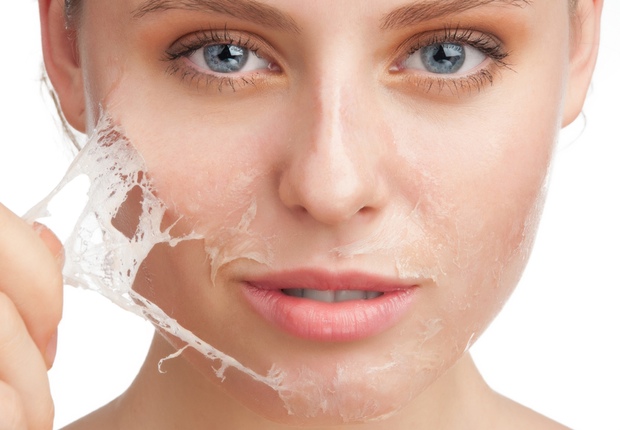 We know we launch a lot of new products throughout the year, so we've selected a few new stellar products that your bathroom cabinet needs to contain right now. They're all skincare-based and we have a few different things for you to try and achieve that perfect complexion you have been striving to get.
The perfect peeling
We know that going to the dermatologist and have a peeling performed is one of the greatest things, but do you know what is even greater? Having a soft peeling at home, while having a relaxing bath or just watching your favorite TV show. And no peeling is created equal, so we have not one but three new peelings for you!
Are dark spots your nemesis? Sesderma Sesmedical Whitening Personal Peel Program is the answer for you, then. Suitable for all hyperpigmentations, this peeling contains a cocktail of depigmenting ingredients which will reduce the intensity and size of the dark spots, helping them to fade away.
Want to boost radiance and firm the skin? Then look no further than Martiderm Platinum Night Renew Serum. Yes, you read well, the bestseller ampoules now have a new relative and it's an all-around amazing serum. And this one is ideal for men who usually suffer from folliculitis, as it prevents cell buildup in an amazing light texture.
Professional at-home peeling user? You've tried every single peeling in the world and you can call each peeling ingredient by its name? Then this one is for you – NeoStrata Resurface High Potency R SerumGel. With 23% Glycolic acid and retinol, this is a kickass serum with a potent peeling effect that is not to be used by those faint of heart. If you have tried everything on the market, this is the one for you.
New products addiction
If you're a cosmeticsaholic who is always searching for the new technologies and ingredients and want to use all the most recent innovations, we've selected two new products for you.
Melatonin recovery. You know that melatonin is all the rage right now. New studies have found that this ingredient is able to deeply repair the skin during the night, undoing the wrong that the sun and pollution have done to our skin. ISDINCEUTICS Flavo-C Melatonin has encapsulated the antiaging properties of melatonin and combined it with Vitamin C and Bakuchiol for a radiance and firmness boost.
At-home iontophoresis. Martiderm has taken the Iontophoresis technique from the medical office and brought it to our homes. The patches have small batteries that are able to produce a localized iontophoresis treatment that firms the skin and deeply moisturizes. Martiderm Black Diamond Ionto Filler is available in two different presentations: Eye Patches and Lip Patches.
Looking forward to firm the skin?
We know that loss of firmness is one of the greatest skin issues people face. And it's not only related to the aging process, actually all it takes is for you to lose a few pounds and suddenly the sharp facial contours seem to have disappeared.
Luxurious and exclusive firming cocktail. Derived from the latest innovations in skincare, the Mesoestetic Crystal Cream exclusive and limited range is able to prolong the longevity of cells and restore firmness.
Bring me all the peptides! NeoStrata doesn't play when it concerns anti-aging innovations. In the new NeoStrata Skin Active Dermal Replenishment there is a glorious combination of various peptides which boost firmness and restore the skin's vitality.