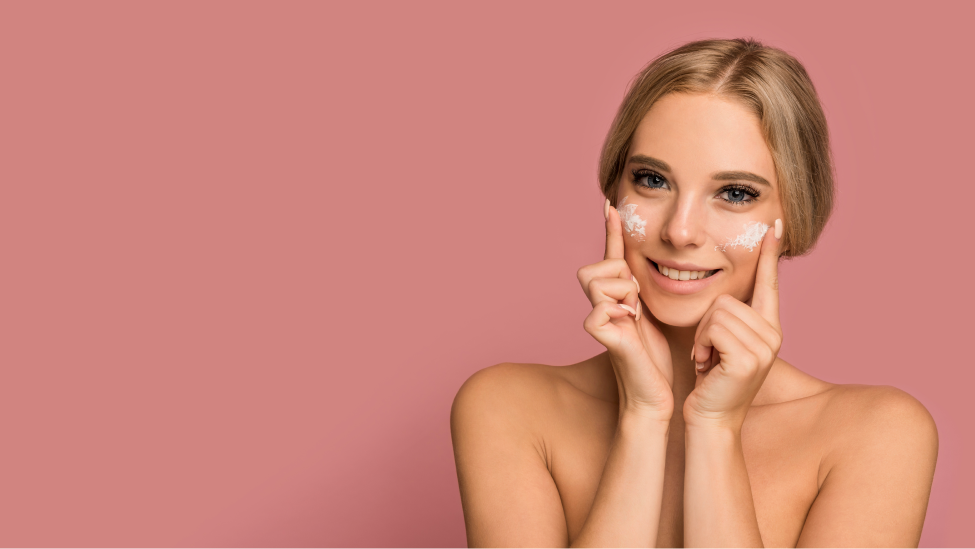 When it comes to your skincare routine, do you prefer to use as few products as possible – maybe you play sports or have a handful of activities that you are involved in – and "practical, fast and effective" is the key to your choices? Or, on the contrary, you are always aware of the state of the art of dermo-cosmetics, you follow blogs and influencers of the beauty world and prefer to try the new products for a radiant and perfect skin? Perhaps you are a young man who wants to know what skincare routine suits you the best…
Come and discover the beauty routine that suits your personality the most and start putting it into practice right now. This routine will allow your skin to be healthy and beautiful, delaying the onset of the first signs of aging.
Skincare routine – Practical girl
The secret of a simple and effective skincare routine is to fulfill three key steps: cleansing, moisturizing, and sun protection.
First, to clean the face, you can choose a gel, as it can be used in the shower, making this step easier to include in your daily routine. You can choose Bioderma Sensibio Mild Cleansing Foaming Gel, which is suitable even for the most sensitive skin.
The hydration is the next step, and you can choose SVR Hydraliane Légère Intense Moisturizing Cream to ensure intense moisturizing care for normal skin.
After hydrating, applying sun protection is crucial to prevent further damages to the skin, protecting it from the harmful effects of UV rays and blue light, and also to prevent skin aging! As a sunscreen, you can use La Roche-Posay Anthelios Shaka Fluid Fragrance-free SPF50+  or ISDIN Fotoprotector 50+ Fusion Water. Both solutions presented do not sting the eye, which is extremely important for those who practice sports!

And voilà! Simple, but it makes all the difference!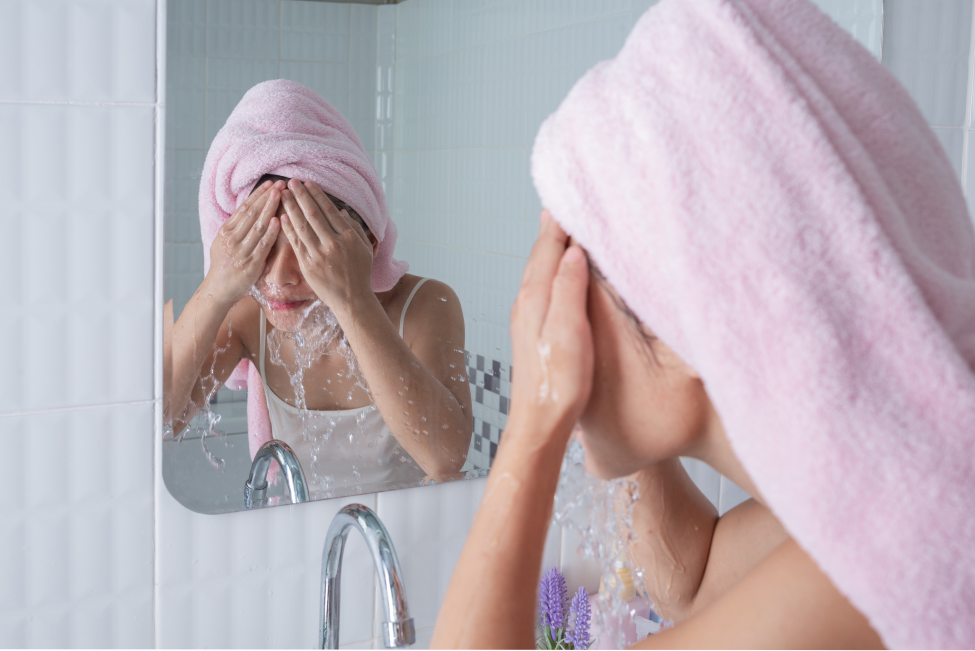 Skincare routine – Trendy girl
This type of routine goes beyond basic face care and takes advantage of different types of products towards perfect and glamorous skin!
Therefore, prior to the gel cleaning step, when using high-coverage makeup, it is important to ally an effective cleaning oil such as NUXE Micellar Cleansing Oil With Rose Petals. As mentioned earlier, the application of protector is very important and it is recommended, for example, Sesderma Repaskin Silk Touch with a silicon base to help fix makeup.
Moreover, a serum can be included in this routine, which is a product full of active ingredients, such as Sesderma C-Vit Liposomal Mist which contains vitamin C and which has an immediate antioxidant effect. To know more about the benefits of vitamin C click here.
For the hydration step, a good option is choosing Vichy Aqualia Thermal Rehydrating Light Cream, which is a replenishing cream for normal to dry skin which helps to deeply hydrate the skin and its anti-pollution protection helps to ensure that the skin is protected against external aggressors. It is important to use, also, an eye contour moisturizer like La Roche-Posay Hydraphase Intense Eyes, because the eye skin is very sensitive and this gel hydrates and also removes dark circles under the eyes.
On a party day or on another special occasion where you need your skin to be perfect and full of life, you can choose to use Martiderm Flash Ampoules. You can learn more about the ultimate SOS trick for flawless skin.

Last but not least – Boys!
More and more boys worry about their skin. However, they still prefer to choose simple and fast steps.
Therefore, shower gel cleaning is the most appropriate and you can choose to use a sunscreen moisturizing cream such as Neutrogena Hydro Boost Urban Protect Hydrating Facial Fluid SPF25. You can also use during the shower A-Derma Shower Gel Hydra-Protective, which is suitable for all skin types, including sensitive, this deeply soothing shower gel is enriched with Rhealba® oat plant extract and glycerin, two powerful ingredients that moisturize and protect the skin from the very first application.
If you shave, an after-shave gel might be a good option for you such as Sesderma Men After Shave Balm, which is moisturizing and soothing.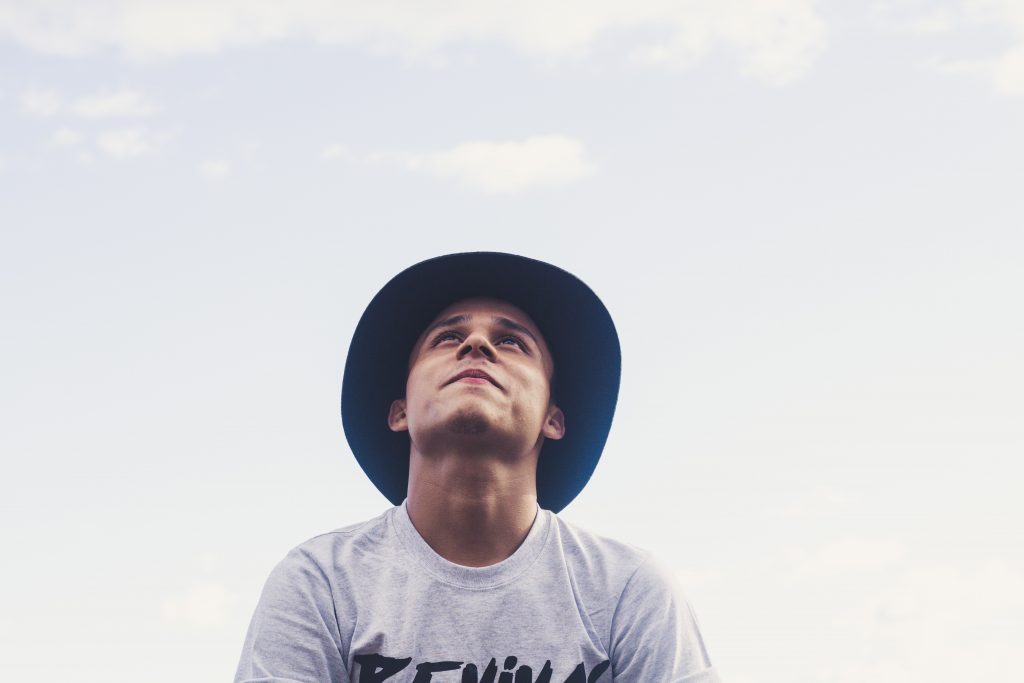 In addition to your daily care routine performed according to the type of person you are, there are some weekly cares that make all the difference in your skin, namely exfoliation (chemical or physical) and face masks.
Get involved in this world of cosmetics and rock your daily life, looking healthy and radiant!