La Roche-Posay is one of the most respected skincare brands in the world. With pharmaceutical and dermatological products that bring real benefits to all skin types, even the most sensitive, this brand has something for everyone. In recent years, the brand's offering in terms of serums has expanded significantly, making it a little harder for consumers to figure out the best La Roche-Posay serum for our needs.
If you've struggled with this in the past, then this post is for you. Today, we're looking into each and every one of La Roche-Posay's serums, analyzing their ingredients, and figuring out where they all fit in terms of skin concerns. Stick around for our La Roche-Posay serum guide!
---
---
Anti-Aging: One Ingredient, One Serum
Hyaluronic acid, vitamin C, retinol, niacinamide… we could be listing the most popular ingredients in skincare, but we're also telling you what's in each La Roche-Posay serum. As of 2022, the brand's range of anti-aging serums includes four "ingredient-based" options.
Although they are all different and aimed at different concerns, these serums all have one thing in common: they're suitable for all skin types, including the most sensitive. Shall we get to know them?
La Roche-Posay Hyalu B5 Serum
The plumping anti-aging serum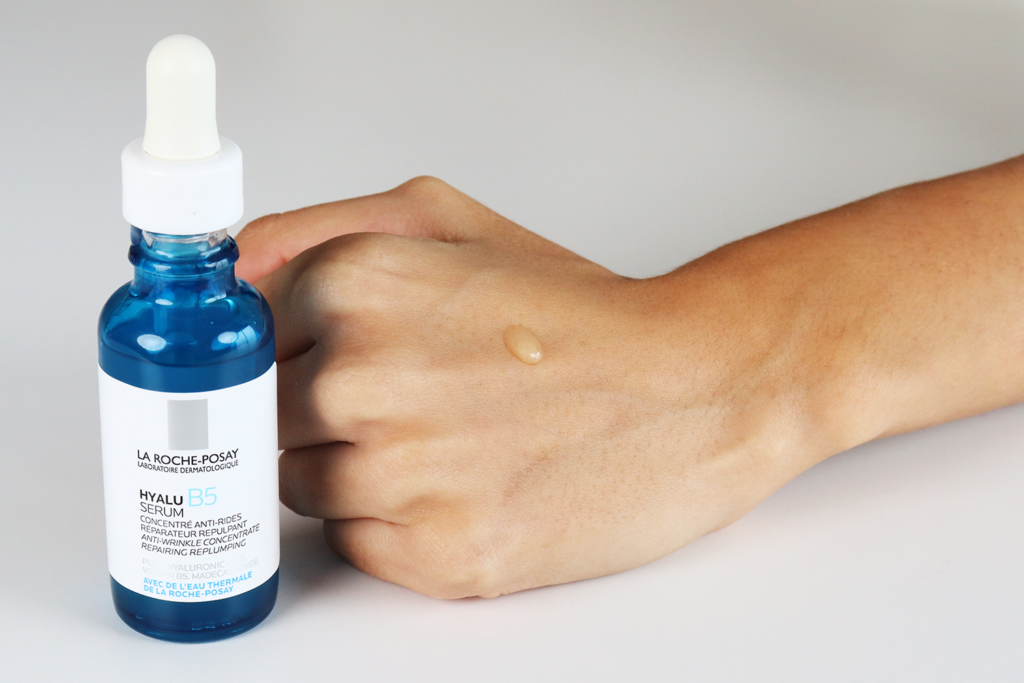 The first serum in this range, the best-selling Hyalu B5, contains hyaluronic acid, vitamin B5, and Madecassoside. The first two ingredients are familiar: hyaluronic acid is a popular hydrating agent, and ditto for vitamin B5. Madecassoside may sound unfamiliar at first, but we assure you you've heard of it: it's actually one of the active components of Centella asiatica, and it shares many of the same properties. It contributes to soothe and heal the skin, and it provides added antioxidant benefits.
In short, you can expect this serum to provide your skin with a plumping anti-aging action against fine lines and wrinkles, and a repairing action that will suit sensitive skin. Simple!
Use it for: A subtle wrinkle-filling effect, deep hydration, skin repair
When to use: morning and/or evening
---
La Roche-Posay Pure Vitamin C10 Serum
The anti-wrinkle antioxidant serum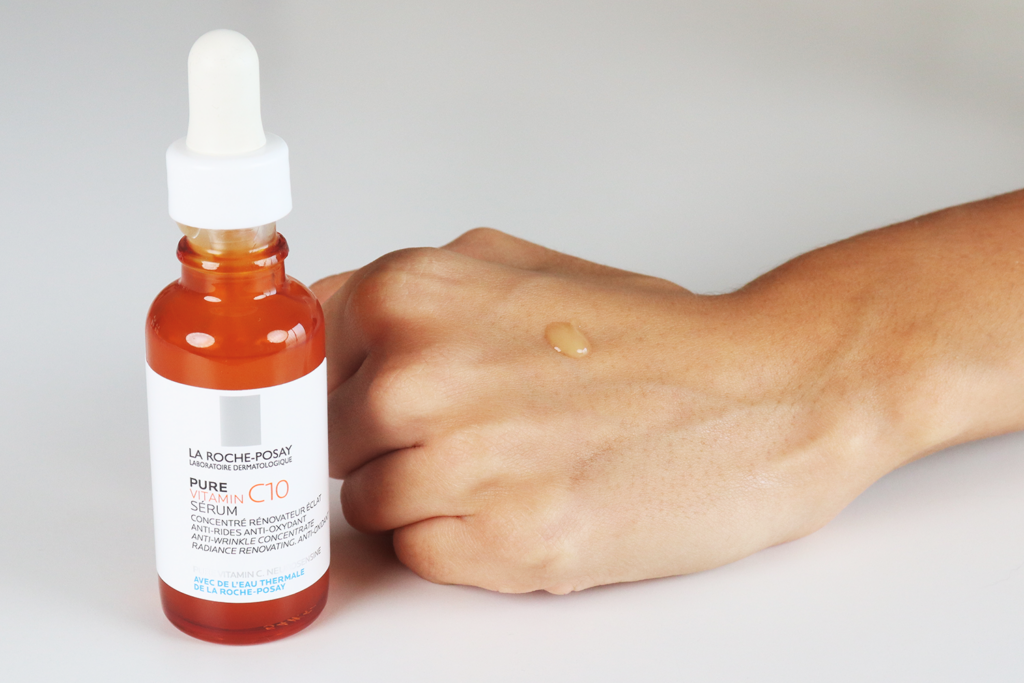 Unsurprisingly, the orange-colored serum contains 10% pure vitamin C. It also contains salicylic acid and hyaluronic acid; these team up with the star ingredient in the formula to achieve a visible anti-aging action. Studies have shown that, after 8 weeks of using this serum, 79% of people found their skin irregularities less visible; after just 4 weeks, 84% had already considered their pores to be less visible.
However, let's not forget this serum is made by a dermatologist-approved brand: it's got to be effective, sure, but it's also got to be suitable for sensitive skin. In order to suit all suit types, the formula is also rich in soothing active ingredients like Neurosensine, a dipeptide that helps reduce sensations of discomfort.
Use it for: A powerful antioxidant action, a boost of luminosity, added anti-wrinkle and firming benefits
When to use: morning, then follow with SPF
---
La Roche-Posay Retinol B3 Serum
The anti-wrinkle serum for sensitive skin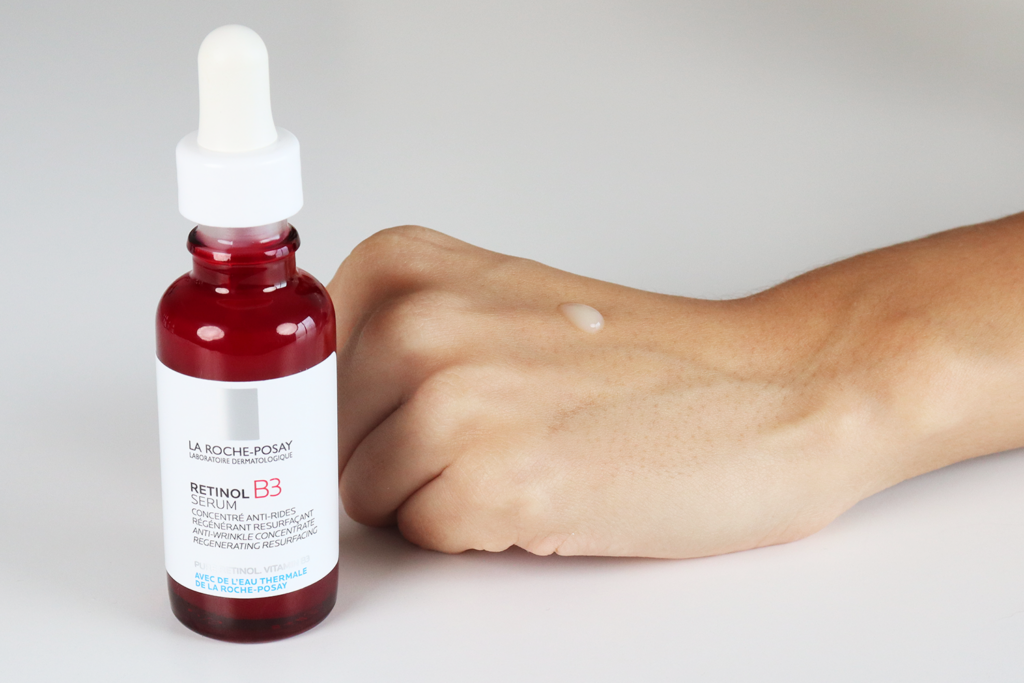 Retinol is a renowned powerhouse among anti-aging actives, but it can be tricky on sensitive skin. To make this star ingredient accessible to sensitive skin, La Roche-Posay launched this serum in 2021: it contains not only retinol, but also vitamin B3 to help repair the skin barrier, and hyaluronic acid to keep the skin hydrated.
With continued use, this serum will minimize the appearance of fine lines and wrinkles, all the while boosting the natural elasticity of the skin. Thanks to the renewing ability of retinol, it will also help even out the complexion and refine the skin texture, creating a brighter and more refined look. That's promising news, if you're looking for a skin-perfecting effect!
Use it for: A profound anti-wrinkle action, a more even skin texture and tone
When to use: evening (and don't forget to wear SPF the following morning!)
---
La Roche-Posay Pure Niacinamide 10 Serum
The best serum for post-inflammatory hyperpigmentation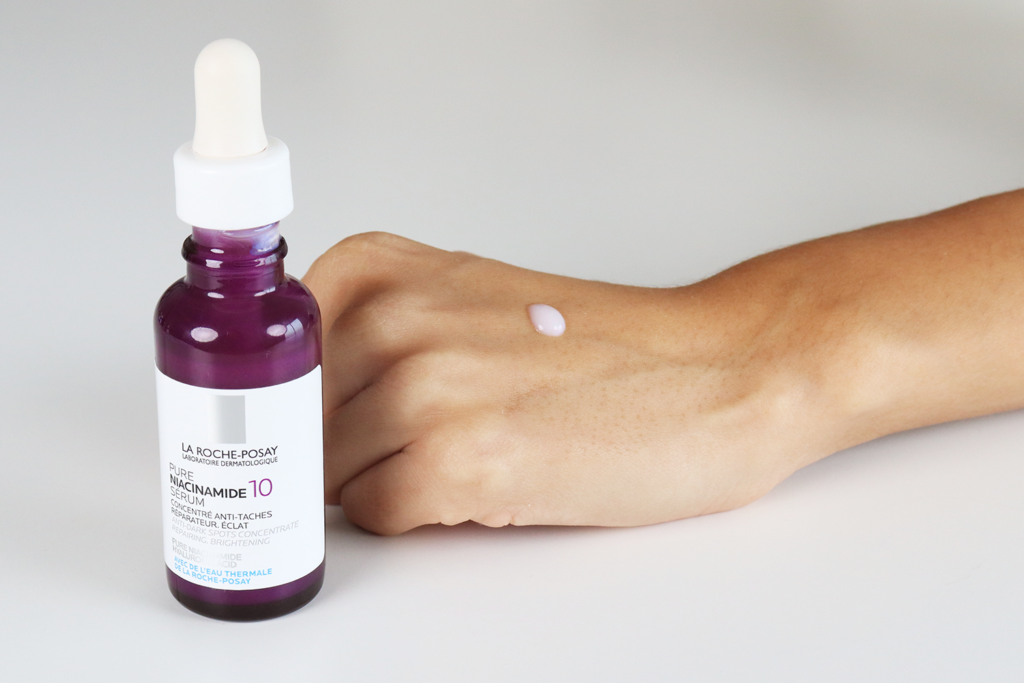 Niacinamide is another skincare multitasker. It offers anti-aging benefits by smoothing out fine lines and wrinkles, minimizes dark spots, promotes a healthy skin barrier, and offers soothing benefits, which can be particularly interesting for sensitive skin.
The latest serum in the range, launched in 2022, aims to channel the anti-spot benefits of niacinamide, especially against dark spots of inflammatory origin. With 10% pure niacinamide, this serum minimizes and prevents the appearance of dark spots. At the same time, it evens out the skin tone and offers repairing benefits. Studies have shown that first results may appear as early as one week into the treatment, with more impressive results starting to appear after just one month.
As an interesting bonus, this serum can also be used on the hands. If you struggle with dark spots on the back of your hands, this can be a great option!
Use it for: Correction and prevention of dark spots, a more even skin tone
When to use: morning and/or evening
---
Other Serums from La Roche-Posay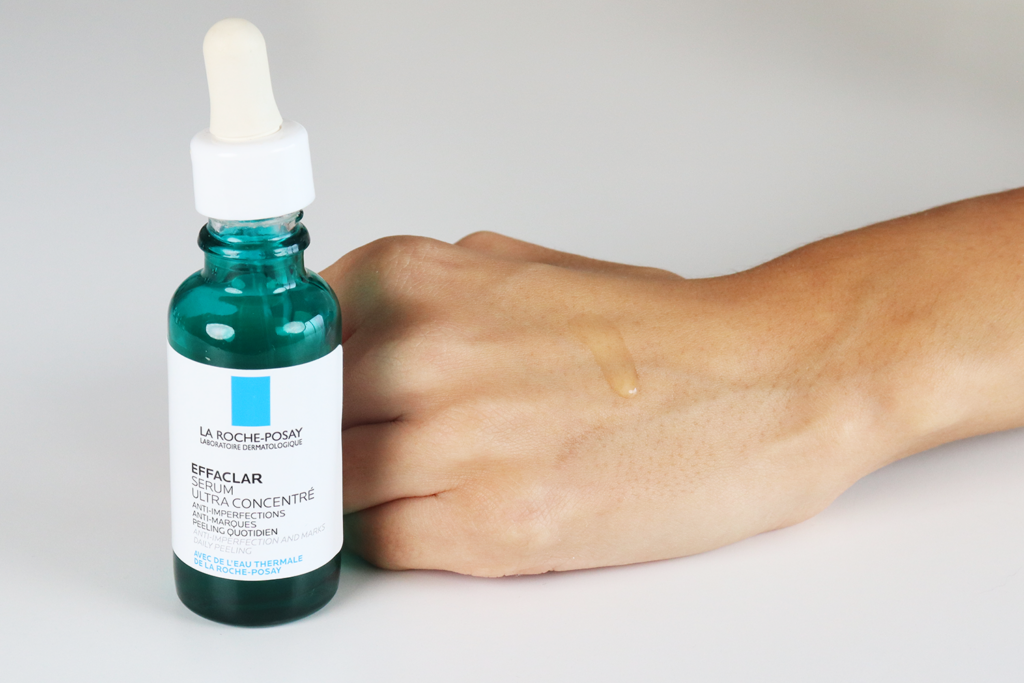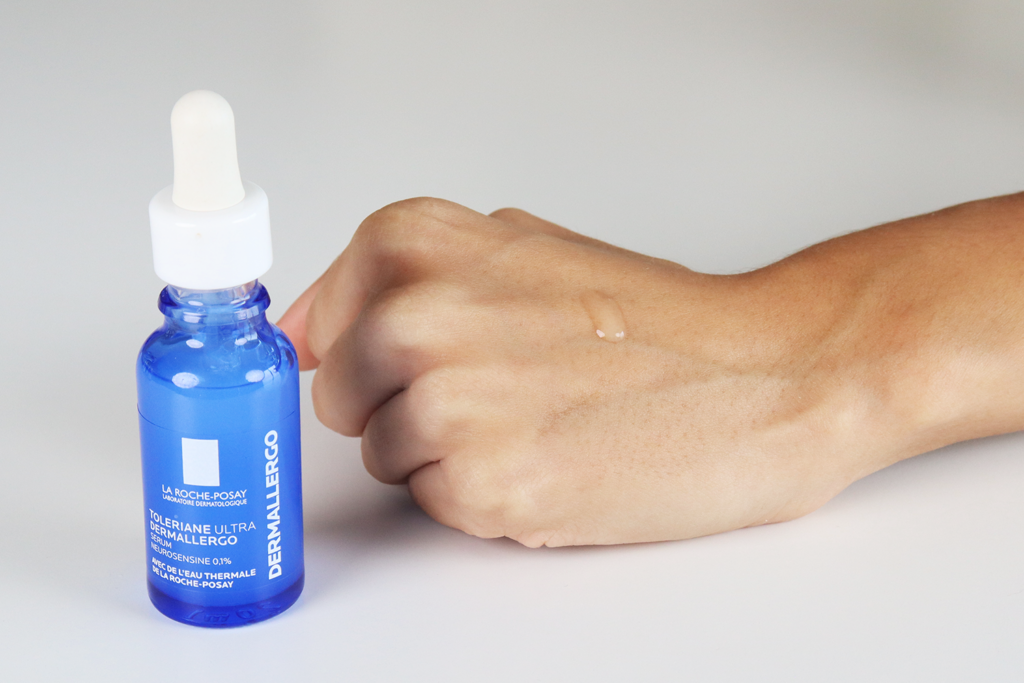 If you noticed the absence of some serums up to this point in the post, don't worry, we haven't forgotten! In addition to anti-aging serums, La Roche-Posay offers at least two more serums with specific indications. While these serums are suitable for a variety of ages and can be used to complement anti-aging routines, their main function is not anti-aging, so they aren't as easily confused with the previous options.
We're talking about the popular La Roche-Posay Effaclar Ultra Concentrated Serum, a refining serum which fights imperfections associated with acne on adult skin, and the La Roche-Posay Toleriane Ultra Dermallergo Serum, a moisturizing serum designed for ultra-sensitive and intolerant skin.
---
Now that we've explored all the serum options currently available from La Roche-Posay, we hope it's easier for you to make your decision. Don't forget to combine your preferred serum with other products from La Roche-Posay in order to maximize its benefits!