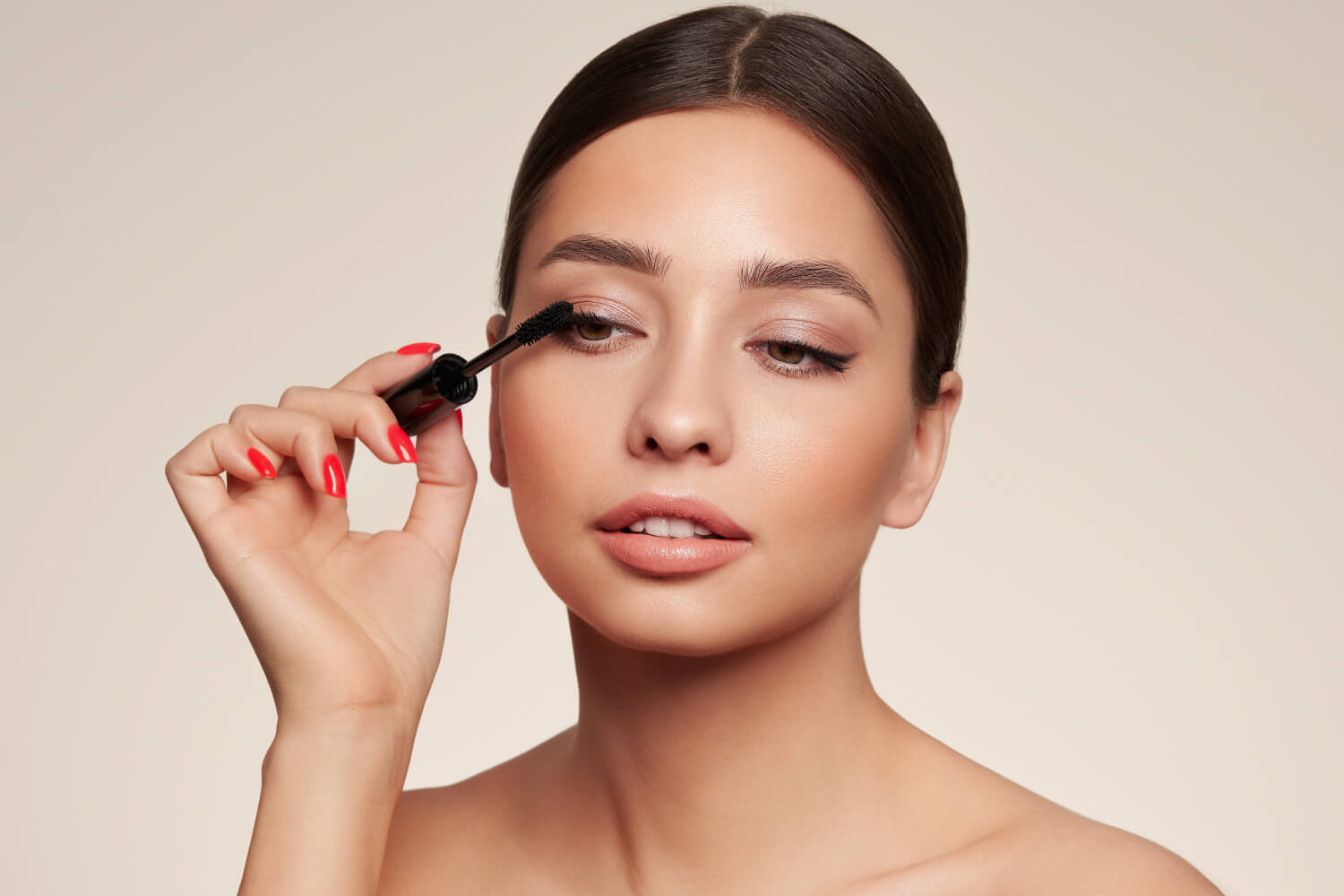 Tubing mascara has been around since the 90s, and it's so good that it's still an exciting choice for your eye looks today! Thanks to their exceptional performance, tubing mascaras deserve the spotlight and we're here to tell you all about them. The fun part is that you may have used tubing mascara before without even knowing what it was! Keep reading to discover what tubing mascara is and how it's going to revamp your eye makeup.
What is tubing mascara?
Tubing mascara is a mascara formula that, thanks to polymers, wraps each individual lash in a made-to-measure tube. These tiny polymer tubes do an unparalleled job in separating, lifting, and lengthening the lashes, creating a lash-enhanced look that stays put. You'll find it incredibly easy to remove, as the tubes come right off once you decide that it's time for the mascara to go.
What are the benefits of tubing mascara?
To begin with, let's recap what is tubing mascara: a formula that sets as a single tube around each lash. This alone, keeps the mascara from smearing or flaking, even when in contact with water or tears. It also won't transfer, flake, or smudge! You can skip your regular mirror checks during the day to take off the residues of mascara. Equally important is how easy it is to remove! We'll see more details in a minute, but let's drop a big spoiler: you won't need to rub the lashes bravely to take it off! Just say the word and it'll go away.
To sum it up, we'd say that the main benefits of tubing mascara are its long-wearing performance, how it won't smudge or transfer during the day, how easy it is to take it off, and how well the formula works for sensitive eyes and contact lens wearers.
How do I know if a mascara is tubing?
Some tubing mascara formulas have it written all over the packaging, while with others you'll only find that they're tubing mascaras once you read the ingredients list. Luckily enough, if that's the case, it's easy to spot a tubing mascara by scrolling through the ingredients. Regular mascaras have oil-based formulas, while tubing mascaras have polymers on the list. If you spot names such as Acrylates Copolymer, Polysilicone-11, or Dimethicone, you know that you're looking at a tubing mascara.
If you already have a mascara but you no longer have the packaging to check the ingredients, don't worry. You can easily tell if you're wearing a tubing mascara by how it wears and how it behaves when taking it off! Tubing mascara won't transfer or smear—that's the first clue. Also, if your mascara gives you panda-eye vibes when removing, that shouldn't be a tubing mascara. More about that in a bit!
What is the difference between regular mascara and tubing mascara?
The first difference between regular and tubing mascaras is on the ingredients. While traditional mascara formulas are oil-based, tubing mascaras have polymers to create their unique effect.
Another key difference between regular and tubing mascaras is the performance and removal! You may not notice the differences when applying, considering that the application process is similar (even though the word on the street is that tubing mascaras are more liquid). Yet, you'll definitely find a difference during and at the end of the day! During the day, you'll notice that the mascara won't transfer or smudge even on hot days, nor if you cry. If you have oily lids, nothing will happen either! When it comes to removal, the differences are remarkable as well. The regular mascaras are dissolved by the makeup remover, so once you treat the lashes with makeup remover all the mascara melts on the skin or cotton pad. With the tubing mascara, you'd only need water to do the trick! And the best part is that the tubes come off in one piece or broke into small pieces, so you won't have raccoon eyes after removing your eye look!
How do you remove tubing mascara?
This may seem like an odd question since one can assume that all mascaras should come off with makeup removers. While that's not entirely wrong, you'll find tubing mascara way easier (and cheaper, and funnier!) to remove if you only use lukewarm water. The water will loosen the tubes, and then you should use your fingers or a cotton pad to pull or peel them off.
Does tubing mascara run if you cry?
Now that you know what tubing mascara is and how to remove it, it's easy to explain why it won't run when you cry. As we've seen before, to remove tubing mascara you need lukewarm water AND a pulling gesture, whether it be a cotton pad or your finger pulling the tubes. The mascara won't leave your lashes only by being in contact with water. You can feel all the emotions that you want, as long as you don't go rub your eyes at the same time!
Meet our top 3 tubing mascaras
After learning all about the benefits of tubing mascara, it's time to meet the products! The following tubing mascaras are a perfect example of the category. Get the lashes of your dreams with the best tubing mascaras!
Featuring pioneering tubing technology, the award-winning blinc Original Tubing Mascara Black is a must-have! Non-irritating and suitable even for those with sensitive eyes, this mascara offers ultra long-wearing results for beautiful lashes that that won't run, smudge or clump. Talc, oil, and gluten-free, this vegan mascara belongs to every makeup kit!
Get your lashes incredible length and volume with the Maybelline Lash Sensational Sky High Mascara. This tubing mascara applies effortlessly thanks to the silicone brush, reaching every single lash for an impactful result. Needless to say that it won't flake or smudge, delivering a lovely result that should enhance any eye look.
Lengthen your lashes with Clinique Lash Power Mascara Long-Wearing for 24 hours without smudging or smearing! This tubing formula leaves your lashes looking natural and defined, coating each lash carefully thanks to the precise brush. Get longer and fuller lashes in a minute with a formula that lasts all day!
---
You can count on tubing mascara to highlight your eyes, but there's more to it! To make your eyes really pop, frame them with a lovely eyeshadow (preferably with some shimmer!).