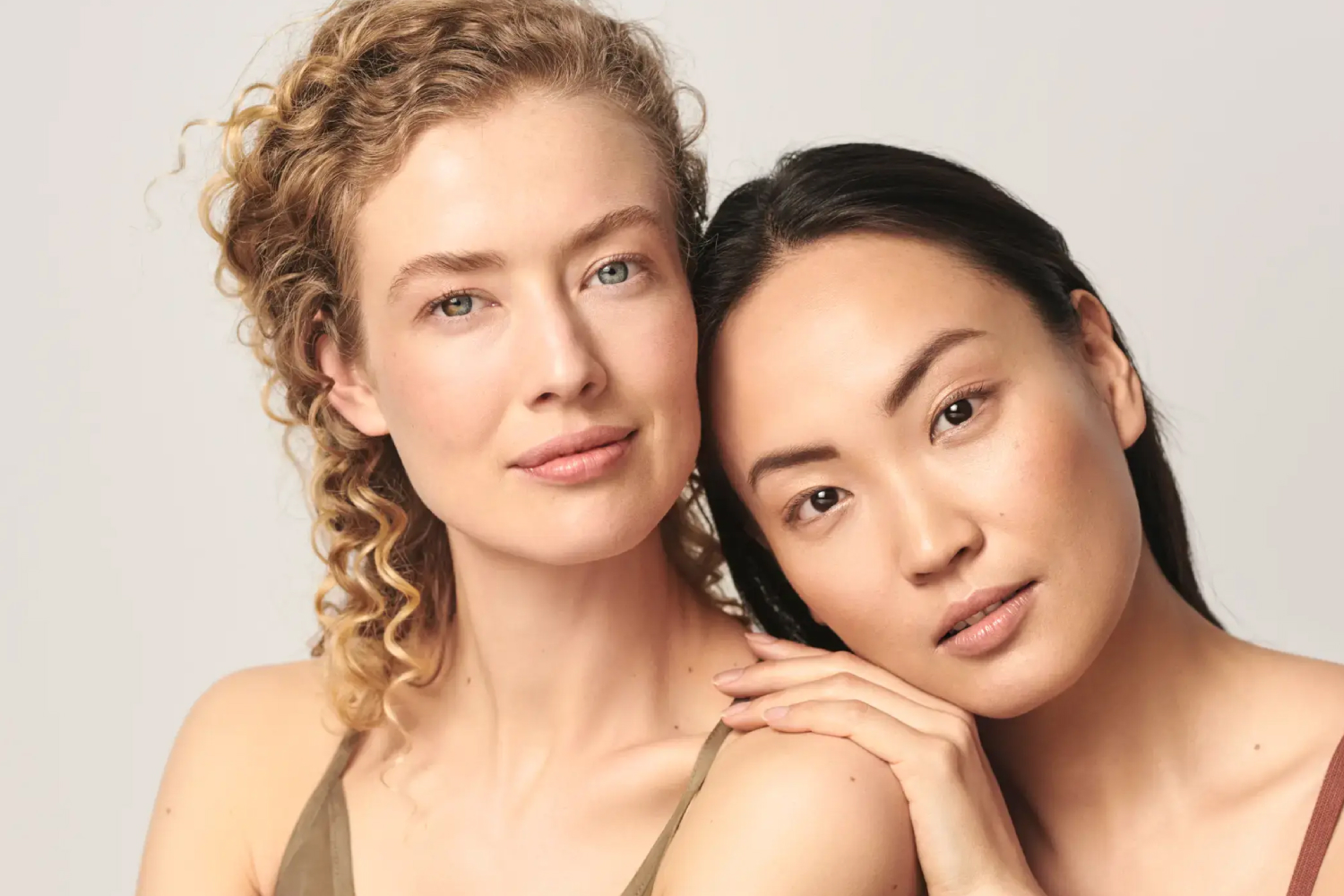 If you are familiar with Avène, you know this brand focuses mainly on the needs of sensitive skin. What you may not know, however, is that not all sensitive skin is the same. Accordingly, not all sensitive skin should be using the same products. Keep reading to learn the subtle differences between two of Avène's most popular ranges, Avène Tolerance Extrême and Avène Skin Recovery. They have changed in 2021, and we are sure you will want to know how.
How does Avène define sensitive skin?
Avène recognizes two types of sensitive skin: skin that's sensitive "by nature", and skin that develops sensitivity through external factors. Think weather-related conditions, hygienic and cosmetic aggressions, dermatological treatments, or even medical interventions.
Sensitive skin of either type is usually fine and dry. It may show redness and visible blood vessels, or it may peel off slightly on the surface. Sensitive skin types are finicky and react excessively to stimuli—whether that is something you ate, a particularly stressful day at work, or excessive sun exposure. Irritation is commonplace with this type of skin, as are feelings of itching and stinging.
Over time, sensitive skin may become intolerant after repeated exposure to external aggressions. At this stage, the skin feels uncomfortable and hostile; even something as simple as wearing perfume or jewelry can trigger an episode of allergy-like symptoms. Intolerant skin may show visible signs such as redness and eczema, as well as exacerbated itching and burning.
Intolerant skin can be damaging to both your well-being as your self-esteem; because of this, Avène recommends that you care for it using only specific products.
Managing sensitive and intolerant skin with Avène
Ever since its creation, in 1990, the Avène brand has focused all of its know-how on the needs of sensitive and intolerant skin. Every product in the Avène range contains Avène Thermal Spring Water, a uniquely calming ingredient that soothes even highly reactive skin. Sensitive skin will always be in good hands with Avène, but some ranges will be a better match to specific skin concerns.
In body care, Avène offers the Trixéra Nutrition range for dry skin and, the XeraCalm A.D range for atopic skin. The popular Cicalfate range, which offers options for both face and body, is specially formulated for compromised and wounded skin.
It's in facial care that the lines blur a little. While the Hydrance range offers hydration and luminosity to sensitive skin, the Antirougeurs range is perfect for sensitive skin that suffers from redness and irritation.
That leaves the Avène Tolerance Extrême and Avène Skin Recovery ranges. They are both minimal, no-fuss skincare ranges for sensitive skin, and they can be a little tricky to tell apart.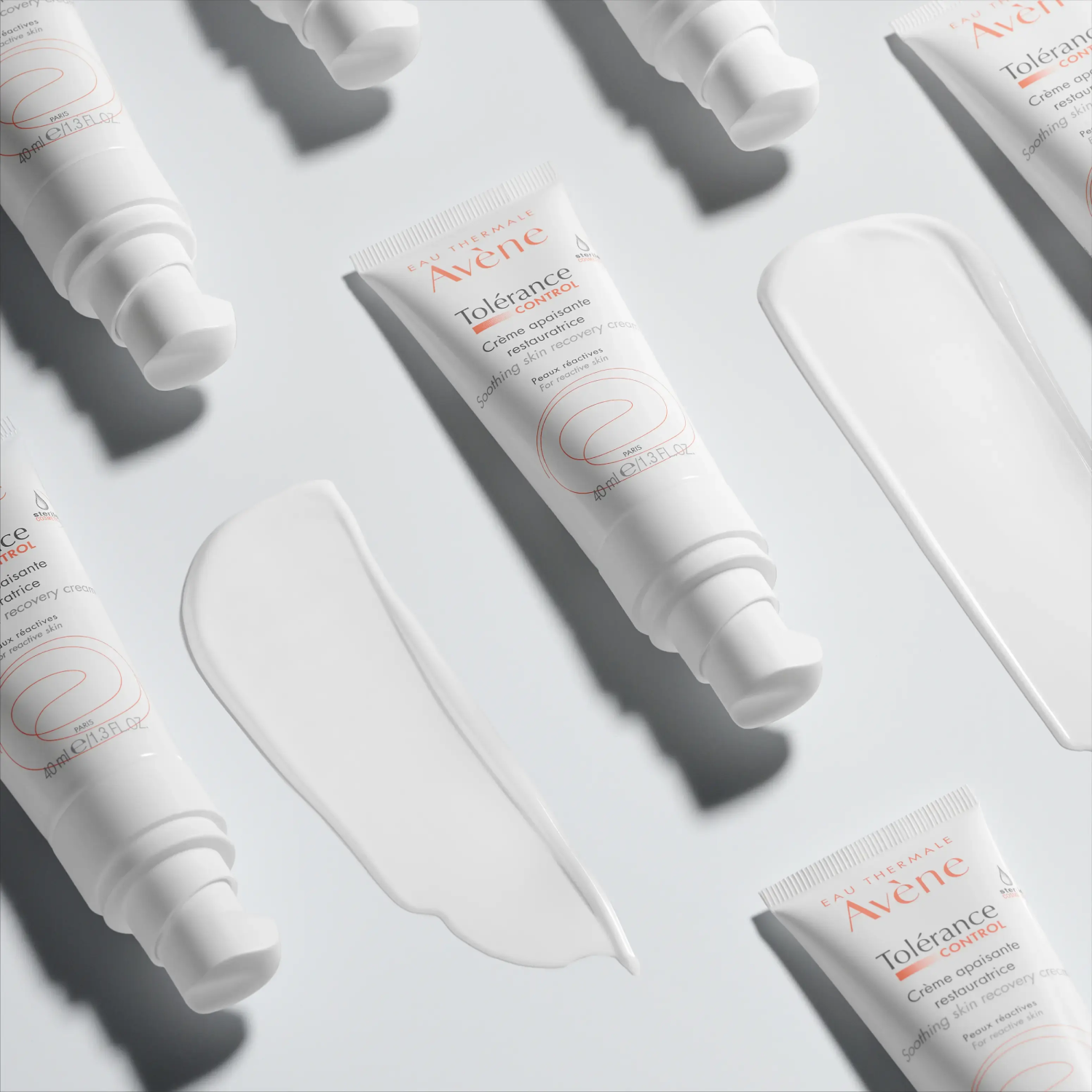 Avène Tolerance Extrême vs Avène Skin Recovery
Before we explain the difference, we have some good news and bad news. The bad news is that the popular Avène Skin Recovery line has been discontinued. The good news is that it's been replaced by new and improved formulas. We'll get to that in a moment.
Prior to 2021, the big difference between the Tolerance Extrême and Skin Recovery ranges was subtle. Tolerance Extrême was a line of extremely minimal products that offered essential hydration and protection to extremely sensitive, intolerant, and allergy-prone skin. Meanwhile, Skin Recovery was a rebalancing range for irritated and sensitized skin. It calmed irritation and redness, while repairing and restoring the skin to its normal, healthy state. If your skin was just sensitive by nature, you'd use Avène Tolerance Extrême; if your skin was irritated or sensitized after a medical procedure, for example, you'd use Avène Skin Recovery.
Two become one in the Avène Tolérance range
As of 2021, Avène Tolerance Extrême and Avène Skin Recovery products have been joined together under the new Avène Tolérance range.
Avène Tolérance is a dermatological care range that offers optimal tolerance to sensitive, intolerant, and allergic skin. Fragrance-free and preservative-free, these products are ideal for skin that needs to go back to basics. The range contains two sub-ranges: the good old Avène Tolérance Extrême, and the new Avène Tolérance Control, a set of treatments that soothe hypersensitivity and restore balance to intolerant skin.
These are the good news: if you were a fan of the now-discontinued Skin Recovery products, you will be able to find their new and improved formulas under new names: Tolerance Control Soothing Skin Recovery Cream and Tolerance Control Soothing Skin Recovery Balm.
If you were a fan of the original Tolérance Extrême products, they have not changed: they still undergo a strict manufacturing process that ensures sterility from start to finish, according to standards used in the pharmaceutical industry. Hypoallergenic and non-comedogenic, these products do not contain any fragrance, soap, or preservatives. The extremely minimal formulas are the secret to optimal tolerance; indeed, the fewer ingredients there are in a formula, the fewer triggers there are for sensitive skin to react to.
In order to preserve the integrity and effectiveness of the Tolérance formulas even after opening, Avène uses an exclusive packaging system that ensures the product never comes into contact with the air. This unique type of airtight tube keeps the formula inside the tube sterile. Thanks to this system, Avène has made "no-preservative" formulas a reality, all the while ensuring optimal tolerance even on very sensitive and intolerant skin.