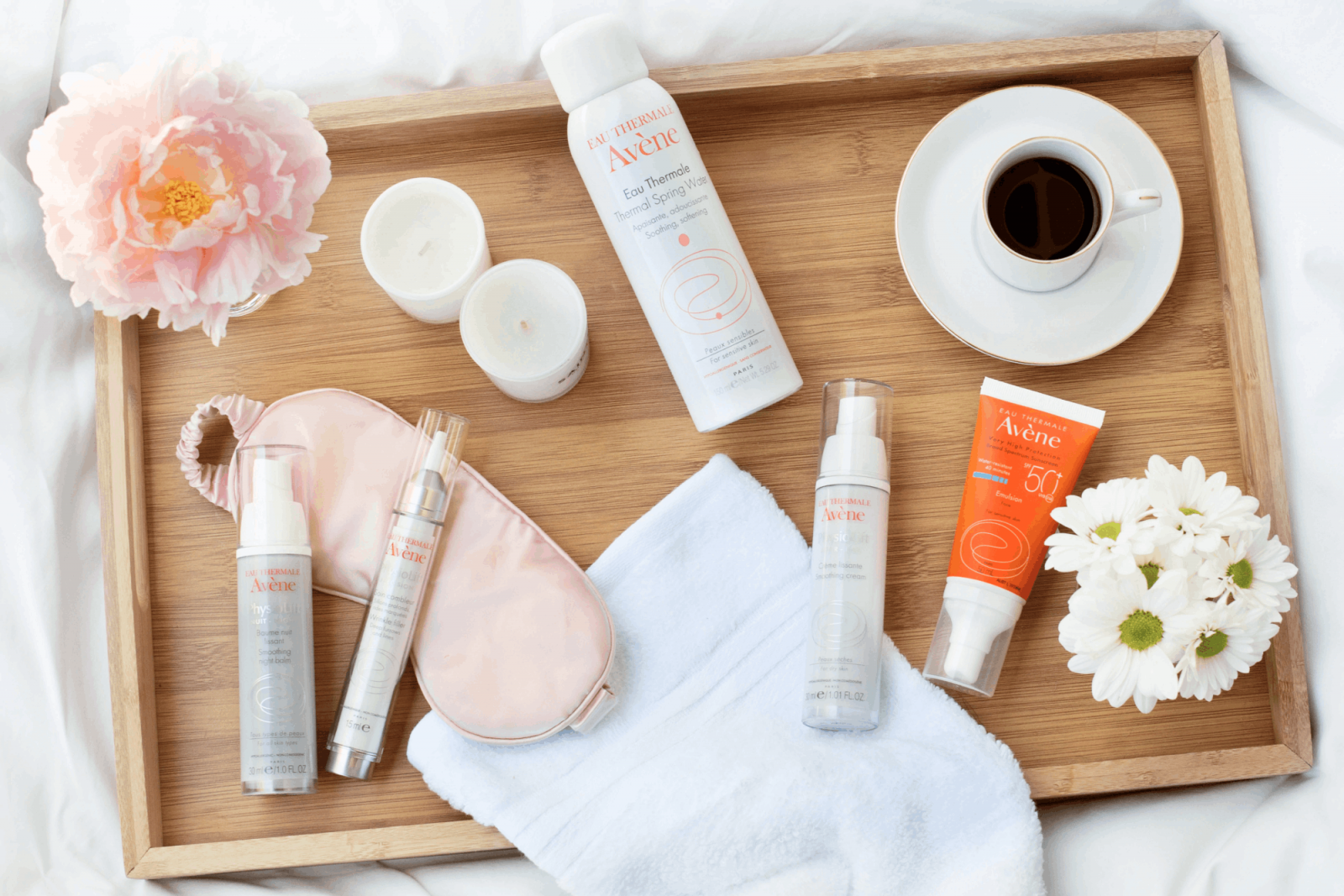 With their white packaging and minimal presentation, Avène products look very at home in modern-day medicine cabinets – but believe it or not, the history of this iconic French brand is much older than it looks.
A chance encounter near the village of Avène
The story of this iconic French brand begins in the 1700s: according to a popular legend, a local nobleman, the Marquis of Rocozels, owned a horse that struggled with a mysterious skin disease, for which there seemed to be no cure. One day, the horse was let loose to roam the slopes of the mountains near the village of Avène, and returned home cured. The reason? He'd been bathing in the nearby Sainte-Odile spring, where the seemingly miraculous waters had healed his skin.
These mysterious waters would go on to become the handy spray-on Avène Thermal Spring Water we know today. By 1743, doctors were already recommending this water to patients with skin issues. In 1874, the National Academy of Medicine recognized the miraculous Sainte-Odile spring a "Source of Public Interest."
A century later, pharmacist Pierre Fabre bought this spring and began in-depth studies into its secrets, in order to scientifically measure their therapeutic efficacy. In 1990, he also inaugurated the Avène Hydrotherapy Center, where patients could indulge in the properties of this thermal water near the source. Expanded in 2005, this elegant building is located near the original Sainte-Odile spring and receives over 2.000 patients each year, many of whom suffer from skin sensitivity and reactivity. Adults, children, and toddlers (over three months of age) all get to benefit from the curative properties of Avène water, which has been shown to treat skin conditions such as atopic dermatitis, rosacea, psoriasis, and eczema.
A unique composition
According to experts, the Avène water is special because of its purity and mineral content, both of which are very consistent. Aside from the minerals with known effects, scientific research has shown other active substances, many of which can be attributed to the presence of a microflora called Aqua Dolomiae, which isn't found anywhere else in the world. This is the real reason why this water is so gentle on all skin types, especially the very sensitive.
Over the years, independent studies have proven what the French have known since the 1700s: Avène Thermal Spring Water is effective in reducing skin reactivity and strengthening the skin's defenses, all of this while respecting the natural physiology of sensitive skin. One particular study, based on 6.300 patients of all ages, concluded that this spring water could reduce skin reactivity by 31% after just one application, and by 65% after just one week of use.
Aware of these unique properties, Pierre Fabre did not just create the Hydrotherapy Center in 1990: he also developed a full range of skincare products containing Avène Thermal Spring Water. For the first time in history, patients could benefit from the efficacy of this wonder-water anywhere in the world.
Today, the brand is recognized and sold in over 100 countries: it aims to develop a global and universal range of skincare products dedicated specifically to the needs of sensitive, intolerant, and allergic skin types.
Here at Care to Beauty, we stock a full range of Avène Thermal Spring Water skincare. Discover your favorites now!