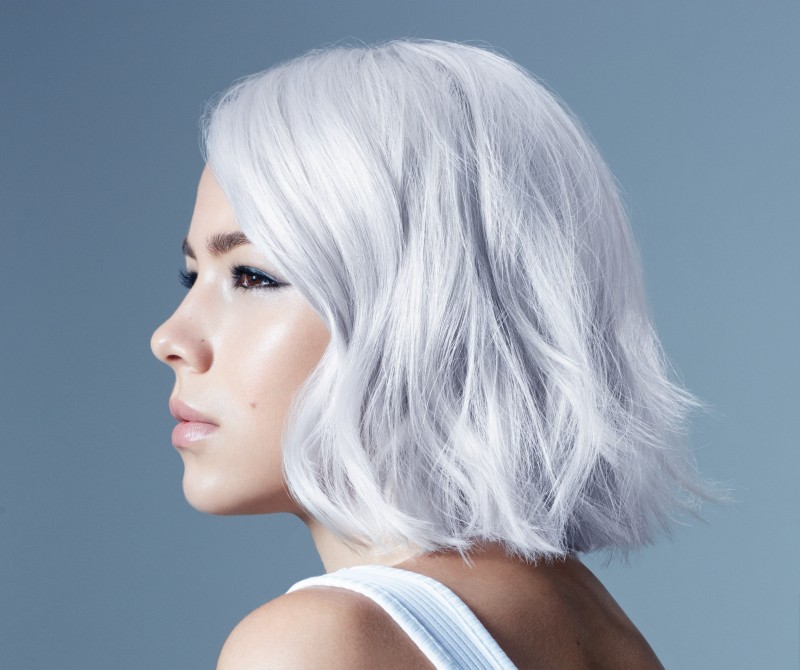 If you've ever dyed your hair blonde, silver, or even white, you're familiar with the hype surrounding purple shampoo. This is a special type of shampoo that promises to maintain your hair color as bold and consistent as the day you first got it, using only purple pigments; these neutralize the yellow, brassy tones in your hair, thus allowing you to keep your blonde, silver, or white hair as pure as possible. Ready to try this approach to color maintenance? Then join us as we explore the best purple shampoo on the market with expert hair care brand Schwarzkopf Professional.
Purple Shampoo 101
What does purple shampoo actually do?
It's one thing to use purple shampoo; but do you know how it works? It all comes down to color theory. Since yellow and purple are opposite on the color wheel, they can't coexist all that well. This means that, if you want to neutralize those unwanted yellow tones that often creep up on bleached or lightened hair colors, you should apply purple pigments in order to achieve a more neutral tone.
Keep in mind that purple shampoo won't make your hair brighter, though. It will adjust and correct your color, creating new undertones and reflexes, but it will not actually make it any lighter or darker than it already is.
How often should you use purple shampoo?
It's hard to say how often you should use purple shampoo, as that depends, first and foremost, on how often you wash your hair. That is, in fact, the most important question when it comes to color-treated hair: the more you wash it, regardless of whether you do it with a regular or purple shampoo, the more it fades.
The key is to wash your hair as rarely as possible. (Why not go for some dry shampoo in between washes?) Then, you can alternate between your usual shampoo for color-treated hair, and your favorite purple shampoo, as the latter should not replace the former.
Top 3 Purple Shampoos From Schwarzkopf Professional
Don't have a favorite purple shampoo yet? Then keep reading to learn about the best purple shampoo from Schwarzkopf Professional.
Schwarzkopf BLONDME Cool Blondes Neutralizing Shampoo
For color correction and repair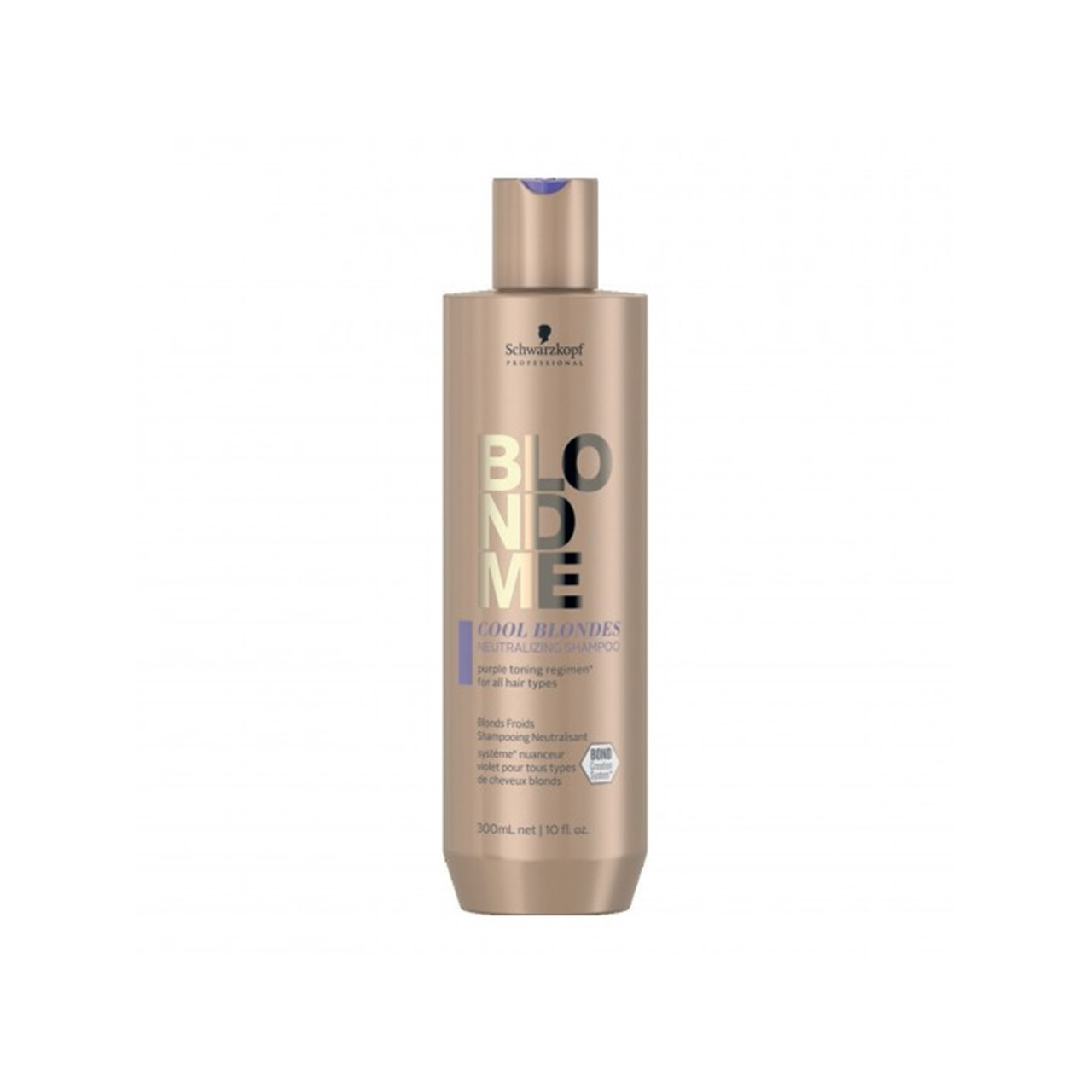 Schwarzkopf BLONDME Cool Blondes Neutralizing Shampoo
If all you need is a regular maintenance shampoo that won't shift your color too dramatically, this is the perfect option for you.
Formulated with 3D Bond Creation Technology and restorative velvet flower (aka amaranth), this shampoo is actually much more than just a color-balancing ally. As it helps to build new bonds, it's the perfect product to add to your routine if you're looking to repair some longstanding damage from color treatments.
The sulfate-free formula is, of course, rich in anti-yellow pigments, which remove brassiness and neutralize yellow undertones in order to maintain your cool blonde tone.
---
Schwarzkopf BC pH 4.5 Color Freeze Silver Shampoo
For extremely light bases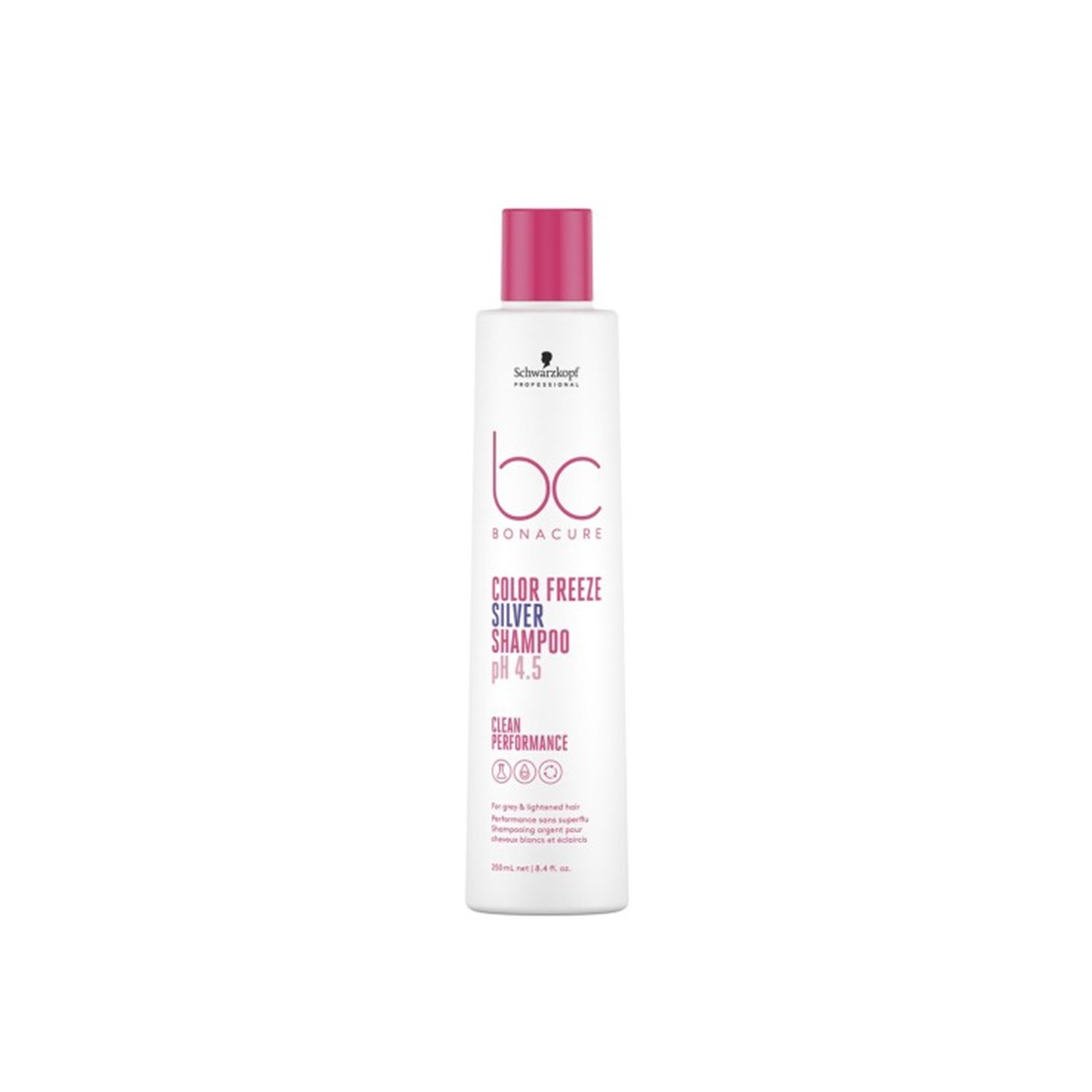 Schwarzkopf BC pH 4.5 Color Freeze Silver Shampoo
If your hair is more on the white or silver side, and you'd like to keep it cool as ice, this option from the Schwarzkopf Bonacure range is the best purple shampoo for you.
It features a powerful innovation, the patented pH 4.5 Balancer Technology, which strengthens the hair matrix in order to keep the color pigments locked deep inside the hair.
That alone should help you maintain a true hair color, but there's more: this versatile shampoo also includes blue-violet pigments, which will neutralize any unwanted brassiness on very light hair colors.
---
Schwarzkopf Goodbye Yellow Neutralizing Wash
For the strongest anti-yellow effect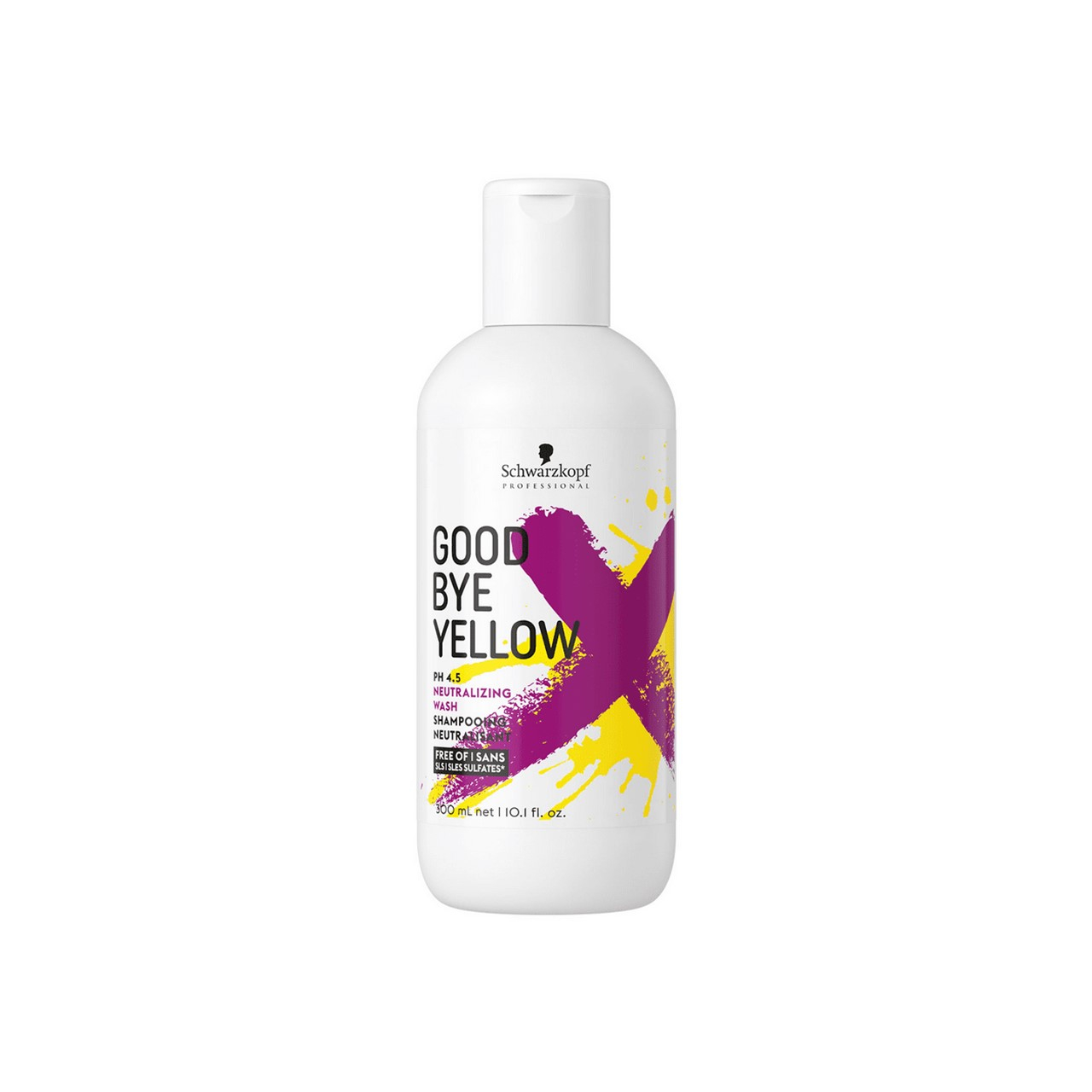 Schwarzkopf Goodbye Yellow Neutralizing Wash
Schwarzkopf Goodbye Yellow Neutralizing Wash is Schwarzkopf Professional's most pigmented anti-yellow wash.
Chock-full of purple and blue dyes that quickly neutralize any stubborn yellow undertones on lightened or bleached hair, this shampoo offers maximum tonal correction for hair that's been overtaken by brassy, too-warm tones.
The formulation is sulfate-free and adjusted to a pH level of 4.5, in order to help the color pigments adhere to the hair quickly and effectively. The MVP of purple shampoos, this product will help you restore a cool blonde shade in no time!
---
With three purple shampoos to choose from, we're sure you'll have no trouble finding the best option to keep your blonde hair looking its best. Looking for something extra? Then make sure to explore our full selection of Schwarzkopf Professional products in the shop. There's plenty more to see!