French pharmacy has long been known for being a true blessing bestowed upon skincare lovers. However, life doesn't always go according to our needs and we can't be in Paris every weekend. But worry not, as we can ship all the best French pharmacy products to where you are. In order to help you navigate the endless collection of products, we're collecting our favorites all in one place.
From the most exciting French skincare launches of 2021 to the all-time favorites we've grown up with, we're here to demystify the French pharmacy skincare universe. Won't you join us?
---
On this post:
---
The best French skincare launches of 2021
We're all about the tried-and-tested icons of French pharmacy here at Care to Beauty, but that doesn't mean we can ignore the latest launches. 2021 is turning out to be a fantastic year for French skincare launches, so we thought we'd gather our favorites below.
Vichy Minéral 89 Probiotic Fractions Repairing Serum
The best serum for daily repair
In 2021, the Vichy Minéral 89 family has welcomed in a new member: the Minéral 89 Probiotic Fractions. Formulated with fractions of probiotics, niacinamide, and vitamin E, this is a regenerating serum that will help you repair the visible effects of stress on the skin.
We all know a busy lifestyle can take its toll on our skin, and Vichy Minéral 89 Probiotic Fractions is specifically designed to help us pull through. It repairs the skin's barrier function, accelerates skin recovery, and strengthens the skin's antioxidant and immunological defenses. Day after day, the skin regains luminosity and elasticity, while fine lines are reduced.
---
Avène Tolérance Control Soothing Skin Recovery Cream
The new icon for sensitive skin
The Avène Skin Recovery range has been discontinued in 2021, yes, but you are not wholly without options. In its place, Avène has launched the Avène Tolérance Control Soothing Skin Recovery Cream.
This soothing cream soothes hypersensitivity and brings comfort to hypersensitive, reactive, intolerant, or allergic skin. In just 30 seconds, it offers a noticeable feeling of relief, minimizing tightness, discomfort, and even itching and tingling. Over time, it also helps repair and restructure the skin barrier, so the skin is stronger and more resilient. The fragrance-free and preservative-free formula is particularly indicated for normal to combination skin.
If you've got dry to very dry skin, consider using the Avène Tolérance Control Soothing Skin Recovery Balm instead.
---
La Roche-Posay Hyalu B5 Aquagel SPF30
The new favorite everyday moisturizer
Talk about an everyday moisturizer that's taken the world by storm! The La Roche-Posay Hyalu B5 Aquagel SPF30 is an intensely hydrating gel moisturizer that brings you not only a healthy-looking glow, but also broad-spectrum UVA and UVB protection.
With pure hyaluronic acid to re-plump the skin and reduce the appearance of fine lines and wrinkles, and vitamin B5 to help improve the skin's natural repairing process, this is the perfect addition to a minimal French pharmacy skincare routine. The non-greasy, fast-absorbing and invisible formula leaves the skin feeling immediately comforted and hydrated.
---
Filorga Age-Purify Intensive Double Correction Serum
The two-in-one serum for pimples and wrinkles
Fighting pimples and wrinkles at the same time? Then this Filorga launch has got you covered. The new Filorga Age-Purify range contains two parented complexes: a Dermo-Rescue complex to target acne and pimples, and a Hyaluro-Youth complex to minimize the appearance of wrinkles.
The Double Correction serum, in particular, provides a light peeling and smoothing effect, which improves the appearance of the skin on both fronts: pimples and wrinkles. On top of this, it also regulates sebum production over the long term, which contributes to prevent the appearance of further imperfections.
---
Lierac Arkéskin Night Nutri-Redensifying Fluid
The replenishing cream for menopausal skin
Arkéskin, a targeted skincare range for pre-menopausal and menopausal skin, has long been an icon of French brad Lierac. When the cream was briefly discontinued, many wondered if they would be left without alternatives–but turns out, Lierac was just taking some time to improve a beloved range.
The new Lierac Arkéskin Night Nutri-Redensifying Fluid is a replenishing facial cream that corrects signs of menopause in the skin, such as dryness, loss of density and firmness. Inspired by Chronobiology, the formula combines bio-peptides to boost skin protection, chicory extract to restore elasticity, and hyaluronic acid to moisturizes and smoothes.
For best results, combine the cream with the Lierac Arkéskin The Menopause Day Cream, a repairing moisturizer formulated to take care of the skin and well-being of menopausal and pre-menopausal women.
---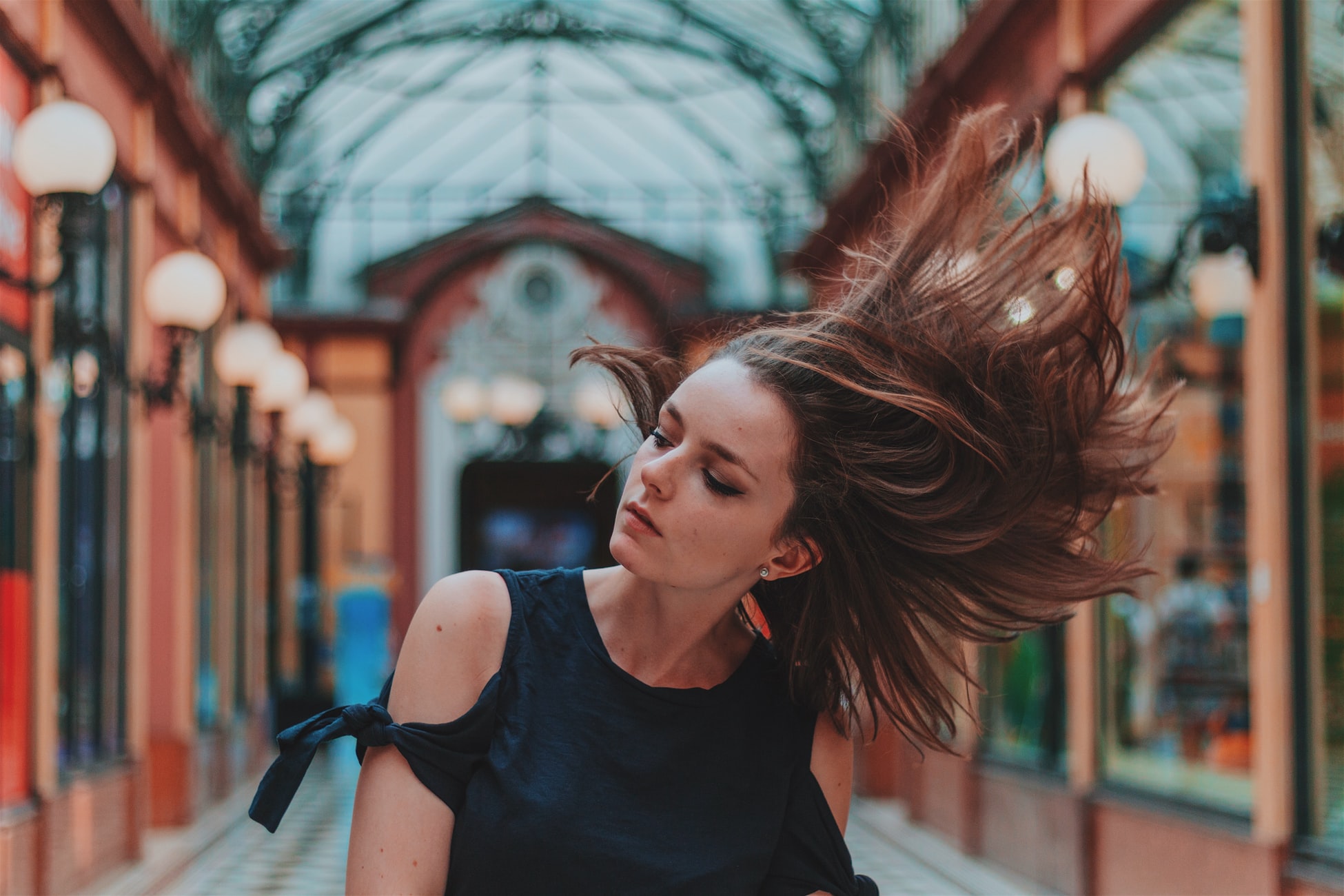 ---
The best French pharmacy products (of all time!)
French pharmacy products may be appealing because of their aspiration French vibes, but there's much, much more to them. In fact, most people are drawn to French pharmacy skincare because of how good it is for sensitive skin. As such, there is one thing we should address: why are these brands so good for sensitive skin? The answer is in the formula, as most brands rely on the healing abilities of thermal spring water, or the regenerating properties of botanical ingredients such as oats.
La Roche-Posay Anthelios UVMune 400 Fluid SPF50+
The ultimate facial sunscreen
If you're looking for a tried and tested sunscreen for all skin types that actually works on all skin types, Anthelios UVMune 400 is our best choice–trust us, we really love it.
With an ultra-light texture, this sunscreen is available with two formulas: SPF50+ without fragrance or SPF50+ in a tinted formula that suits most skin tones.
---
A-Derma Exomega Control Emollient Cream
The daily care for eczema-prone skin
One of the very first things that pops into our minds when we think of the best French pharmacy products for sensitive skin is the Exomega Control range from vegan-friendly brand A-Derma.
The Exomega Control Emollient Cream, in particular, is perfect to care for eczema-prone skin from the very first day.
---
Bioderma Sensibio H2O Make-Up Removing Micelle Solution
The original micellar water for sensitive skin
We know this one won't be a surprise, but here it is. Bioderma invented micellar water in 1991, and it remains one of the best French pharmacy products today.
Bioderma Sensibio H2O is a gentle, practical cleanser that can be used even on reactive or intolerant skin types. There are multiple formulas to suit every skin concern, but they are all based on the same effective micellar technology.
---
SVR Spirial Deodorant Cream
The deodorant to rule them all
Deodorant may not be the most glamorous skincare product, but it's certainly an important foundation for daily comfort and well-being.
When it comes to French Pharmacy deodorant, the Spirial range from SVR goes above and beyond: it is truly a life-changing deodorant. The cream version can be used by children and adults to regulate perspiration and fight body odor for 48 hours.
---
Uriage Bariéderm Cica-Lips Protecting Lip Balm
The hardworking lip balm
We can't talk about repairing products without mentioning this lip balm from the Uriage Bariéderm line, a range of insulating and repairing skincare that meets the needs of damaged and compromised skin.
Whether you're dealing with extremely cold weather, experiencing dry skin due to medication, or struggling with the drying effects of constant air conditioning, you need this deeply soothing and repairing lip balm in your life.
---
Vichy Minéral 89 Fortifying & Plumping Daily Booster
The light-as-water moisturizer
We couldn't not end this list with a French pharmacy icon and bestseller: Vichy Minéral 89, a lightweight facial moisturizer suitable for all skin types.
Light as water, precisely because it contains 89% thermal spring water from Vichy with an added boost of natural origin hyaluronic acid, this quenching product hydrates, plumps, and strengthens the skin, leaving it fresh and youthful.
---
Caudalie Vinoperfect Radiance Serum Complexion Correcting
The best selling anti-dark spot serum
As the number 1 anti-dark spot solution in French pharmacies, the Caudalie Vinoperfect Radiance Serum Complexion Correcting boosts radiance and helps even out the skin tone. We enjoy recommending it to pregnant woman, as it's one of the few anti-dark spots serums they can use.
Its age-defying formula corrects and prevents dark spots, all the while lending the skin a luminous and polished appearance.
---
NUXE Huile Prodigieuse Dry Oil
The classic oil with a silky texture
We couldn't possibly list the best French pharmacy products without including NUXE Huile Prodigieuse, a moisturizing oil that nourishes, repairs, and sublimates the skin and hair.
With its silky texture and inimitable fragrance, this is a true spa-at-home experience in a bottle. You can use it to nourish your skin after showering, or to restore shine and softness to your hair in between washes. Whatever you choose, you'll be in for a unique sensory experience.
---
Filorga Time-Filler Eyes 5XP Correction Eye Cream
The eye cream that does it all
Created by a skin expert, Filorga has conquered the hearts (and skins!) of French pharmacy customers with luscious textures and uncomplicated, effective products.
One of the best-loved products from this brand is Filorga Time-Filler Eyes, an anti-wrinkle eye contour cream that fights wrinkles and fine lines. Suitable for the lid area, it lifts the eye contour area to prevent drooping lids.
---
Esthederm Intensive Hyaluronic Serum
The supercharged hyaluronic acid serum
The best French pharmacy products are, first and foremost, simple. Take the Esthederm Intensive Hyaluronic Serum, which contains three different forms of hyaluronic acid to act as a filler and help reduce fine lines and wrinkles.
This serum can also help fight oxidative stress and protect the skin against premature aging. All in all, with a fresh, fluid, and silky texture that suits all skin types, this is the perfect all-in-one product.
---
Products for life
We are pretty sure that once you go into French skincare, you won't go back. Your skin will thank you for that and you will see the results. Check out not only the products we've highlighted but also the entire ranges they offer. And you know that if you need any help, we at Care to Beauty are always available to help!