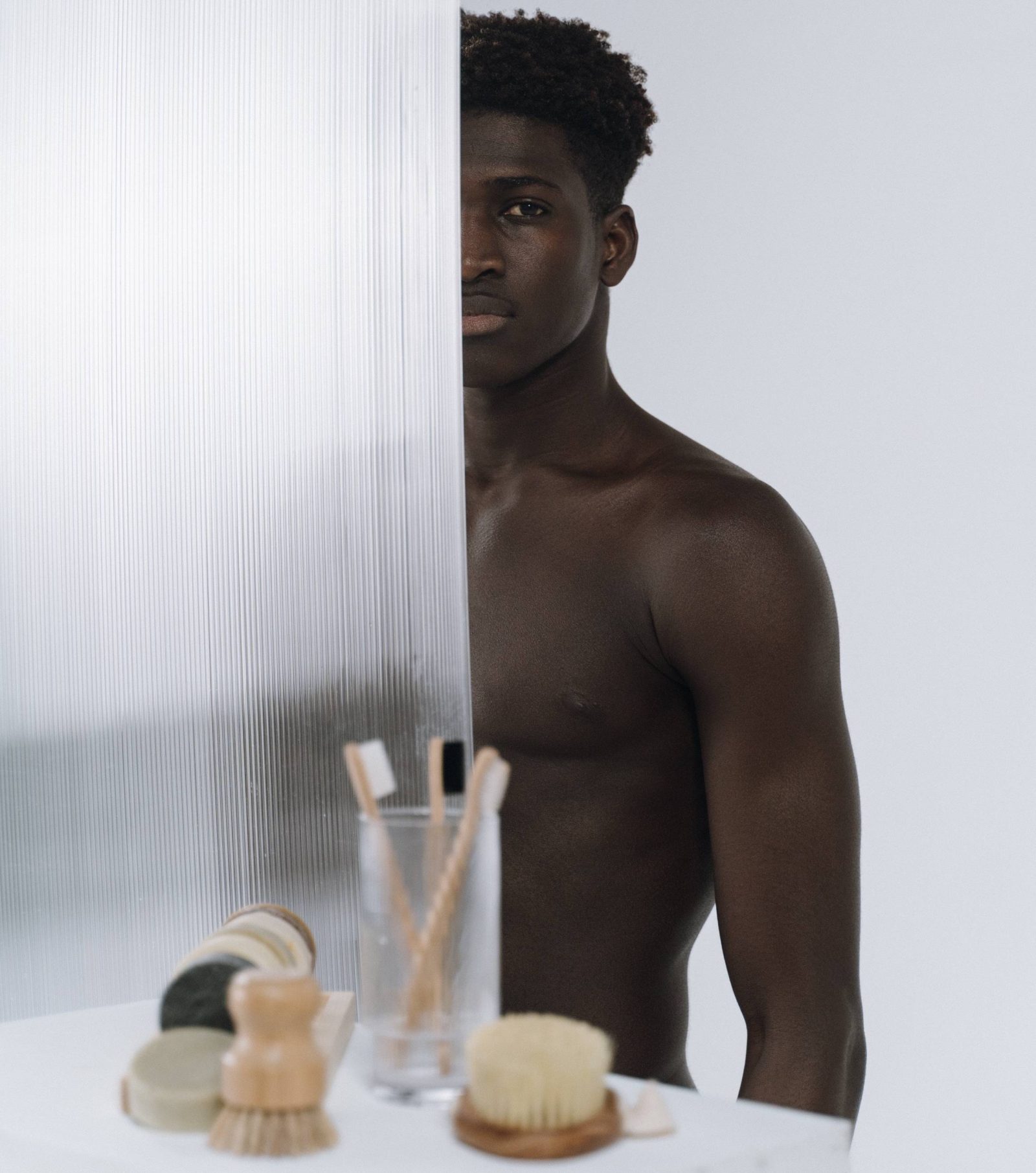 Even if you're not a big fan of cosmetics, there are some basics that you shouldn't miss. To name a few, we'd say the body wash, the deodorant and, if you have the time, the body lotion. (Alright, and maybe the cologne!) We've been exploring the best body wash for men there is, as well as the best body lotions, deodorants and all-over shampoos, and we're now ready to share everything with you. More than extraordinary performers, they are essential to keep your body skin clean, healthy and fragrant. Make some room on your necessaire as these incredible products are about to make their way to your everyday hygiene routine!
---
The best products for your daily body care routine are here!
Best body wash for men
A good body wash is all you need to start the day with great skin! This fragrant shower gel for men is suitable for the skin of the face and body, delivering a refreshing lemon scent with each application. Featuring a blend of organic ingredients that protect, soothe and refresh the skin, this vegan formula allows a multisensory user experience and is about to become your new go-to body wash.
---
Best bar soap for men
This is THE bar soap for men! Convenient and compact at the same time, this all-in-one bar is suitable for face and body cleansing as well as for the beard and hair. It leaves the skin and hair feeling not only fresh and clean but also fragrant with soft woody notes. Ideal for all skin types, this cleansing bar is ready to purify your skin as well as ready to go with you anywhere.
---
Best all over shampoo & body wash
Continuing the chapter on all-in-one shampoo and shower products, it is time for you to meet this invigorating cleansing gel. This versatile formula is the perfect gym companion and is also the solution you need if you're trying to reduce the number of products in your bathroom. It features powerful botanical extracts that care for the skin as much as they care for the hair. Use it to cleanse and energize the skin and hair at the same time.
---
Best body lotion for men
If body hair or an aversion to thick moisturizers is stopping you from applying body lotion, then let this one speak! This body milk has a lightweight texture that absorbs easily, as well as refreshing bergamot and eucalyptus notes that offer an instant boost of energy. Ideal for everyday use, this lotion protects the skin with antioxidant action and leaves the skin feeling both comfortable and soft.
---
Best deodorant for men
If you're looking for the best solution to neutralize body odor, these are the products for you. We present not only the best natural deodorant but also the best smelling deodorant for men! Both offer lasting odor control as well as comfort and freshness. The main difference between them? The application! Are you a roll-on or spray kind of person?
---
Best antiperspirant for men
When in need of the big guns to control perspiration, then call the anti-perspiration team. If you usually experience very intense perspiration and you're a fan of roll-on application, you can count on Vichy Homme 72h Anti-Perspirant Deodorant. This formula manages to control both the odor and the amount of sweat, allowing lasting freshness.
If you'd rather use a spray deodorant, you need to check Nivea Men Protect & Care Quick Dry 48h Anti-Perspirant Spray. In addition to up to 48 hours of protection from perspiration, it's enriched with the iconic fragrance of Nivea's cream. Mild and non-irritating, the formula is well tolerated and guarantees a comfortable dry sensation without leaving any white or yellow marks. Apply your favorite on clean and dry armpits for a full day of odor and sweat control!
---
Now that you know what is the best body wash, lotion and deodorant for men, it's time to move to face care. We also have incredibly useful skincare tips for men that you wouldn't like to miss!