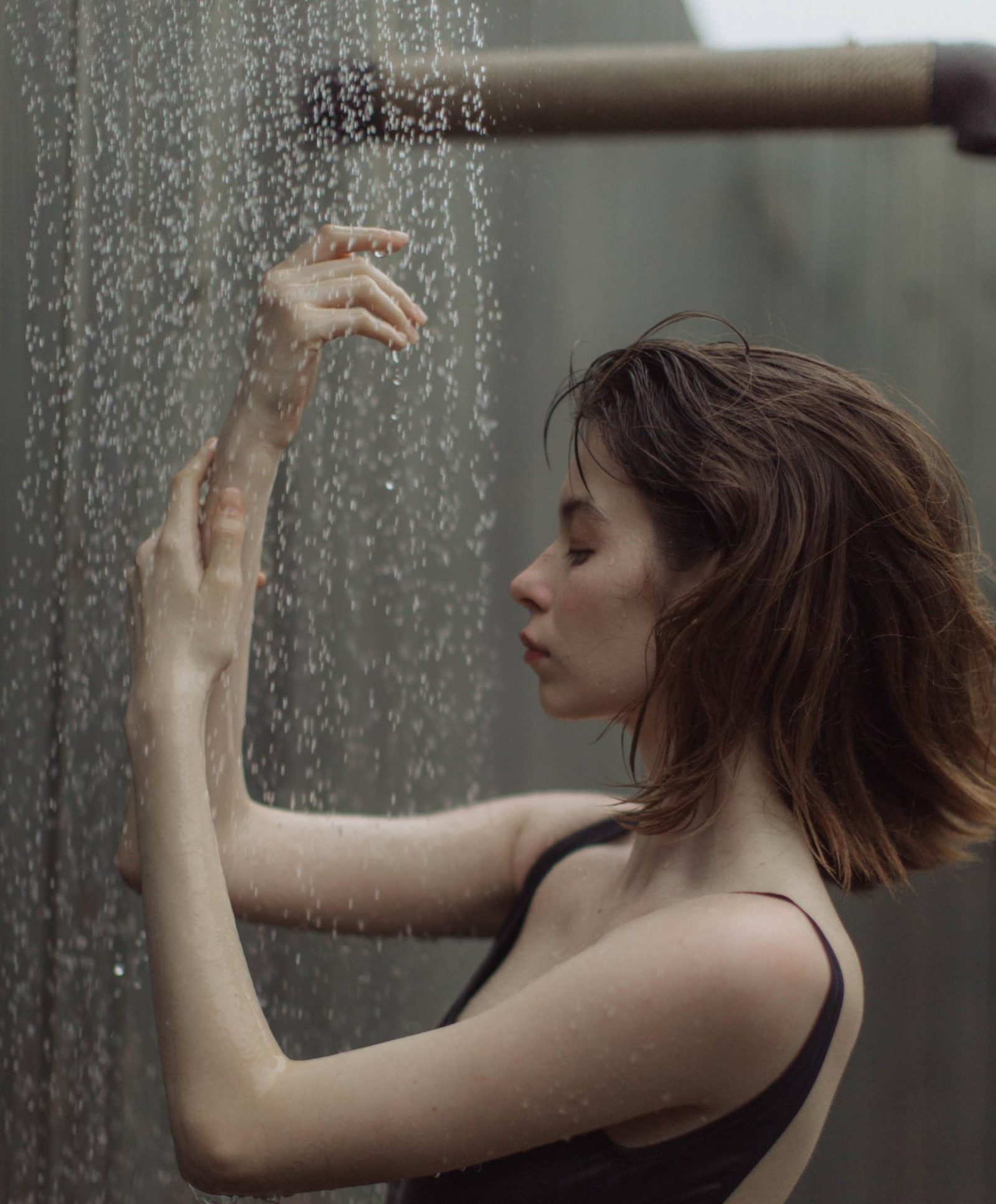 We think that body wash deserves much more attention than it generally gets. We probably use it every day and it greatly impacts our shower experience, whether it be from its pleasant texture, delightful scent or visible result on the skin. You may want it to simply cleanse the skin, or you may be more ambitious and want it to do it all, from cleansing to scrubbing. One thing is for sure: regardless of the texture, every one of the following deeply cleanses the skin all the while leaving it soft and supple. Take your time to choose the perfect body wash for you, and elevate your shower experience to the next level!
---
Sesderma Hidraderm Bath Gel
Best body wash
This gentle cleansing gel is suitable for all skin types, especially if the skin leans more to the dry and sensitive side. It is incredibly gentle as well as moisturizing, allowing a thorough cleanse that replenishes the skin at the same time. Featuring ingredients such as aloe vera, lactic acid and oatmeal, it hydrates and nourishes the skin all the while leaving a soft and smooth feeling.
---
Avène TriXera Nutrition Shower Cream
Best shower cleansing cream
With a texture that is both nourishing and comforting, this washing cream is the best for very dry skin. Suitable for daily cleansing of the face and body of the whole family, it cleanses with a creamy texture that also helps to restore the skin barrier. Containing Séléctiose® coupled with Avène Thermal Spring Water, it works not only to soothe but also to repair dry and fragile skin. Use it every day to coat your skin with comfort and softness.
---
Bioderma Atoderm Huile de Douche Ultra-Nourishing Shower Oil
Best cleansing oil
This gentle texture is incredibly nourishing, allowing a thorough cleanse while soothing the skin and promoting a healthy skin barrier. Thanks to the Skin Barrier Therapy™ patent, the formula strengthens the skin while providing an anti-bacterial action that limits Staphylococcus aureus proliferation and colonization. It is suitable for dry and very dry skin as well as for irritated and sensitive skin of the whole family!
---
Elancyl Energizing Foaming Scrub
Best exfoliating body wash
Exfoliating the skin is an essential step to get rid of dead skin and reveal the natural skin radiance. This multi-purpose body wash and scrub manages to do it all! It not only cleanses the skin but also exfoliates and works to improve skin elasticity and firmness. After each use, the skin feels both soft and smoother, and the ivy extract works to boost the elasticity and firmness of the skin.
---
Mario Badescu A.H.A. Botanical Body Soap
Best AHA body wash
This texture-smoothing body cleanser refines the skin and eliminates dead skin cells to reveal renewed skin. Containing no physical particles, this body cleanser features an invigorating blend of fruit enzymes to revive the appearance of the skin. Say goodbye to dry and bumpy skin with this refreshing formula that cleanses and reveals the luminosity that lies within.
---
APIVITA Natural Soap with Chamomile
Best bar soap
Developed with the best of nature, this is the cleanser bar to choose if you have normal to dry, sensitive skin and if you appreciate a nourishing texture. This bar melts into damp skin and creates a nourishing lather that feels like comfort. Containing organic chamomile and honey extract together with organic lavender essential oil, you can expect to find your skin clean and soothed, incredibly hydrated and restored after each use!
---
Roger&Gallet Bois D'Orange Shower Gel
Best smelling body wash
If you're all about a pleasant smell, then this is the one for you! It feels amazingly fresh as well as invigorating, with notes of orange essence and wood that won't go down the drain as you rinse the skin. Besides an amazing scent, this shower concentrate also promotes long-lasting hydration and helps to tone the skin. After falling in love with the scent, you'll have the chance to combine it with the matching Roger&Gallet Bois D'Orange Fragrant Wellbeing Water and the Roger&Gallet Bois D'Orange 48h Anti-Perspirant Deodorant.
---
La Roche-Posay Lipikar Syndet AP+
Best syndet
Ideal for atopic, very dry as well as sensitive skin, this high-tolerance cleanser is formulated without soap and fragrance, and is suitable for the whole family. Containing incredibly gentle ingredients such as niacinamide as well as the exclusive and patented Aqua Posae Filiformis, the cleanser soothes itching, minimizes discomfort and replenishes the skin with lipids for a long-lasting soothing effect.
---
Sebastian SEB MAN The Multi-Tasker Hair, Beard & Body Wash
Best body wash for men
This multi-tasker does everything right! It not only cleanses the body, the skin and the beard but also mildly exfoliates with salicylic acid. Featuring notes of bergamot and pink pepper, this cleanser allows a sensorial experience that feels just as invigorating for the senses as it does for the skin. Start your day with this refreshing and stimulating body wash to face every challenge with extra confidence.
---
NUXE Prodigieux Shower Oil With Golden Shimmer
Best body wash for women
With a unique gel-oil texture, this body wash feels just as indulging as it sounds. Enriched with tiny golden particles as well as with the iconic Nuxe Prodigieuse scent, it not only cleanses but also reveals radiant skin. Each drop transforms into a nourishing lather that replenishes your skin with comfort and moisture. To extend the longevity of the delightful white floral scent, follow with the matching perfume NUXE Prodigieux le Parfum and with the one and only NUXE Huile Prodigieuse.
---
We hope that you can find your new favorite in this very exclusive selection! You may, however, take a look at our complete catalog of bath and shower products to lose yourself in endless options.