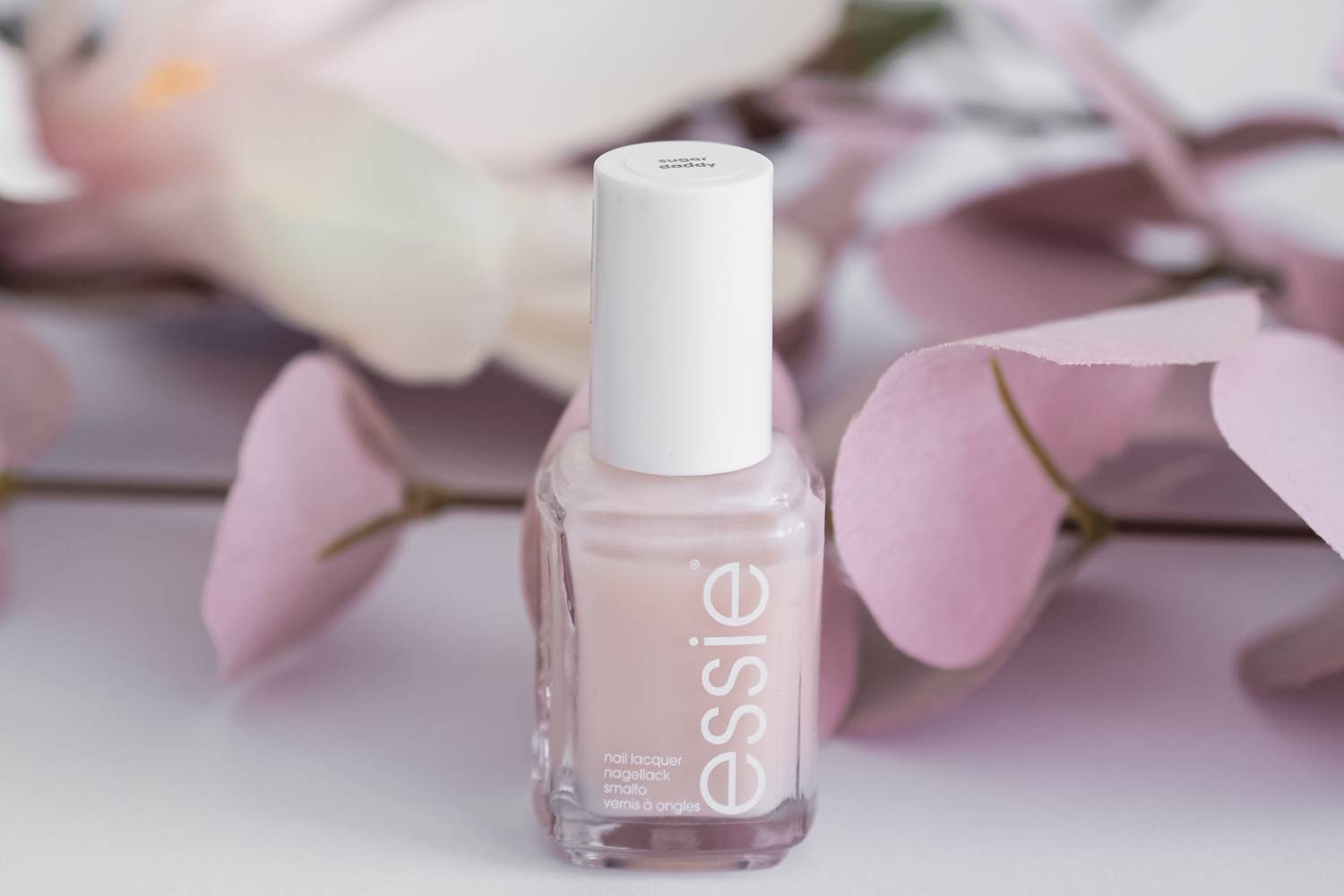 If you're a fan of nail color, then we're sure that you know essie! Born in 1981 at the hands of Essie Weingarten, essie's nail polishes made, since then, their way to be a favorite of salon professionals, celebrities as well as beauty junkies. Driving trends season after season, essie offers a sea of endless nail colors, all easy to apply while coating your nails with beautiful finishes. From shimmery to glossy formulas, we're sure that you'll find your perfect nail polish here! We've checked our customers' favorites to let you know what are the best essie colors!
Find the most popular essie colors at Care to Beauty
These nail polishes may differ in color (and they do!), but there's also a lot in common: they're easy to apply and have amazing lasting power. The brush is incredibly helpful, as it adapts to every nail shape and size for flawless application. Each coat delivers at-home professional results, with no previous training! Another key point is the shine: all of these shades have a beautiful glossy finish, that can only get better if you seal your nail application with essie Top Coat Good To Go. Here you'll find the perfect accessory for all your stylish looks!
essie Enamel Nail Polish 06 Ballet Slippers
A sheer pale pink for all occasions
A no-brainer choice for a flawless manicure on all occasions! A favorite of manicurists, stylists and customers alike, this pale pink shade in a sheer finish coats your nails with a classic and elegant style. Flattering on all skin tones, this award-winning polish is an iconic essie shade. Ideal for a special occasion as well as for everyday wear, this shade is a must-have on your manicure kit—even if you're more of a bright color person, it's always nice to give it a break with a more subtle shade!
---
essie Enamel Nail Polish 101 Lady Like
A sophisticated, soft mauvy-pink
Another very consensual pick is this elegant mauvy pink. This glossy nail polish enhances the nails with opaque color and reflective shine at the same time, for an elegant manicure that is never out of style. One of essie's best-sellers, this shade is a great choice for most skin tones, being a nude shade for fair skin tones yet looking just as good on a deeper skin tone. Wear it for great style and lasting color, with a formula that never disappoints both in wear and lasting power.
---
essie Enamel Nail Polish 33 Big Spender
An electric-bold pink
Go big or go home, is the motto of those who dare to wear this shade. Rich and impactful, this shade—best described as a violet infused red—is the secret for a manicure that looks like a million bucks. Ideal to bring a pop of color to all of your styles, this shade looks like pure confidence. With a creamy and shiny finish, this statement color is the precursor to a day full of success. Set the mood for your day with this vibrant, rich pigment!
---
essie Enamel Nail Polish 57 Forever Yummy
A delicious, glossy red
A creamy tango red is another classic that you shouldn't miss! Just as elegant as it is delicious, this shade gets you ready for action with an impeccable manicure. A hue of unquestionably good taste can look just as good combined with a nude lip shade as well as with a matching red lipstick. With opaque coverage, your nails will be fully packed with color after the first coat. Don't miss this one if you're already a fan of red!
---
essie Enamel Nail Polish 99 Mint Candy Apple
Pastel green with attitude
Now it's time for our spirited shades, starting with this pale green, mint hue. Ideal for those who like pale, white-based shades without losing their wit! One of the best essie colors, this green comes with beautiful shine and full of pigment to coat your nail with an even layer of color. You may wear it alone or create playful nail combinations with other essie pastel shades. One thing is for sure, this minty candy is about to upgrade your nail game!
---
essie Enamel Nail Polish 219 Bikini So Teeny
A shimmery cornflower blue
We dare you to resist this true unicorn shade, also well described as a cornflower, white-based blue. With a glossy and shimmery finish, this nail polish is a sparkling success. This hue is in fact so pretty that you get vibrant vibes from the first coat. If it's skirt weather, then you know which shade you should pick—we're sure that no beach look is complete without this very special, unique bikini!
---
essie Enamel Nail Polish 93 Mezmerised
An hypnotizing royal blue
Speaking about special colors, it's time to introduce you to this hypnotic, royal blue. It's bold and it's edgy, a perfect fit for those who like something different from everything anyone has ever seen. With a creamy texture and incredibly rich pigments, this is an opaque formula that allows perfect coverage of the nail from the first coat. If you're unable to look away from this shade then it's time to grab yours!
---
essie Enamel Nail Polish 106 Go Overboard
Half blue half green, but fully sophisticated
This sea blue with green undertones is really one of a kind. With a creamy, shiny finish, this nail polish is a direct pass to a stylish look. With equal amounts of bold attitude and classy vibes, this hue is the first step toward a statement nail look. Combine it with all kinds of styles, and we're sure that all of them will be immediately improved when combined with this hero color. There's no skin tone where this shade looks less than amazing!
---
essie Enamel Nail Polish 49 Wicked
An edgy black-red
If you're a fan of full-black nails, we'd like to introduce you to this new concept of color! It may look like black at first sight, but it's actually an award-winning, incredibly stylish shade of red. Deep, dark and almost dangerous, it allows for the edgiest nail. Define the amount of intensity you're up to in each application—this polish gets darker as you add the coats. Get the drama on with fearless depth and long-lasting style!
---
It's great that you've found the best essie nail colors, but this can only be helpful if you know how to do a manicure at home. We have a step-by-step guide that you shouldn't miss!