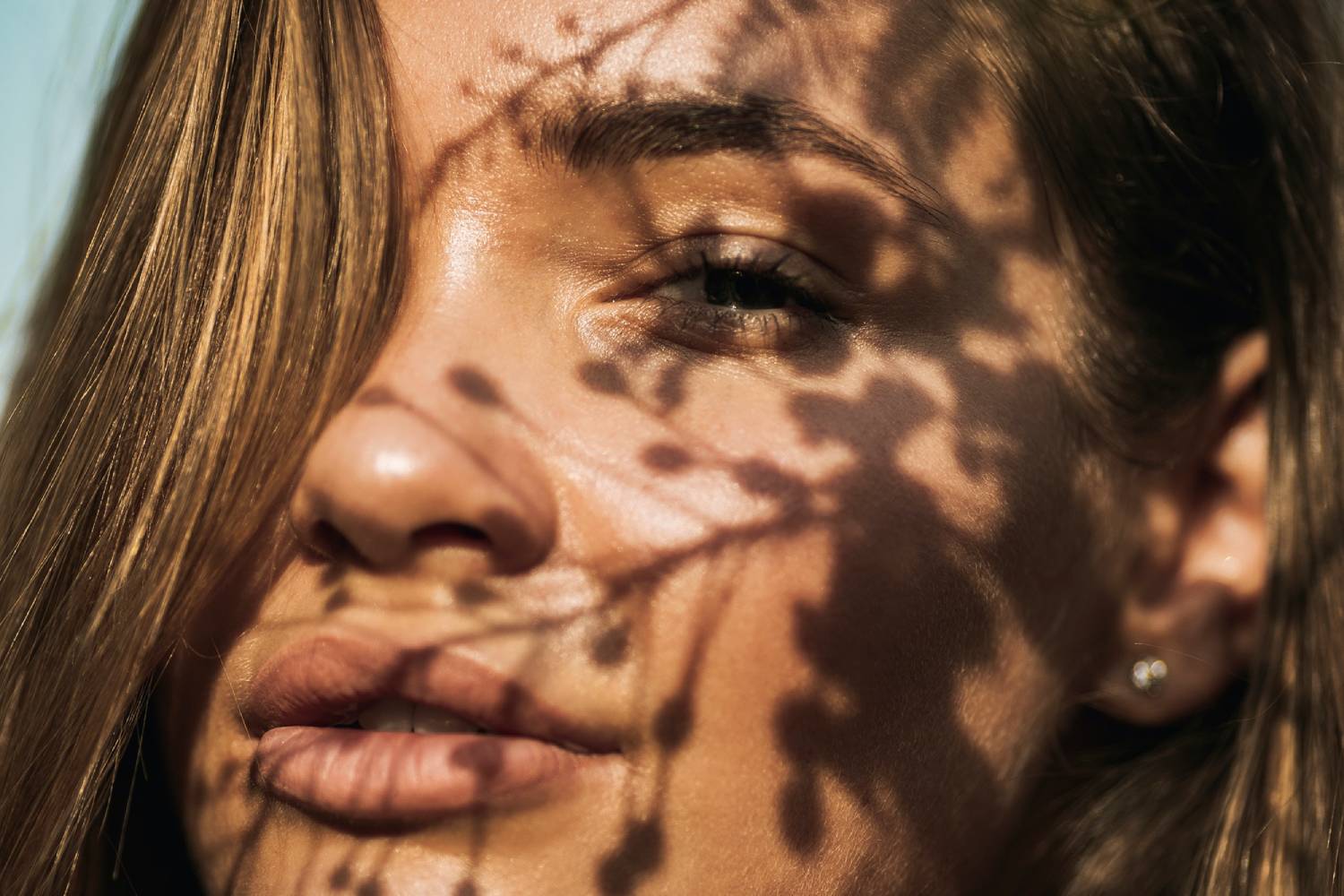 Glowing skin is here to stay – there's nothing fresher than naturally radiant and dewy makeup! You'll find endless ways to arrive at Glow Land – from skincare to makeup products, as well as face massage routines and tools. The best course of action would be to start with skincare and then turn to our makeup secrets to coating the skin with a beautifying glow. When it comes to your personal selection of makeup products, you may use one alone or layer one after the other. One thing we know for sure: your skin is about to look dewy, healthy and fresh!
Makeup steps for a dewy complexion
Don't get us wrong, it's not like you'll need to change your makeup routine upside down! If you're already using foundation, change it for a more radiant version as we suggest. Alternatively, you may mix a drop of facial oil to instantly enhance luminosity. You may use the same logic with other makeup steps; are you already using a blush? Change it for a creamy formula! What about lipstick? Change it for a lip gloss to instantly triple your makeup dewiness. You'll see that it ends up being incredibly easy to achieve a naturally dewy makeup look!
Erborian CC Crème High Definition Radiance Cream SPF25
Glowy CC cream
We've found just the perfect product to deliver equal amounts of coverage and luminosity, and it's one of Erborian's many CC creams. Now you only need to choose the best shade for you! If you like lightweight formulas that also shield the skin with sun protection, then hold on tight to this one. With sheer to medium coverage, this CC cream is the best to fight dull skin. More than evening out the complexion, this formula also hydrates and soothes the skin!
---
NYX Pro Makeup Born To Glow Radiant Foundation
Naturally radiant foundation
Naturally luminous, this foundation embellishes your skin with medium coverage and a glowy finish. Thanks to jojoba oil and panthenol, it provides the skin not only with beautiful coverage but also with hydration and soothing action. Also easily blendable and buildable, this foundation is suitable for combination to dry skin types. Get the coverage, the comfort and the glow at once! Who says you can't have it all?
---
Mádara Cosmic Drops Buildable Highlighter
Lightweight highlighting drops
We love a good multi-purpose product! This highly pigmented highlighter may provide a luminous glow in multiple ways. You may apply it under the foundation to grant a glow that comes from within or pat a very small amount on the highest points of the face after applying your favorite foundation. If you're in a hurry, then apply one drop to your facial moisturizer to instantly improve skin radiance.
---
Flormar Highlighter Stick
Shimmery and radiant stick
If there's not enough glow in the world to meet your dewiness desires, then you need to add this extra to your glowy makeup kit. Choose the shade that better matches your skin tone and add it as deliberately as you like! Apply it to the highest points of the face, such as the top of the cheeks, nose and brow bone for the best results. If you feel like you need a glowy rescue during the day, this buildable formula is ready to assist you!
---
NYX Pro Makeup Radiant Finish Long Lasting Setting Spray
Glowy setting spray
What if you could set your makeup for the day while granting a radiant finish with gold and champagne micro-pearls? It may sound like a dream, but that's exactly what you'll get from this glowy makeup setting spray. In addition, it features Niacinamide, a skincare superstar that hydrates the skin. The big plus is that you need no makeup skills to properly apply this one. All you have to do is to spritz it over the face from a distance and let it shine!
---
Dermacol Long-Lasting Intense Colour Eyeshadow & Eyeliner
Radiant eyeshadow stick
Another way of improving the glow of your look is to apply an illuminating eyeshadow on strategic points: the inner corner, the center of the lid and the brow bone. That may be the only eye work that you do, but we promise that it's worth it! It beautifully illuminates the eyes and contributes to building the overall dewiness. Moreover, this stick is incredibly forgiving to apply and blend, and you may even work the products with your fingers (no need for complicated brushes!).
---
Maybelline Lifter Gloss + Hyaluronic Acid Lip Gloss
Comfortable & glossy lips
No glowy makeup looks are complete without a glossy lip! This lip makeup range is ready to deliver a wet effect that leaves your lips looking not only dewy but juicy! Featuring hyaluronic acid together with coconut oil, it offers more than just a shiny result: it helps to hydrate the skin and provide lasting comfort to the lips at the same time. Each application visibly transforms your lips with full volume.
---
Now that you understand the power of makeup to achieve glowy skin, it's time to explore the skincare way of getting dewy skin!