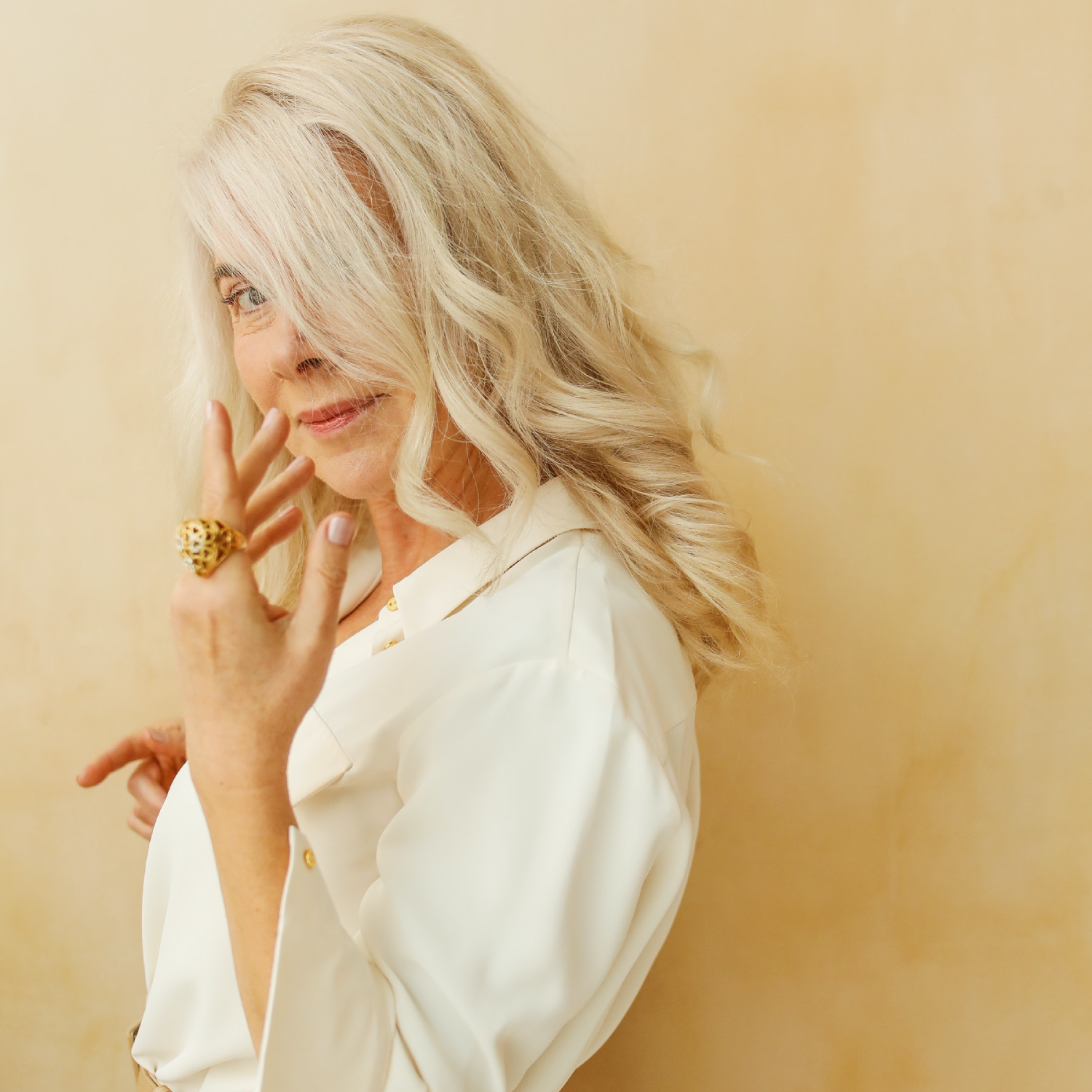 It is well known by now that menopause can bring a series of changes to your skin. But the question is: can menopause also cause hair changes? The short answer is yes, menopause can cause noticeable changes in your hair. The long answer is yes, and those changes can manifest in a variety of ways: hair thinning and hair loss, dry and brittle hair, grey hair… the list goes on. But why do these changes happen, and how can you take them into account when caring for your hair? Keep reading, and we'll help you pick out the best products to care for your hair during menopause!
Common hair changes during menopause
Hair density
Research suggests that hormonal changes are responsible for many of the hair changes you experience during menopause. Estrogen, for instance, contributes to healthy hair growth. It also influences how long your hair actually stays on your head. As estrogen drops, you may notice that your hair becomes finer and may actually begin to thin out all over your head, or even fall out altogether. Hair loss tends to be subtler in women than it is in men, as it is more evenly distributed around the head rather than localized. However, hair thinning and hair loss are common concerns for women during menopause, and it is worth looking into what can be done to minimize them.
Hair texture
Apart from hair thinning and hair loss, you may also notice changes in the texture of your hair. As you age, your hair may become more dry, brittle, and prone to breakage. Some women also notice their locks become more frizzy during menopause.
Scalp condition
Menopause can also have effects, of course, on your skin, and this has a direct effect on your hair. As the skin tends to become thinner and drier, the same can be said for the scalp. After all, the skin in your head is also skin! In practice, what this means is that you may begin to experience dryness, flakiness, irritation, and dry dandruff on your scalp, even if you've never struggled with these issues before.
Hair color
Finally, there's the issue of grey hair, though you may have been dealing with that from much earlier than menopause. Besides being a different color, obviously, the grey hairs on your head can also be drier, frizzier, and more brittle than hairs that contains more melanin. Because it's so light in color, grey hair can also change tones easily, becoming yellow or discolored with relative ease.
How to care for aging hair during menopause
All in all, menopause (and aging, in general) can bring a lot of change to your locks. Fortunately, there are plenty of solutions on the market to help you manage these changes if they are of concern to you.
---
On this section:
Strengthen thinning hair during menopause
Nourish dry and brittle hair
Minimize frizz during menopause
Reduze scalp flaking and dry dandruff
Keep gray hair from yellowing
---
Strengthen thinning hair during menopause
When choosing products to help you tackle hair thinning and hair loss during menopause, it's important to make sure they are targeted to the specific issues affecting your hair and scalp during this period of your life. The more targeted the product, the better the results you will get.
---
Nourish dry and brittle hair
To help you care for dry and brittle hair, we are focusing on hair masks with nourishing and repairing properties. Your hair will benefit from any of these options, but if you'd like to really target the needs of aging hair, then the Schwarzkopf BC Time Restore range may be the best fit for your needs.
---
Minimize frizz during menopause
You can do a lot to minimize frizz by keeping your hair hydrated and nourished. If that still isn't enough, however, you can pull out the "big guns" and use a leave-in treatment of styling product to keep your locks laying perfectly smooth all day. We've chosen a variety of textures, from cream to oil to serum, so you can pick the leave-in product that best suits your taste.
---
Reduze scalp flaking and dry dandruff
There is more than one type of dandruff, which means there are many options of anti-dandruff products. When choosing products to care for a dry, flaky scalp, it's important to pick products that are specifically formulated for dry dandruff, rather than oily dandruff. We have chosen four shampoos that will significantly reduce flaking in your scalp, all the while minimizing the feelings of itching and discomfort associated with dry dandruff.
---
Keep gray hair from yellowing
In order to keep gray and silver hair from discoloring and becoming yellow, you may want to add a toning shampoo to your routine. If you've never used a toning shampoo before, don't be intimidated: they work just like traditional shampoos, but they contain pigments (usually purple, which is why you may have heard these shampoos being referred to as "purple shampoos") in their formulas to cancel out the yellow and brassy tones that tend to appear in very light-colored hair. Start using one of these, and you will be able to preserve the natural reflexes of your hair with ease.
---
We've selected these products for you hoping you will be able to build a hair care routine that allows you to be confident about your locks during menopause. If you any questions or doubts, feel free to reach out to our beauty experts for some personalized hair care advice!