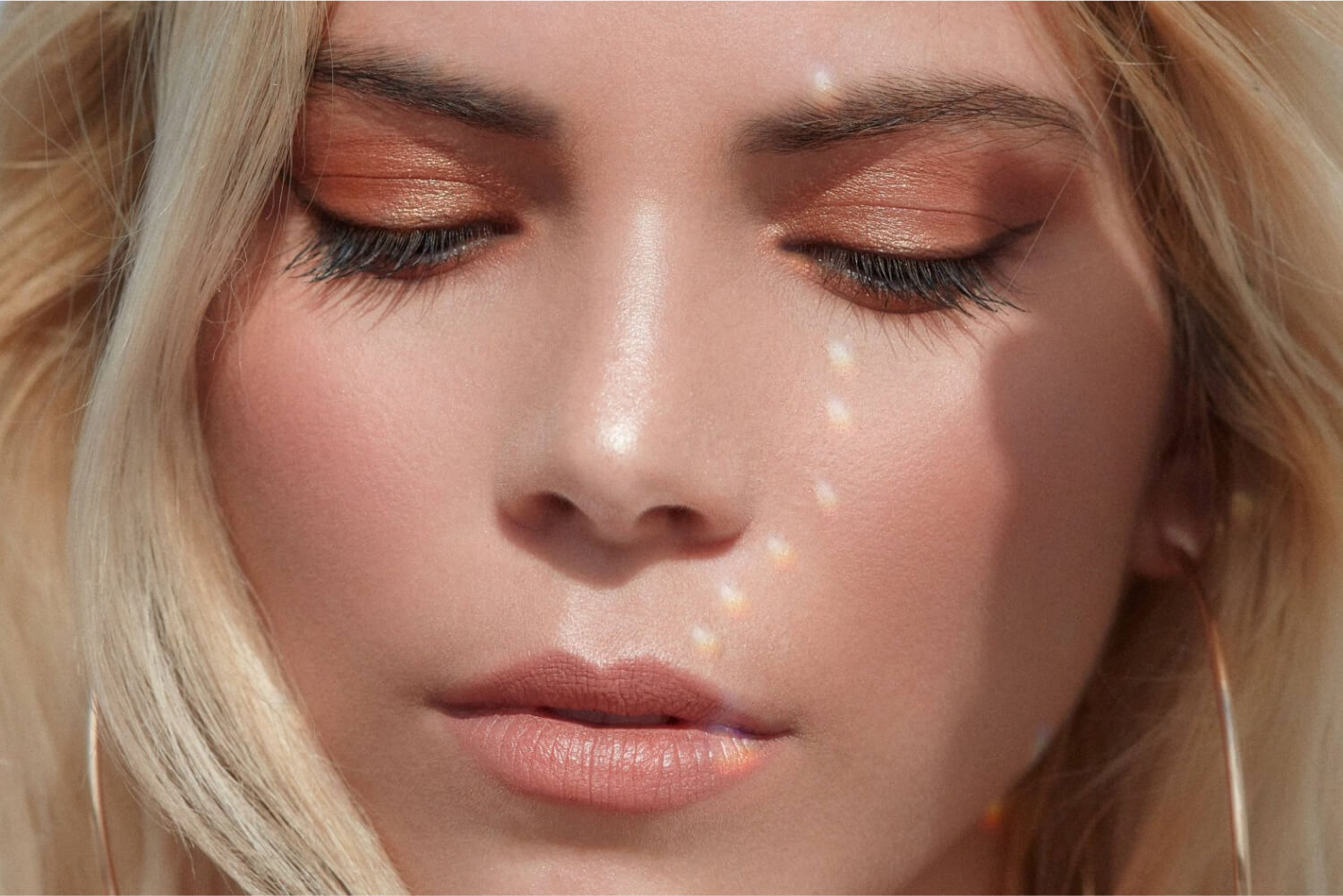 While having the sun above our heads for longer hours, our interest in fresh and natural makeup looks for the summer season grows. As long as you properly shield the skin with sunscreen, the sun manages to boost your complexion with a unique afterglow. Let's take advantage of this natural skin-enhancer to bring up our skin to its best! From a touch of lovely (and lively!) color to a hint of radiant shine, there are a few tips that instantly bring summertime to your skin. Regardless of your skin tone, your skin is about to look even better with our tips for the best natural makeup for summer.
---
Key Points For Natural Summer Makeup
Radiant & Glowy Complexion
It all starts with the skin. If you're willing to skip foundation and go for something lighter in texture, there are a few options that instantly improve the appearance of the skin without adding much coverage. As you spread these perfecting creams over the skin, they uplift your look with a beautiful and lasting glow.
---
Subtle Shimmer On The Eyelids
Whether you prefer liquid or powder eyeshadows, choose one with some sheen to it. From subtle shine to intense shimmer, we found just the perfect shades for your summer makeup. Our suggestion is to pick the one that better suits your skin tone and enhance your eyes with sandy or bronzy hues. Unarguably an item that enters the kit of best natural makeup for summer!
Go for a single eyeshadow if you're confident in your color choice, or pick an eyeshadow palette to maximize your options!
---
Colorful Lashes
What about a hint of bright color to your eyes? If you have no time to lose with a gazillion makeup steps, you may apply just a coat of colored mascara and you're more than good to go. If you're afraid of vibrant shades such as blue and green, pick the burgundy to have a kind-of-black-mascara result with a subdued hint of color when the sun hits your lashes.
---
Luminous Cheeks
Radiant skin is the secret to healthy-looking skin. The key to a "woke up like this" makeup, remastered for summertime. In order to achieve a glowing look, you may choose as many products as you wish. You may opt to use only a shimmery blush, or combine it with a highlighter or with a luminous finishing powder. Whether you choose cream or powdery formulas is totally up to your preferences!
---
Tan Enhancing Bronzer
The key for every and all summer makeup looks: the bronzer! It adds an irreplaceable embellishing warmth to the skin that you wouldn't want to skip. Apply it as generously as you wish in order to achieve a quick, effortless and safe tanned look. You may use a matte one if you're planning on going overboard with the application, or a shimmery one to add some sheen to the contours of your face! You may also opt for something that lasts longer than makeup, then facial self-tanners can be a good option for you.
---
Glossy Or Stained Lips
Wrap up your summery makeup look with a hint of color, shine, or both! There's no product that calls more for summer adventure than lip tints. It soaks the lips with vivid color and also wears beautifully, with no need to worry about smudging. If you're more of a glossy-lips kind of person, then go for a luminous or even shimmery gloss to set your look for success.
---
If you don't fancy sun at all, but still appreciate a healthy-looking tan, then our selection of self-tanners are the perfect fit for you. They add that lovely sun-kiss glow to your skin without the damage of sun exposure.