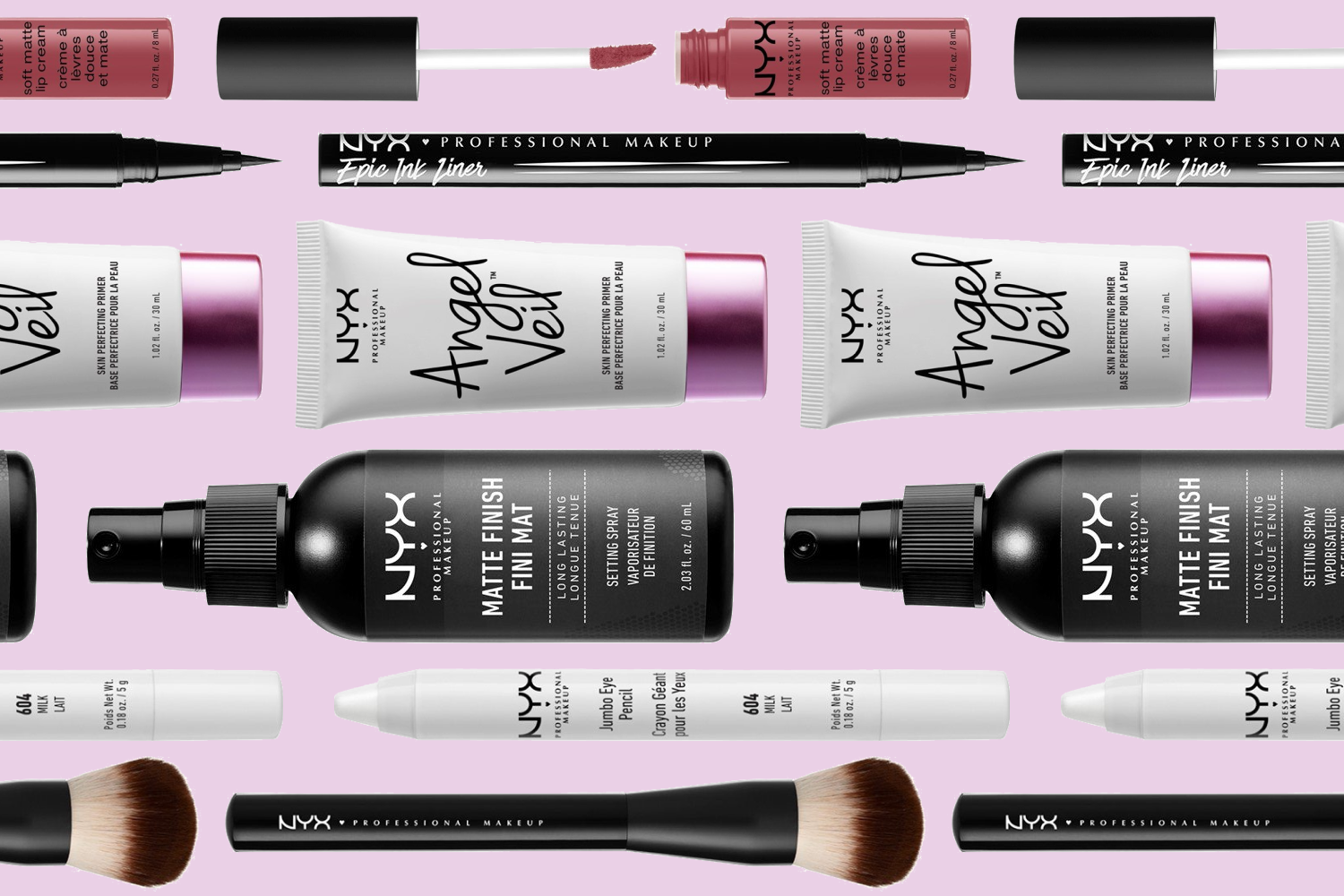 Even though NYX Professional Makeup needs no introduction, we'd like to do one as a warm welcome to our newest arrival! Born in 1999, this charismatic brand reinvents itself every minute. From Los Angeles to the world, NYX Pro Makeup offers an almost limitless catalog, where you can find pro-level quality makeup – intense pigments and incredible makeup performance accessible for everyone! From the eyes to the face and lips: you can find multiple formulations to achieve every possible result! Whether you're looking for an everyday makeup solution or building your professional makeup kit for fashion or creative works, NYX Professional Makeup got you covered. You'd also be able to follow the latest makeup trends and use professional makeup tools to apply your makeup – from brushes to sponges. There are no excuses to miss the best NYX Professional Makeup products!
NYX Professional Makeup is a brand that is meant for everyone – no exceptions found so far. The brand is tailored for every age, gender, skin color and type – with a complete catalog that answers every possible need! Inclusive, colorful and made for all – NYX Pro Makeup believes in equality. That is why NYX Pro Makeup is celebrating with the LGBTQ+ Community, stating that everyone can be supported as they should be. That is why NYX Pro Makeup has recently launched the "Proud Allies for All" Pride initiative, which aims to educate audiences about what it means to be an advocate and ally to the LGBTQ+ community.
Best NYX Professional Makeup products
Before we get to the nitty-gritty, there's something that's worth being mentioned! NYX Pro Makeup feels strongly about protecting animals, believing that they belong in our arms and not in a lab. NYX Pro Makeup is certified as a cruelty-free brand and has an extensive selection of vegan products – containing no animal-derived ingredients or byproducts. That being said, it's time to find which are the NYX Professional Makeup best makeup products that you shouldn't be living without!
---
From foundation to concealers, primers to powders and setting sprays to blushes – there are far too many incredible choices than we could possibly mention. Whether you prefer a natural look or a full-coverage result, the right way to do it always starts with a primer. The Angel Veil is an obligatory prepping step, as it helps to even out the texture of the skin all the while enhancing the longevity of your makeup and promoting a softer, smoother skin!
---
After creating your favorite look, you want to make sure it stays until you decide to remove it. The best way to guarantee that everything stays put is to use the NYX Pro Makeup Matte Finish Long Lasting Setting Spray. Each spritz covers your face with a long-lasting mattifying shield that protects your makeup all the while enhancing its longevity. Perfect both for everyday use and special occasions, this setting spray is essential to skip touch-ups throughout the day!
---
If you've previously heard of NYX Pro Makeup, chances are that you've already heard about the Jumbo Eye Pencil. This beloved champion can be used onto the waterline, as a cream eyeshadow, as a liner or as an eye-highlighter. If you're feeling creative, you'd probably find more uses to it! Its oversized tip and creamy texture is the secret for an easy to use eye-enhancing product, that is also long-lasting.
---
Eyes never lie, right? Then you should allow them to speak even louder! The Epic Ink Liner is a trustworthy best-seller that instantly transforms the look of your eyes with one swipe. From a thin line to a bold statement wing… allow your mood to control and experiment with no fears.
---
Let us guess which was the first makeup product you have ever worn: a lipstick? Assuming we were right, let's suggest another winning product from NYX Pro Makeup: the Soft Matte Lip Cream. Richly pigmented, weightless and long-lasting, this liquid lipstick is soft and matte but never drying. We know it sounds like the promise of a dream, but it is a reality within your reach. (A reality available in many, many colors!)
---
With a pretty self-explanatory name, the Pro Multi-Purpose Buffing Brush is our recommendation when it comes to makeup tools! You can use it to apply and blend your liquid foundation, but also to blend any other cream, liquid or even powder formulas. As a result, you'll always achieve a flawless finish!
---
Extra tip: if you need further help on how to use these new favorites, we invite you to check our guide on how to rock your makeup basics!