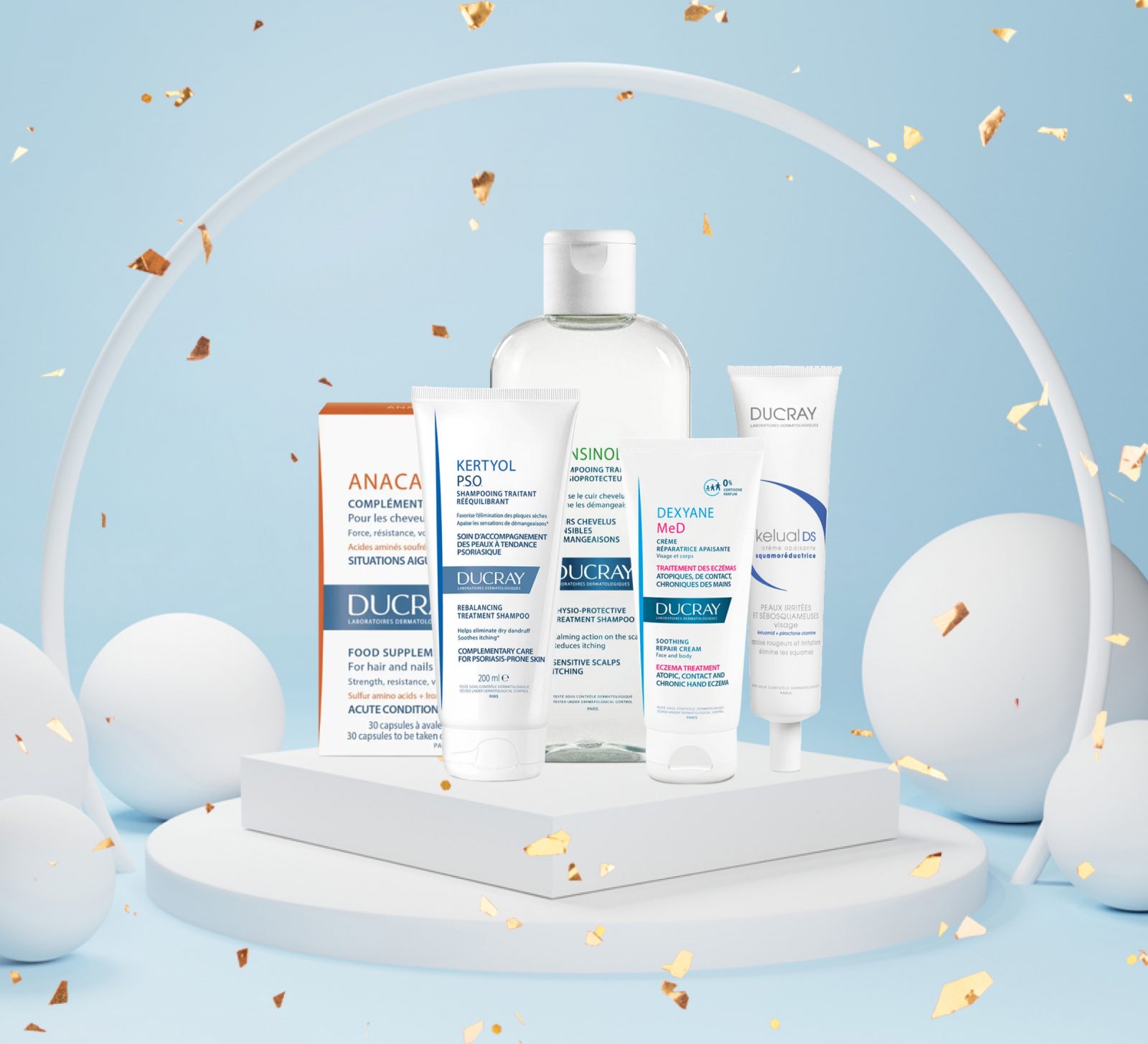 You may not know this, but Ducray is a best-selling brand from the same company that owns French-pharmacy brands such as Avène and Klorane. Ducray may not be that well known, but if you have a skin issue, be sure that it will have a perfect answer for you. Think of Ducray as the brand with the problem-solvers. They may not be glamorous or fancy, but trust us, your skin will thank you later. Here is a selection of the best Ducray products:
Best for Eczema – Ducray Dexyane MeD
If you've been fighting eczema as long as I have (my whole life, basically), you've also tried a gazillion different creams. That being said, this one is the most effective I've ever tried, so my recommendation is always that you use this one on localized problem areas to prevent and treat eczema flares.
---
Best for Itching Scalp – Ducray Sensinol Shampoo
Itching scalp can drive you absolutely mad, so you need a solution asap. Additionally, you need one that's not crazily expensive. Enters Sensinol shampoo, the most soothing formula that both calms the scalp and reduces itching.
---
Best for Seasonal Hair Loss – Ducray Anacaps Reactiv
Whether you're suffering from seasonal hair loss or brittle nails, this supplement is the one for you. The formula has been optimized for reactive hair loss. Therefore, if you're suffering from stress-related hair loss or just seasonal changes, this is the ideal formula. The feedback we've been getting for years tells no lies, this is truly an effective way to ensure your hair has the needed nutrients to grow healthy.
---
Best for seborrheic dermatitis – Ducray Kelual
Seborrheic dermatitis is not something one loves to brag about having. And though, here we are, with red noses and flaky skin. Ducray Kelual is widely known for being one of the best solutions regarding DS. Moreover, it is widely prescribed by dermatologists as a first line approach. If you like Kelual, you can also check the Kelual DS shampoo, in order to treat the same condition on the scalp.
---
Best for psoriasis – Ducray Kertyol PSO
Suffering from psoriasis can be hard, especially during flares. However, Ducray is here to help with the Kertyol P.S.O range. If we need to pick a winner form the range, it would be the shampoo, but the entire range is a true helper when it comes to controlling psoriasis.
---
We hoped you've enjoyed our selection of the best Ducray products. As you can see, Ducray is here to help you solve any skin-related problem. Check out the entire Ducray range and discover a lot more solutions directly from an affordable French Pharmacy brand.