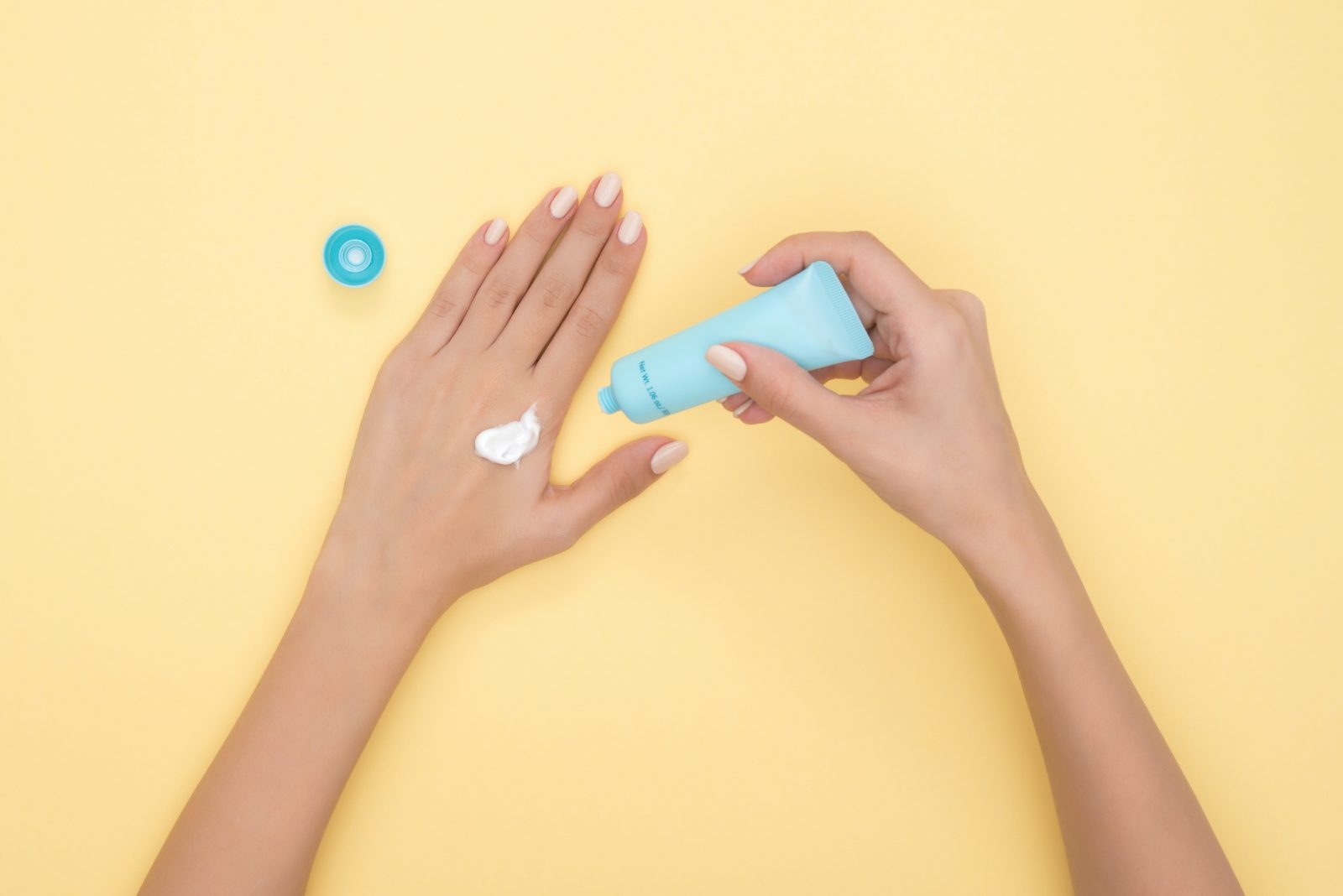 If you suffer from oily skin, by now you have already tried around 387.651 sunscreens so far, while looking for the perfect one you can wear daily. I mean, why is it too much to ask for sunscreen to have everything we want? To begin with, we want it to be non-greasy, water-resistant, no eye-stinging, broad-spectrum, no white cast at all, in a lightweight formula with high SPF. In all seriousness, sometimes it feels nearly impossible to find good sunscreens for oily skin.
This is where we come in. In order to write this post, I'm taking both my several years of professional experience in dealing with skincare products and also my personal experience living with acne-prone skin.
La Roche-Posay Anthelios Invisible Fluid Tinted SPF50+
Best Overall
We can already tell that you're suspicious about our choice for the best overall sunscreen for oily skin, but let us guide you through it. Firstly, even though this is a tinted version, it really is suitable for all skins. We're talking about a sunscreen that both boosts radiance on dark skins and evens the skin tone on pale complexions. Additionally, it doesn't sting the eyes and has an impressive SPF50+ and a PPD of 46. As for the finish, it is radiant, so if you're looking for a totally matte complexion this might not be for you, but we've been totally loving it. If you're looking for a fragrance-free version, the non-tinted SPF50+ version is fragrance-free.
---
Eucerin Sun Oil Control Gel-Cream Dry Touch SPF50+
Best Budget
We all love a great sunscreen that fits everyone's budget here. Nonetheless, even though this is affordable, you're not missing out on any key features here. This sunscreen even comes with a pump that dispenses the light lotion – and we do love a good pump. Once again, it doesn't have any white cast, so it's also perfect for dark complexions. Moreover, the fragrance-free formula makes it perfect for people with sensitive skin. Lastly, the finish is natural, so even though it's not radiant, it's also not matte.
---
Bioderma Photoderm Nude Touch SPF50+ Very Light Tint
Best Mineral Sunscreen
It's not easy to find a mineral-only sunscreen that is really suitable for oily complexions. However, Bioderma has done it with a glorious product. This one has three different shades, all with light coverage, and the finish is really matte. Another key point of this product is the fact that it contains salicylic acid, so it actually improves the skin over time.
---
ISDIN Fotoprotector Fusion Gel Sport Wet Skin SPF50+
Best for Sports
Whether you're a true sports fan or you just like to constantly dab in water during summer, this one might be just perfect for you. The light gel texture immediately sinks into the skin and the formula is both water and sweat-resistant. In addition, it can be applied to wet skin without compromising its efficacy. Subsequently, it's just the perfect product to apply before exercising or getting wet, or even to reapply after you have run your 10k or just splashed in the water for an hour. Coupled with these, you also get a refreshing cooling effect from the gel, which is just what you need when you're exercising.
---
Frezyderm Sunscreen Velvet Face SPF50+
Best for Make-Up Wearers
Frezyderm is the queen of making sunscreens with a primer effect due to their silicone-righ formulas. In case you're going to apply a foundation after your sunscreen, then this sunscreen is definitely the answer for you. The velvety formula instantly sinks into the skin and provides an even palette for you to apply your best make-up skills. No pilling or make-up sliding throughout the day.
---
Heliocare Ultra Gel SPF90
Best for Really High Protection
By now, you have probably already heard about Fernblock, the extract that allows your skin to build greater resistance to sun rays. Heliocare is the brand behind that innovation and we can vouch for this gel as the best one around regarding oily skin. We're talking no pilling, no white cast, and great oil control. Additionally, the really high sun protection ensures that your skin is fully protected, whether you have pale skin, want to protect your skin from intense radiation, or just want the highest protection around.
---
La Roche-Posay Anthelios Anti-Imperfections Gel-Cream SPF50+
Best for Acne-Prone Skin
In a word, acne can be dreadful. We know it, we've been there and we totally feel your pain. This is why we've chosen to highlight not only sunscreens for oily skin, but also this one that does wonders for acne-prone skin. Due to the fact that it contains salicylic acid and niacinamide in the formula, this sunscreen actually improves your skin while you're wearing it. Don't be fooled by old wives' tales of just letting your skin on the sun to cure acne, as it will only thicken the skin. This means that the acne will still be there and in no time you'll also have dark spots to handle due to all the radiation.
---
SVR Sun Secure Fluide Invisible Finish Dry Touch Lotion SPF50+
Best for the Entire Family
If you're looking for that one sunscreen that fits all, this might just be the answer. Accordingly, the fluid texture spreads easily and is instantly absorbed by the skin. However, the biggest plus of this sunscreen is that it can be used by the entire family, including the little ones.
---
We hope we've helped you find the best sunscreens for oily skin here. Share with us your favorite sunscreens ever and, if you want to discover a few more options, just casually browse our selection of facial sunscreens.