Finding face sunscreens for dark skin that dry invisible, with no white cast, is hard. Firstly, because brands seem to find it hard to understand that "compatible with dark skin" doesn't mean "your face won't explode if you apply it". In fact, it means that you will not get any white cast and will not turn a greyish ghoul. Also, stating that the sunscreen has been tested on phototypes 1-4 isn't enough. People need sunscreen whether they're a phototype 1 or 6. Actually, Bob Marley died from melanoma at just 36 years old. We need sunscreens for all skin types and we need them now. The first step is to make them invisible on dark skin tones, as this will make it easier to wear sunscreen on a daily basis.
Sunscreens for dark skin that don't leave a white cast
We have gathered our favorite sunscreens for dark skin, the ones with an invisible finish that visually disappear from the skin as they dry down. Since "dark skin" is not only dark, we've gathered the best for each situation in hopes to help you find the best sunscreen for your skin. Although a lot of brands state that their sunscreen is apt for dark skin, we've only included those that we've actually seen working on Black skin.
In order to produce this post, given that this author does not face this issue personally, we've counted on the brands to provide us with videos of dark-skinned people applying the sunscreen. We've also consulted with a dark-skinned pharmacist to produce a proper list of recommendations.
Eucerin Sun Oil Control Gel-Cream Dry Touch SPF50+
Perfect for Oily Dark Skin
Sunscreens for oily skin tend to have the worst performance of all sunscreens for dark skin. If you have dark oily skin, you've probably experienced a white cast with several sunscreens. However, this one from Eucerin is known worldwide for its ability to dry out invisible and help keep the skin oil-free throughout the day.
---
Heliocare 360º Sport Transparent Stick SPF50+
Best Sunscreen Stick
Sunscreens sticks are perfect to take with you, as they simply fit in your pocket. The best thing about them? Nowadays there are invisible finish sticks that leave no trace of application. Long gone are the days of pasty-white sunscreens that surfers would apply on the nose. Say hello to the new stick generation of invisible protection on the go.
---
SVR Ampoule Protect SPF30
Ideal for Dry Skin
A combination of an invisible dry oil formula with some of the best sunscreen ingredients in the world? Sign us up! This ampoule is perfect for those with dry skin searching for a sunscreen that nourishes and protects. The best part? The fact that this is an oil means that there is no white trace at all. This is exactly what you want from sunscreens for dark skin with a tendency for dryness: nourishment and protection.
---
La Roche-Posay Hyalu B5 Aquagel SPF30
Best for Dehydrated Skin
The new launch from La Roche-Posay focuses on two things: a transparent formula and hydrating ingredients. The Hyalu B5 range targets both dehydrated skin and people that are looking for aging prevention. Thus, their sunscreen also does both. The formula is enriched with panthenol in order to repair the skin, while at the same time it hydrates and prevents wrinkles.
---
Bioderma Cicabio Soothing Repairing Cream SPF50+
Perfect Match for Dark Sensitive Skin
Whether you've had a tattoo done, or if you've overdone it with your exfoliating acids, if your skin is sensitive – you need skin repair. This nourishing sunscreen is perfectly white when it comes out of the bottle, but as soon as you spread it on the skin, it literally just disappears. The repairing ingredients ensure that any damaged skin will heal faster, with less tendency for hyperpigmentation.
---
ISDIN FotoUltra Age Repair Fusion Water SPF50 50ml
Sunscreen with Anti-aging Benefits
If just sunscreen just doesn't cut it anymore, this is the answer for you. The 5 Star Daily Protection provides a shield against not only the sun radiation, but also pollution. Besides that, the fusionwater technology makes it eye sting-free and ultra light. We recommend that you go for the non-tinted version if you have dark skin.
---
Sesderma Repaskin Lips Sunscreen SPF50
Perfect Match for Dark Lips
Even though face sunscreens are the most sought-for issue when it comes to sunscreens for dark skin, we often forget that lips sunscreen also needs to be compatible. It's very common to try a new lip sunscreen only to find out that your lips and surrounding area have now turned ashy-white. This sunscreen from Sesderma has a perfect invisible finish that grants you a fuss-free application.
---
Frezyderm Sunscreen Velvet Face SPF50+ 50ml
The Perfect Makeup Base
The Velvet Technology of this Frezyderm sunscreen provides an ultra-soft finish that makes the perfect makeup base. However, even if you're not into makeup, but do enjoy a velvety finish, this sunscreen might just be the answer for you. The "second skin" claim is no joke, you truly feel that you have this ultra luscious skin texture.
---
Australian Gold Botanical Tinted Face Mineral Lotion Dark SPF50
The Mineral Option for Dark Skin
If you're in the market for great mineral formulas, look no further. We understand that finding a great mineral sunscreen that does not get you all covered in white cast seems daunting. However, this one has been tested and approved by phototypes up to VI (the darkest skins). Not only that, but it's also a pleasure to apply, something that can be very hard to find in mineral formulas.
---
La Roche-Posay Anthelios UVMune 400 Invisible Fluid Fragrance-Free SPF50+
Radiant Skin Ally
Previously known as "Shaka Fluid", this sunscreen is a true wonder. The formula has been updated to include an innovative sunscreen filter that covers the long UVA rays. The radiant finish provides a healthy glow to the skin, while at the same time offering very high protection from the sun. In fact, this sunscreen has a PPD of 47, which is very hard to find. And here's a fun fact: the tinted version also works on darker skin tones, providing a youthful peachy glow according to experts.
---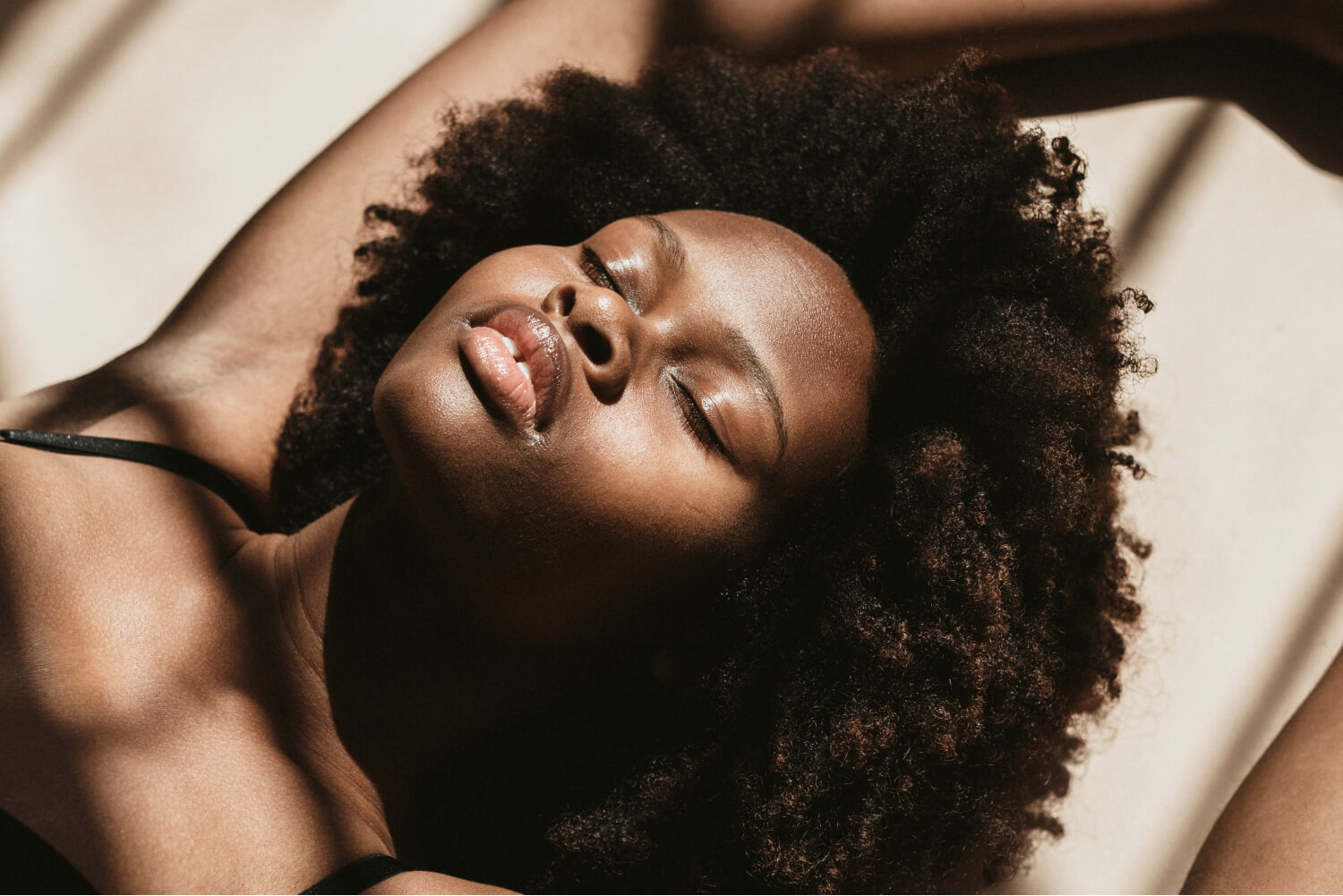 If you want to discover more face sunscreens for dark skin, just head to the shop and find out all the options we have to offer.