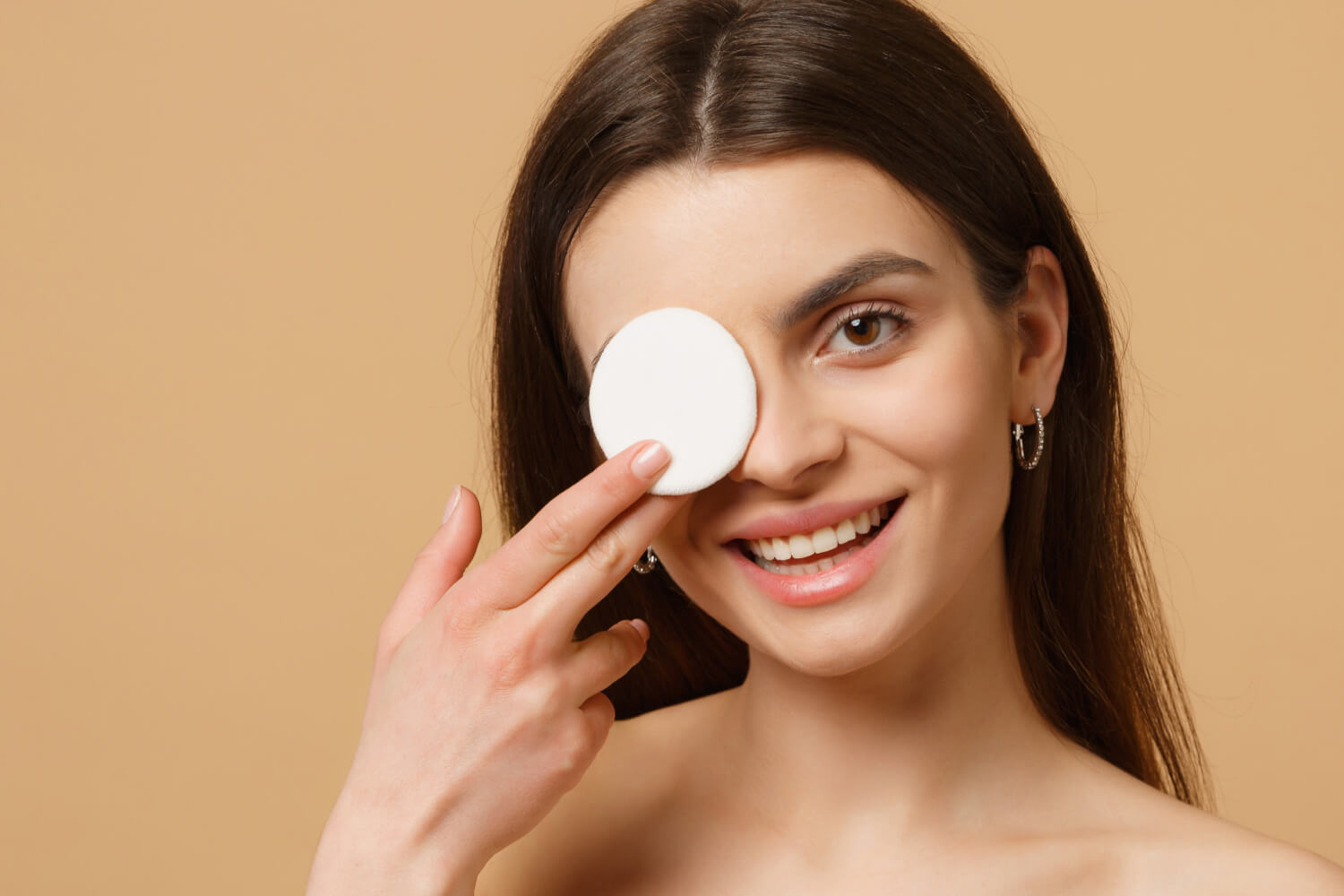 When removing the makeup at the end of the day, chances are that your energy levels are no longer on their pick. That's why we need something that is easy to use without compromising on its power of removing every trace of makeup, even that stubborn waterproof mascara that doesn't want to come off. For proper eye makeup removal, the ideal formula should be not only incredibly gentle to keep your eyes comfortable but also enjoyable to use. Choosing the right product, removing waterproof eye makeup can be just as fun as applying it! Having that in mind, we've studied all the different textures available out there. As a result, we have now a comprehensive guide on the best waterproof eye makeup remover!
These are the best eye makeup removers for waterproof mascara
You've had a great day with your killing eye makeup look, and now it's time to rinse it off. In order to do so, you'll need the perfect ally! There are plenty of contenders here, but you first need to establish your favorite way of melting your eye makeup. Would you rather use a cotton pad (or reusable makeup remover pads) for that? Then pick one of the bi-phasic removers! If, on the other hand, you'd rather work your makeup off with your bare hands, with a makeup remover that works not only for the eyes but also for the face, then a balm or oil would be it.
Now that we've made things easy, get to know the heroes that made it here:
Biphasic make-up removers
Even stubborn makeup has no chance but to leave once you bring Nivea Double Effect Eye Make-Up Remover to your eyes. This biphasic formula not only eliminates all traces of waterproof and long-lasting mascara and eye makeup but also cares for the lashes thanks to biotin. This vegan formula is suitable even for sensitive eyes and leaves no greasy residues behind!
Waterproof mascara removal is no longer an issue once you start using Vichy Pureté Thermale Waterproof Eye Make-Up Remover. While it works its way to magically get rid of waterproof mascara, it also leaves the skin around the eyes feeling soft, hydrated and fresh. Featuring arginine and taurine, this makeup remover even stimulates and protects the lashes for a beautiful look.
Even the most sensitive and irritated skin may now be the stage for waterproof eye makeup looks, without you worrying about the removal. Esthederm Osmoclean High-Tolerance Waterproof Make-up Remover is a biphasic makeup remover specially designed for sensitive eyes and lip contour, that removes all sorts of makeup with a silky and ultra-gentle texture.
---
Cleansing oils
There's no makeup that would live past using NUXE Very Rose Delicate Cleansing Oil. With 82% of natural origin ingredients, this cleansing oil removes not only eye makeup but also all the face makeup. As you use it, you'll see prompt makeup melting all the while experiencing a unique sensorial experience with a soft and delicate rose scent. The texture provides comfort like no other and is suitable for all skin types.
One of the easiest shortcuts for removing waterproof mascara is with our fragrant Clarins Total Cleansing Oil. This makeup remover features organic alpine plant extracts, organic sunflower oil and moringa to remove all the waterproof makeup along with impurities while allowing an ultra-gentle cleansing. Before using it, don't forget to prepare for the best waterproof eye makeup remover experience!
Still in the chapter of cleansing oils, we have the amazing Erborian Centella Cleansing Oil. This product is ultra-lightweight, working to maintain skin hydration while removing your waterproof mascara in the blink of an eye! Ingredients such as Centella Asiatica and sweet almond oil allow for a smooth application that relentlessly removes your makeup from the face and eyes at the same time.
---
Cleansing balms
Balms are the compact cousins of cleansing oils. They feel just as rich and nourishing on the skin, and the ability of these three to remove waterproof eye makeup is just as remarkable. Evolve Gentle Cleansing Melt greets your skin with a luxurious texture and a vegan formula, made with 100% ingredients of natural origin, with 98% being of organic origin. Use it to remove your makeup and get a newfound glow as a reward!
Leave no waterproof mascara behind with the unique Clinique Take The Day Off Cleansing Balm. Even though this iconic cleanser needs no introductions, here we are to tell you all about it. With a silky balm texture, it starts by melting into a luscious oil that disintegrates all sorts of makeup, even your waterproof mascara and eyeshadow. After each use, the skin feels incredibly supple and comfortable, with no traces of your day left behind.
Luxurious and all-natural is our beloved Pestle & Mortar Erase Balm Cleanser. This formula is in to kick your waterproof mascara out without having the gentle skin around the eyes paying for it. You'll only need a small amount of product to melt your hardworking waterproof mascara! With grapeseed and sunflower seed oil, this formula cleanses, balances and nourishes the skin at the same time.
---
Now that you know which is the best waterproof eye makeup remover, it's time to find the best mascara! We know a thing or two about it, let us help.