Black Friday is just around the corner (November 24th!), and we've already finished our shopping lists here at the Care to Beauty office. All that's left to do now is wait for the big day! If you've yet to put together your Black Friday wishlist, keep reading: you will find plenty of shopping inspiration below!
Black Friday Wishlist: Care to Beauty Team Edition!
From retinol serums and perfecting BB creams to tried-and-tested lipsticks and iconic sunscreens, our team is looking to invest in all sorts of intriguing skincare and beauty products this Black Friday.
Sesderma Retises Nano 0.25% Gel Facial Photoaging
The well-rounded retinol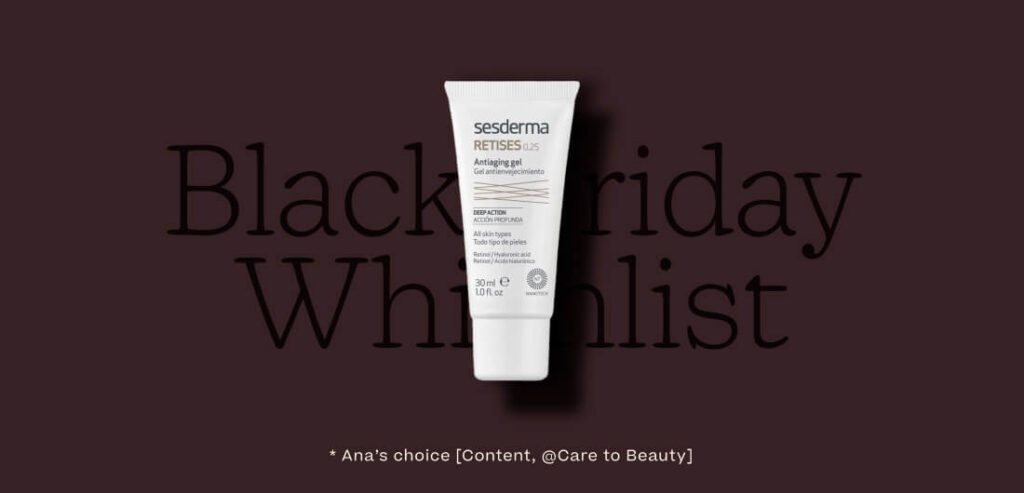 As a pharmacy technician who's also Head of Content here at Care to Beauty, Ana has tried everything the skincare world has to offer. Because of this, you know her product choices are always bound to be good. This year, Ana's Black Friday wishlist features the Sesderma Retises Nano 0.25% Gel Facial Photoaging. Here's what she had to say: "if you were singing along to Spice Girls music in your bedroom at 10 years old, like I was, it's time to start thinking about retinol. This retinol is strong without being overly drying and is super compatible with my combination skin. A must-have."
Indeed, we all know retinol is the star ingredient against signs of aging, but it's not only effective against wrinkles; if you have signs of photoaging, such as dark spots, and rough and uneven skin texture, retinol can be a perfect fit for you.
---
Vichy Capital Soleil UV-Age Daily Water Fluid SPF50+
The perfect daily sunscreen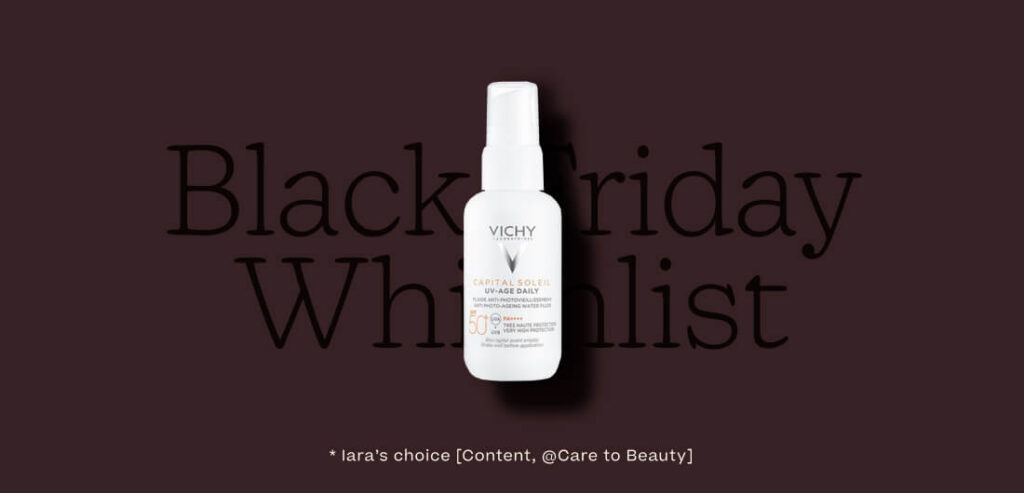 Iara is a pharmacist and one of the people providing cosmetic advice in our Care to Beauty team; her choices have been impeccable from day one! For her Black Friday wishlist, Iara has chosen the Vichy Capital Soleil UV-Age Daily Water Fluid SPF50+, a super fluid sunscreen perfect for everyday use. Indicated for the prevention of photoaging, this sunscreen protects the skin from UVB and UVA radiation with SPF50+ and PPD 46.
The formula also contains niacinamide, which soothes the skin and helps even out the skin tone, and a complex of peptides and probiotic fractions, which help to reduce signs of aging. If you're looking for a daily sunscreen with plenty of skincare benefits, Iara's choice might just be it!
---
Maybelline Superstay Matte Ink Liquid Lipstick 20 Pioneer
The everything-proof liquid lipstick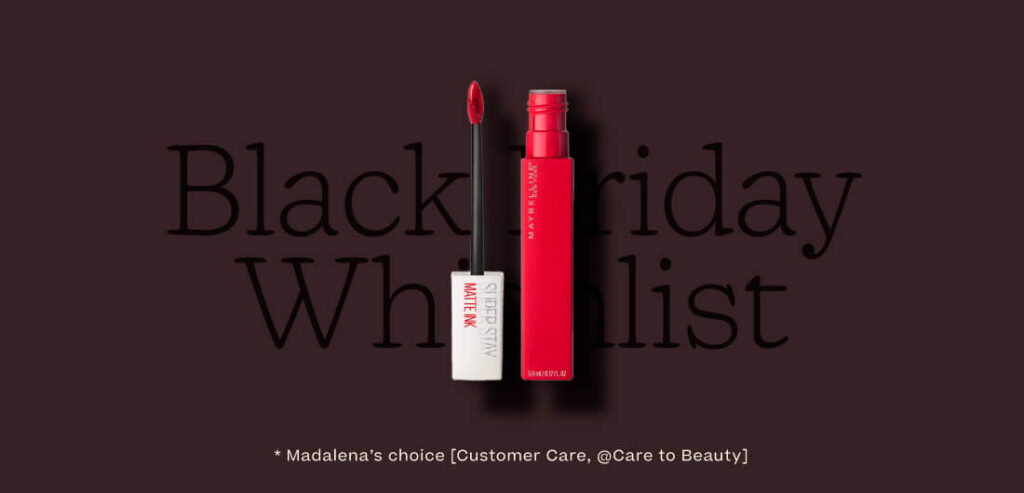 Madalena is never seen around the office without her impeccable lipstick; of course the product she's chosen for her Black Friday wish list reflects that perfectly! The Maybelline Superstay Matte Ink Liquid Lipstick is a liquid lipstick with an intense matte finish. It lasts up to 16 hours on the lips—that's twice as long as the average work day!
You've got plenty of shades to choose from, from reds to pinks to browns, but Madalena's choice is arguably the most classic. She's a fan of shade 20 Pioneer, a true red that will suit many skin tones.
---
Lierac Homme Energizing Moisturizing Gel
The revitalizing moisturizer for men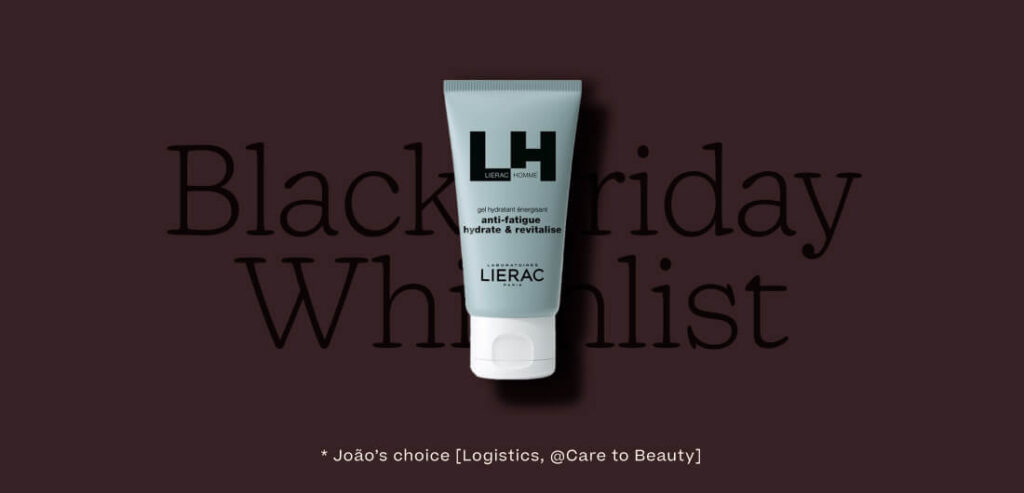 As a long time member of the Care to Beauty team, João has learned how to use skincare to his advantage. This year, he's got his sights on the Lierac Homme Energizing Moisturizing Gel, a daily moisturizer specifically tailored to the needs of men.
As João himself said, "to combat the tiredness and exhaustion that the daily routine causes, this cream is fantastic at bringing a feeling of revitalization to the skin." The energizing formula features 96% ingredients of natural origin, including antioxidant-rich kumquat fruit extract. For skin that feels a little tired, this is a great option!
---
Missha M Perfect Cover BB Cream SPF42/PA+++ 21 Light Beige
The iconic BB cream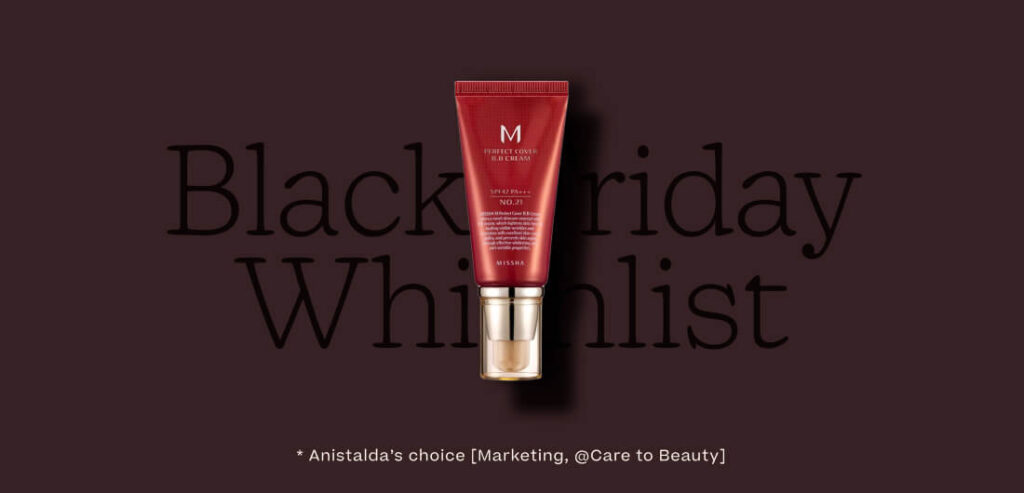 BB creams have replaced regular foundations for many of us–and Anistalda is no exception! This Black Friday, she'll add a few more tubes of the popular Missha M Perfect Cover BB Cream SPF42/PA+++ to her makeup stash.
This Missha BB cream is a staple for good reason–the formula is packed with plumping hyaluronic acid, skin-restoring ceramides, and calming chamomile extract. It all offers extremely high UVB and UVA protection, all in a smooth, lightweight formula that provides high coverage with a natural, radiant finish. All in all, this is a true beauty multitasker!
---
Schwarzkopf OSiS+ Flatliner Heat Protection Spray
The perfect companion for your flat iron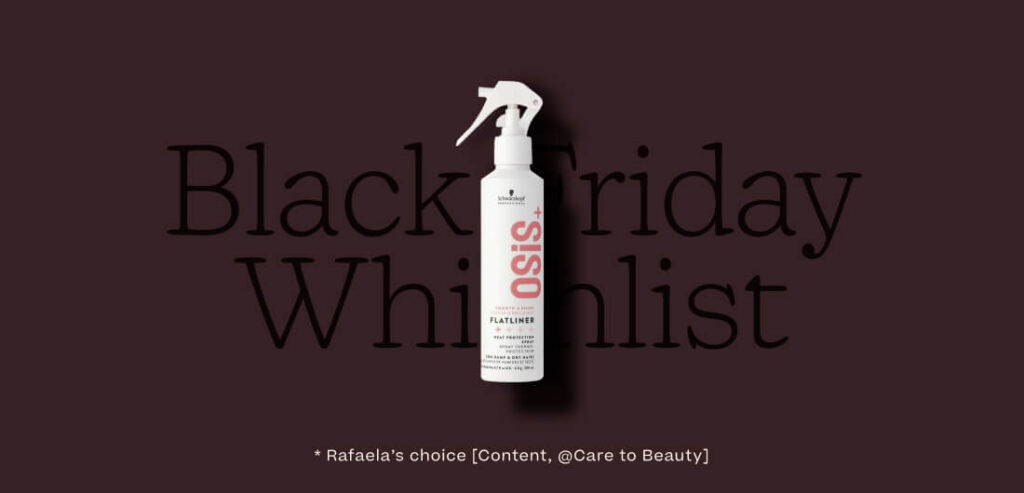 The Schwarzkopf OSiS+ styling range has recently undergone a bit of a face-lift, but the products haven't lost their iconic status. Rafaela–the author of this post, hi!–remains a fan of the OSiS+ Flatliner, an extremely effective heat protecting spray. Will she buy multiples? You bet!
This lightweight spray-on formula provides heat protection up to 230º Celsius, as well as long-lasting protection against humidity and frizz. The formula has been specifically designed for flat iron use, and it works on both dry and damp hair. We wouldn't recommend you use it on damp hair, but say you're in a rush and you really really have to–this Flatliner has got you covered.
---
Eucerin Anti-Pigment Dual Serum
The tried-and-tested serum for hyperpigmentation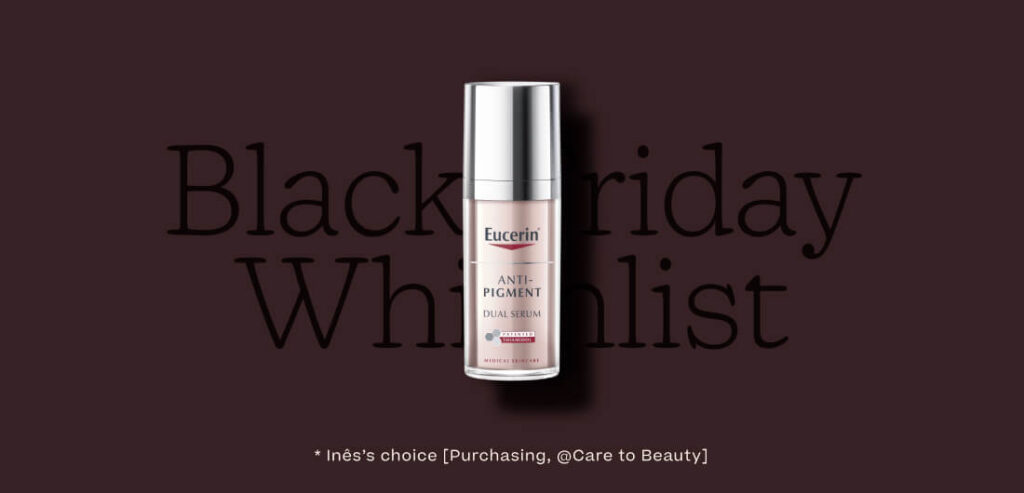 If you're a member of the Care to Beauty community, you know this product pretty well. Still, we'll let Inês explain why she's chosen it as her skincare staple of the year: "in recent years, I've had some dark spots appear on my face. In the summer, with sun exposure, they tend to get even darker. This serum from Eucerin helps me reduce their appearance!" Inês is also a fan of the texture ("very pleasant and comfortable") and the gentle formulation, which can be used year-round even on her combination and sensitive skin.
The key ingredient here is Thiamidol, a patented ingredient by Eucerin that reduces melanin production at the root. If you have melasma or post-inflammatory hyperpigmentation (PIH), this serum might just be a game-changer for you!
---
Beauty of Joseon Relief Sun Rice + Probiotics SPF50+
The dewiest Korean sunscreen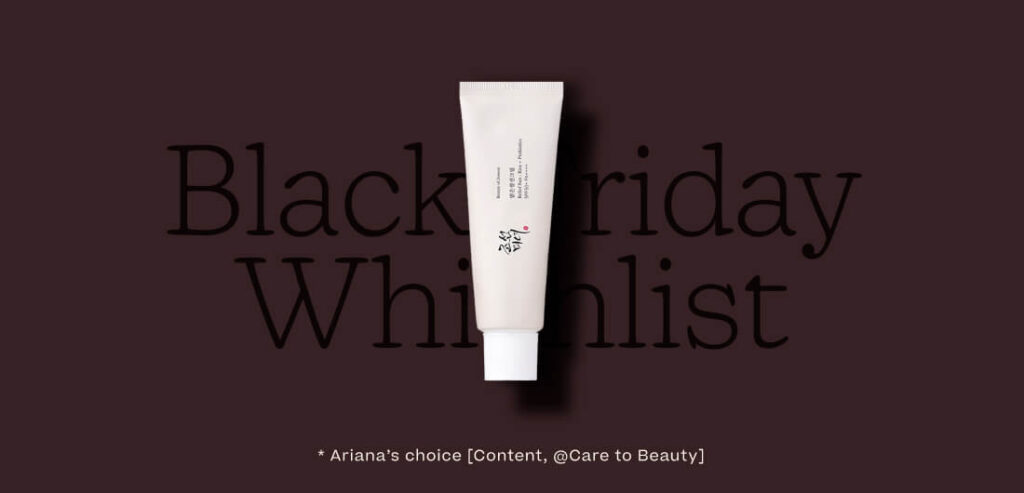 Ariana's got wonderful skin and wonderful taste in skincare products, so you know her choice is going to be good: it's the iconic Beauty of Joseon Relief Sun Rice + Probiotics SPF50+! If you want to venture into the world of Korean sunscreens, this is a fantastic option: it's got a silky lightweight texture that absorbs quickly into the skin, and it creates a wonderfully radiant finish.
Deep inside, the formula is also pretty interesting: it combines 30% rice extract, grain probiotics, and niacinamide, all goodie ingredients that work well even with sensitive skin. Indeed, this sunscreen is ideal for dry and sensitive skin types, but it can be used by anyone who appreciates a dewy finish. And–this is important if you have darker skin–it doesn't create a white cast.
---
Now that you've seen what's on our Black Friday wishlists, it's time to start working on yours! Log into your Care to Beauty account and start putting together your beauty and skincare wishlist ahead of time. You won't want to miss out on any Black Friday deals!