The Care to Beauty offices are pretty festive all year round, but even more so this week. Why, you ask? Well, because it's our 4th birthday! On our side, we'll be marking the occasion doing what we do best: curating and recommending the best beauty deals for your needs and making sure they reach you right on time, just as promised.
If you've been with us from the beginning, this is also your party; if you haven't, don't worry, we have some special discounts for you too!
But first, will you join us on a little walk down memory lane?
Our story
Care to Beauty was born in 2015 in a teeny tiny office, smaller than the size of our current conference room! At the time, our team was composed of 4 people who shipped around 10 orders a day. We had no idea of what was still to come!
A year later, we moved into a larger office, where our team began to truly expand. By 2017, we reached the double digits and moved into a third, even larger office.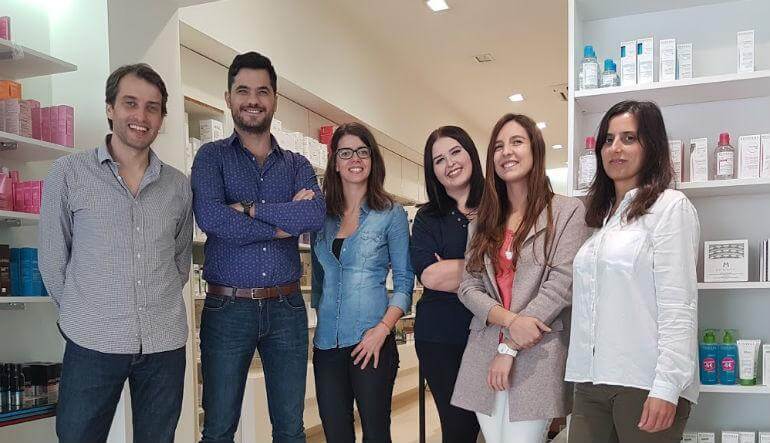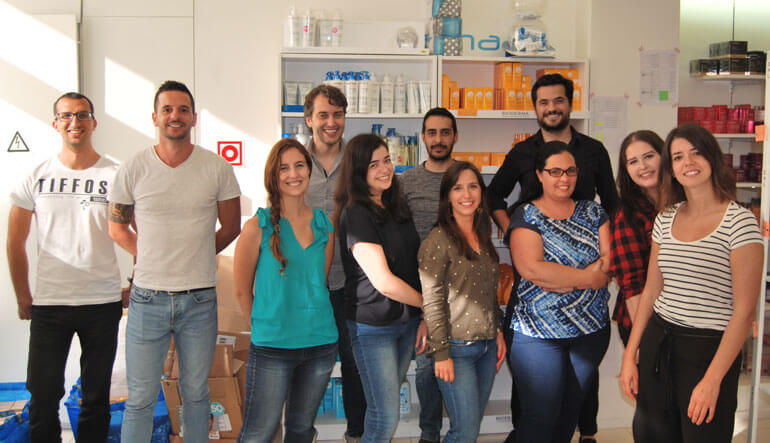 We didn't just expand physically, of course: as our offices grew, so did our catalog and our reach. Today, we stock over 5.000 products from a hundred-something brands. Looking for household names like Avène and Vichy? We got 'em. Do you like your skincare with a hefty scientific background? Sesderma and SkinCeuticals might be up your alley. Are you all about the up-and-coming brands? Allow us to suggest Pestle & Mortar, or maybe YOUTH LAB. Do you value natural ingredients above all else? We've recently fallen head over heels for APIVITA and Dr. Hauschka, and we're sure you will too.
We're all about getting you the beauty deals you want, when you want them. Did you know we ship to more than 150 countries worldwide? You could say that, one way or another, we're gonna find you… and get your products to you, no matter what.
Our team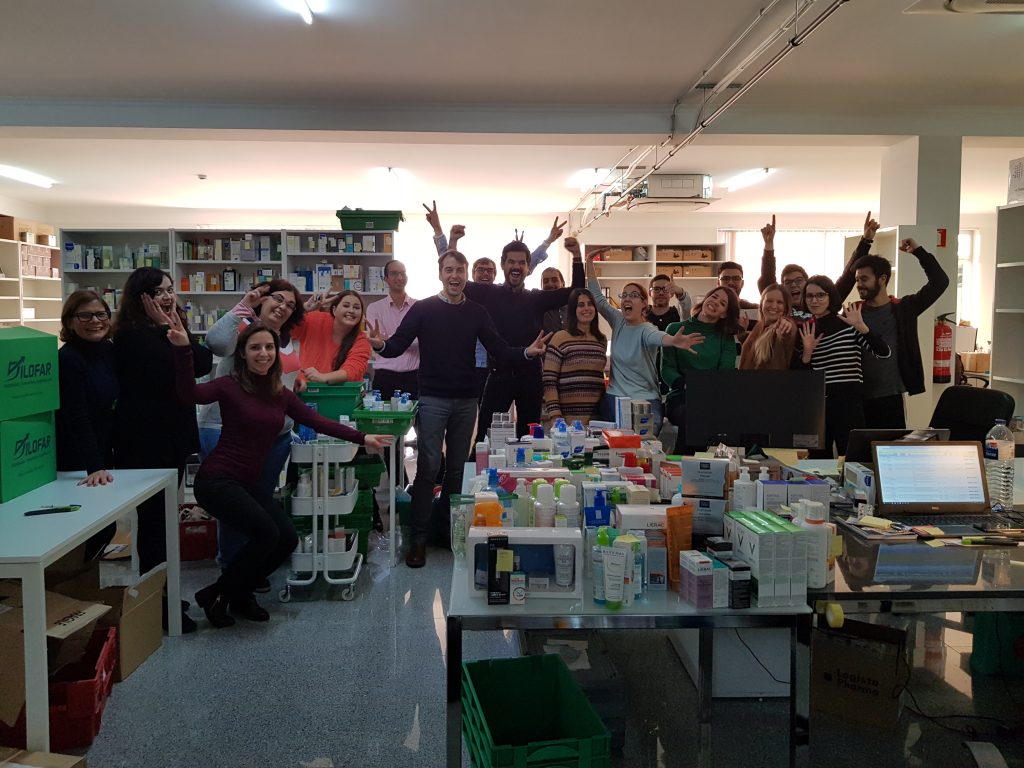 If you're been reading this blog for a while (or our exclusive newsletter), you know we work tirelessly to keep you in the loop of what's what in the beauty world. Our dedicated team of pharmacists and skincare experts keeps a busy schedule, always on the move between brand training courses and product launch events. If there's a new skincare trend on the horizon, you can trust we're talking about it–and figuring out how to bring it to our online shop.
Of course, there's more to beauty than talking the talk: sometimes, we've got to walk the walk. With so many products out there, we know it's hard to assemble a skincare routine with any kind of certainty. That's why we're always happy to put trends to the test (we tried multimasking and loved it), and even happier to share our favorite beauty products with each other–and with you, our brilliant readers.
And should you have any doubts, we've got your back. Send us your questions through our contact page, and we'll be sure to get back to you with advice, products recommendations, or a little admonition to "please be a little gentler on your skin. Trust us. We know you want to look as good as you feel, because we do too!
Our beauty deals–just for you!
2019 was a fantastic year for Care to Beauty–but the best is yet to come. With Black Friday and the holidays just around the corner, we're more excited than ever to buckle down and make this the best year ever.
In the meantime, it's our party, and we'll give you birthday discounts if we want to! So, for this week only, you can enjoy 10% off on the entire site, plus an extra 20% off if you create an account!