Many of us, here at Care to Beauty, grew up learning skincare tips from our mothers and grandmothers. These incredible women were never out of their element: they knew how to treat a bad pimple, or how to restore a beautiful glow to our skin during a rough winter. Their secrets were all-natural, collected directly from their gardens and flower patches, but they worked a treat. Mathilde Thomas, the founder of French brand Caudalie, is one of the many wise women whose beauty secrets we'd love to learn.
The birth of Caudalie
Mathilde Thomas co-founded Caudalie with her husband Bertrand in the 1990s, after a chance meeting with Professor Vercauteren, the laboratory director of the Pharmacy University of Bordeaux. Vercauteren, who had visited the beautiful estate belonging to Mathilde's parents during the grape harvest season, told Mathilde that grape seeds, which are generally considered useless, were extremely rich in polyphenols, the most powerful antioxidants in the plant world!
An entrepreneurial Frenchwoman who'd grown up in the quiet beauty of the vineyards, Mathilde immediately realized grape-based products could revolutionize skincare. There was promising evidence everywhere she looked: there was an ancient tradition, for example, of young girls applying grapevine sap to their face and hands to reduce dark spots and brighten their complexion! Mathilde used this ancestral secret to formulate the Caudalie Vinoperfect range, a bestselling collection of products that fade hyperpigmentation and restore the skin's natural radiance.
Today, Caudalie is present in the best pharmacies and beauty stores the world over, but the brand's mission hasn't changed: it still hopes to harness as much of the power of nature as possible, caring for your skin without having to resort to harmful chemicals. Caudalie continues to select only the best ingredients for its formulas, so that even the act of applying a face cream can feel like a pleasurable moment. Talk about a quintessentially French attitude!
Iconic products, fit for a Queen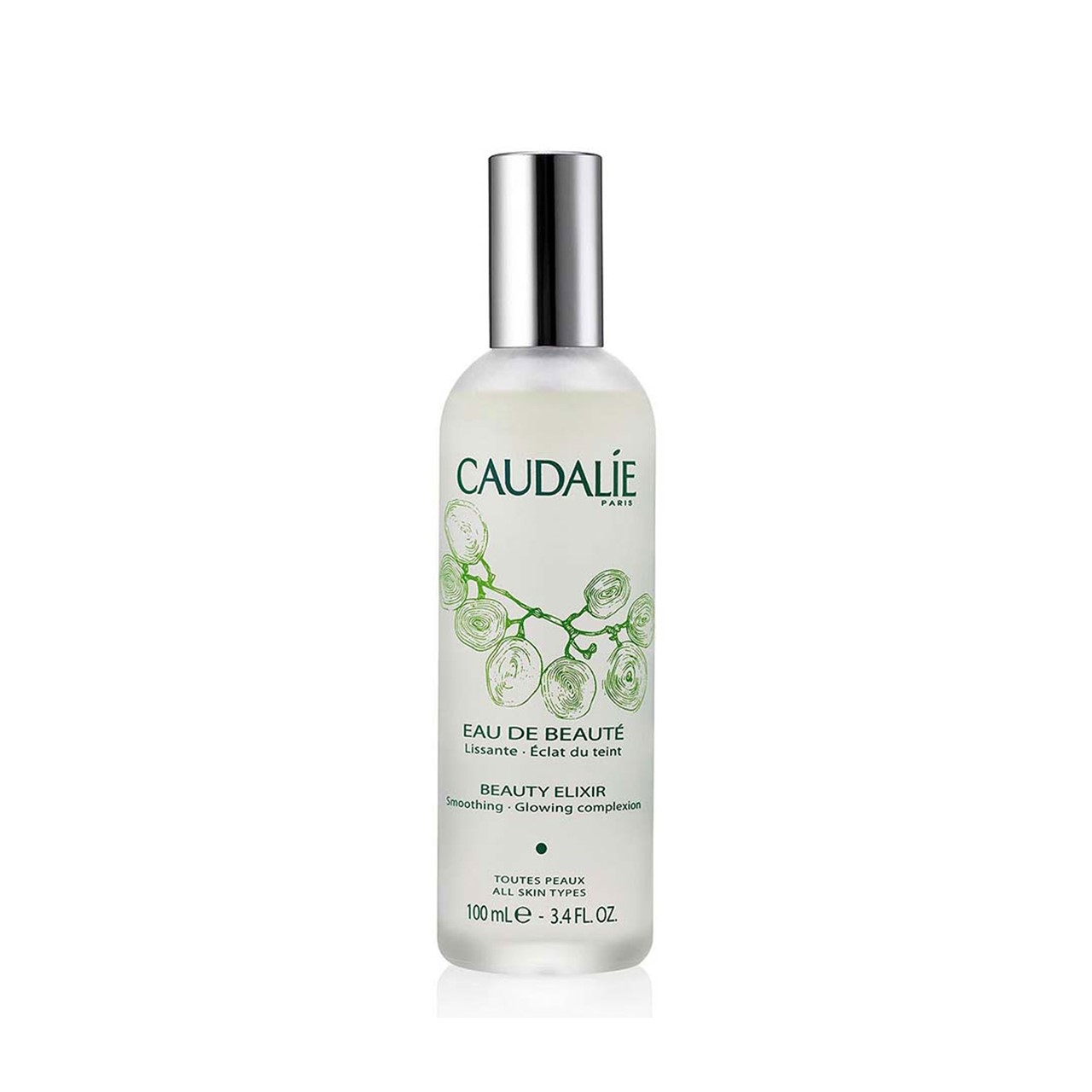 Caudalie's first iconic product was the Caudalie Beauty Elixir, created in 1997. Inspired by the Queen of Hungary's elixir of youth, this 100% natural facial mist quickly became a cult classic, loved by celebrities, make-up artists and beauty connoisseurs all over the world. Celebrities such as Victoria Beckham, Rosie Huntington-Whiteley, and Alexa Chung have all shown their appreciation for this formula, which is said to refresh the skin, minimize the pores, and fix the make-up.
No matter where you're from, Mathilde Thomas believes you can apply her French beauty secrets to your skincare routine: which is why Caudalie offers a vast collection of all-natural, all-vegan skincare products that will make you look as good as you feel. Enjoy the brand's premium anti-aging range, Premier Cru, which ensures maximum efficacy without sacrificing glamour; or discover the innovative Vinopure line, which fights excess oil, blemishes, enlarged pores, and irregular texture on adult skin.
Discover the full range of Caudalie products on our website, and don't hesitate to share your favorites!