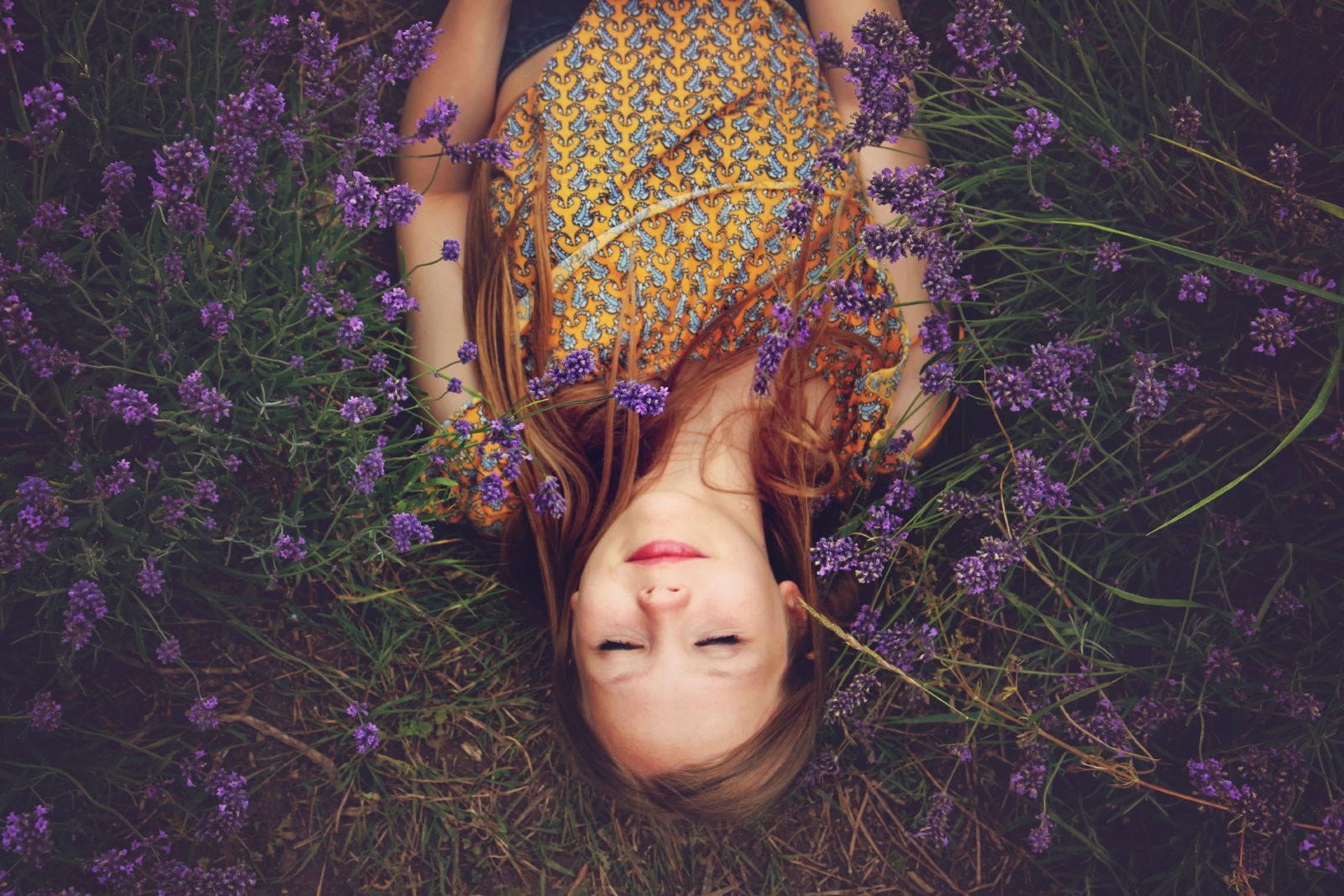 Over the month of March, we at Care to Beauty tried our best to transform our office into a kinder, more eco-friendly place. Environmental concerns are growing more and more pressing each day, so we want to reduce our impact as much as possible. At the same time, we challenged the brands we work with to do the same, and to share their efforts with us.
If you wonder whether your favorite brands are working towards sustainability and environmental responsibility, wonder no more: all the information you need is in this handy post. Simply click the links below to start reading!
---
What can eco-friendly beauty brands do for the environment?
---
Natural Ingredients
At Care to Beauty, we take pride in providing you with beauty products that suit your skin as well as your lifestyle and beliefs: this is why we carry a selection of natural skincare and hair care brands, all of which favor botanical formulations. Get to know our eco-friendly beauty brands that use the most natural ingredients:
A-Derma
A-Derma, a brand that focuses on the properties of the special oat Avena Rhealba®, cultivates its key ingredient in the south of France. This Terre d'Avoine, which is known worldwide for its kind approach to agriculture, is 100% biologically cultivated, with no fertilizers, chemical pesticides, or GMOs. This idyllic location is also home to over 30 species of birds, as well as butterflies and bees, not to mention a variety of rare botanical species that are only ever found in spots of ecoagriculture.
Caudalie
Caudalie favors effective ingredients of natural origin that respect both the environment and your skin. These include vine and grape extracts found in French vineyards, vegetable oils, waxes and butters, essential oils, floral and botanical waters, and plant and fruit extracts with various cosmetic properties. Caudalie tries to get as close as possible to 100% natural formulas without sacrificing effectiveness and sensoriality; for this reason, this eco-friendly beauty brand allows the use of certain high quality synthetic ingredients, such as biotechnological molecules known for their anti-aging effectiveness, or certain sunscreens that ensure better sun protection.
Jowaé
Jowaé, a French-Korean skincare brand, creates products with 0% parabens, mineral oils, and silicone. Each formula contains up to 99% natural ingredients, including the brand's key actives, antioxidant Lumiphenols from the succulent-type plant Sempervivum Tectorum. Jowaé products are nearly all vegan, with the exception of a handful of formulas that contain apiculture products.
Klorane
Hair care brand Klorane has been, since 1965, creating botanical and eco-friendly beauty products that follow a simple concept: one concern, one plant, one benefit. Klorane controls all stages of the manufacturing of its products to ensure quality and tolerance remain consistent from batch to batch. This eco-friendly beauty brand also aims to protect biodiversity with a policy of sustainable development of 212 plants and 410 plant extracts.
Mustela
Because Mustela supports healthy skin from birth on, it gives priority to ingredients of natural origin, with an average of 95% natural ingredients in its products for babies and children, and 98% in its products for diaper change and very sensitive skin. This brand also strives to use sustainable and ethical ingredients.
NUXE
NUXE is an eco-friendly beauty brand that selects the best of nature to design products that are safe, effective, and pleasurable to use. The brand favors the extraction and use of natural ingredients through sustainable processes which are respectful not only of the environment, but of the communities who cultivate and harvest these products. NUXE uses little to no synthetic ingredients, such as parabens, mineral oils, and synthetic dyes, and no products of animal origin (excluding apiculture products).
Phyto
A pioneering brand in the field of natural hair care, Phyto develops its formulas from a range of over 500 botanical ingredients, all of which are expertly selected with a rigorous and high-performance methodology. Phyto products are 95% natural, on average, with select products like Phytotherathrie Polléine Stimulating & Rebalancing Concentrate being 100% natural. Eco-friendly beauty products from this brand also avoid the use of chemical substances like parabens, silicones, mineral oils, and synthetic alcohols.
René Furterer
René Furterer applies a fair trade approach to its botanical ingredients, through the creation of sustainable and transparent supply chains. The brand has made genuine investments in Moroccan cooperatives that produce argan oil; undertaken the cultivation of moringa in Madagascar; worked to source ethical shea butter from a small company from Burkina Faso; and established a fair trade supply chain for pfaffia roots in Brazil.
Vichy Dercos Nutrients
As a haircare range from Vichy that uses natural, nutrient-rich ingredients to strengthen all hair types against daily aggressions, Vichy Dercos Nutrients takes the sourcing of its ingredients extremely seriously. The brand carefully tracks every aspect of the buying process to make sure the International Convention on Biological Diversity is respected.
---
Low-Waste, Recycled (& Recyclable!) Packaging
Over the past few years, many eco-friendly beauty brands have taken concrete steps to cut down on packaging waste. We couldn't possibly show you every example, but here are some of our favorites:
A-Derma uses environmentally friendly packaging made from 100% sustainable cardboard and 100% vegetable ink. Every package is free of PVC as well as phthalates. Moreover, the A-Derma brand no longer includes leaflets with the vast majority of its products; instead, the instructions of use are on the inside of the cardboard boxes;
Avène is using fewer and fewer resources to produce its bottles. The brand has reduced the weight of its 200ml bottles by 5g and 125ml bottles by 3g;
Caudalie uses FSC paper and wood for its packaging, wooden caps and brochures. The brand's packaging tubes are made from recycled or biosourced plastic, and all the ink used in the boxes is from vegetable origin. The brand also invites you to send empty containers back to their shops, so that Terracycle, the brand's recycling partner, will dispose of them;
Ducray uses FSC-certified paper on all secondary packaging and leaflets included with the Extra-Doux Shampoo line, which also comes in a recyclable plastic bottle. Ducray is also producing 35% lighter packaging tubes to save on resources;
Eucerin gives preference to FSC-certified or recycled paper for its packaging;
JOWAÉ, a French-Korean brand famous for its +90% natural formulas, doesn't include leaflets with its products. The instructions of use are on the inside of (recyclable) paper boxes;
Martiderm uses FSC paper boxes, which means the paper comes from environmentally responsible sources. The brand also produces plastic caps that generate 20% less plastic waste, with a goal to reach 40% in the near future;
Mustela makes every single one of its bottles and boxes recyclable. 100%  of the cardboard comes from sustainable forests, and the inks used on the packaging are 100% vegetable. Moreover, the brand has made efforts to reduce the amount of material (both cardboard and plastic) that goes into making its packaging, resulting in a reduction of 120 tons of plastic and 65 tons of cardboard since 2010;
NUXE uses recycled materials and environmentally-friendly packaging to reduce its impact on the environment. The most recent example of this is the brand's 50ml jar, which is fully recyclable and 81.5% lighter than the previous version;
Phyto shampoos used to be packaged in aluminium bottles in a paper box, but the brand has recently made the change to a single bottle, effectively cutting down on packaging waste;
Sesderma is committed with ECOEMBES, a Spanish organization that promotes sustainability and environmental awareness, to ensure that its packaging is dutifully recycled;
Vichy Dercos Nutrients shampoos are sold in bottles and tubes made from 100% and 50% recycled materials, respectively.
This is all very impressive, but don't forget: it's in your hands to make sure that these eco-friendly bottles and tubes stay eco-friendly to the very end of their lifespans. In order to do so, always follow the recycling instruction on the packaging; if you're not sure how to dispose of a particular item, contact your local authorities!
---
Ocean-Safe Sunscreen
Did you know that, every year, around 14 thousand tons of sunscreen end up in our oceans? Studies have found that chemicals commonly found in sunscreens, such as oxybenzone and octinoxate, may have a harmful effect on developing coral. In 2018, Palau became the first country in the world to announce a ban on sunscreen containing specific ingredients, while Hawaii became the first US state to follow suit. Mexico has banned non-biodegradable sunscreen in nature reserves.
At Care to Beauty, we stock a few brands that are striving to reduce the environmental impact of sunscreen. Get to know them better below!
A-Derma
The A-Derma brand uses minimal formulas with just 4 solar filters. These sunscreens minimize the impact on marine habitats, which means they are biodegradable and difficult to assimilate by marine organisms.
Avène
Avène, a French brand, partenered with PUR PROJET in a program to promote coral regeneration in Indonesia, the "Skin Protect, Ocean Respect" initiative. Since committing to the dual challenge of offering optimal UVB-UVA protection while minimizing environmental impact, Avéne has reformulated its sunscreens to consist of minimal, 4-filter formulas. Likewise, Avène has removed all water-soluble sun filters from its products, since these are more easily assimilated by marine wildlife. The biodegradability of all sunscreen formulas is also being improved (partly through the elimination of silicone), to ensure that, should the products seep into the ocean, they will disintegrate easily without damaging the ecosystem.
Caudalie
Eco-friendly beauty brand Caudalie is just about to launch a new line of sunscreen that protects your skin while preserving corals and other marine life.
ISDIN
ISDIN, a Spanish brand, proudly announces offering "SEA FRIENDLY" formulas, a commitment that translates in minimizing sunscreen's impact on the sea, thanks to biodegradable formulas featuring mostly inorganic ingredients. The brand has reformulated its sunscreens to make them water-resistant, which ensures maximum protection and keeps the product from slipping off the skin and into the ocean. Knowing the importance of algae in marine ecosystems, ISDIN created formulas that protect your skin fiercely without harming microalgae. Finally, the packaging has been redesigned to be 100% recyclable and use less material and fewer resources while a portion of the profit goes for supporting actions like cleaning beaches (with organizations such as Ambiente Europeo). Don't forget to pop the empty bottles into the recycling bin once you're done sunbathing!
---
Biodegradable Formulas
Think about it: what happens to your face cleanser after you rinse it off? How about your hair care products? Most likely, they all end up in the ocean via wastewater. Aware of this, more and more eco-friendly beauty brands have been focusing on creating biodegradable rinse-off formulas that minimize the impact on marine environments:
---
Sustainable Headquarters & Procedures
In an age where environmental concerns are discussed on a daily basis, more and more eco-friendly beauty brands are choosing to reduce their environmental footprint through a variety of strategies:
The Pierre Fabre group (which includes A-Derma, Avène, Ducray, Elancyl, Galénic, Klorane, and René Furterer) uses biomass heaters to produce 60% of all necessary energy through the incineration of plant residue. Furthermore, upon realizing that travel and transportation of goods made up a large portion of its carbon footprint, the group began combining deliveries in order to make fewer trips, which represented a savings of more than 10.000 miles of travel. Likewise, the group has created a car-pooling site for employees in France and routinely encourages staff to travel in larger groups, thus saving on fuel;
The US branch of French beauty group L'Oréal was the top performing global company on sustainability in 2017. All L'Oréal production sites use 100% renewable electricity. The L'Oréal group includes brands such as CeraVe, La Roche-Posay, SkinCeuticals, and Vichy. You can learn more about Sharing Beauty With All, L'Oréal's sustainability commitment, on the group's website;
Eucerin has been, since 2016, progressively switching over its production sites across Germany to renewable energy. The brand has also been exploring various forms of "green" mobility for its staff, such as car-free days, car-sharing, and the use of electrical vehicles and bicycles whenever possible;
Martiderm uses 47% clean energy in its headquarters, with the goal to reach 100% in the near future. The brand has declared 2019 to be "the year of sustainability", which is bound to reinforce the brand's commitment to environmental responsibility;
Mustela has been using 100% renewable energy in its manufacturing site since January 2018.
---
Partnerships with Environmental Preservation Projects
Eco-friendly beauty brands can only do so much to protect the planet on their own. For this reason, many are partnering with international environmental preservation projects, allowing them to extend their influence and impact across nations. Find some of our favorite projects below:
A-Derma has partnered with the Ligue pour la Protection des Oiseaux ("French League for the Protection of Birds") to protect and preserve wildlife in the organic farmlands used by the brand;
In 2016, Avène partnered with PUR Projet to launch PUR Coral, a project to preserve and regenerate marine ecosystems in Indonesia. 27% of coral reefs have been lost over the last 30 years, and it's likely that 60% of the surviving ones will be destroyed over the next 60 years. For this reason, Avène is not only developing more sustainable sunscreen products, as we've seen, but also supporting initiatives to create and restore coral reefs, develop sustainable coral culture, and involve local populations in the cause;
Caudalie is part of the "1% for the Planet" movement, which means it donates 1% of its global sales to NPOs that work to protect the environment. By 2020, 6 million trees will have been planted around the world with this contribution.;
The Pierre Fabre group, through the Klorane Botanical Foundation, supports a myriad of conservation, plantation, exploration, and education initiatives around the world. The most impressive of these is the Great Green Wall project, an African-led movement with the epic ambition to grow an 8,000km strip of forest across the entire width of the continent, to halt desertification. Once complete, the Great Green Wall will be the largest living structure on the planet, 3 times the size of the Great Barrier Reef;
NUXE and the Louvre Museum have joined forces to support and protect a very special animal: the bee. Bees play a central role in plants' reproductive cycles, so their disappearance would have dramatic consequences for the environment. For this reason, NUXE and the Louvre are creating a floral meadow for pollen-gathering bees in the heart of Paris.
---
What about you? What changes could you make to create a more sustainable lifestyle, now that you've seen how eco-friendly beauty brands do it?