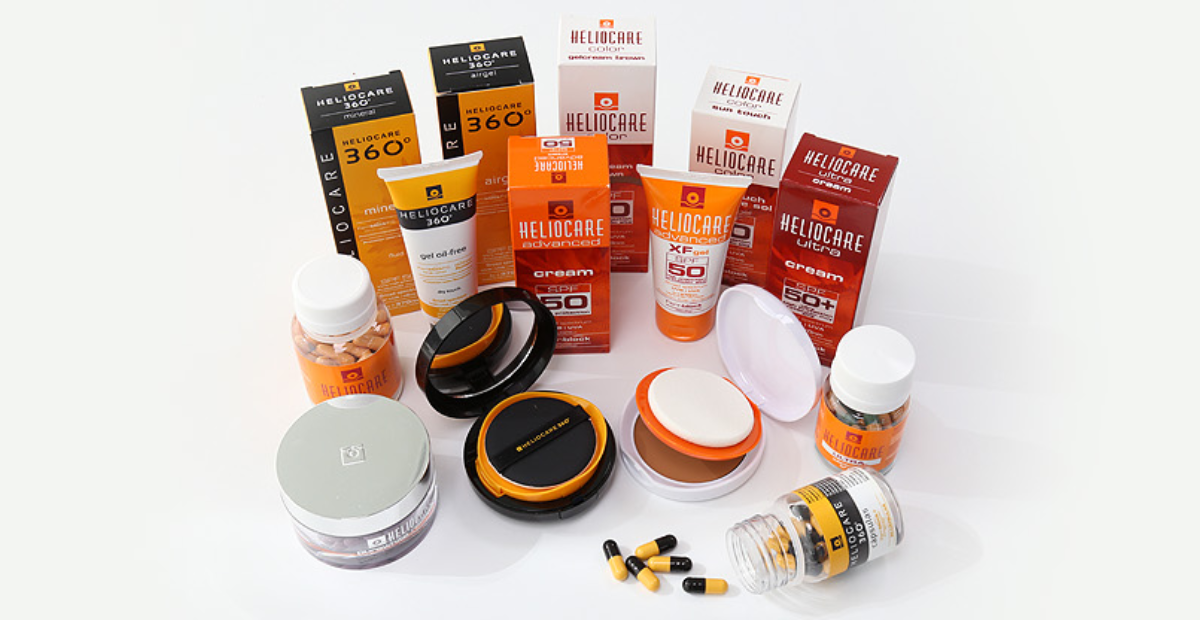 If you're as obsessed with sunscreen as we are, you've probably heard about Heliocare. This leading sunscreen brand is created by Cantabria Labs, a leading brand in dermatological prescription in Europe. It offers a wide range of oral and topical photoprotection products with scientifically proven efficacy. Its formulas combine state-of-the-art filters and active ingredients with the exclusive Fernblock® technology–the brand's secret weapon against sun damage.
What is Fernblock®?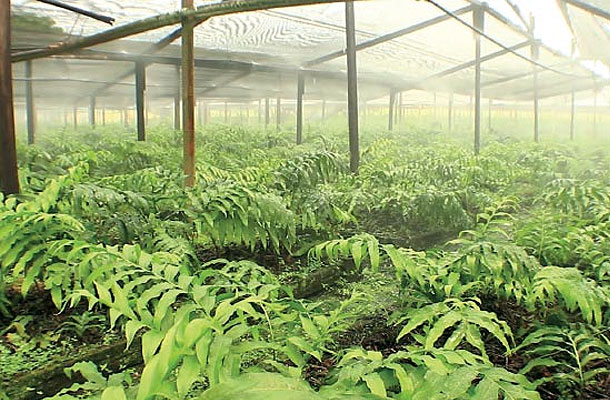 Fernblock® is a natural extract of Polypodium leucotomos, a species of fern native to Central America. As it evolved to colonize both aquatic and terrestrial habitats, this incredible plant developed a series of defense mechanisms against the sun.
It was through the study of these mechanisms that Heliocare created Fernblock®, an exclusive and highly concentrated fern extract that maximizes the properties of Polypodium leucotomos. Fernblock® is a natural source of antioxidant substances, such as polyphenols and monosaccharides.
How does Fernblock® help your skin?
Fernblock® helps protect the skin from the harmful effects of solar radiation in the following ways:
DNA protection → Fernblock® helps prevent and repair DNA damage caused by solar radiation;
Antioxidant protection → Fernblock® combats free radicals, which are responsible for cell damage, blemishes, and cutaneous photoaging;
Immune system protection → Fernblock® helps protect and regulate the immune system;
Photoaging prevention → Fernblock® preserves the integrity of structural componentes of the skin, such as fibroblasts, collagen and elastin. This way, it helps prevent wrinkles, loss of firmness, dryness, hyperpigmentation, and visible signs of photoaging.
Today, Fernblock® is the only standardized Polypodium leucotomos extract on the market. The plants grow in optimal conditions in Central American plantations, under the watchful eye of a highly qualified team of biologists. Studies have shown that Fernblock® may be effective in the prevention and treatment of photoaging, skin cancer, photodermatosis, melasma, vitiligo, psoriasis, and atopic dermatitis.
Recently, Heliocare has begun to enrich its products with Fernblock® Plus (stylized as Fernblock®+). This is a new version of Fernblock® that provides greater antioxidant, photoprotective, and repairing benefits.
Where to begin with Heliocare?
Heliocare offers a full range of both oral and topical photoprotection products. According to the brand, the ideal photoprotection includes both a topical sunscreen, which you should apply before and during sun exposure, and a food supplement, which you should take before, during, and after sun exposure in order to help your skin cope with sun damage. Keep in mind that one type of product doesn't replace the other!
When it comes to topical sunscreen, Heliocare offers five main ranges:
Interested? Find some of our bestselling Heliocare products below!
Get 25% off on your favorite Heliocare product!
And don't forget to take advantage of our Brand Of The Month promotion! from July 1 to 31, we at Care to Beauty are offering a 25% discount on all Heliocare products. If you're not sure this is your brand yet, don't worry; we're preparing another post to answer all of your questions about how to achieve ideal photoprotection with a combination of topical and oral products. We'll see you there! ☀️