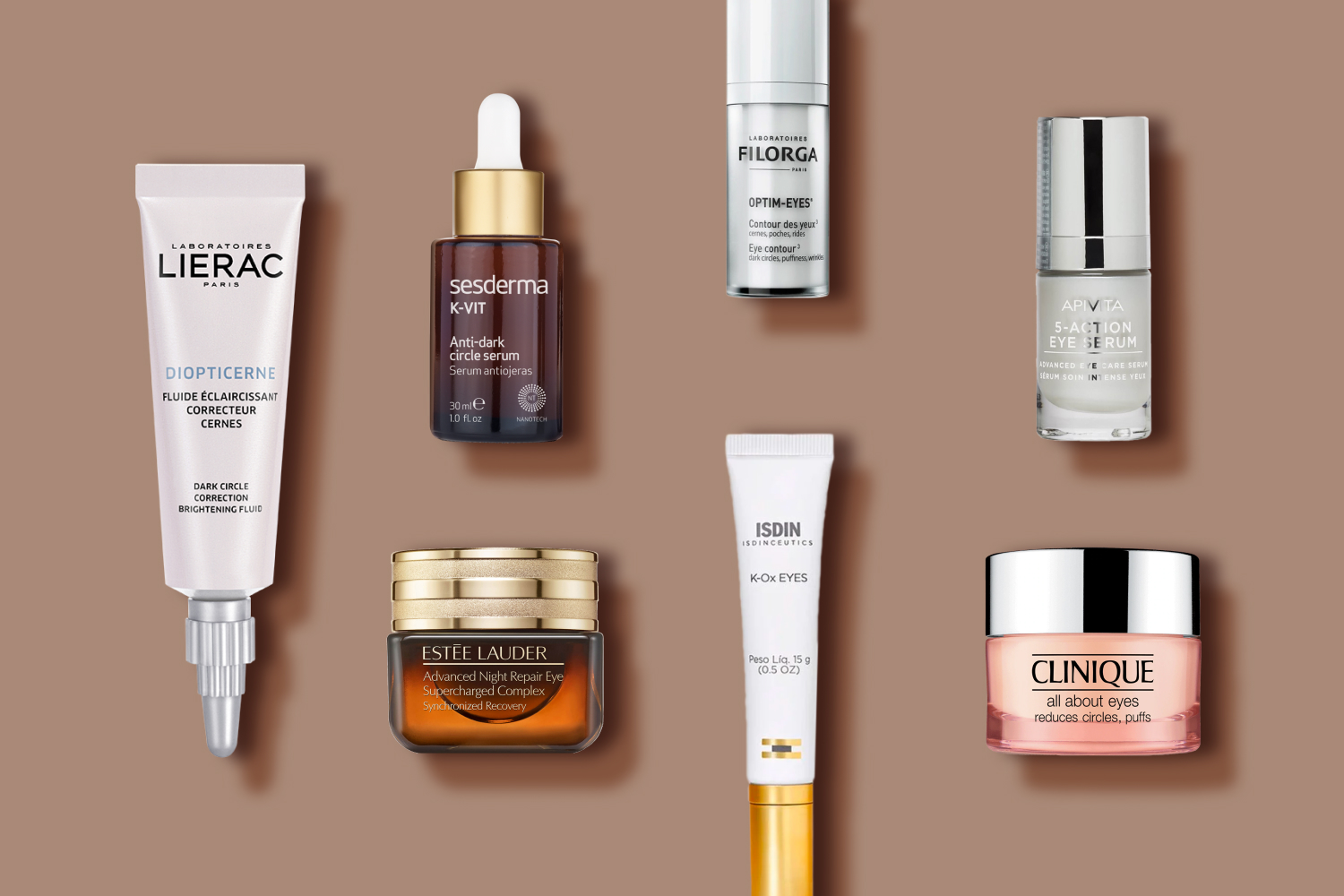 If you're anything like the author of this post, you've been struggling with dark circles your entire life. People keep telling you to rest, take a break, sleep a little more, but you're already sleeping eight (fine, seven) hours a night, and hydrating, and wearing under-eye sunscreen like your life depends on it. What else is there to do, when it looks like your dark circles just won't go away? Well. You can always look into eye creams for dark circles.
You read that right, for dark circles. When you've been struggling against dark circles for a while, it's not enough to just slap on any old moisturizer. You've got to deploy the big guns, the hardworking bits of skincare that will change your life, and those can be hard to find. Fortunately, we've prepared a shortlist. Ready to find your match?
Our Top 8 Best Eye Creams for Dark Circles
In pots or in tubes, with or without applicators, the eye creams you will find below all have one thing in common: they are designed to help you win the fight against dark circles. It's all about finding the right one for you. Which one will you pick?
Filorga Optim-Eyes Eye Contour Cream
Best all-rounder
This intensive eye contour care offers a triple-action effect. It minimizes dark circles, reduces under-eye bags, and smooths wrinkles and fine lines, all at the same time. Designed with a refreshing texture, this is one of those eye creams that are just perfect to store in the fridge in between uses. The cool temperature will amp up the decongestant effect, allowing you to deflate that morning puffiness in no time.
---
Clinique All About Eyes
Best "replacement" for a good night of sleep
This one's a classic, and for good reason; infused with the energizing properties of caffeine, vitamin A, B, and D, and a wealth of antioxidants and fatty acids, Clinique All About Eyes is often referred to as "8 hours of sleep in a bottle." Perfect for early mornings as well as late evenings, this refreshing gel-cream melts seamlessly into the skin. It minimizes the appearance of both under-eye puffiness and dark circles in a single gesture.
---
APIVITA 5-Action Intensive Care Eye Serum
Best natural eye cream
For fans of hardworking botanicals, APIVITA 5-Action Intensive Care Eye Serum is an instant classic. This white lily serum revitalizes and rejuvenates the eye contour area. Lightweight and comfortable, it provides the delicate skin around the eyes with 5 unique benefits: it restores firmness, reduces wrinkles and lines, offers long-lasting hydration, minimizes dark circles, and downplays any signs of fatigue. Oh, and it's also packed with antioxidants. Need we say more?
---
ISDINCEUTICS K-Ox Eyes Cream
Best for stubborn dark circles
One of the hardest working eye creams for dark circles, this is a skincare staple for many of our writers here at Care to Beauty. K-Ox is named after vitamin K oxide, a unique active that gradually brightens the eye area by preventing the congestion of blood vessels under the eyes. If you too struggle with those purplish dark circles that never seem to go away, this is the cream for you.
---
Lierac Diopticerne Dark Circle Correction Brightening Fluid
Best for instant under-eye radiance
There are purple dark circles and brown dark circles, and you may not know which one is yours. It's no big deal! Lierac Diopticern is an eye cream that safeguards against both types of dark circles; while arnica extract reduces the appearance of purple dark circles associated with blood vessel congestion, vitamin C brightens brown dark circles associated with hyperpigmentation. All with a little added tint, for maximum radiance!
---
Estée Lauder Advanced Night Repair Eye Supercharged Complex
Best for prevention and repair
This award-winning eye cream improves the overall appearance of the eye area: from signs of aging to dehydration, from dark circles to under-eye puffiness, there's nothing this Supercharged Complex can't tackle. Powerful ingredients work in tandem to offer a restorative experience: we're talking vitamins C and E, hyaluronic acid, and soybean extract, all of which hydrate and strengthen the delicate skin around the eyes, thus preventing the onset of any and all imperfections.
---
Sesderma K-Vit Anti-Dark Circles Serum Clarifying
Best for under-eye pigmentation
Not only does this hardworking serum help correct dark circles, it also reduces wrinkles and fine lines around the eyes. Due to its unique composition, which features vitamin K oxide, this serum reduces the build-up of blood pigments underneath the eyes, which is often responsible for the purple, shadowed appearance of many dark circles. It is also rich in hyaluronic acid and organic silica, which improve micro-circulation in order to revitalize the eye contour area.
---
Esthederm Intensive Hyaluronic Eye Serum
Best for "sunken" eyes
This high-concentration eye contour serum re-plumps wrinkles and hollow areas under the eyes. As we age, the tear trough, which is the area underneath the eyes, begins to lose density, creating a sunken, hollow curve that looks a lot like dark circles. This serum, rich in encapsulated hyaluronic acid of high molecular weight, can reduce the depth of the tear trough by 47%, thus restoring light and luminosity to the eye area.
---
Hopefully you've found your eye cream match among our recommendations. Looking for something a little more intensive, for when eye cream just won't cut it? Then make sure to look through our favorite eye patches and eye masks: they might just be what you need!