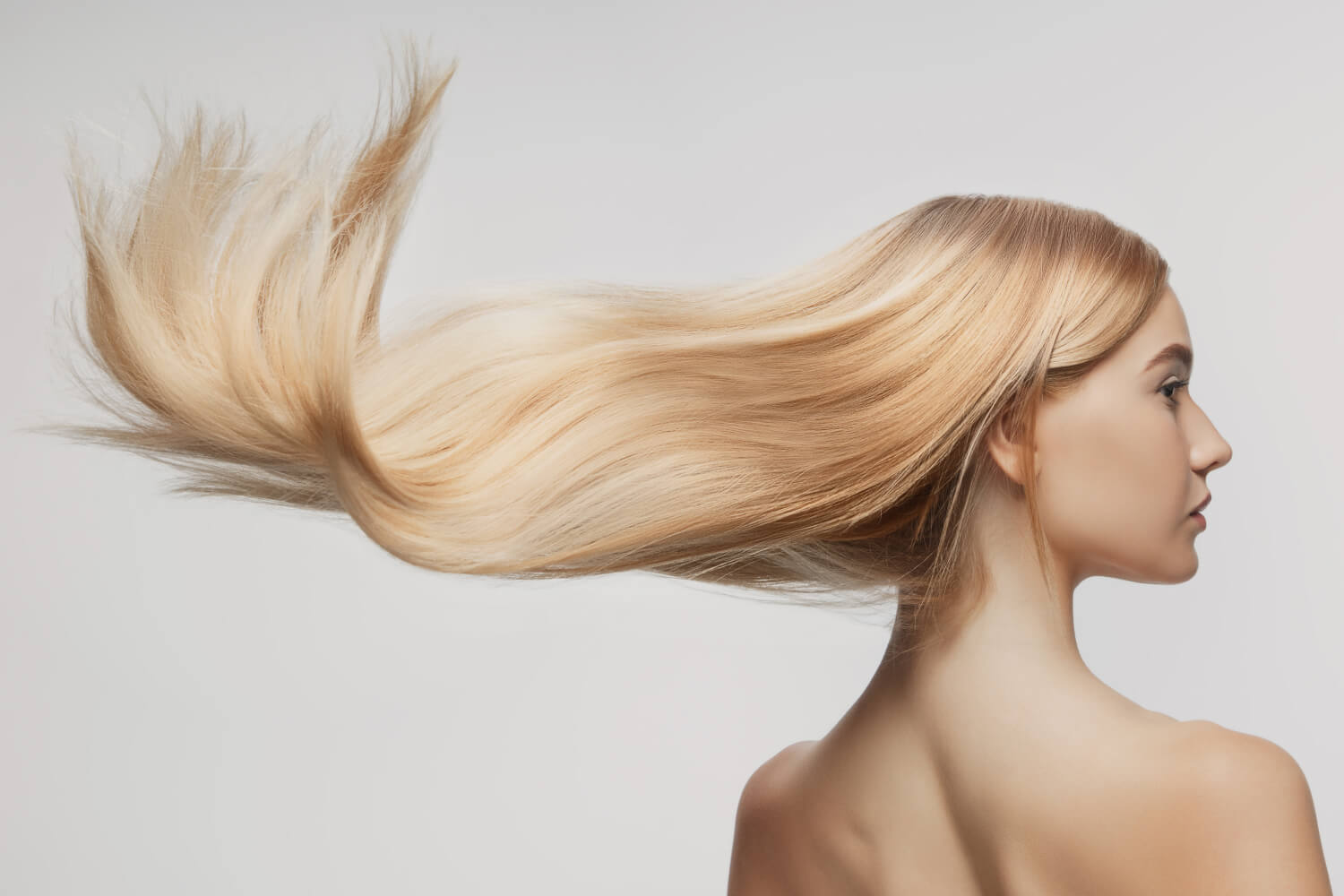 Dyeing your hair can be an exciting albeit confusing task. With the number of available options, the process of dyeing the hair goes way beyond simply choosing a color. If you decide to see a professional colorist, this task becomes quite more straightforward. However, if you prefer to do it in the comfort of your home, there are a few things you should take into consideration to know how to choose the right hair color. You'll have to consider not only your natural hair color, but also your skin tone.
We have put together a somewhat extensive guide that should make the choosing process easier so you can find your next favorite hair color. More importantly, we will give you some tips and general rules to make sure whatever color you choose will work for you.
---
On this post:
---
How committed are you? Choosing your hair dye
As if choosing a color wasn't daunting enough, you will also need to decide on a hair dye type. To sum it up and generally speaking, when dyeing the hair at home you can choose between temporary, semi-permanent and permanent hair dyes. These designations are pretty self-explanatory. Temporary hair color doesn't last very long whilst permanent hair color is, well, permanent.
On this guide we will focus on the use of permanent hair dye as this is the one that requires the most caution. Regardless, most of the tips are useful for the other kinds of hair dye.
So, permanent hair dyes permanently change the hair. They work deep inside the shaft and entail a complex chemical process that has a significant and permanent impact on the hair. As a result, the color lasts for a long time and even if it fades, the hair will have a different appearance from what it had before.
Why is this important? Knowing how permanent hair dyes work is the first step to make an informed choice. Essentially, the lifting caused by this type of dyes will affect your hair in the dyeing process. But more importantly, it will compromise the way you dye your hair in the future.
In short:
If you have virgin hair (hair that has never been dyed), you can use any permanent hair dye to color your hair up to 2 shades lighter or darker;
If you have dyed your hair before, you can only color the hair with the same shade or up to 2 shades darker.
In practice, this means that if you dye your hair black, going blonde will require bleaching. Another example: if you are blonde and dye your hair brown, you can then dye it black, but can never go back to your original blonde simply using hair dye.
That being said, before we even tell you what the shades mean, it is important to make it clear that dyeing the hair with permanent hair dyes requires commitment.
---
How light/dark can you go? Choosing the perfect shade
Now that you know how much lighter or darker your hair can be, it's time to choose the actual color. To do so, you will have to compare the levels, or shades, of your current color with the one you want. Put simply, hair level is a number from 1 to 10 that describes the hair color focusing on how dark or light it is. Virtually, 1 is black and 10 is the lightest blonde.

To facilitate the process, we've made a chart. Please keep in mind, the two base rules stated before when comparing the hair levels and deciding on the desired shade.
---
What's your skin undertone? Choosing reflects
The hair color reflects, or tones, work a bit like an add-on that changes or enriches natural hair colors. They vary from cool to warm and this is where your skin tone comes in!
It is probably no secret that the color of your hair has a direct impact on your overall appearance. It might come as a surprise though, that it also affects how good your skin looks. Yes, you read that right! Much like clothes, some tones will look better than others and it is all about how your hair color complements your skin. So before deciding between a fiery red or an icy black, you need to determine your skin undertone, which can be warm, cool, or neutral.
If you have:
Warm undertones, opt for warm hair reflects;
Cool undertones, opt for cool hair reflects;
Neutral undertones, you can use any reflect you like.

Once you know your skin undertone, choose which reflect you prefer. Shades and reflects will then work together to create specific colors identified by different hair color numbers, which you will find on your box dye.
---
Putting it all together
Ideally, you now know how to choose the right hair color to try next. If you find yourself confused, here is a little summary of everything you need to know:
The shade you can choose depends primarily on the color of your hair and whether it has been colored before;
Regardless of your hair color, it is only advisable to lighten or darken the hair up to 2 shades;
If you have previously colored your hair, you can't use hair dye to lighten the hair;
Every shade can be warm or cool, meaning every color can have warm or cool reflects.
If you follow these tips, choosing a color that works and suits you becomes quite easier. Feel free to drop us a message if you need extra help!