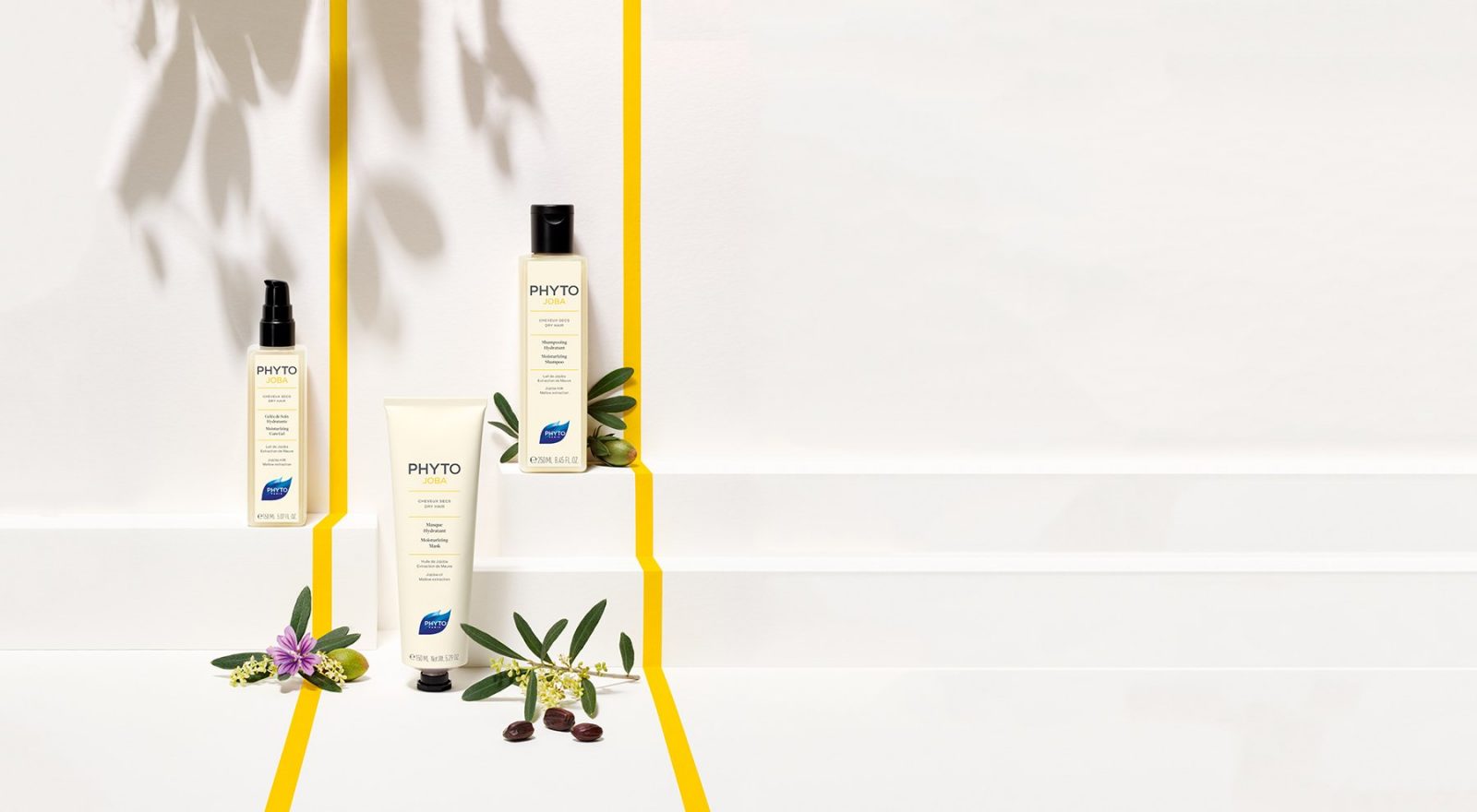 If you're been a longtime fan of French hair care label Phyto, you're familiar with the brand's iconic aluminum bottles. With an elegant, yet sturdy look, those bottles are a distinctive brand marker. But… what if we told you Phyto is ditching the aluminum in favor of clear, waste-proof, 100% recyclable plastic?
Phyto: Natural inside and out
A pioneering brand in the field of natural hair care, Phyto has been creating botanical hair products for 50 years now; yes, you read that right, 50 years! Beauty connoisseurs may be currently developing an appreciation for clean, natural formulas, but Phyto has always been clean and natural. The brand's very first product, Phyto 7, was created in 1968 as a daily moisturizing cream for dry and dehydrated hair. Infused with seven plant extracts (mallow, calendula, sage, burdock, Willow, soybean, and rosemary, in case you're curious), Phyto 7 is an iconic product that continues to represent Phyto to this day.
On average, Phyto hair products are 95% natural; some, like our favorite Phytotherathrie, are 100% natural. If you've never tried it, we suggest you do so immediately! A botanical scalp treatment made from a powerful blend of essential oils, Phytotherathrie detoxifies, balances, and prevents dandruff. It's the perfect product for dull, lifeless hair that needs a boost of strength and vitality. (Here at Care to Beauty, we often refer to this star product as a fertilizer for your hair. It's that powerful!)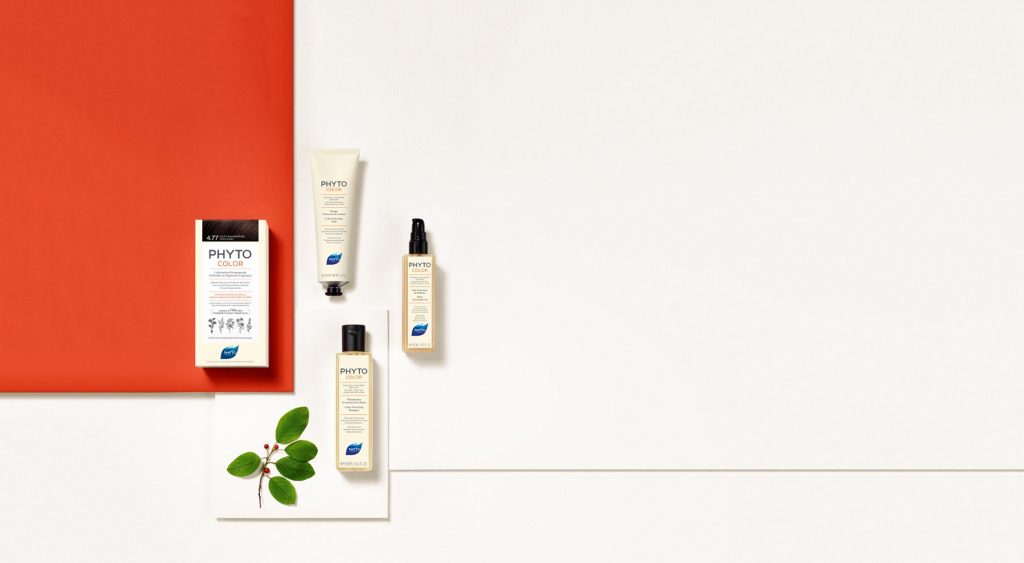 We could guide you through the entire Phyto range, but the fact is that this brand needs very little introduction. Clean and honest, every formula does exactly what it says on the label; you shouldn't have a problem picking just the right product for your hair concerns. It's because of this simplicity that Phyto had exchanged the aluminum bottles of old for transparent plastic bottles. Now the message, like the bottle, is clear: with Phyto, what you see is what you get.
Buy one, waste none
The moment we tried the new Phyto packaging, we were sold: the square shampoo bottles are easy to hold (no slipping!), and the flip-top cap helps you extract just the right amount of product for a single application. The formulas haven't changed and remain as concentrated as always, so a small drop is all you need to deliver countless botanical benefits to your hair and scalp.
Best of all, these new plastic bottles are squeezable, allowing you to use up every last drop of product. No more waste, no more disposing of half-empty bottles of shampoo you just can't finish. When you finish the bottle, simply throw it in the recycling bin. Et voilà: now your hair care routine is eco-friendly in both formula and packaging.
Moreover, the plastic bottles carry even more shampoo than their aluminum predecessors—a whopping extra 50ml! It may not sound like much, but a little goes a long way with Phyto, allowing your shampoo to last a good deal longer. And if you're a fan of those massive, family-size shampoo bottles that last forever, don't worry: Phyto has recently launched 400ml editions of some of their most popular shampoos: Phytojoba Moisturizing Shampoo, a deeply hydrating shampoo for dry hair with a delicious perfume, and Phytoprogenium Ultra-Gentle Shampoo, a regular use shampoo with prebiotics for all hair types.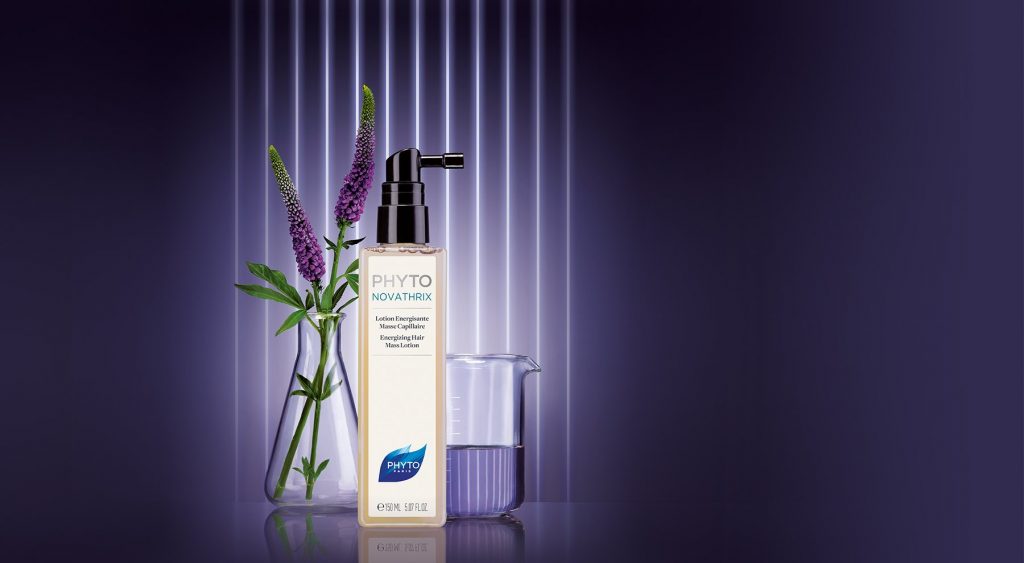 Oh, and there's another change! In an effort to ditch excess packaging, Phyto has also done away with stuffy cardboard boxes. Now, the instructions of use and lists of ingredients are printed directly on the label. Can you believe such a small change has already saved more than 70.000 pounds (or nearly 32.000 kilos) of cardboard?
But what if you liked the aluminum bottles the best?
That shouldn't be a problem: at Care to Beauty, we're still stocking a few of Phyto's most iconic products in their original aluminum bottles. Get them while stocks last, now with an extra 25% off until the end of October!