Viviscal is a brand that focuses solely on hair loss. Given that so many people feel bothered by hair loss at any point in their lives, a hair loss supplement triggers many questions. The Viviscal supplement for hair and nails is probably one of the most famous. This comes as no surprise, as it has so many clinical trials and reports from people who say it actually works. However, it also raises many questions from people who intend to use it. Here are the most frequently asked questions we get from our customers. Keep reading, and we'll help provides answers to all of them!
Will Viviscal help me with hair loss?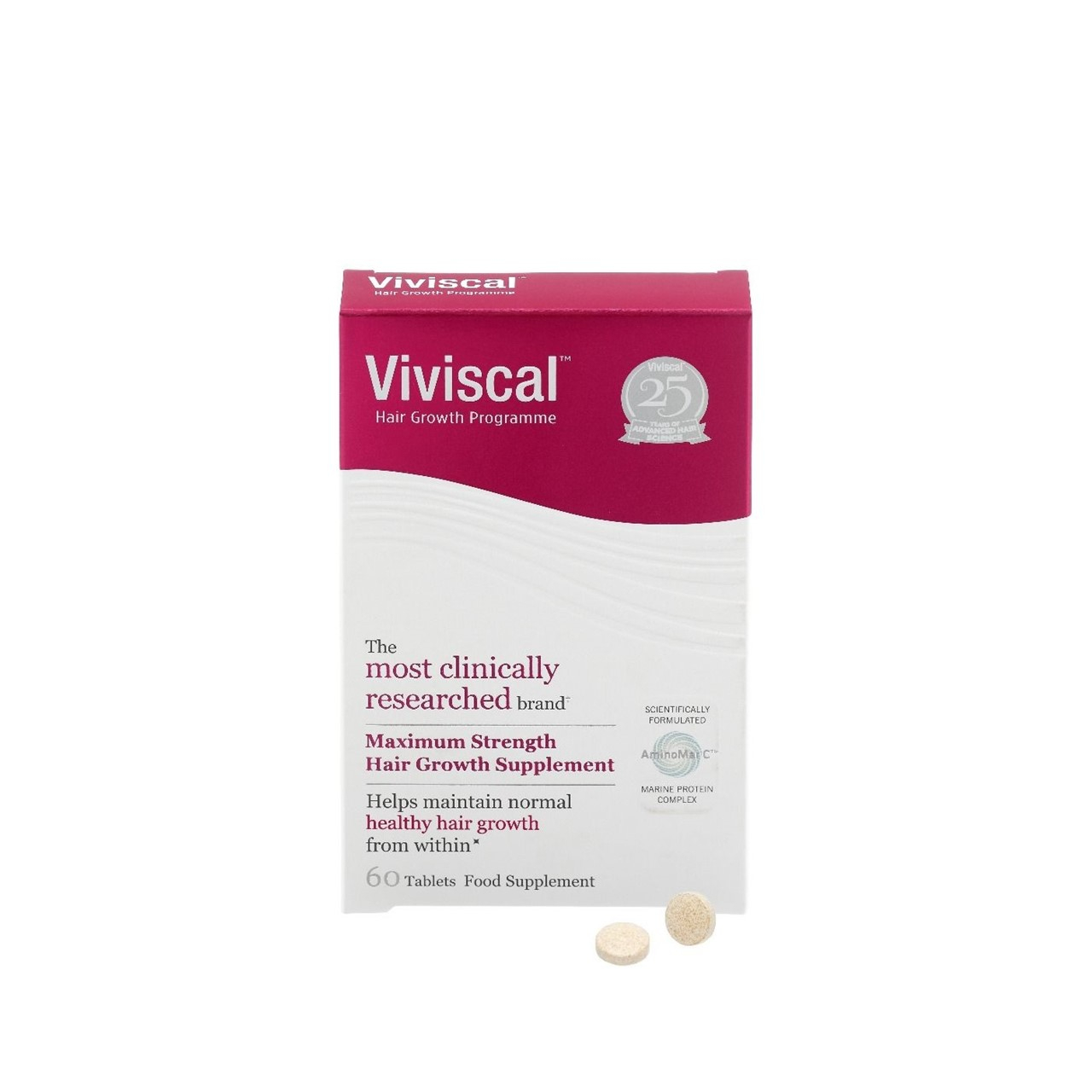 Viviscal Hair Growth Supplement
Viviscal helps to nourish thinning hair and to promote growth that is already occurring. This means that it can help you thicken your hair or make it grow faster. It will not bring back from the dead those follicles that are no longer producing hairs. This means that if you're bald, Viviscal will not bring back those hairs. It can, however, help with dormant hair follicles (like in alopecia areata).
---
For how long should I take Viviscal?
Usually, it's recommended that you take the Viviscal supplement for six months in a row. You will notice minor improvements after around two months. However, only around month 4 will those much-wanted baby hairs start appearing. If you wish to, you can continue to take the supplement after those six months.
---
Is Viviscal halal/vegan/gluten-free?
Viviscal is NOT:
halal;
kosher;
vegan;
fair-trade;
suitable for celiacs;
suitable for people with fish/shelfish allergy.
Viviscal is manufactured without any soy, dairy, wheat, eggs, or nuts. However, it's not possible to guarantee that the factory is free from residues from these ingredients.
---
Why is my Viviscal supplement different from others I've bought before?
Different continents and countries have different legislations. As a result, the same product may have a slightly different appearance, or even a slightly different formula, depending on where it's sold. The concentration of some ingredients may vary, and the color and shape of the supplement itself may be different.
Here are Care to Beauty, we are based in Europe, so the version of Viviscal we offer in our store is the European version. If you've previously bought the American version of this supplement, you may notice some changes.
---
Can I take this supplement while I'm pregnant or breastfeeding?
The Viviscal supplement doesn't have any tests performed on pregnant or breastfeeding women. Moreover, as with any supplement, please consult your doctor before starting taking it.
---
What are the differences between Viviscal & Viviscal for Men?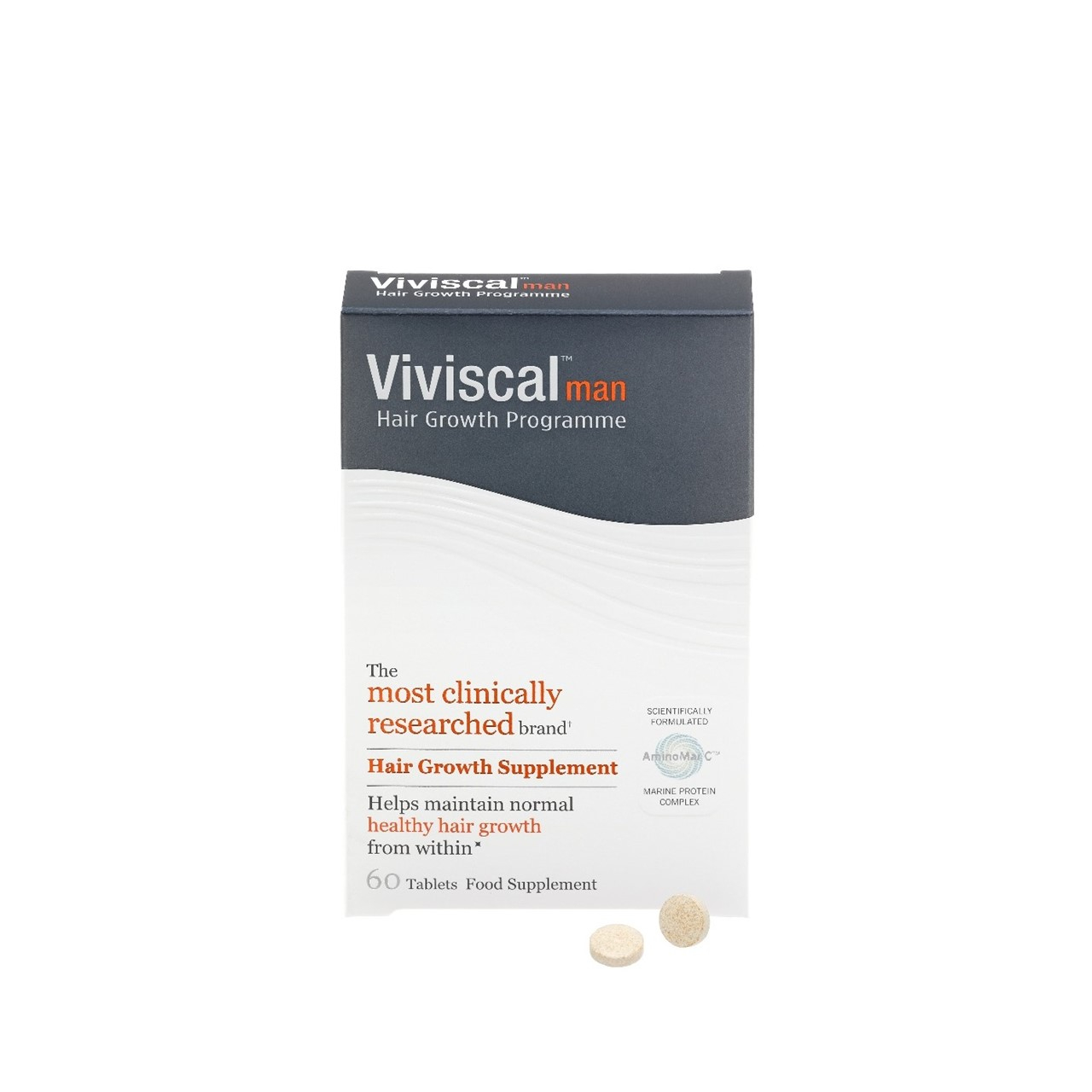 Viviscal Man Hair Growth Supplement
The traditional Viviscal Supplement was developed and optimized for women, whereas Viviscal Man is perfect for, well, men. What does this mean? They have slightly different formulas.
The AminoMar C™ patented complex has different concentrations in both, and they have different amounts of other vitamins, minerals and trace elements. However, it's totally ok for a man to take the traditional Viviscal Supplement or for a woman to take the Viviscal Man one. To sum it up, they are just optimized versions of the same product for different genders. But either can be used by you.
---
Can I take this supplement if I suffer from…?
If you suffer from a specific illness or take other medications and supplements on a regular basis, you should always check with your doctor first. Although supplements aren't medication, you should introduce them into your routine with care. Even if you suffer from something that doesn't require you to use medications, this supplement might interfere with some medical conditions. This is due to the fact that nutrients play an important role in our body, and you shouldn't increment your daily intake without checking with your doctor first.
---
Do you still have some doubts? You can always contact us through our help desk.