Sun protection – that never-ending ultra-important subject to which we keep coming back to on our posts. It is, in fact, so important we do not get tired of talking about it.
We offered already, in the past, some tips to effective sun protection and we went to the depths of the subject gathering information on what you have to know about sun exposure and sunscreens. This time we will focus our (and yours) attention on what products we think are absolutely essential to take on your beach bag.
Are you a super practical person that doesn't want to carry your house on your back, like a lovely turtle? Or is your bag like Sport Billy's (you missed the reference? Sport Billy is an old cartoon of a boy with a small bag from where he used to take all the objects in the world!). Sometimes, our bags look like this, don't they?
On one case or the other, we have selected sun protection products to guide you in that hard task of choosing what to take on the bag and what to leave at home.
The absolute essentials:
Our face is our most exposed body part and the one we want to reflect our personality as much as possible. It has also very sensitive skin, much more than the body's skin, so protecting it from the harmful effects of the sun is mandatory. We could have suggested hundreds of other products but we chose the recently reformulated SVR Sun Secure Blur Optical Mousse Cream SPF50+, a light and velvety facial sunscreen that provides long-lasting hydration and protection. It offers broad-spectrum UVA/UVB protection while minimizing the chance of irritation. In addition, it's sweat and water-resistant, featuring a sea-friendly formula.
The body deserves the best protection! A good choice is Vichy Idéal Soleil Ultra-Melting Milk-gel SPF50, a sunscreen that, thanks to the latest technologies, can be applied onto wet skin. Ideal for those who like to swim, play on the sea/pool or practice intensive outdoor sports, this milky gel melts into the skin and protects the skin from solar exposure.
And the hair? Of course, it needs sun protection! Like the skin, hair can be burned and become damaged due to the action of the sun. It is, then, important to apply, for instance, Esthederm Adaptasun Hydra-Protective Sun Water Strong Sun, a light SPF spray for everyday exposure to the sun. Suitable for all hair types, this gentle formula contains patented Eau Cellulaire water and Global Cellular Protection patent, to efficiently protect the hair and prevent damage.
Shop this post:
---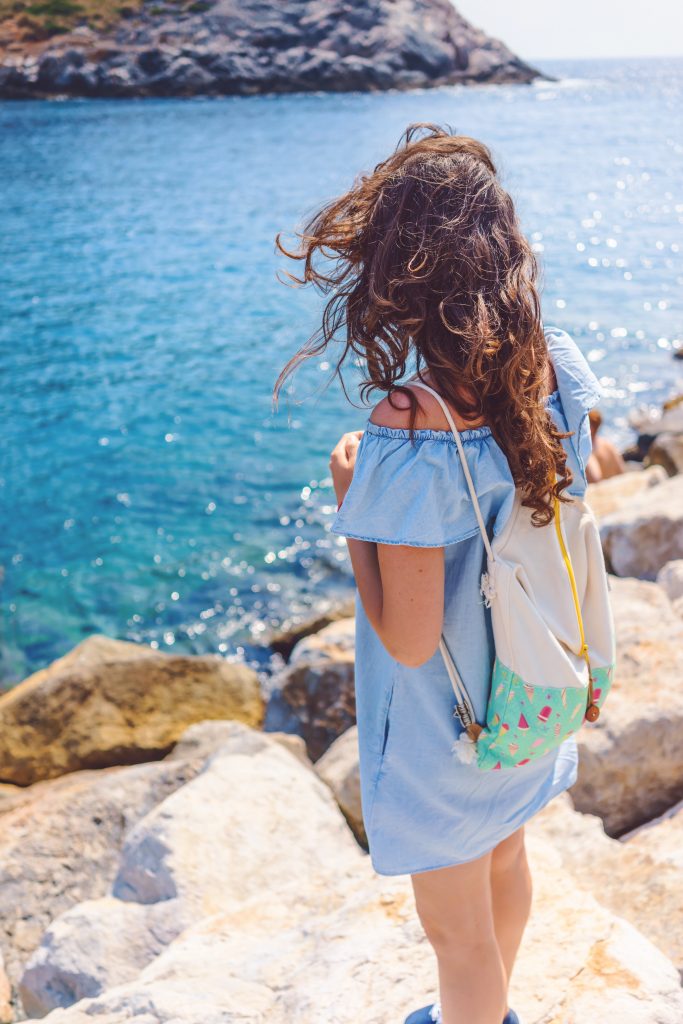 Other sun protection products you might want to add:
Shop this post:
---
Sun protection does not end on the beach – At home:
In order to guarantee a more effective protection as well as an incredible tan, it is a good idea to use a tan enhancer like the Esthederm Sun Bronz Impulse UV inCellium Face & Body Spray, that helps to prepare the skin for sun exposure and to prolong the tan by protecting the skin from overreacting, reducing the risk of allergy and enhancing the tan.
All that hot sun you caught during the day reduces skin hydration and may cause sunburn. A fresh after-sun makes miracles on calming down irritated skin and restoring hydration levels. Lierac Sunissime After Sun Global Anti-Aging Repair Milk is a unique product that combines after sun care with anti-aging properties. 2-in-1… great!
If sunbathing is not something you like to do but being tanned it's your goal, a self-tanner may be exactly what you need. The Avène Moisturizing Self-Tanner Silky Gel is a hydrating self-tanning lotion that provides the skin with a healthy, natural-looking tan without exposure to harmful radiation.
Shop this post:
---
Taking advantage of the sun is fun and healthy. But doing so without sun protection is a totally unnecessary mistake! In addition to endangering your health, it contributes considerably to premature skin aging. As seen from this post, there is no shortage of protection solutions that fully meet all needs: with a greater or lesser degree of protection, innovative textures, appropriate shapes, and sizes … There is no space for excuses !!