The sun is shining, temperatures are rising, and wanderlust is starting to take over. To help you plan out your next vacation (and look your best while at it), we're bringing you a selection of travel beauty essentials you can't possibly leave behind–all under the infamous 100ml limit!
Most of us are traveling by air these days, which is both incredibly convenient and incredibly stressful… for our skin. Because the air in airplane cabins is so dry, the skin's hydration levels tend to plummet. The result is dry, dull skin that feels uncomfortable to the touch.
Fortunately, there's an easy fix: hyaluronic acid. This star ingredient has the ability to absorb up to one thousand times its weight in water, which should help your skin capture and hold on to moisture from the environment. A moisturizer like the Sensilis Hydra Essence Fondant Cream should help you get your skin back on track as soon as you land.
And don't forget lip balm! Chapped lips are pretty much a feature of air travel, so it's best to be pro-active and include a lip moisturizer in your travel beauty essentials: here at Care to Beauty, we're big fans of JOWAÉ Nourishing Lip Balm for everyday use, and NUXE Rêve de Miel Honey Lip Balm for emergencies.
No matter where your plane takes you, be it tropical beachfront or alpine wonderland, one thing is for sure: you'll need sunscreen. The sun doesn't take vacation days, ever, so the application of a sturdy SPF should be non-negotiable all year round. (Or you'll be putting yourself at risk for sunburn, premature skin aging, and ultimately, skin cancer.)
With so many options on the sunscreen market, you might have a hard time making your selection, so our team members have recently listed their favorite sunscreen products in a handy shopping guide.
If you're only traveling with a carry-on bag, we have an extra tip for you: why not choose a sunscreen product that fits the 100ml carry-on limit but still works on both the face and body? We've selected a few below:
Keep an eye out for our sunscreen promotions, which we will be updating throughout the summer months, and you might just be able to grab these travel beauty essentials for a special price!
When it comes to skin cleansing, you can't go wrong with Bioderma Sensibio H2O. Created in 1995, this micellar water was the first no-rinse cleansing water specifically designed for sensitive skin.
Since then, French brand Bioderma has developed two more variations: Bioderma Hydrabio H2O, which is targeted for dry and dehydrated skin, and Bioderma Sebium H2O, which is targeted for combination to oily skin.
All three are available in a handy 100ml version, perfect for your carry-on!
Because it is so delicate, the eye contour area is always, always the first area of the face to betray your exhaustion. Been in a plane for a few hours? Your eyes will show it. Couldn't get any sleep in your foreign hotel room? Your eyes will show it. Woke up at dawn to be on time for a guided tour? You eyes will– you get the gist.
For this reason, we believe eye cream is one of the true travel beauty essentials. Something like the Esthederm Intensive Hyaluronic Eye Serum cream, with its cool metal applicator, should be enough to brighten your gaze, for a true "woke up like this" glow.
5. A refreshing face mist
Hydrating face mists are all the rage these days, and for good reason: one spritz of these deliciously fragrant products is all it takes to refresh, hydrate, and tone the skin. No matter where you are or what you're doing, face mists help you make time for skincare. What more could you ask for?
Some of our team members have been known to keep a bottle of Codex Beauty Antü Refreshing Radiance Mist by their desks, to freshen up halfway through the work day. Our customers, on their part, swear by the Caudalie Beauty Elixir, a cult product inspired by the youth elixir that was created especially for the Queen Isabelle of Hungary. Because this product contains 100% natural extracts, it gives the skin an instantly brightening boost.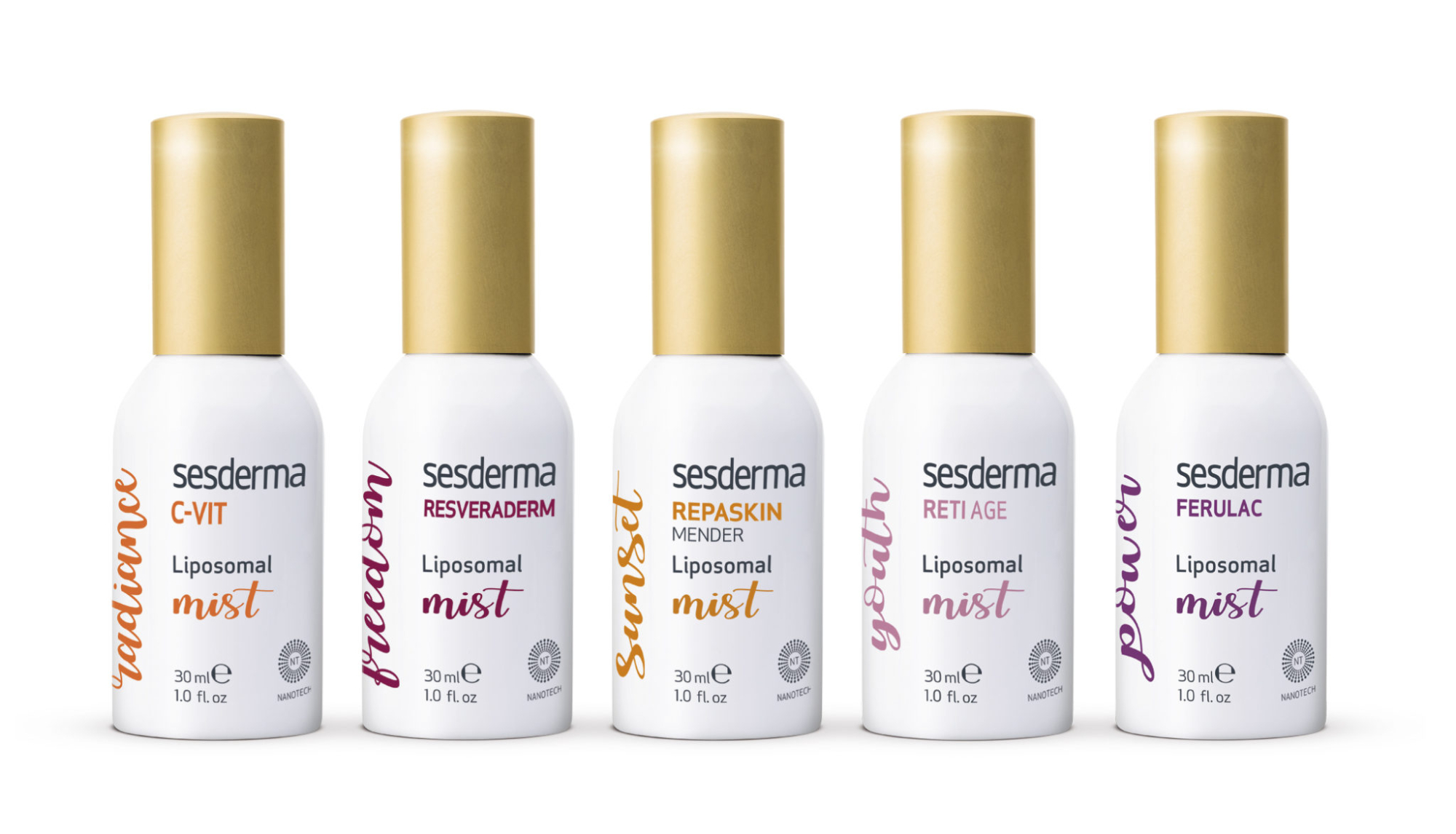 Spanish brand Sesderma has also launched a line of face mists that tend to the skin's every need. Try Sesderma C-Vit Liposomal Mist for an instant boost of radiance and antioxidant benefits; Sesderma Resveraderm Liposomal Mist for a moisturizing and anti-aging action; Sesderma Repaskin Mender Liposomal Mist to complement your sunscreen and correct photodamage; Sesderma Reti Age Liposomal Mist to prevents the formation of wrinkles and fine lines; and Sesderma Ferulac Liposomal Mist to protect the skin from external aggressions. Talk about true travel beauty essentials!