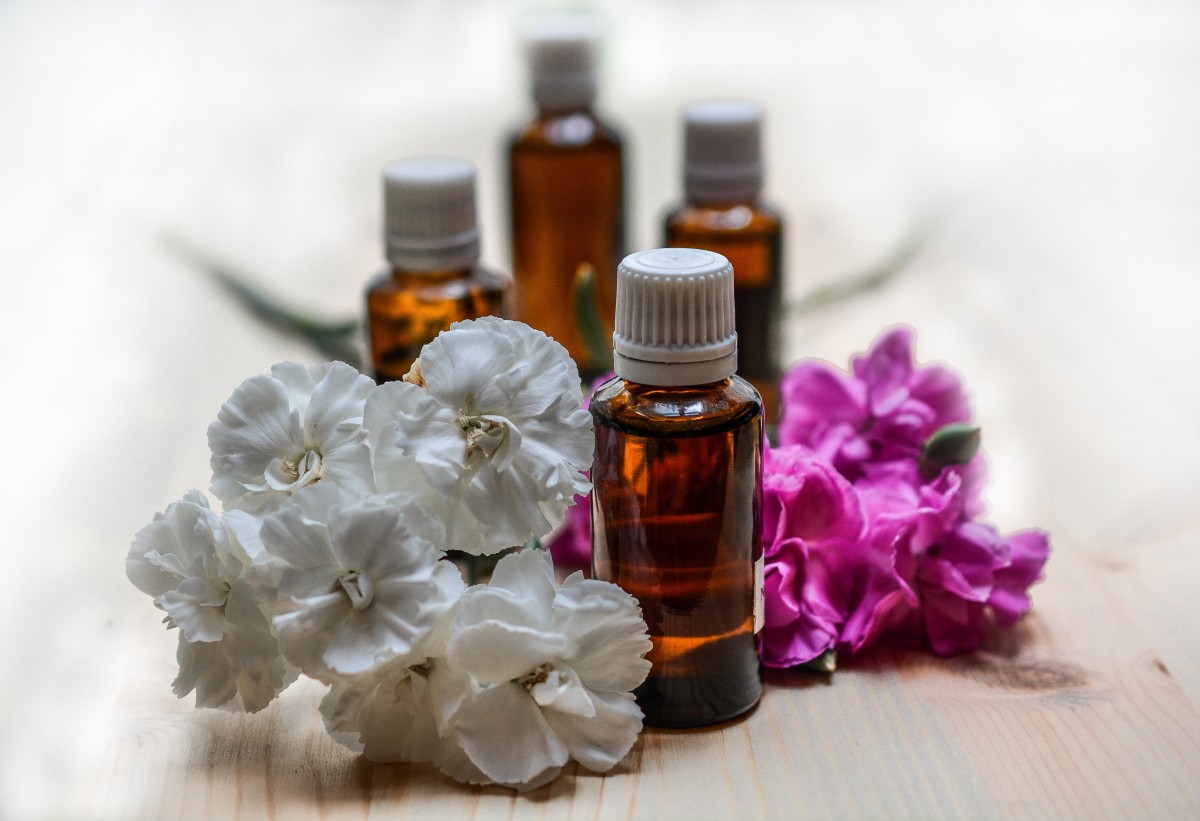 Skincare ampoules can be intimidating: they're dainty glass vials, full of hyper-concentrated active ingredients that you're supposed to apply all at once. Some ampoules are even made to be shaken, mixed, and snapped in half before use! In the age of multitasking skincare products, all this effort may sound unrealistic; but what if we told you that skincare ampoules are 100% worth the effort?
Keep reading to learn more about this type of skincare product and give your skincare routine a welcome boost.
What is a skincare ampoule?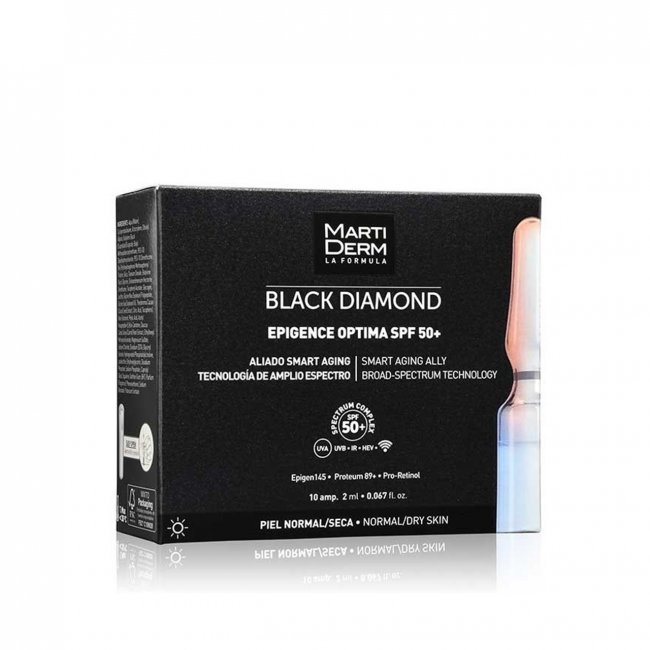 Martiderm Black Diamond Epigence Optima SPF50+
Ampoules are hyper-concentrated serums with higher concentrations of active ingredients you can use to complement and boost your existing skincare routine. Because they come in individual-use vials, ampoules are able to preserve the properties of your favorite star ingredients for longer.
In recent years, there's been a renaissance in the world of ampoules, thanks in no small part to the influence of the world-famous Korean skincare routine. Korean women, with their intricate 10-step skincare routines, are big fans of combining different products and textures to achieve an optimal result. Ampoules are perfect for this, as their fluid textures lend themselves perfectly to layering under other products.
Martiderm Black Diamond Epigence Optima SPF50+, for example, is a "smart aging ally" ampoule that protects the skin against radiation and oxidative stress. An ampoule like this would be the perfect complement for an urban skincare routine!
The benefits of skincare ampoules
Ampoules are very similar to serums, in that you should apply them before your moisturizer. However, ampoules come in very small vials, which contributes to the greater concentration and stability of their formulas. Take, for example, vitamin C: this powerful ingredient delivers amazing antioxidant benefits to the skin, but it's extremely unstable in water-based formulas and degrades easily upon exposure to oxygen. This means vitamin C works best in very small doses you can use in a single sitting, before the product loses its effectiveness.
Another great advantage of ampoules is that they help you adapt your skincare routine to your needs. The high concentrations of active ingredients, combined with the absence of filler ingredients like emulsifiers or emollients, allow ampoules to act on individual skin concerns with greater speed and efficacy. Here are some examples of targeted ampoules that fulfill specific needs:
Finally, ampoules present an interesting advantage to the budget-conscious shoppers among us: because they come in individual-use vials, ampoules are virtually waste-proof. You will never find yourself applying excessive amounts of product, because the ampoule itself already carries the ideal dose. In the long run, you'll be saving money (and using up your products to the very end).
So, how do you apply an ampoule?
As we've mentioned earlier, you should apply most ampoules before your usual moisturizer. Exceptions may apply, but don't worry: the product packaging will always include that sort of information.
Despite their complicated appearance, ampoules are extremely easy to open and apply. Some ampoules come with a plastic cap; if that's the case with yours, simply twist the cap off to open the vial. Some ampoules are glass vials; you should break these in half by the "neck", which is its narrower point, before you're able to use them.
Below, a video by Martiderm, an expert ampoule brand, guides you through the entire process:
Regarding how often you should apply an ampoule, that's up to you! You can think of ampoules as super-serums, in which case you can use them before your moisturizer a couple of times a week in order to give your skin a permanent boost. Alternatively, you can think of ampoules as intensive treatments and use them every day, for one to two weeks at a time. Some ampoules will be better suited to the first use, while some will be better suited to the second, but never fear: no matter what you're looking for, there's an ampoule out there for you.
Have you tried skincare ampoules before? We'd love to get to know your favorites, so don't hesitate to share your stories!