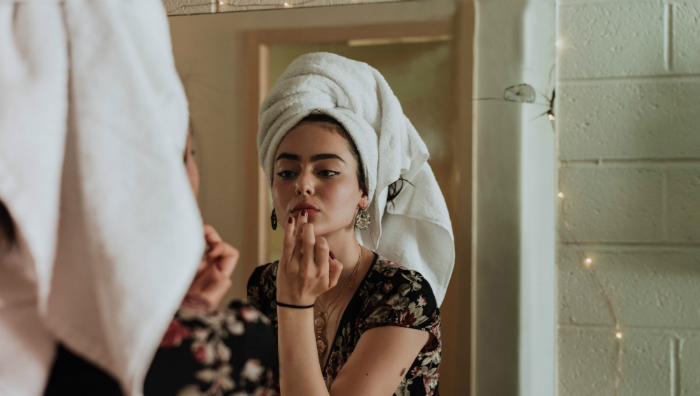 Recently, as part of our company-wide effort to "greenify" our lives here at Care to Beauty, we found ourselves discussing strategies each of us could adopt to establish a more eco-friendly beauty routine.
Use fewer products (& finish them!)
We know… with so many tempting skincare products available on our website, it's easy to believe you need dozens of products to keep your skin healthy and glowy. However, this isn't necessarily true; you could, instead, invest in a set of high-quality basics your skin will really love. (Need recommendations? Take a look at our team's favorite products from 2017 and 2018.)
If you happen to try a product you don't like, simply follow our lead and pass it on to a friend or family member, instead of letting it disintegrate on your shelf. Your friends will thank you, and so will your new waste-free lifestyle.
And speaking of waste, have you noticed how certain containers make it so much easier for you to use the entirety of the product inside? We are big fans of glass pots for this reason, but we're also not opposed to plastic tubes: we'll just cut them in half to scoop out the final drops of product!
Recycle your containers
More and more beauty brands are making the effort to produce recyclable packaging, but it's ultimately our responsibility as consumers to dispose of these items in the correct bin. There's no point in creating a new eco-friendly beauty routine if you just let your discarded containers accumulated in a landfill! So, if you're not sure of how to recycle your beauty and skincare containers, simply follow the recycling instructions on the packaging or contact your local authorities!
Use ocean-safe sunscreen
Sunscreen is a non-negotiable part of most people's skincare ritual, but up until recently, there was no easy way to incorporate sunscreen into an eco-friendly beauty routine. This is because studies have shown that certain chemicals commonly found in sunscreens, such as oxybenzone and octinoxate, are extremely harmful to the healthy development of coral reefs.
For this reason, many brands have recently begun to develop "ocean-safe sunscreens" that do not include these ingredients. Some brands, such as A-Derma, Avène, Caudalie, and ISDIN, are taking this effort a step further, by developing biodegradable formulas which aren't easily assimilated by marine organisms. You can learn more about ocean-safe sunscreen here.
---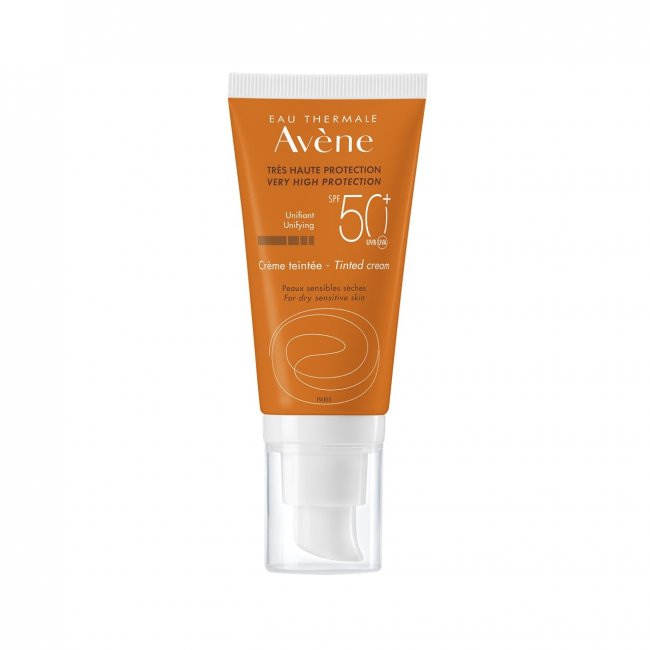 ---
Embrace dry shampoo
Not only is dry shampoo practical for those mornings where you desperately need some extra volume in your hair, but it will also let you skip the occasional hair wash (especially if you wash your hair every day). This simple shift should save you water, time, and electricity!
Save water
Whether you're brushing your teeth or cleansing your face, take care to always turn off the tap when you're not using running water. And if you're really, really committed to reducing your water consumption as part of your eco-friendly beauty routine, consider bringing some steps of your skincare ritual into the shower; if you're already using running water, why not use the opportunity to cleanse your face with a rinse-off product? That, actually, would be a great idea… doing all at once. You'll save time and water!
Reconsider your cleansing routine
If you're anything like most members of our team, your preferred method of cleansing includes cotton pads. However, cotton pads create a great volume of waste over the long term; why not exchange them for washable and reusable cloth pads? Just pop them into the washing machine after use and they'll be good to go whenever you need them again.
If, on the other hand, you prefer to cleanse your face using single-use cleansing wipes, consider using the biodegradable versions provided by brands such as Bioderma and Klorane.
---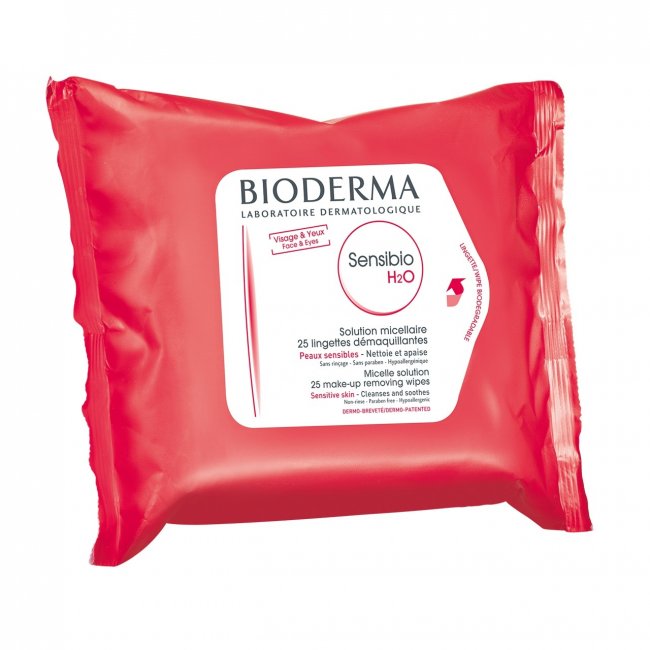 ---
Invest in eco-friendly complements to your routine
If you've seen the viral photo of a seahorse clutching a plastic cotton bud, you know that plastic pollution is currently threatening the health of our oceans. The European Union has already passed legislation to ban the sale of single-use plastics until 2021, but many countries have committed to even shorter deadlines. For the consumer, there are biodegradable and compostable alternatives already available on the market, such as cardboard and bamboo cotton buds.
Bamboo toothbrushes are also beginning to enter the market to replace the ubiquitous plastic versions.
You could also bring this mindset into your choice of menstrual care products. Tampon applicators are a significant source of plastic, as are the plastic wrappers that tampons and pads regularly come in. A menstrual cup is rated by many environmental organizations as the most sustainable option for those looking to make their period more eco-friendly.
Less toothpaste is more
Have you noticed how, on TV commercials, people always squeeze out a perfect little swirl of toothpaste onto their toothbrushes? Actually, that amount is far more than you need to effectively clean your teeth. Dental experts suggest using only a small pea-size bit of toothpaste; if you follow their advice, you will be effectively cutting down on product waste.
Choose eco-friendly brands
There's nothing quite like knowing the brands you support share your values: this is why we have recently put together a list of eco-friendly beauty brands that are working towards sustainability and environmental responsibility. From natural ingredients to low-waste packaging, from ocean-safe sunscreen to biodegradable formulas, we have gathered all the ways our brands are committed to reducing their environmental impact. We hope this effort will help you make more conscious choices and support your own journey towards an eco-friendly beauty routine.