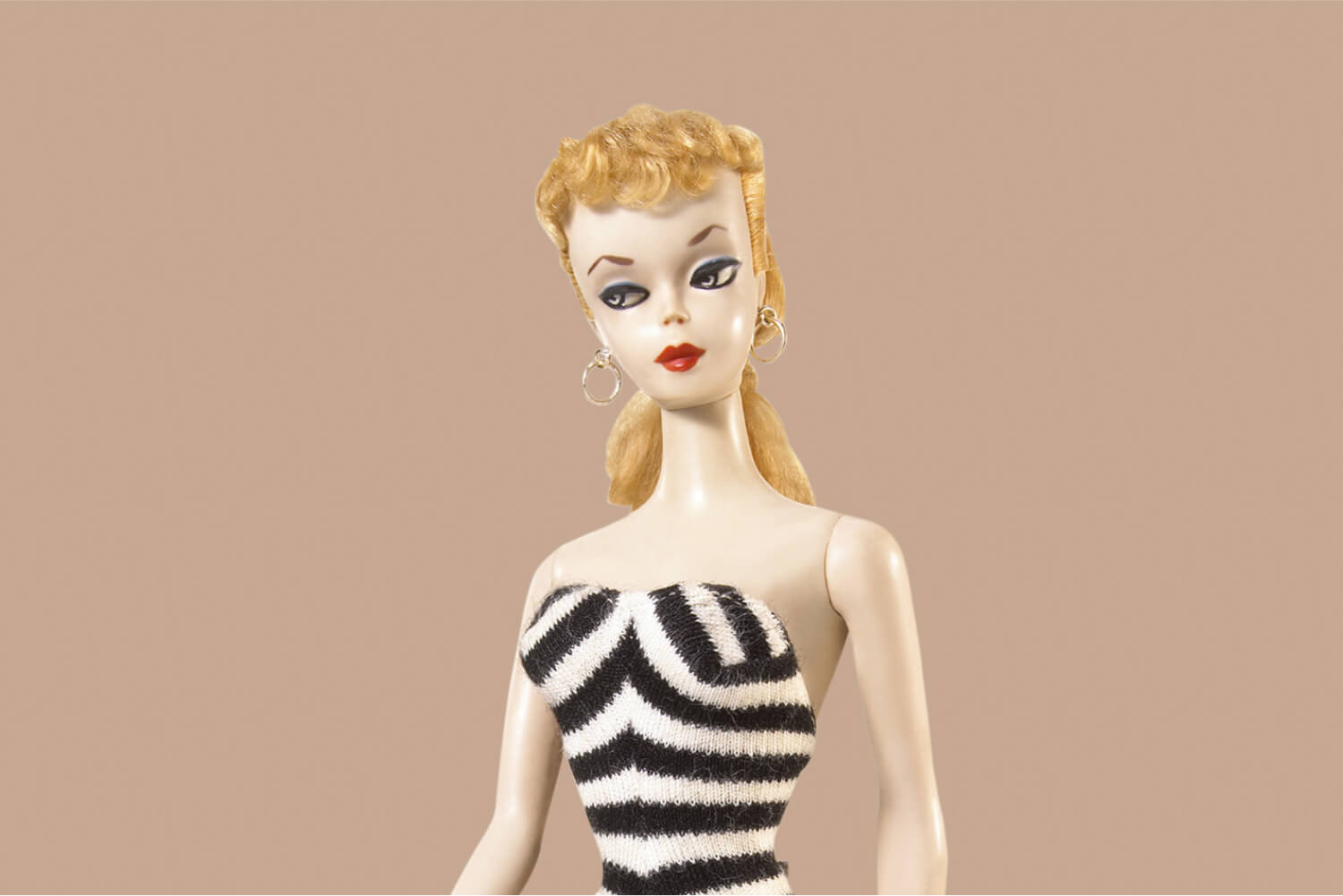 Hi Barbie! The world's in the midst of Barbie-mania with the release of the much-anticipated Barbie movie, and we at Care to Beauty couldn't help but join in. It's quite possible that some of us went to watch the new cinematic masterpiece dressed in pink from head to toe! However, not all that's Barbie is pink, and today we want to show you alternatives. To celebrate Barbie in all her fashion icon versatility, we want to bring you some Barbie-inspired makeup looks based on four of our favorite Barbies. Starting with the uber-glamorous Ponytail Barbie from 1959, let's take a journey through the many looks of the world's most famous beauty icon, and show you how you can doll yourself up in true Barbiecore fashion.
Blonde Ponytail Barbie (1959)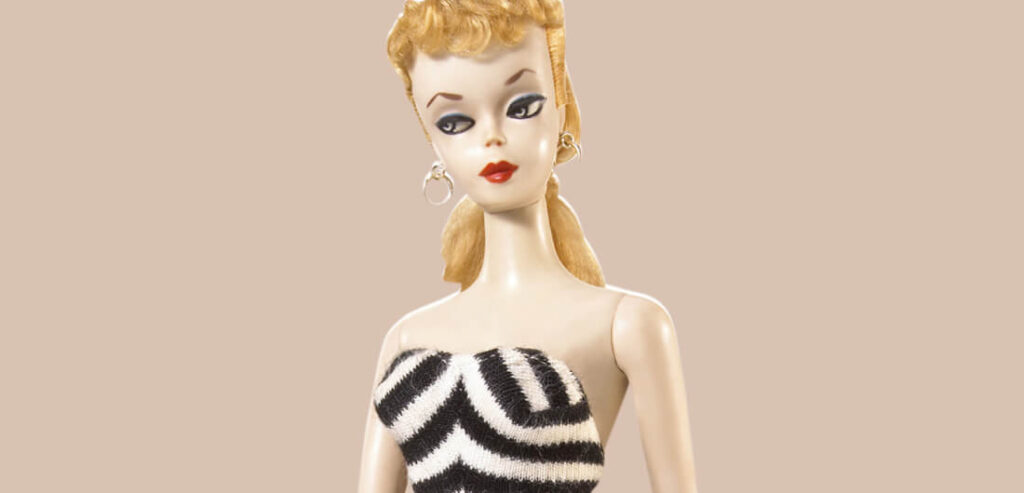 If you like a more classic beauty look, a little vintage-inspired, a little Old Hollywood glam, look to the original 1959 Barbie doll for inspiration. With her striped swimsuit and signature ponytail, the first-ever Barbie has one of the most distinctive looks the doll has ever worn. Just look at the arched eyebrows, the siren-like eye makeup, the pouty red lip; this Barbie is on a whole different wavelength!
To achieve this look, we recommend opting for a combination of black and blue for the eyes, and a proper red for the lips. You can use a liquid lipstick if you prefer a matte finish, but we think this Estée Lauder Pure Color Envy Sculpting Lipstick 520 Carnal is perfectly in line with this Barbie's vintage style.
---
Generation Girl Dance Party Mari (1999)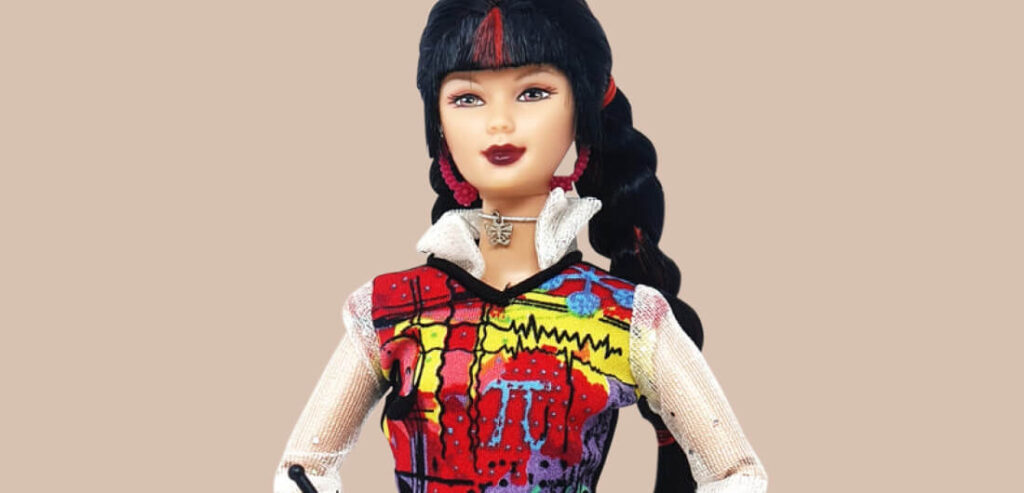 For our second Barbie-inspired look, we're not looking at a Barbie, but at one of her friends: Mari! Part of the "Generation Girl Dance Party" doll line, Mari is one of Barbie's cosmopolitan new friends. With her highlighted hair and Y2K aesthetic (the belt bag? the pleated skirt? the sweater vest?), Mari was just as fashionable in 1999 as she is in 2023.
To achieve her strangely timeless look, opt for bronze and burgundy tones. Mari's wearing what looks like double-winged eyeliner–why not copy her? However, we would say the key to this look is without a doubt the bold lip. You can opt for a burgundy, brown, or even purple shade, according to your personal taste!
---
Barbie: The Movie Collectible Doll Margot Robbie as Barbie in Pink Western Outfit (2023)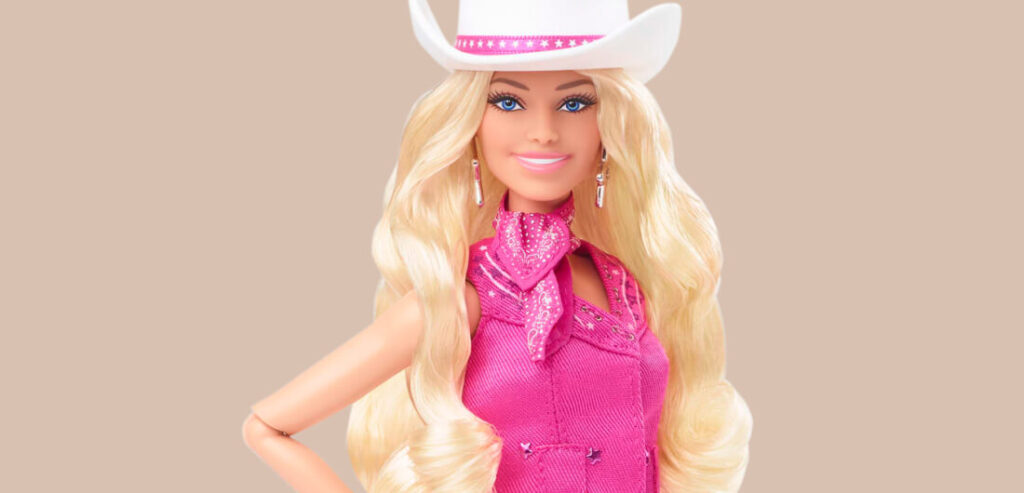 We can't talk about Barbie-inspired looks in 2023 without talking about the version of Barbie featured in Greta Gerwig's movie, played by the wonderful Margot Robbie. Dressed up in a pink Western outfit, straight out of the movie, this Barbie sports the actress's trademark smile.
Now, we can't quite tell you how to get Margot Robbie's stunning megawatt smile. We can, however, help you copy the doll's makeup look. That should be enough, right? Makeup wise, this Barbie keeps things simple; to imitate her, we recommend a precise flick of black eyeliner and a satin pink lipstick!
---
Totally Hair Barbie (1992)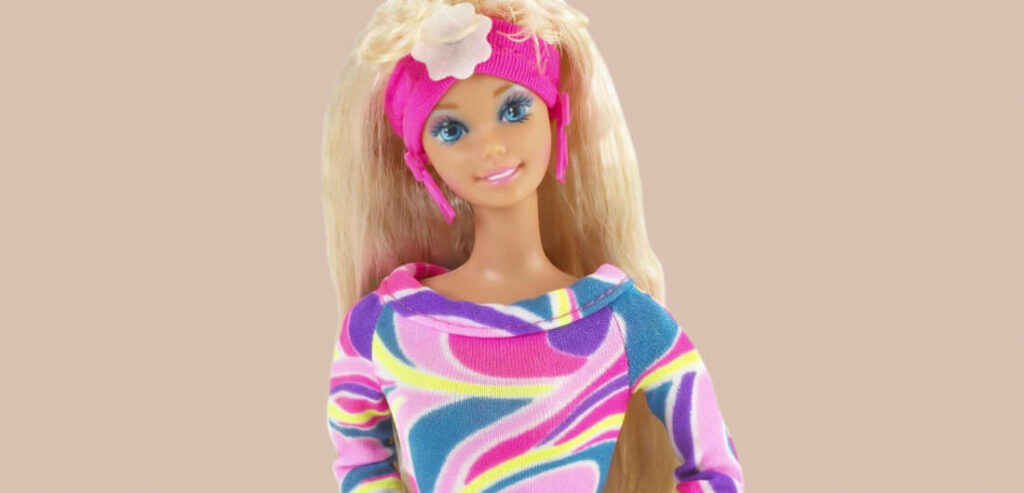 Did you know that the 1992 Totally Hair Barbie is Mattel's bestselling Barbie doll to date? If you had asked us about the most popular Barbie in history, we wouldn't have betted on this doll–perhaps a mermaid of some sort?–, but it's obvious that there was something here that resonated with young women around the world. After a long discussion here at the Care to Beauty office, we agree it must have been the ankle-long hair; it must have opened up a whole new era of styling possibilities for this doll who, in 1992, had just turned 33!
If you want to honor this hyper-popular Barbie, you'll need two eye pencils–one turquoise, one pink–and one bright pink lipstick to match. Below, our resident makeup artist, Sofia, shows you how to get the look:
---
Now that you've seen how you can emulate Barbie's look in four different ways, you're ready to enter your Barbie era. Not quite feeling a total Barbie look? Then why not wear your favorite pink lipstick? You've be giving a little nod to the fashion icon who's just now hitting movie theaters. Whatever you choose, remember the most important thing: Barbie can do anything she sets her mind to, and so can you!