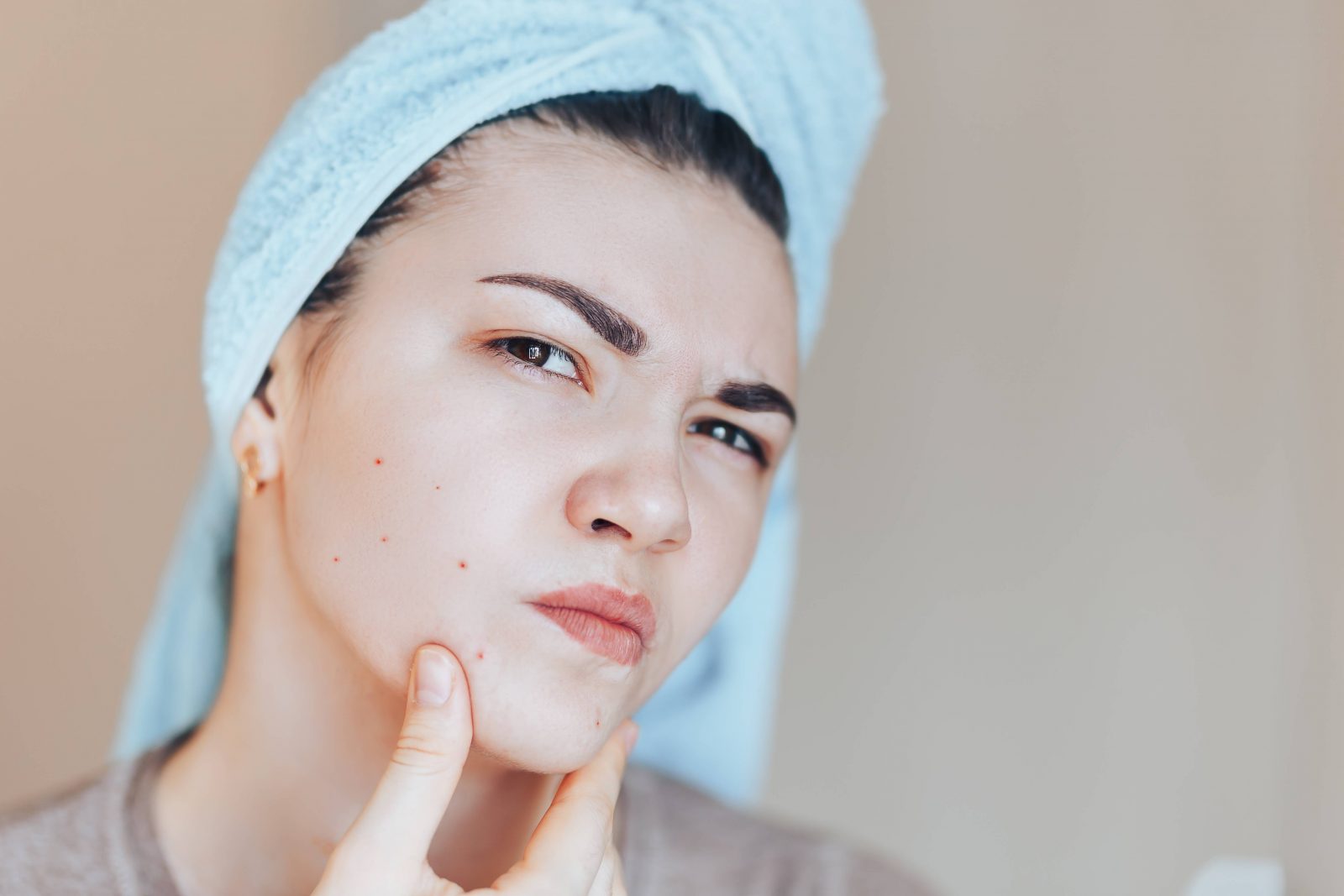 Acne can be incredibly costly, not only because you tend to try a lot of products, but also because you eventually find the ones you love and use a lot of them. This is why finding affordable acne products is so important. However, regarding acne, one thing you don't want to compromise is efficacy. Therefore, we've selected our 7 favorite affordable acne skincare products. These products combine both efficacy and a price that won't hurt your wallet. All in all, we want you to be able to keep using them without disrupting your bank account.
CeraVe Foaming Cleanser Normal to Oily Skin
Best cleanser for sensitive skin
Niacinamide is the teenager's best weapon against acne. Usually, niacinamide works wonders even on sensitive skin, which is pretty common in teenage years. Moreover, this TikTok sensation cleanser (thanks Hyram) is super easy to use and gentle on the skin. Just make sure you use it morning and evening, as cleansing the skin is vital when addressing acne.
---
Uriage Hyséac SOS Paste-Local Skin-Care
The overnight affordable acne product
This paste may not be suitable to use in school, but you can definitely deliver some awesome photos to your group chat. Hence this paste is meant to be applied on top of affected areas, it will create a visible layer on your skin. Ideally, use it overnight to ensure that it gets plenty of time to be able to work. You can expect it to accelerate the recovery – thus reducing swelling, redness, and the time of healing.
---
YOUTH LAB Blemish Dots Invisible Blemish Treatment Patches
Healing patches that work
If you need something that can actually be used outside, this is your answer. These patches are transparent and not only do they help to heal your blemishes, but also avoid you touching them. And avoiding touching pimples is 90% of the job of letting them heal without leaving a mark–thank you, pimple patches! These affordable acne products ensure that you are treating blemishes throughout the day.
---
Sesderma Acnises Young Gel Cream Acne-Prone Skin
Moisturizer with niacinamide & salicylic acid
And we're back to niacinamide. We actually cannot have enough of it when talking about acne. This best-seller product contains both niacinamide and salicylic acid, thus preventing and reducing acne breakouts. Additionally, it helps to keep the skin hydrated, which is easy to forget when you're constantly fighting excess oil.
---
Uriage Hyséac Dermatological Bar
Keep it simple
If you're all about sustainability and keeping it simple, this is for you. This gentle bar soap help to remove any impurities from the skin. Moreover, it also helps to keep unwanted bacteria at bay, thus helping to reduce breakouts. All in one simple bar with great ingredients and nothing else.
---
SVR Sebiaclear Micro-Peel Smoothing Renewal Water
Active & affordable acne toner
In case you love toners and want to improve skin texture, this one is great. Just dab it on the skin after cleansing for an extra boost of active ingredients that fight acne. Given that acne can be associated with bacteria, you don't want to be using a scrub with particles that you move around your face – you may just be helping to spread the bacteria. Instead, choose a liquid exfoliant such as this one, to ensure dead cells are removed, but bacteria are not moved around your skin.
---
Eucerin DERMOPURE Cover Stick
Just dab a bit of active concealer
If your pimple is extra red, this is what you're looking for. Yes, you could just put concealer on top of it, but why would you use a simple concealer when you can be using one that helps to dry and heal the pimple? That is exactly what this coverstick does – conceals and heals. An all-in-one product that is easy to use and that you can take with you wherever you go.
---
If you want to check out more affordable acne products, just head out to our acne treatments page. There, you can browse all of them, sort by price, and even filter to discover exactly what you need.