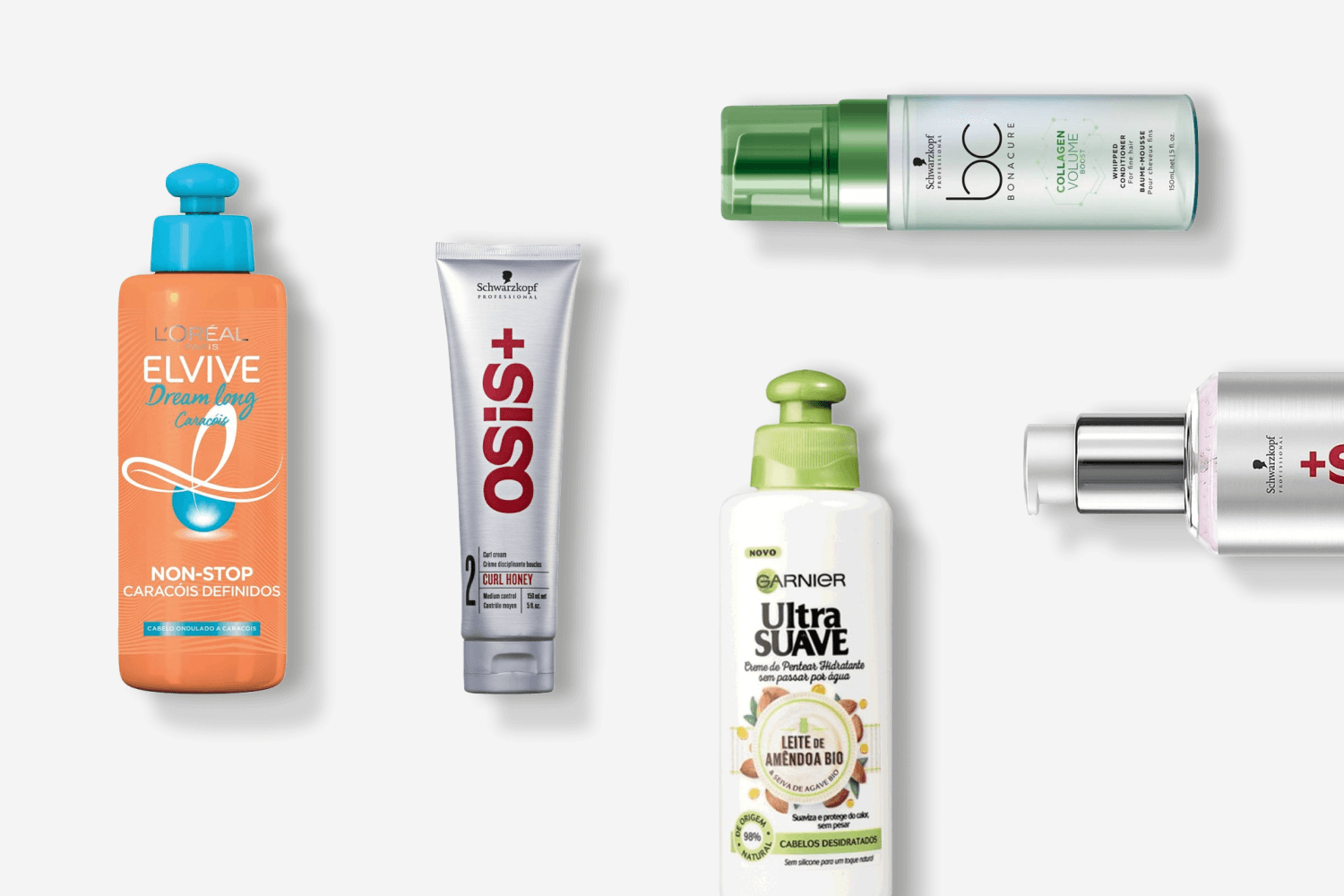 Nowadays it's super easy to find routine and product recommendations for curly hair, but what about curl creams for wavy hair? Even though there are a lot of similarities when it comes to curly vs wavy hair routines, there are also some key differences. These differences are sometimes what will produce limp manes or extremely frizzy locks. However, what you're looking for is defined waves, with adequate volume and frizz control. So we're here to let you know what adjustments you may consider making to your wavy hair routine, as well as recommend the best curl creams for wavy hair.
Washing and detangling wavy hair
Even though the styling process counts for about 50% of the overall look, there is no denying that a full routine that respects your hair will be the best approach. With this, we mean that every single thing you do to your hair is able to make it or break it. (No pressure, yes, we know, it's hard.)
We're considering five stages here. These are: cleansing, nourishing, styling, sleeping, and reviving the hair. Oh yes, we did write "sleeping", as it's a huge part of the "day after" hair process.
How to clean wavy hair
Ideally, you should have two different shampoos. This is because wavy hair needs more styling products than straight hair, so it has a tendency for accumulating over time. However, since it also has a tendency for needing nutrition, it's not a good idea to always use an extremely deep cleansing shampoo. So, our suggestion is that you choose a clarifying shampoo to use once or twice a month such as Lazartigue Purify, and use a frequent use shampoo such as Bioderma Nodé the rest of the time. If you find that even with the clarifying shampoo you have a tendency for dandruff, it may be useful to look for a scalp massager. If you find that your hair has an extreme tendency for dryness, there are a few shampoos that contain extra oils, in order to avoid dryness. One of them that goes really well with wavy hair is Redken All-Soft Shampoo.
You may be asking yourself two questions: why didn't they talk about a curly-hair targeted shampoo and why aren't they mentioning co-wash? Well, this is because shampoos are made for scalp cleansing, not hair cleansing. So what we should aim for with shampoo is that your scalp is very clean and produces healthy hair. And this, essentially, answers both questions. You can wash curly hair with curly hair-targeted shampoos, but you don't necessarily have to use those and those alone–there are plenty of other great options out there, and we're showing you some of them. As for co-wash, we find that it doesn't always ensure the degree of clean scalp we aim for. However, if any of these work for you and are just perfect, just roll with them. In fact, Shaeri makes a best-selling Co-Wash Cleansing Conditioner, if you want to give it a try.
How to nourish (& then detangle) wavy hair
If you've tried to detangle your hair when dry (and we know you have), you've probably felt like you broke half of your hair and ended up with something resembling a pyramid on your head. Yes, ask me how I know it…
The best way to detangle wavy or curly hair is when it's wet. Of course, we know that hair is more easily breakable when wet, so that is why we have to be careful. Firstly, use the nourishing step of the routine to do this. Using a light conditioner like Pantene Pro-V Miracles Frizz No More makes it easier to gently detangle your hair. Additionally, a super useful tip is to use a detangling brush, it's a true lifesaver.
However, if you've just used a clarifying shampoo, we advise you to use a heavier mask like the Garnier Fructis Hair Food Macadamia Mask. If you have fine hair, it's possible that this one weighs your hair down, but if your wavy hair is coarse, this one is awesome and extra affordable.
Styling: What type of curl creams for wavy hair should you use?
Even though they may seem similar, curl creams were not created equal. There are two things you should consider. The first is if you want to style your hair using just one product or two. The second is whether your hair is fine or coarse. The final look will also depend on the styling technique you use. Just to mention some of them, you have praying hands, scrunching, glazing, raking, roping, super soaker, plopping, and rake and shake. The two most important tricks for wavy hair are to apply the styling products to super wet hair, and then to blow dry from the roots with a diffuser set to a low temperature.
For fine, wavy hair:
In case you have fine hair, hair oils and extremely nourishing curl creams will not work for you. They will make your hair limp, heavy and will reduce volume. What you're looking for in a leave-in conditioner for fine wavy hair is a lightweight cream that lightly nourishes the hair, reduces frizz but lets it go a bit wild with volume.
---
For coarse hair:
However, if your hair is coarser, it tends to be drier. In those cases, you should look for heavier leave-in creams when picking your leave-in conditioner for fine wavy hair. Keep in mind that some gels and foams also make the hair drier, so it's always a balance between all these factors.
---
Foam versus Gel: Which is best for wavy hair?
There are many theories online. Ous, however, is very simple: whatever works for you. We've seen some people claim that foams are better because they have extra hold, or that gels give a more defined look without being heavy. In fact, none of that is true, because what matters is the formula itself. You can have a perfect foam and a perfect gel for you. Just keep an eye on the hold strength that usually is mentioned in these products to make sure it's exactly what you're looking for. We're super fans of the Schwarzkopf OSiS+ Bouncy Curls Curl Gel for coarse hair and the Schwarzkopf BC Volume Boost Creatine Perfect Foam for fine hair.
---
After sleeping: How do you revive wavy hair?
Reviving your hair on the day after washing starts with how you sleep with it. If you crush your waves during the night, they will be harder to bring back in the morning after. So, first, what can you do to avoid crushing your waves? Buying a silk or satin pillowcase is always a good idea. Then, one of the easiest techniques is to do "the pineapple"–just use a small scrunchie to bring all the hair to the top of your head (thus making you look like a cute pineapple). These two tips combined will help to reduce crushing. Alternatively, you can use a satin turban to sleep in.
Then, it's time to actually revive the curls. Start by wetting them with a water spray, and then proceed to use a lightweight reviving spray like the Kérastase Curl Manifesto Refresh Spray. Good to go!
---
No one said that having wavy hair is easy, but having the right products is a life changer. If you want to check out more wavy hair products, just head to our selection of products for curly and wavy hair.