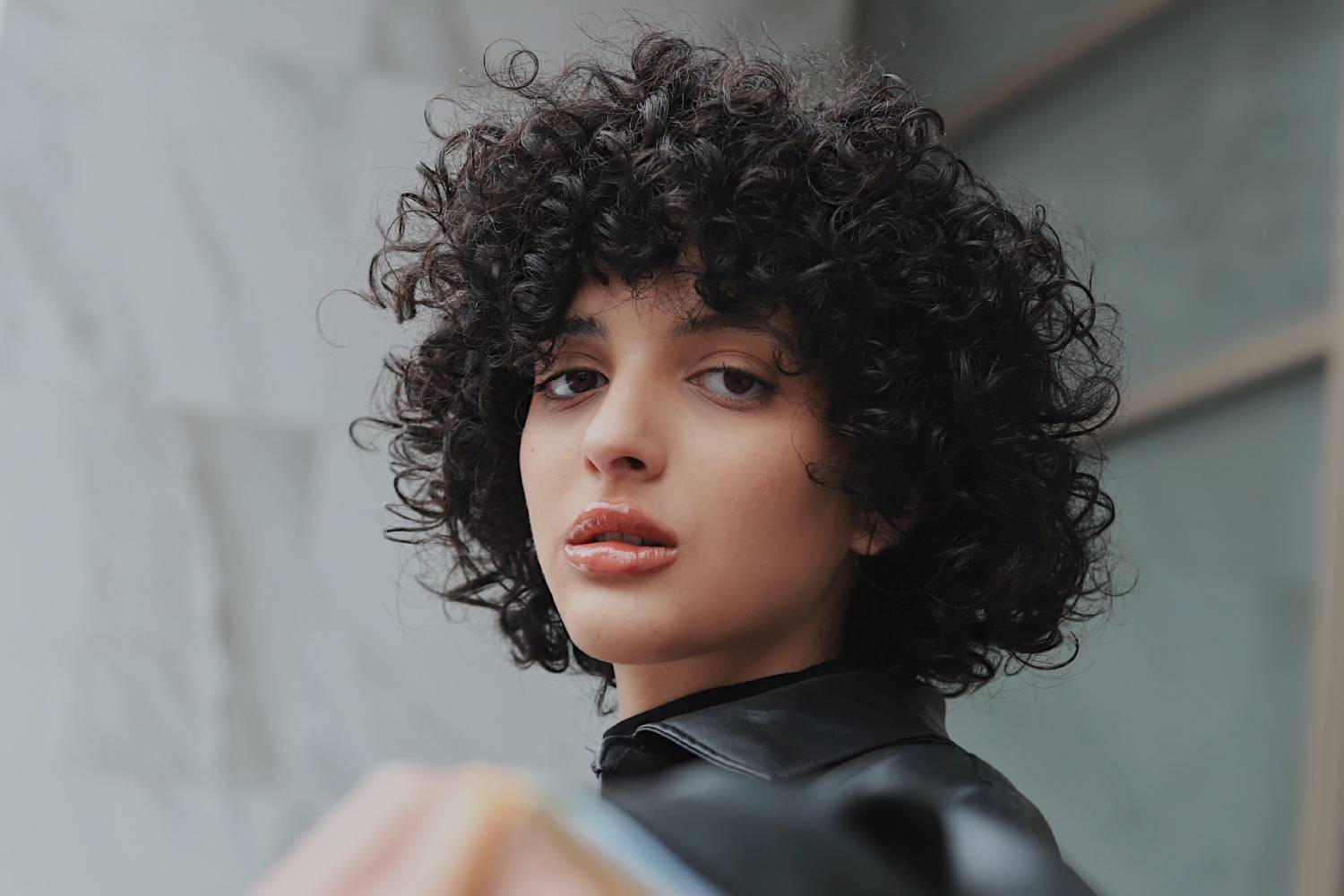 We love beautiful bouncy curls! And if you have curly hair, then you know that keeping them defined is not a piece of cake. Without the right products on your side, the hair can get frizzy and messier than you would like. Without definition, the locks look like they were windblown—usually in a non-flattering way. More than nourishing care, shampoo and conditioners for curly hair provide the hair with elasticity and a healthy shine that highlight your locks with life! To take care of your beautiful hair, nothing better than a duo specifically designed to get the best out of your natural curls. Find the best shampoo and conditioner for curly hair to keep your curls!
Transform your locks with the best shampoo and conditioner for curly hair!
We stand by simple hair routines! To keep things as uncomplicated as possible, we bring a hair routine that won't have you studying it beforehand. You only need to pick the best shampoo and conditioner for curly hair that suit your needs as well as your preferences to keep your hair pretty!
Garnier Fructis Hydra Curls
More than defining your curls, it's a great plus if your haircare also works on leaving your hair hydrated and frizz-proof. That's the case if you use this combo. Get soft and bouncy curls that last with the best drugstore shampoo and conditioner that help to keep the shape for up to four days. A great promise such as this one is only possible thanks to a combination of ingredients that work synergistically! To point out a natural blend of fruit proteins, rich in vitamin B3 & B6, that contribute to stronger and healthier hair while bamboo extract and filloxane nourish the hair and offer extra strength, density and movement. The result? Plump and dense hair locks that feel as silky as they look!
Suitable for everyday use, this is the shampoo you need to keep the hair hydrated and defined, free from frizz at all times. It only gets better when you combine it with the conditioner, a rinsing formula that helps to detangle curly and wavy hair for soft and smooth locks.
---
Syoss Curls
If bouncy curls are what you want, then take a look at this duo. Japanese-inspired, this range offers professional performance with formulations that are easy to use for all consumers. The products work to moisturize and nourish the hair, cleansing and hydrating equally well and at the same time. If that wasn't enough, you'll get long-lasting frizz-control action for beautiful hair locks all day. The secrets to the visible results are soy protein coupled with amino complex. These ingredients boost the hair, improving its strength as well as moisture retention. Made with 90% of naturally derived ingredients without ingredients of animal origin, this is the nourishing care that dry curly hair needs.
Use the shampoo to deeply nourish dry and curly hair while shielding it with a lasting frizz-control action. Each application works to improve the appearance of the hair while comforting the scalp at the same time. It only gets better when you combine it with the matching conditioner, a product that leaves your locks better than ever before.
---
René Furterer Sublime Curl
Meet the gentler formulas to cleanse and condition wavy and curly hair types. Moisturising and curl defining, this range contributes to nourish the hair while defining curls. Equally important, it'll also helps to detangle the hair and leaves it ready for styling. Get hydration, moisture and definition at the same time thanks to the acanthus extract, an ingredient that works to redefine curls by coating each individual strand. In addition, evening primrose oil and cationic contribute to nourishing the hair and preventing frizz! Considering that curly hair tends to be drier and more prone to breakage than straighter hair types, this nourishing formula looks like a great way to keep the locks bouncy!
If you fancy a natural formulation, then you'll love to know that the shampoo has 85% of natural ingredients and the condition goes up to 96%! The shampoo manages not only to enhance your curls but also to leave the scalp perfectly clean, without any dirt or impurities. It only gets better when you finish your hair-washing routine with the conditioner, that'll leave your hair soft, bouncy and detangled!
---
Living Proof Curl
Revive curly, wavy and coily hair with this luxurious Living Proof range. More than cleansing and conditioning, these formulas focus on replenishing and defining hair locks. After each application, you will be enjoying more definition, bounce and smoothness. Of course, results like these come from very well thought formulas, featuring powerful ingredients that transform the hair fibers with continuous use. In this range, the recipe for success is the combination of the exclusive Healthy Curl complex coupled with methiopeptide, while keeping sulfates out. Together, these ingredients contribute to stronger and healthier hair from the inside out, while improving manageability and smoothness, preventing damage.
Start your hair care routine with a nourishing shampoo that strengthens and moisturizes dry curly hair, eliminating all impurities effortlessly. Boost the results to their possible best using the condition afterward! The conditioner contributes to further curl definition and incredibly bouncy curls all the while preventing frizz.
---
Revlon Professional Re/Start Curls
Prepare your hair and scalp for the best shampoo and conditioner for curly hair! Featuring microbiome-friendly ingredients, these Revlon formulas need no sulfates or silicones to get your hair and scalp to their best. KERABIOTIC TRI-DEFY™ technology resorts to proven skincare ingredients to balance the scalp microbiome as well as to define and hydrate curls. In addition, biomimetic vegan lipids together with sugar moisturizers, jojoba oil and panthenol replenish the hair with hydration, all the while improving curl definition and facilitating detangling. Combine these vegan formulas to restore hair strength and curl definition at the same time!
This shampoo is the right one for you if you want to care for the hair and scalp at the same time, without leaving curl definition behind. The hair becomes clean and healthy with each use, as well as easy to comb once you pair the shampoo with its matching conditioner. To point out that you can use the conditioner as a leave-in or as a rinse-off formula, so you get to decide what your hair needs every time.
---
Kérastase Curl Manifesto Bain Hydration
Get perfect curly hair with beautiful defined locks, every day! The secret to the visible results is hidden in the formula, with powerful ingredients that hydrate and restore the hair with shine and radiance. To begin with, ceramides penetrate the hair fiber and fill in gaps for stronger hair that retain moisture more easily. Then, manuka honey— extremely rich in micronutrients—provides a boost of hydration to the hair while restoring its shine and radiance. With this duo, you'll find formulas that bring the best out of curly hair without weighing it down. Full of shine and life, the hair reveals incredible flexibility and elasticity with a controlled body and volume.
Start your hair cleansing routine with this sulfate and silicone-free shampoo that moisturizes, defines curls, boosts shine and restores the hair fibers. Thanks to salicylic acid, it also provides the scalp with a gentle exfoliation action that eliminates any kind of impure residue, pollution, or dirt. The following step is to apply the matching hair conditioner, to provide the hair with an extra nourishing action, and help to untangle even the toughest knots.
---
If you love to take care of your locks, you may like to add a hair mask for curly hair as well as a leave-in conditioner or a curl cream to your haircare routine. More than guiding you on the best shampoo and conditioner for curly hair, let us show you how to complete your routine with complementing products!