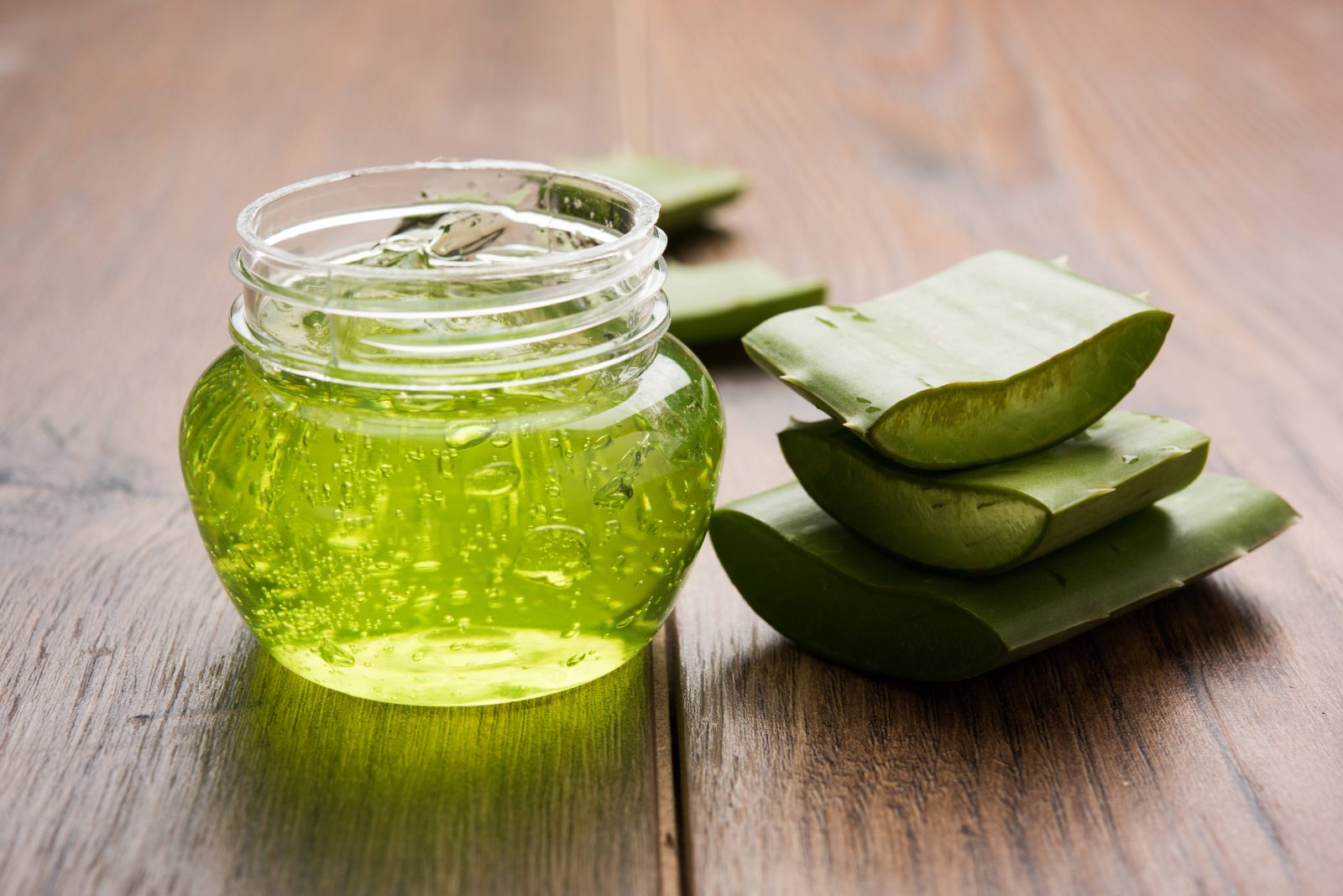 Despite being around for several millennia, aloe vera is still one of the most sought skincare ingredients. For that reason, there's plenty of aloe vera skincare products to please everyone and every need. But first, why is aloe vera so popular? All in all, it's because it's a perfect blend of hydrating and soothing. Some aloe vera properties have been exaggerated over the years, which has created a long conversation around it. However, that doesn't make it a bad ingredient. On the contrary, it's actually used all around because it's such a great one to include in formulas. Just don't buy the hype that it is a magical plant, nor use its pure juice or gel – you actually risk getting burns if you do. This is why great formulas that include aloe vera may be life-changing: all the benefits of aloe vera without the usual risks of DIY. So, the three most important things you will get from your aloe vera skincare products: soothing action to calm the skin, hydrating properties to ensure the water content is just what the skin needs, and skin regeneration, especially on minor burns or chaffed skin.
If you're on the market for some amazing products with aloe vera, just keep scrolling for our favorite ones.
Benton Aloe Propolis Soothing Gel
Soothing gel with aloe vera
If you're looking for a fast-absorbing aloe gel for the face, look no further. This one from Benton is a Korean staple that soothes and hydrates without leaving a residue. Additionally, it's perfect to help reduce redness. If you're looking for a fragrance-free and oil-free calming gel, this might just be the one for you. Combined with propolis, it's able to work even on sensitive oily skins.
---
Missha Airy Fit Sheet Mask Aloe
Sheet mask with aloe
Sheet masks are the perfect dehydrated skin partner, and aloe is no stranger to them. Due to the high hydration efficacy, aloe is often incorporated in sheet masks in order to boost the water content of the skin. This one from Missha is a true best seller and is wonderful to use.
---
Frezyderm Mild Wash Foam Extra Mild Cleanser
Best foam cleanser
A gentle cleanser sometimes is exactly what your skin needs. Whether you suffer from redness or contact dermatitis, going for a mild cleanser can only help. Thus, combining a foam texture with aloe vera is the perfect blend for those with sensitivity.
---
Benton Aloe BHA Skin Toner
Best for acne-prone skin
If you're prone to acne, but don't want to disrupt your skin, this is the one for you. Although it contains a blend of exfoliating acids, it also has aloe to balance the formula. All in all, the formula helps to target skin texture and blemishes, while keeping the skin soothed.
---
Mario Badescu Facial Spray with Aloe, Chamomile and Lavender
Soothing mist
In case you're looking for a hydrating solution on-the-go, here's our suggestion! This mist contains a blend of both aloe and camomile, with a touch of soothing lavender. Perfect for overreacting skin, this mist has the ability to instantly calm the skin. If you tend to have flares during the day, it's definitely one worth checking out.
---
Sesderma Hidraloe Aloe Gel Face & Body
The do-it-all
This is our definitive best seller regarding aloe vera skincare. The formula is super easy to apply and instantly refreshes and soothes the skin. You can actually use it for both the body and face.
---
Piz Buin After Sun Soothing & Cooling Moisturizing Lotion
The soothing after-sun with aloe
Aloe vera and sunburns have always gone hand in hand. Ideally, you wouldn't get sunburned, so it's always worth checking our selection of sunscreens. However, when it does happen, soothing, cooling and hydrating the skin is the way to go. This after sun does the three of them altogether, so it's super practical.
---
Foamie Shampoo Bar Aloe You Vera Much
Best shampoo
If you love a good shampoo bar, then take a look at this formula infused with aloe vera. Featuring a complex of aloe vera and almond oil, this shampoo bar makes sure to clean and hydrate the hair from root to tip! It became an instant best seller as soon as it landed on the store, so go grab yours before the shelves become empty.
---
Arganicare Aloe Vera Hair Masque
Hair mask with aloe vera
This super hydrating hair mask can help you if you'd like a moisturizing and nourishing hair mask. Featuring aloe vera coupled with argan oil, this mask is what it takes to revitalize dry and dull hair. Revive your hair with a formula that leaves your hair smooth, lightweight and delightfully fragrant.
---
Garnier Fructis Aloe Air-Dry No Rinse Styling Cream
Best styling cream
In case your hair tends to get dry and frizzy as soon as it dries out, this is the one for you. Just apply a small amount of this styling product in order to ensure your hair is nourished. It will become easier to detangle and, in case it's curly or coily, it will help to define the texture.
---
You can find more Aloe vera skincare products if you go to our aloe vera highlights page, or if you filter products on our website using the ingredients filters with "Aloe vera" selected.