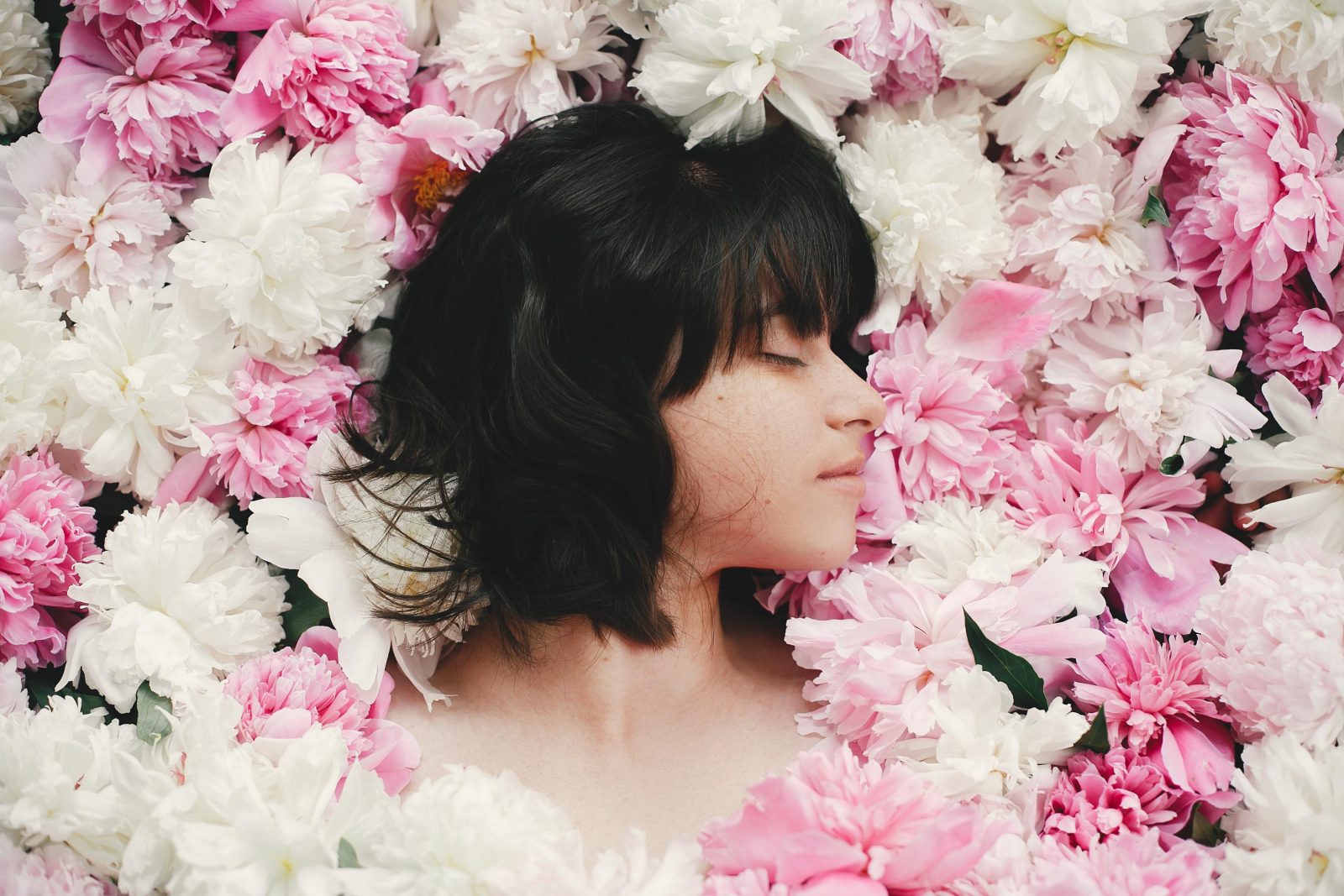 Choosing your next favorite perfume is not always easy, particularly when you can't try them on. If you've already gathered some ideas from our post regarding how to choose a fragrance online, we've now rounded up some of the best smelling perfumes according to our customers. However, "best smelling perfumes" is always relative, because everyone likes different things. Therefore, we've picked perfumes that smell like vanilla, citrus, roses, sexy scents, and low profile ones. We hope we can help you find the one that fits your taste.
---
Chloé Eau de Parfum
The Best Rose Perfume
Chloé Eau de Parfum is class in a bottle. This fresh floral scent embodies the true nature of someone who likes her classic scents with a twist. It starts vibrant and fresh, and then develops into a powdery and rosy mist that envelops you.
---
Elizabeth Arden White Tea Eau de Toilette
Favorite Demure Fragrance
Fragrance doesn't have to be all about projecting your favorite notes onto others. It can be a soft and delicate nod to clean sheets, Japanese spas and the first sip of a perfectly brewed tea. If you're looking for that fragrance that you can use anywhere, from meeting the in-laws to attending church, this is it.
---
Paco Rabanne Olympéa Eau de Parfum
The Number One Vanilla Scent
This iconic vanilla scent opens up with citrusy notes of mandarin and then opens to reveal vanilla and sea breeze notes. A known confidence booster, this pick-me-up scent is the ideal one if you're looking for a way to showcase strength and personality.
---
Cacharel Noa Eau de Toilette
Best Powdery Fragrance
If you're looking for a comfortable and mature scent, look no further. Prada Infusion d'Iris is the scent of the girl boss, the woman who knows what she wants. This is an office-friendly fragrance for someone who doesn't just want to blend in.
---
Gucci Bloom Eau de Parfum
The Freshly Cut Bouquet
Be instantly transported to a spring garden in France, with delicate flowers that have just bloomed. This white flower perfume is not for the faint of heart, it's for true flower scent lovers. It's big, beautiful and bold, a true floral powerhouse. If you love intoxicating tuberose scents, then this one is definitely for you.
---
Marc Jacobs Daisy Eau So Fresh Eau de Toilette
Best Fruity Fragrance
This fresh floral fruity fragrance is decidedly innofensive. The scent opens up with big green notes to then reveal all its fresh fruitiness thanks to litchi and raspberry. It's girly and light, perfect for summer and high temperatures. The violet note offers a bit of a powdery feeling, so it's still very floral and comfortable.
---
Carolina Herrera Good Girl Eau de Parfum
The Spicy Sexyness in a Bottle
Good Girl needs no introduction and the bottle says it all. Fun, flirty, doesn't take itself too seriously, but will not tolerate being put down by anyone. This beloved oriental perfume is the perfect one to use with your expensive lingerie. Heavy, sweet, with intoxicating coffee and cocoa notes that elevate the fragrance and make it unique.
---
Moschino Cheap & Chic I Love Love Eau de Toilette
Citrus and Zesty to Lift the Spirit
The perfect scent to endure scorching heat. Fun and light, this citrusy fragrance opens up vivaciously with a blend of grapefruit, lemon and orange, with a sweet twist. It's safe, office-friendly and one you can pick up undoubtedly in a rush, because its effortlessness will never let you down.
---
Hugo Boss Boss The Scent Absolute For Her Eau de Parfum
The Best Sweet Scent
An almost good enough to eat scent, that blends chocolate, vanilla, and orange for the perfect winter fragrance. A touch of honey makes this exquisite fragrance the perfect partner for woolen sweaters and warm boots. No winter drizzle will put you down when you're wearing this warm and yummy scent. If you're into gourmand scents, this is the one you've been looking for. However, make no mistake, this is not one of those overpowering scents, it actually sits close to the skin, so it's totally office-friendly.
---
All in all, something that smells great is always up to your particular taste. The best-smelling perfumes will always depend on you. However, if there's something we can all agree on, is that there's always the perfect scent just waiting around the corner. If you're still finding yourself in need to explore further options, we invite you to take a look at our perfumes shop.