Everyone you know and follow uses a face serum, but what exactly are face serums? What do they do, do they replace any other product, are they worth spending on? There are just too many questions populating your mind and no one is answering them. Well, worry not, as we are here to help you uncover everything you ever wanted to know about face serum. To this end, just keep reading to find the answers to all your most asked questions.
---
On this post:
---
What is face serum and how does it work?
We shall begin this article with a non-answer, but let us tell you that this one is the only one that will be like this. The problem is: there is no definition for face serum. In case you browse the internet searching for this answer, you will encounter many varying definitions. However, they all come to some key points in which everyone seems to agree. So, what makes a serum a serum?
serums tend to be lighter than moisturizers and thicker than hydrating toners;
regarding the concentration, serums tend to have higher concentrations of active ingredients;
as for penetration, the ingredients used in serums tend to be smaller in size, meaning they are able to penetrate deeper.
All in all, what does this mean? It means that, whatever your skincare goal is, there will be a serum for you. A serum will be the product in your skincare routine that targets your main concerns, whatever they are (as there are serums for literally any skin concern). Think of oiliness, dull skin, wrinkles, lack of firmness, dark spots… Anything that you can pinpoint as an issue, will have an assortment of matching serums. But more on choosing the best serum for you below.
Accordingly, this means that there is no "right age" to introduce serums to your routine. Since all of them have different targets, you just have to choose the one that fits your needs. Of course, children will not need serums, but from teenage years on, when you want to target acne breakouts, sensitivity, or dehydration, it's perfectly normal to start including a serum in your skincare routine if you want to.
Pros and cons of using a face serum
So, what are the advantages of a facial serum? Does it really work? The fact is there are no real disadvantages in serums except for the fact that they are usually the most expensive skincare products. However, keep in mind that you can find serums for every price range, so you just have to choose the one that fits your pocket.
On the other hand, the main advantage is that if you want to target a specific concern, a great serum is where you will more likely find the results you're looking for. So, really, just get a serum.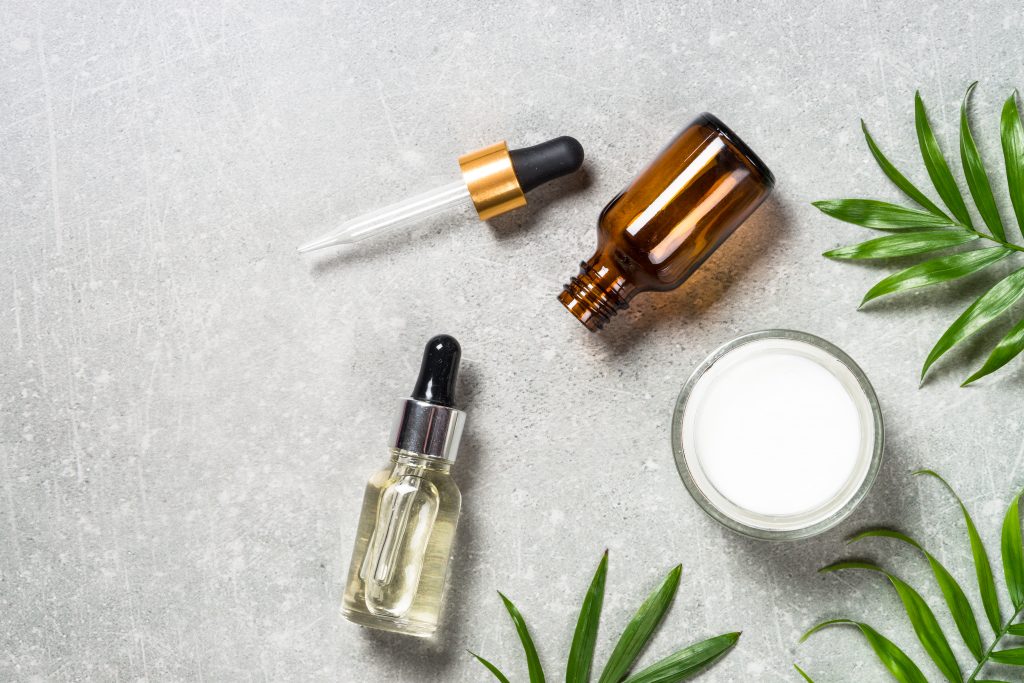 How do I use a serum with other products?
As with everything in skincare, there are no written rules. First of all, you should check if your serum has specific usage instructions. In case it does, just follow them and you'll be fine. If, however, there are no specific instructions, the rule of thumb is that they come after the toner/essence and before the moisturizer/sunscreen. You should use it daily unless otherwise stated by the brand, and some serums can even be used twice a day. If you're unsure if you should use it in the morning or evening and if the brand doesn't state that, choose antioxidants, oil control, soothing, hydrating serums in the morning, and serums for anti-aging, acne, firmness, dark spots, exfoliating serums in the evening. Once again, please remember these are just general guidelines. What you should do is check the specific instructions on your serum.
One common question that keeps popping is whether you should apply an eye cream first or you should apply a serum. Here, we recommend that you check out if the serum can be applied in the eye contour. If it can, apply the serum and then the eye contour cream. If your serum shouldn't be applied to the eye contour, then apply the eye contour first and avoid the area when applying the serum.
Another one is whether you can ditch your moisturizer or toner if you're using a serum. The answer is: it depends. Many people with oily or combination skin will not need a moisturizer if the serum is hydrating. However, people with normal to very dry skin will probably need a moisturizer after the serum.
Finally, how do you use a serum together with another serum? The best practice here is to use the lighter serum first and then follow with the heavier one.
How do I apply a face serum, step by step?
You should use it after you've applied your toner and/or your essence (or after cleansing, if you don't use any of these). Most serums come with a pipette or a pump, so just dispense an adequate amount to your fingertips. Usually, this will be around 3 or 4 drops or half of a pump, but you'll figure out which is the right amount for you with proper use. Each serum will be different, so you'll have to adjust to each new one you acquire.
Do not, in any case, put your serum directly on your face with the pipette, even though it may seem a great idea from what you see on Instagram, YouTube or Tiktok. Pipettes are meant to drop things onto your finger from a distance, not being rubbed against your skin – and this will mean that the bacteria living in your skin will happily transfer to the dropper and then go into your serum jar – and you'll have a spoiled product full of bacteria and mold (GROSS).
Then, after you've dropped the serum into your fingertips, do not rub your serum on your hands. The goal is that you want it to penetrate your face skin, not your hands. This means that you should distribute the serum evenly throughout your face, with gentle strokes. In case you fancy a massage, you can use a roller or any other beauty tool to perform this procedure.
Lastly, do not rinse your serum, it's meant to stay on your skin.
Tips for selecting the best serum
With the astonishing amount of face serums around the globe, it's not easy to find the best one for you. Therefore, we've created a simple guide for you to follow:
What bothers you? If "nothing in particular" is the answer, just go for a great hydrating serum with hyaluronic acid. If, on the other hand, you're answering this question mentally with "dark spots" or "wrinkles", then this is the main goal your serum should be targetting. Discover your main skin concern and make sure you choose a fitting serum.
Do you fancy a specific ingredient? Some people are searching for the best vitamin C serum, others couldn't be bothered with knowing what is in the formula – as long as it works. If you have a favorite ingredient, then just go for it. Did you know that on our online store you can search by the main ingredient using the filters?
What is your budget? With so many cosmetics brands, we're sure there is one perfect serum for you that fits your budget. Don't be alarmed by the prices of some high-end serums, as they are not all created equal. Just search, organize the view by price and you'll find the perfect fit for you.
Our best serum recommendations
In case you're still struggling to find the perfect serum for you, check out some of the selections we have prepared for you:
If you still have any doubts regarding face serums and how to choose yours, we recommend that you take a look at our serum selection and use the filters. These allow you to choose by price, the main ingredient, skin concern, skin type, and many other options. Yes, including whether the product is vegan. If you still have any doubts, feel free to ask for our guidance using the contact form.