Loved by ones and unappreciated by others, most makeup wearers have opinions on lipgloss. With crystal clear shine, the lipgloss coats your lips with unparalleled luster. This result comes from its unique texture: a glossy, slippery liquid product that infuses your lips with comfort. You may find runny formulas as well as thick ones, all of them feeling differently on the lips. You may even find volumizing formulas that sting and plump your lips for extra volume! Different lipgloss formulas allow different results, that's for sure. But what about lipgloss application? There's not a single answer on how to apply lipgloss. We came up with three different application options that allow for different results.
What is lipgloss?
Lipgloss is a lip product that coats the lip with unparalleled shine and comfort, at the same time. It offers a glossy result with the comfort of a lip balm! We'd even dare to say that lipgloss creates the most flattering lip finish there is. It enhances the lips with shine, possibly with a touch of shimmer as well as with some sheer color if you go for a tinted formulation.
If we're talking about the formulation, there are a few things we can say to define what lipgloss is. In a nutshell, we can say that lip glosses are a base of oils and waxes, with residual—when not totally absent—pigments, combined with the star petroleum jelly, responsible for lipglosses' shine.
Now that you're convinced, let's check the different types of lipglosses you can choose from!
All types of lipglosses, simplified
We thought you'd like some hints about incredible formulas, now that you're briefed on how lipgloss instantly beautifies your lips. We have some clear ones, some formulas with color, as well as reflective shine to spice things up. Go with the one that you feel would make the most out of your lips.
Clear lipgloss
A nice to have for all occasions! Clear lipgloss should be a staple in all makeup kits, as it is always ready to elevate your lip looks to the next level. Either of the following is a great formula to give a try.
Shimmery lipgloss
More than the reflective shine, these formulas manage to bring another element to your look: shimmer! Multi-dimensional, fancy-looking shimmering particles that delight any sparkle lover. You just can't go wrong with these two!
Tinted lipgloss
Choosing shine doesn't necessarily mean compromising on the color! Especially if you're using lipgloss alone—without layering it over other lip colors—a tinted formula may be the way to go. These options work beautifully not only alone but also over other lip products, so you create all kinds of looks with them. Find your favorite shade and go for it!
---
One lip gloss, three ways!
We've decided to put clear lip gloss to the test! We've come up with three different looks where the star is definitely the shiny lipgloss, and we also have a very easy step-by-step for you to follow and recreate with your favorite lipgloss. Keep in mind that you may replicate all these looks with any lipgloss formulation, whether it be a shimmery or a tinted one!
Look 1: The bare lip lipgloss look
Not all glosses feel the same, so if you're haunted by some sticky texture from the past, it's time to give lipgloss a new chance. Lipglosses have come a long way and the formulas are now as varied as preferences go. And that's why applying lipgloss, whether it be a clear formula like Shiseido Crystal GelGloss or a shimmery one such as Dermacol Diamond Shine Lip Gloss Crystal Crush, can feel just as pretty as it feels comfortable! Lipgloss formulas leave the lips hydrated, without the sticky feeling we all fear.
So, how to apply lipgloss on bare lips?
For this makeup result, you need nothing more than your favorite lipgloss and your bare lips. You won't need extra products or any particular makeup application ability. This is as easy as a lipgloss application can be! You can use the lipgloss applicator to apply the product directly onto the lips, starting by the center of the lips and moving outwards. To avoid product from accumulating on the corner of the lips, apply a thin amount of the product as you move away from the center of the lip!
---
Look 2: The gradient lip look
If you're willing to make your lip look extra interesting, we suggest that you try a lip liner and lipgloss combo. Let us convince you! Using a lip liner, such as the Flormar Waterproof Lipliner (waterproof lip liners are incredible), you'll be able to perfectly delineate the contour of your lips (even overline slightly if you like!). The pencil is a splendid makeup item not only to bring definition to your lips but also to create a gradient of color, as we did in the image below. Combining a lip liner and lipgloss, you'll be able to create a professional-like lip result!
How to combine a lip liner and a lip gloss?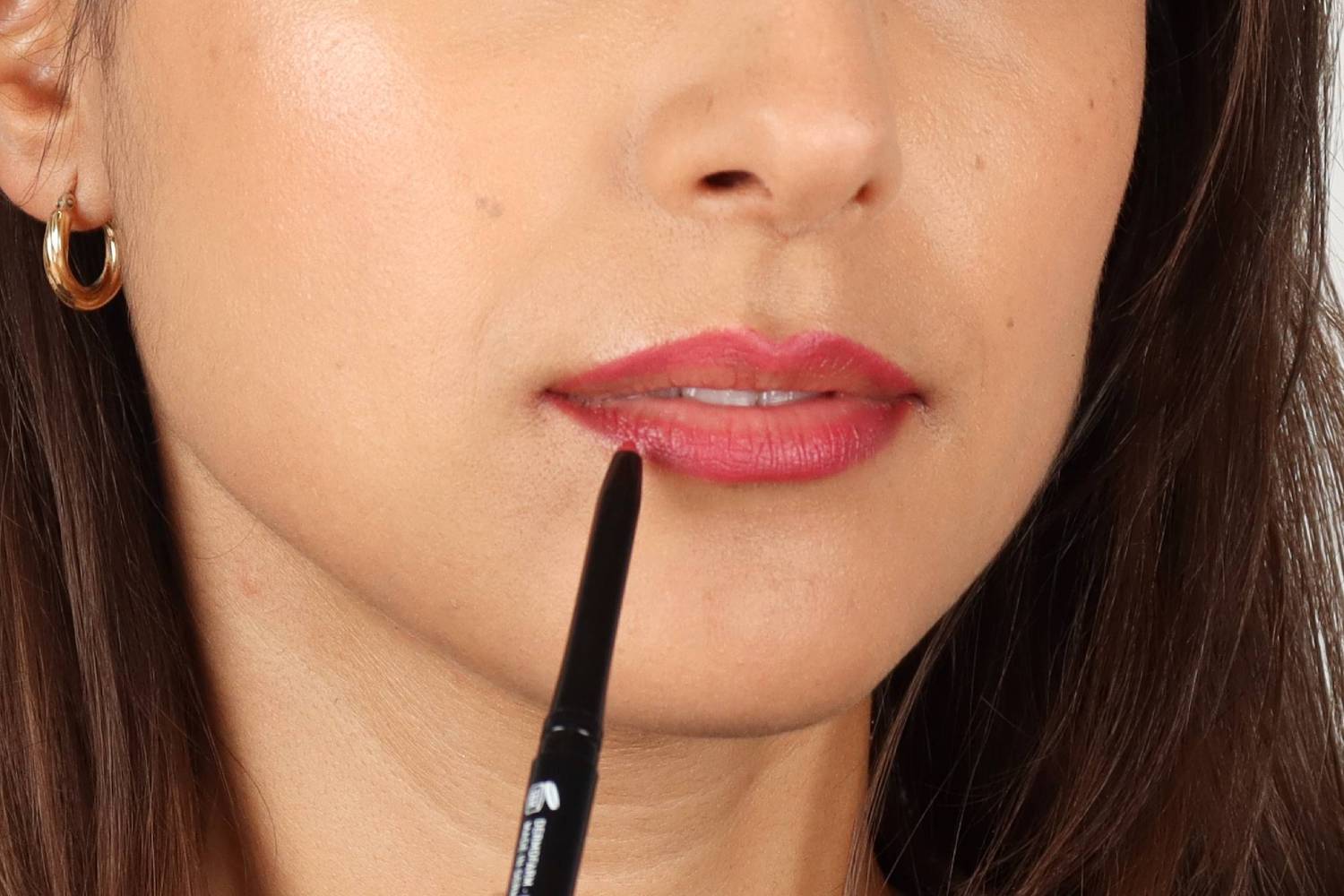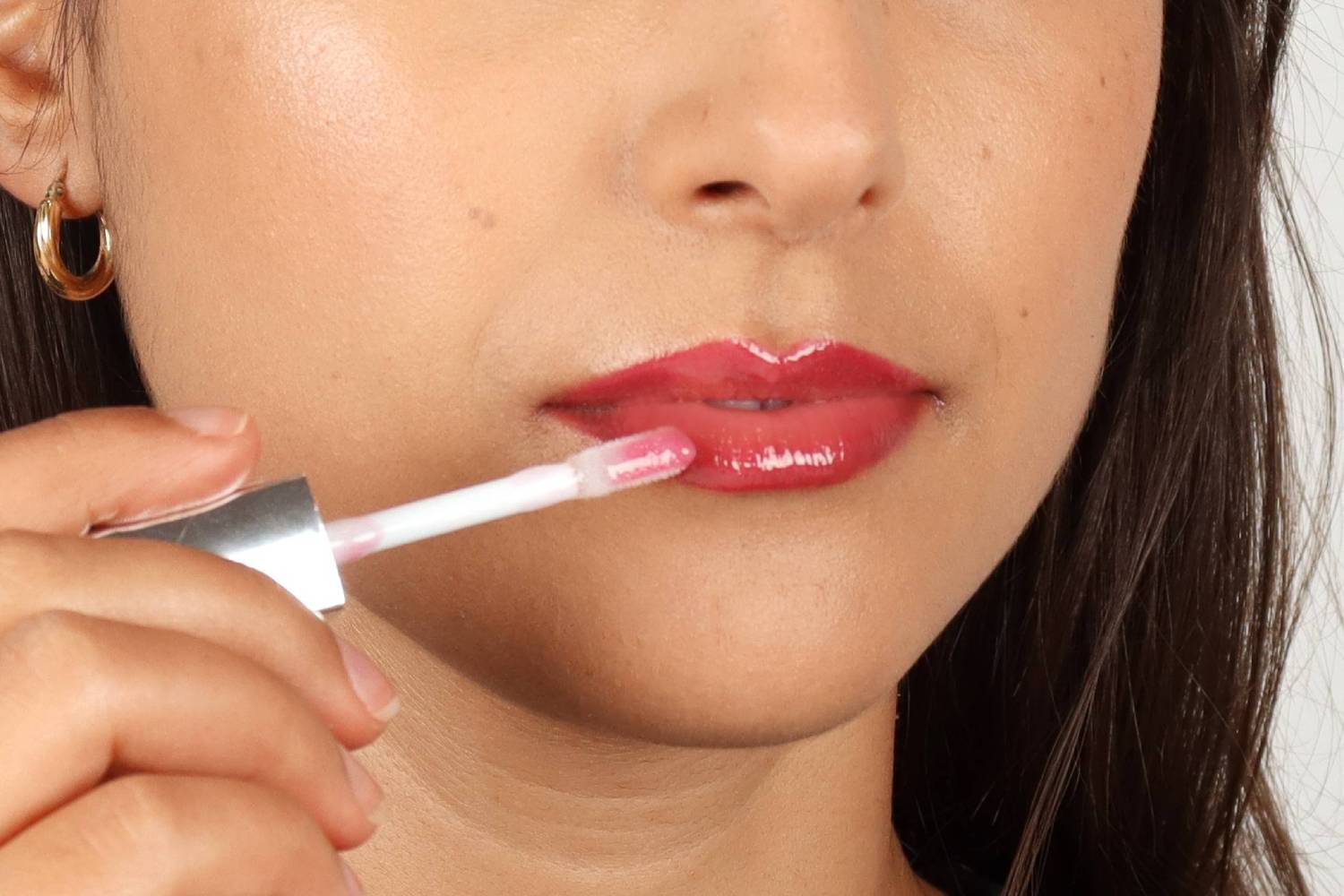 The answer is really simple! Just follow us on this two-step tutorial.
Step 1: Start by using the lip liner of your choice to define the shape of your lips. But don't stop here! If you use the lip pencil to fill in the lips slightly, you'll be able to create a much more natural result. Once you define and fill in the lip with fading color as you see above, it's time to move on to lipgloss.
Step 2: Apply the lipgloss version you like the most—with or without color, with or without shimmer—starting by the center of the lip. While moving to the corners of the mouth, try to apply a thinner coat so it doesn't end up accumulating.
---
Look 3: The gloss over lipstick look
For those who like color as much as they like shine, the lipstick and lipgloss combo is as good as it gets. You'll have the intensity of a lipstick, with the exceptional shine (or even shimmer!) of lipgloss. What a result you'll have by combining these two!
By applying the lipgloss over the lipstick, you'll transform the finish of the lipstick immediately, while adding extra dimension and creating an illusion of more volume. Actually, there are lipglosses, like Catrice Volumizing Lip Booster, that work their way to boost the volume of your lips, not only by reflecting light with amazing shine but also thanks to ingredients that stimulate your lips. Are you ready to start pairing your lip products?
How to layer lipstick and lipgloss?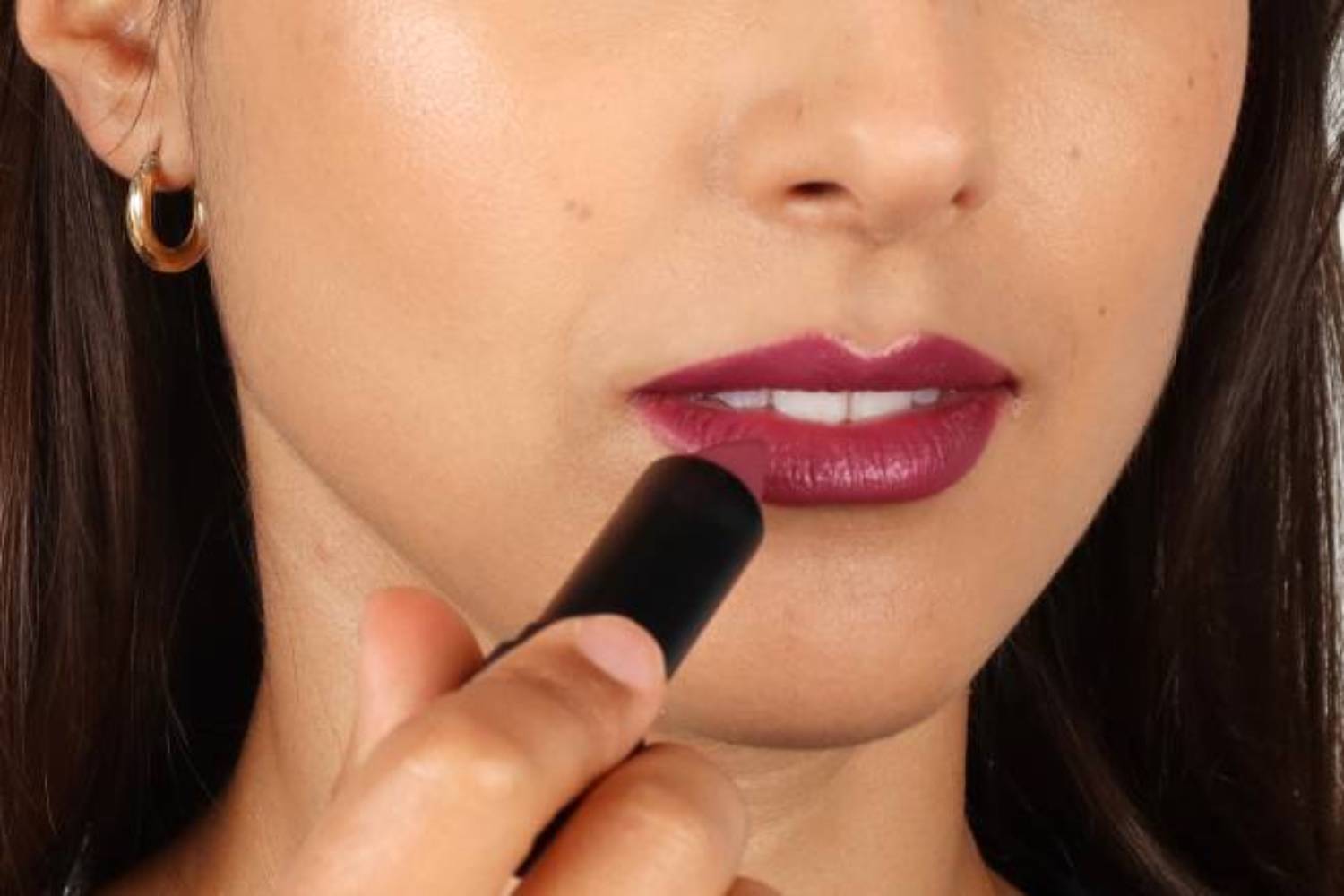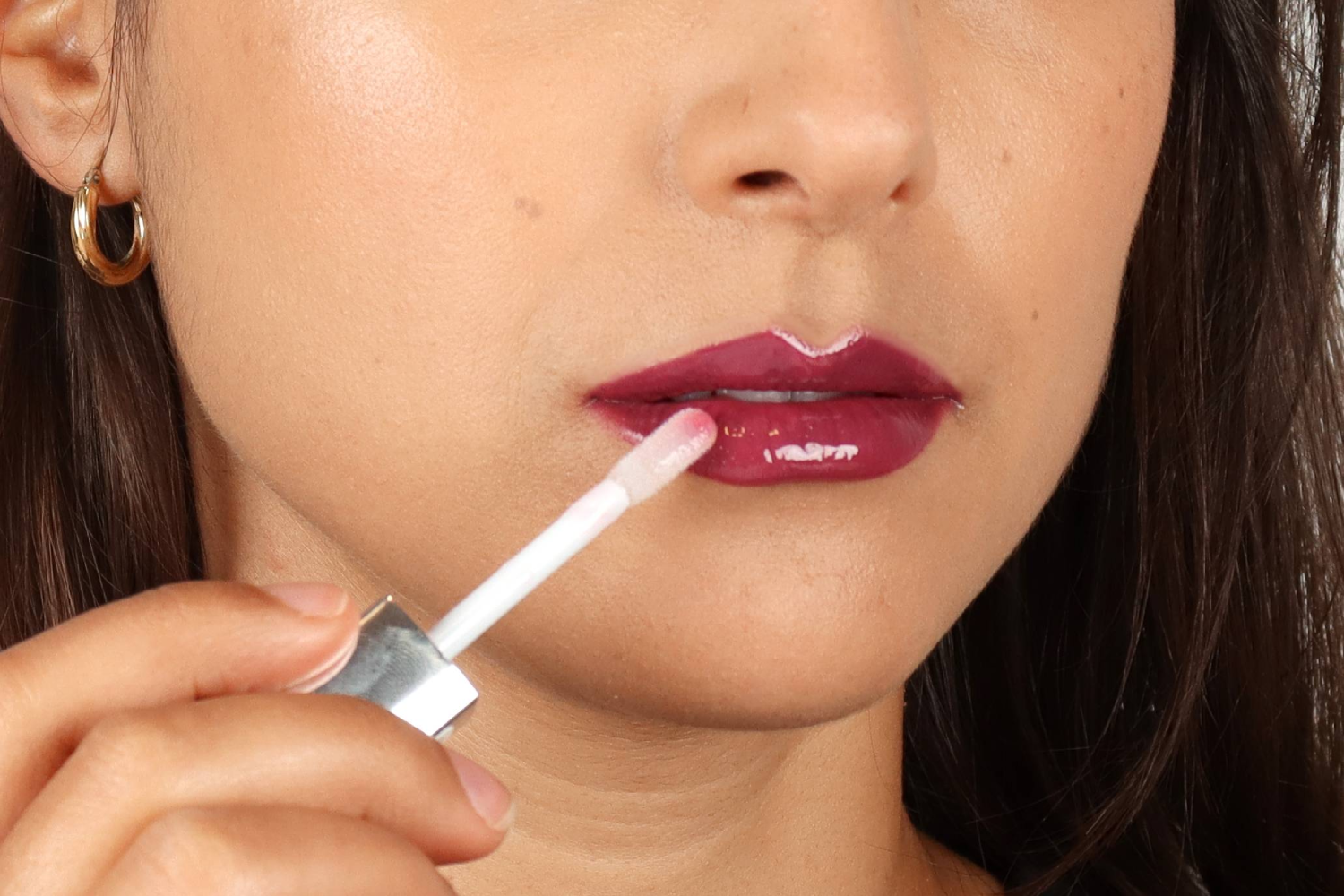 The best part is that you can be creative and come up with infinite combinations. From natural color bases to a dramatic purple shade, any lipstick makes a good base. As you can see, we've chosen an intense color that should look flattering on most skin tones.
Then, time to layer shine! Is it shimmer or shine weather today? After finding the perfect duo, it's time to coat the base color with shine. In order to do that without spoiling the lipstick applicator with color, we recommend that you put a generous amount of the lipgloss on the back of your hand and work that to the lips using a lip brush, like Real Techniques Retractable Lip Brush. That way, your gloss applicator will look pristine until the last drop!
---
Are you a true fan of lip products? Then you'll love to find all there is to know about lip makeup with our complete guide!