Press on nails had a big moment a couple decades ago, and are now back to spread some nail magic. They're easy and quick to apply, and lovely to look at. They definately worth a shot. It's time to put your hands on it—and learn how to apply preen on nails on your hands too!
What are press on nails?
Press on nails, or glue on, are acrylic nails that are ready to glue on your natural nail. There are two main ways of making them stick to your nails: ashesive tabs, such as the Ardell Nail Addict Adhesive Tabs, or nail glue like the Ardell Nail Addict Professional Nail Glue. You'll find fully manicured options as well as simple, clean and natural nails sets that you can use alone or improve with a coat of your favorite nail polish shade. To sum up, we can say that press on nails are manicure ready to use!
What are the benefits of press on nails?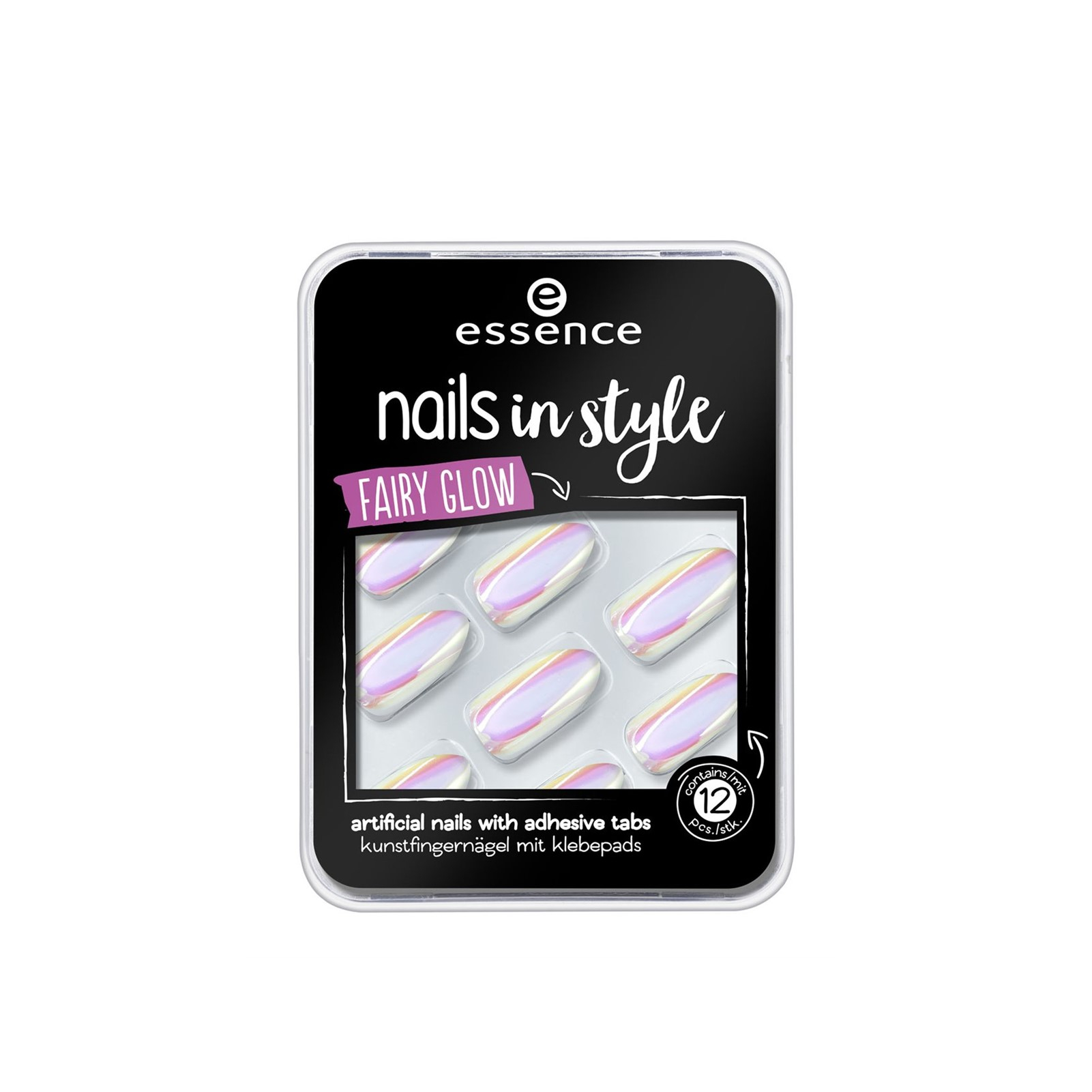 essence Nails In Style 05 Touched By A Fairy
So many things to say, so little time! To begin with, it saves you time and energy: you'll only need a little glue and a set of pre-manicured nails. If you ever applied nail polish, you know how long some formulas take to dry—not with pressies! If you're not a talented nail artist, with press on nails it should look like you are: your manicures are going to look professionally made. As of these weren't benefits enough, you can grew your nails from short to big in seconds, without going to the salon applying acilyc nails!
How to apply press on nails?
You may apply press on nails using adhesive tabs or nail glue, as we've previous stated. Even though these two options are different, the application process is similar! To begin with, you'll need to make sure your nails are clean and dry: you may even use a little acetone to remove any traces of oil. The following step is to choose the size of the false nail you want to apply to each finger. Then, apply the glue of your choice directly to your natural nail (if using the adhesive tabs, make sure to press firmly!). Lastly, time for the fun part! Place the press on nail on the right place and start pressing it on. Make sure to press the false nail for 10 to 15 seconds.
How long do press on nails last?
Depending on the method you use, you can expect them to stay put for four days to a week. We can expect press on nails that stay by the power of the adhesive tabs to last for about four days, while the ones that you apply with liquid nail glue can last up to a week. Even though they can last for a few days, you may only want to wear press on nails for one day, and that's ok too! All you have to do is removing them according to the brand's directions.
Can you reuse press on nails?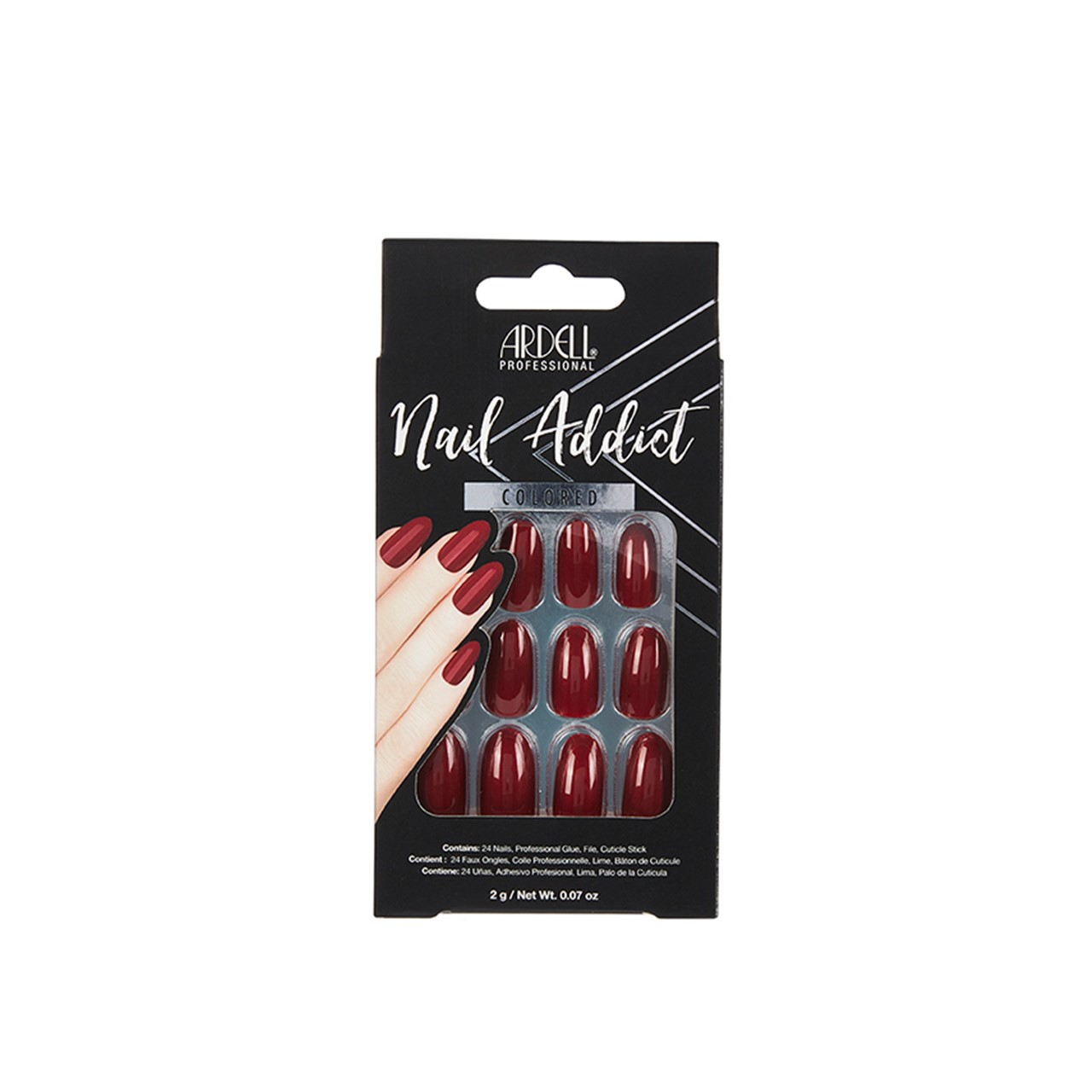 Ardell Nail Addict Colored Artificial Nails Sip of Wine
Yes, you can reuse your press on nails! As long as they look good, you can (and should!) reuse them. To make this work, you have to be careful removing them, so you have them looking as good as new the next time you feel like an express manicure. Using the ashesive tabs makes the process as easy as possible. It allows for a removal that won't damage your pressies!
Can you file and trim press on nails?
Luckily, yes! You can file and trim your press on nails to your liking, using your regular nail accessories, like your nail clipper and nail file. Even though this is not an essential step, filling the nails is the best way to make the press on nail shape look natural and blend it with your nails to be as one. Don't be afraid to tailor your press on nails to your needs—you'll love the result!
Can I shower with press on nails?
Yes, you can shower while rocking your press on nails. They're water-resistant and you can do pretty much the same life as you'd with your natural nails. There's one thing you'd need to consider on this matter, though, and that's how long you should wait to shower after press on nails. The glue or the adhese tabs need their sweet time to establish and settle on their new home for the next few days—your nails—and any contact with water can disturb the process. That's why it's recommended to wait about three hours between applying your press on nails and having your hands in contact with water—including, of course, showering.
How to remove press on nails?
Even though removing press on nails feels less exciting than applying them, it can also be troubleless. There are two official removal methods: if you're using adhesive tabs, you'll need to place the hands into warm water with soap e gently remove the artificial nails. On the other hand, if you're using professional glue you should need to soak your nails in an acetone-based remover. Allow a few moments for the acetone to dissolve the glue and then start pulling the nails gently and carefully.
What is the downside to press on nails?
It's hard to believe that dressing up your nails can have any downsides at all—and, in fact, there're not much. The downsides we can point out are some possible uncomfort if the press on nails are too tight, as it can cause the skin around the nail to become irritated. Also, we can expect that the continue use of glue of adhesive tabs may cause the natural nail to become brittle and more prone to break. Equally important, if your pressies leave any space between fake and natural nails, it can be an amusement park for bacteria.
Lastly, it can leave you positively addicted to beautiful manicure. Beware!
---
We love nail care as much as you do! You should take a look at our post about manicure routines as well as the one with our favorite chip-free nail polish formulas.