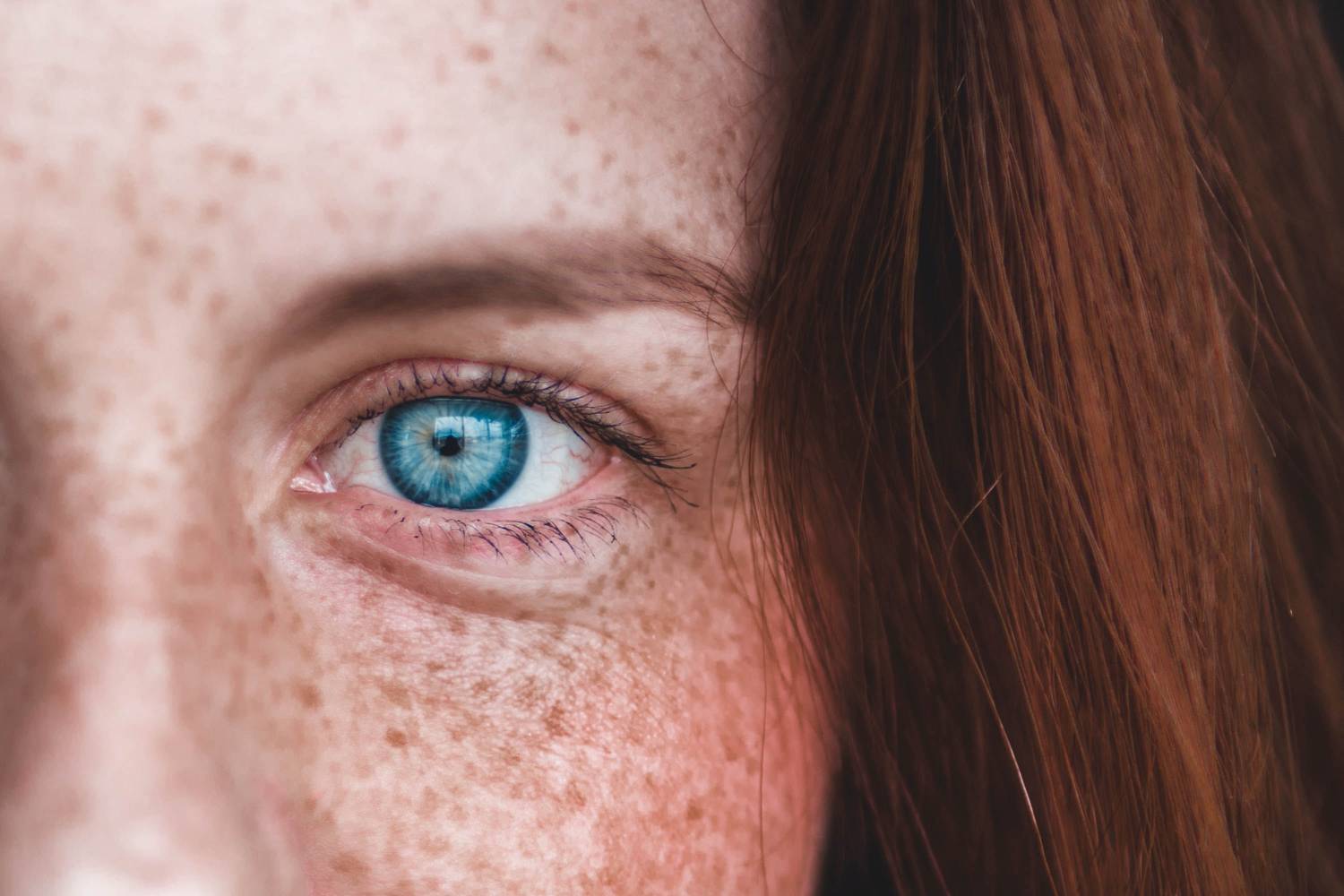 It's no news that pregnancy is time for body and skin change. Whether some changes are obvious and even expected (like a belly bump!), others may catch you off guard (like pigmentation issues, such as chloasma). You may recognize chloasma—the melasma of pregnancy, also known as the mask of pregnancy—as the brown facial pigmentation that uninvitedly appears on the face, whether you care for its presence or not. This pigmentation is triggered by unpredictable hormonal changes and overstimulation of melanocytes—and that means that any pregnant person can develop this kind of hyperpigmentation, even those with no previous dark spot issues. Important to mention that, unlike other types of pigmentation, it may develop even without sun exposure—but sun exposure exacerbates it!
So… what's left to do? It's true that we can't predict who's going to suffer from chloasma, and that it's difficult to get rid of it. The very best thing to do is to prevent it! You may prevent it essentially in three ways: avoid direct and intense sun exposure, use plenty of high SPF sunscreen, and use the best preventing care for hyperpigmentation during pregnancy!
Preventing care for hyperpigmentation during pregnancy
If you're pregnant and not keen on the chloasma look, then you should consider the following treatments—even if you have no history of hyperpigmentation. Chloasma may fade after pregnancy, but it's difficult to eliminate it completely. Check out these incredible serums and creams, fully compatible with the state of grace you're going through!
Caudalie Vinoperfect Radiance Serum Complexion Correcting
Natural radiance-improving serum
This iconic serum is well-known for boosting radiant and preventing dark spots, all thanks to its powerful natural ingredients. To point out the patented Viniferine, an active that counters hyperpigmentation during pregnancy and melasma. This formula is just as effective as it's gentle—it is non-photo sensitizing and suitable for all skin tones, as well as for pregnant and breastfeeding people!
---
Martiderm Pigment Zero DSP-Brightening Serum
Brightening serum for all skin tones & types
Regulate your melanin production with this lightweight serum! Gentle to your skin but not to hyperpigmentation, this concentrate works hard to prevent and eliminate dark spots. To inhibit tyrosinase (the enzyme which controls melanin production), this serum combines genistein together with phytic acid. The result? A complete serum, with a light texture that is easily absorbed and suitable for pregnancy and dark-colored skin.
---
Sesderma C-Vit Serum Liposomal
Illuminate the complexion with vitamin C
Say goodbye to dull skin with this antioxidant booster! More than getting rid of signs of fatigue and aging, this concentrate is of great assistance in boosting skin luminosity and minimizing the appearance of dark spots. Featuring vitamin C, this formulation contributes to evening out your complexion while improving the overall appearance of your skin. Thanks to liposomal technology, the serum is a good ally for sensitive skin!
---
Thiamidol in a quest for an even complexion
It's time for you to give a chance to this unique brightening serum! It contains nothing less than the powerful thiamidol, an active that is shown to be effective in reducing and preventing dark spots. Actually, 100% of volunteers in clinical studies report more radiant skin after two weeks of using it! Suitable even for sensitive skin, this formula works to visibly even out your skin and prevent the re-appearance of dark spots.
---
Sesderma Azelac RU Depigmenting Luminous Fluid Cream SPF50
Immediate radiance & sun protection
If you'd like to go with care and sun protection at the same time, then take a look at this luminous formula! With actual shimmering particles, this cream is ready to prevent all types of hyperpigmentation. In order to do so, Sesderma presents here a synergic combination of active ingredients. Azelaic together with tranexamic acid is the ideal duo to keep dark spots away! The best news is that it's suitable for sensitive skin as well as for dark skin tones.
---
The best sunscreen for pregnancy
If prevention with anti-dark spots serums is an essential step, the same applies to protecting the skin with high SPF. There are plenty of formulas that are perfectly compatible with the pregnancy period; however, these deserve the spotlight! For ethical and safety reasons, cosmetic products don't get to be tested directly on pregnant people. Thankfully, science and technology together get a way of verifying the safety of these incredible formulas!
ISDIN FotoUltra 100 Spot Prevent Fusion Fluid SPF50+ has a unique formula especially developed for skin prone to dark spots (hi there pregnant people!). With incredibly high UVA protection (PPD61) it helps to prevent the formation of pigmentation alterations, such as melasma, sunspots and chloasma. Suitable for sensitive and atopic skin, it's impossible to find a reason not to use it—even the texture is incredibly fluid and easy to apply!
If a tinted formula is all that you need, then take a look at La Roche-Posay Anthelios Pigment Correct Cream SPF50+. It helps both preventing and correcting hyperpigmentation during pregnancy, making it the ideal ally for pregnant people! A combination of powerful actives—Procerad and CELLOX-B3 technology coupled with Mexoryl XL—and sheer pigments coat your skin with a lightweight yet very effective shield while perfecting the skin.
---
Taking good care of your skin is an important part of the transformation process that is pregnancy. If there's more you need to learn about skin changes during pregnancy, we got you!