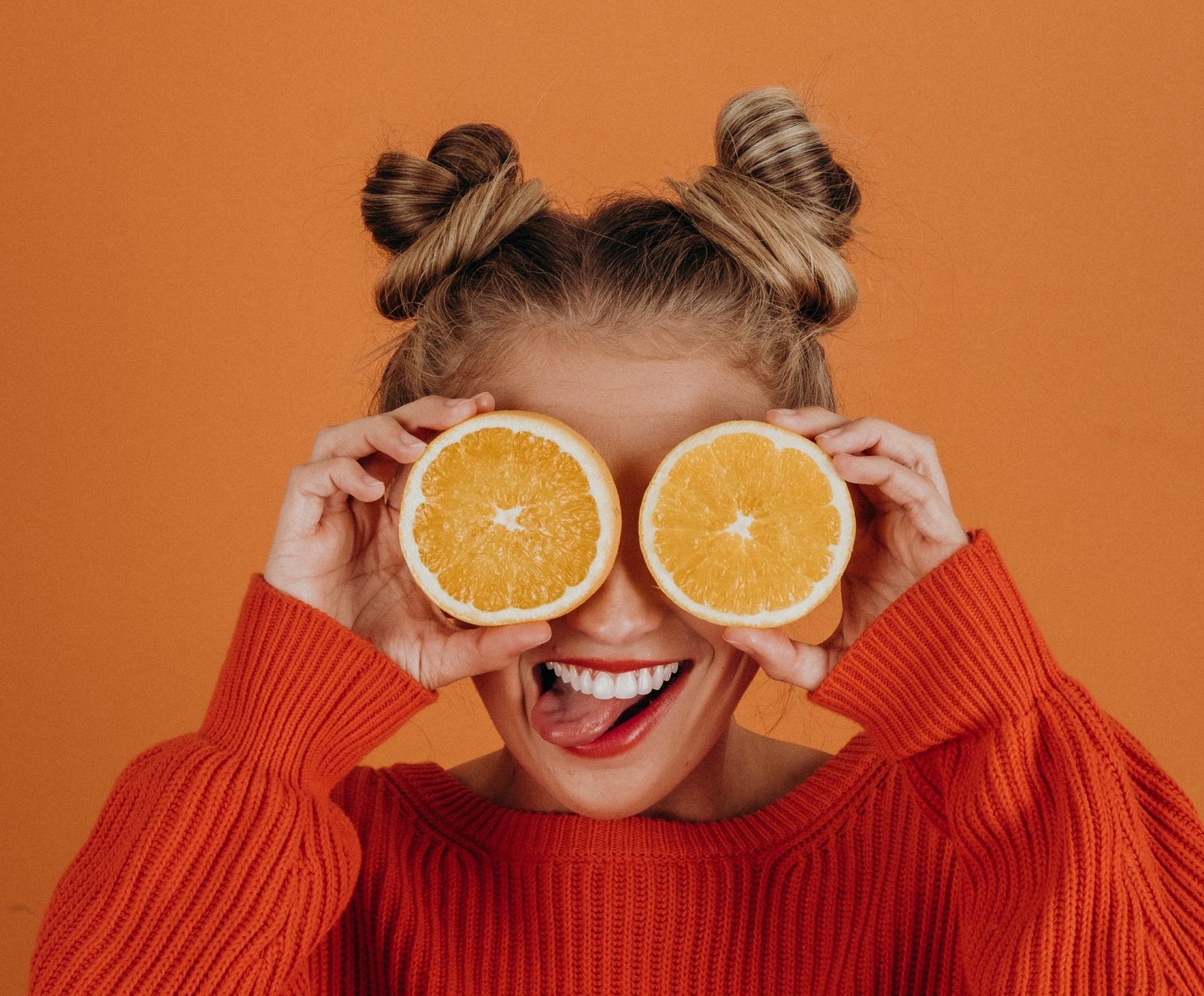 Vitamin C… There are so many occasions in our lives when we hear about it, where we need it and how it can make a difference … our grandmothers tell us that it prevents the flu, our co-worker advises us to take it to increase energy and our doctor prescribes it to reduce stress. It is present in our imaginary in the shape of an orange and it is the most abundant antioxidant in human skin where it plays biological functions of extreme importance.
As an antioxidant, it prevents damage associated with free radicals that are the result of chemical reactions that naturally occur in our bodies, either by the natural aging process or by the action of external environmental factors such as pollution and UV radiation.
Sun damage is, actually, one of the main skin concerns that Vitamin C can address with its – let's say – magical properties. We devoted an entire post to this matter, some time ago, as important and we think it is. If you're interested, please, take a look.
Vitamin C – Why it is so good for my skin?
It is, in fact, great for our skin. Vitamin C can work true miracles acting on so many areas of human metabolism:
Slows down the free radical production that naturally happens on our bodies;
It increases collagen fiber production, therefore prevents photoaging and helps to reduce wrinkles;
Inflammatory processes such as sunburns and erythemas can benefit a lot from its anti-inflammatory properties;
Decelerates melanin production that is in the origin of dark spots due to its lightening compound;
Helps the skin to be nurtured and hydrated;
Helps Vitamin E (another antioxidant) to regenerate increasing membrane protection.
Where can I find Vitamin C? In my diet or in my cream?
A healthy diet is, unquestionably, the best source of Vitamin C. Parsley, Brussels sprouts, cauliflower, peppers, cabbage, kiwi, papaya, coriander, kale, orange, lemon, chestnut, strawberry, grapefruit, broccoli, clementine, nectarine, and spinach are some of the foods that contain a higher concentration of Vitamin C. Consuming them raw and as fresh as possible reduces vitamin C losses in the cooking or cooling processes. In the case of the fruit, it should be consumed as soon as it is cut because exposure to air and light causes oxidation and loss of Vitamin C.
However, even eating healthily, we can increase the levels of Vitamin C combining the diet with topical application.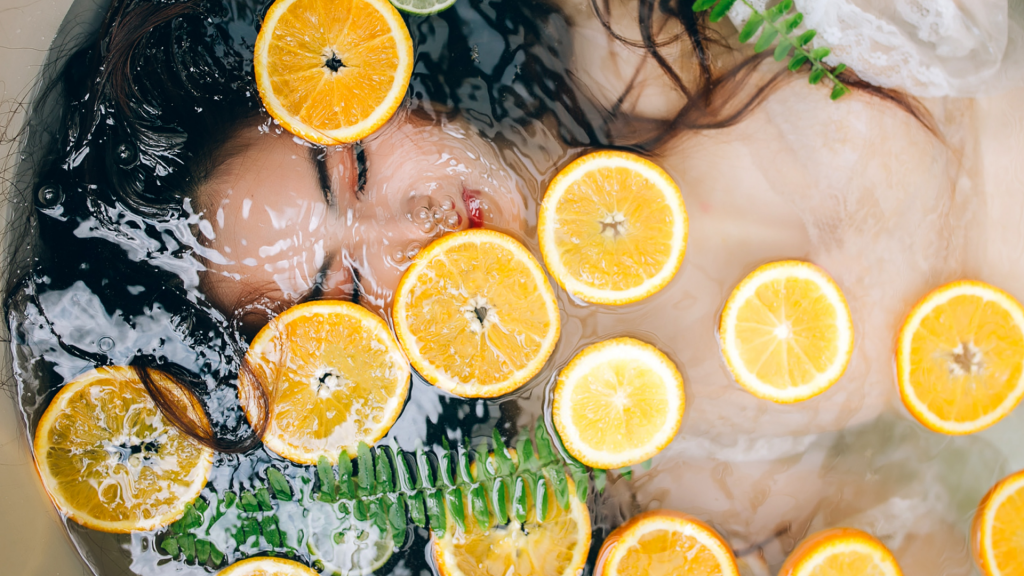 Nowadays, this vitamin can be found in many cosmetic formulations and in different concentrations. Let's present you some of the products with Vitamin C you can find in Care to Beauty's catalog:
Texture: cream

Skin type: all skin types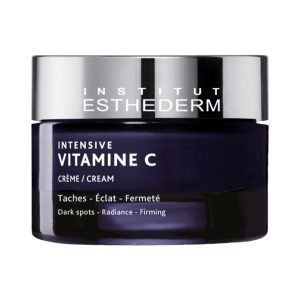 This is a global anti-aging cream which is supported by its main ingredient, Vitamin C. This ingredient is able to increase collagen production, which results in firmer skin and redefined facial contours. Besides that, it is also a powerful antioxidant, reducing the damages from free radicals and protecting against oxidative stress. 93% of the customers state that their skin is more radiant and firmer and 83% declare that the skin is more even.
Texture: serum

Skin type: all skin types, including sensitive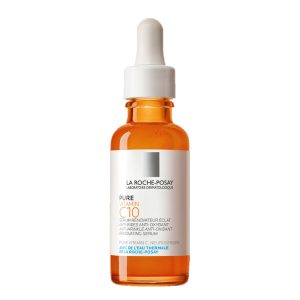 The most recent antioxidant solution with pure vitamin C, salicylic acid, and neurosensine from La Roche-Posay, especially created to unveil the full radiance of sensitive skin. This innovative product provides the skin with both renewing and anti-aging benefits, as it targets wrinkles and fine lines, dullness and lack of luminosity, and irregular skin texture. The light, serum-like texture is easily absorbed, leaving a velvety and non-oily finish on the skin. For this reason, this product is perfect as a make-up base.
Texture: serum

Skin type: all skin types, including sensitive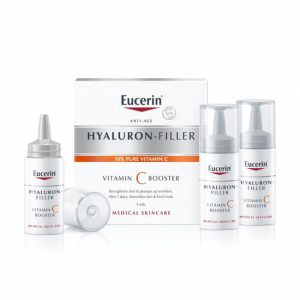 An anti-aging serum with 10% pure and freshly-activated vitamin C. Suitable for all skin types, this serum fights free radicals and addresses the first signs of aging. In order to achieve this, it strengthens the skin, plumps up wrinkles, and gives the skin a smoother, fresher, and more radiant look. In a study conducted with 140 women aged 35-55, 99% of volunteers confirmed the skin felt softer and looked revitalized; 98% found the skin fresher and younger-looking; 97% thought the skin was smoother and firmer; 83% reported that wrinkles were noticeably plumped up.
Texture: serum

Skin type:  all skin types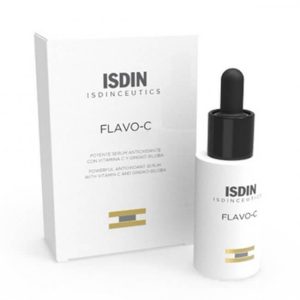 A powerful antiaging serum with vitamin C and Ginkgo biloba, granting an antioxidant boost to the skin and promoting skin elasticity and tone. Vitamin C is well known for fighting photoaging at its core, since it's a powerful antioxidant able to bind to free radicals and stop them from degrading skin's fibers and causing lack of firmness and elasticity. Moreover, skin will look brighter and more luminous, looking reenergized and well rested.
Texture: cream

Skin type:  all skin types
Reduces deep wrinkles and restores skin firmness. Visible signs of aging are reduced and the skin color is evened. La Roche-Posay laboratories have developed a formula perfect for sensitive skin with the optimum concentration of pure vitamin C, which is considered to be an effective measure to fight the signs of aging of the skin. It stimulates the production of collagen fibers to fill deep wrinkles and firm the skin. Day after day, the skin becomes more supple, radiant and soft to the touch. It is a fast absorbing cream with a light, refreshing texture. The velvety, non-greasy texture adapts perfectly to all skin types. It fights the signs of aging like visible lines and deep wrinkles and provides an immediate blurring effect on uneven skin tone.
Texture: serum

Skin type:  all skin types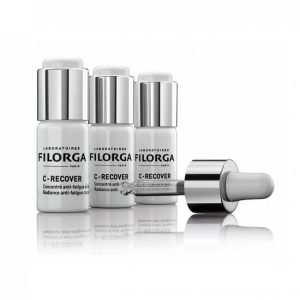 Is a potent antioxidant serum that boosts radiance and protects against premature aging. Perfect for people under a lot of oxidative stress, like people who smoke, who live in urban areas and are intensely exposed to pollution or just want to prevent premature aging, this serum contains 8% Vitamin C and should be used at least once or twice a year to work as an antioxidant-intensive treatment. Contains NCTF Chronospheres and Hyaluronic Acid to hydrate and revitalize the skin, 8% of pure Vitamin C to boost radiance and fights free radicals that prevent premature aging, hydrating Polysaccharides that deeply moisturize the skin to reduce wrinkles and marine-derived collagen which has an intensive smoothing action and a filler effect on wrinkles.
Texture: cream, gel-cream, serum, body cream, eye cream, mask, mist, capsules & patches

Skin type:  all skin types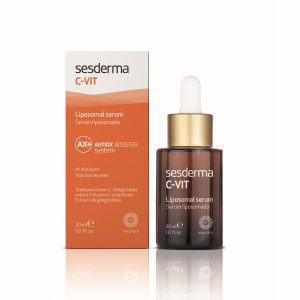 Recommended for all skin types, this best-selling range makes use of the anti-oxidant, moisturizing and regenerating properties of Vitamin C for an intensive treatment of photoaging. Due to the intense exposure of the skin to hazardous stressors like tobacco, pollution, poor diet and lack of sleep, the skin starts to show the first signs of premature aging like loss of radiance and fine lines. This Vitamin C range helps to reduce the appearance of wrinkles, dark spots and protects from free radical damage. The powerful antioxidant cocktail is nano-encapsulated in lipossome bubbles in order to penetrate deeper into the skin and act faster. Thanks to its ability to boost collagen synthesis, this range also prevents loss of firmness. In this range, you can find a multitude of products: cream, gel-cream, serum, body cream, eye cream, mask, mist, capsules & patches.
As you see, there is a wide range of different products, rich in Vitamin C, that can be there by your side, helping your skin become more protected, hydrated, brighter and smooth.