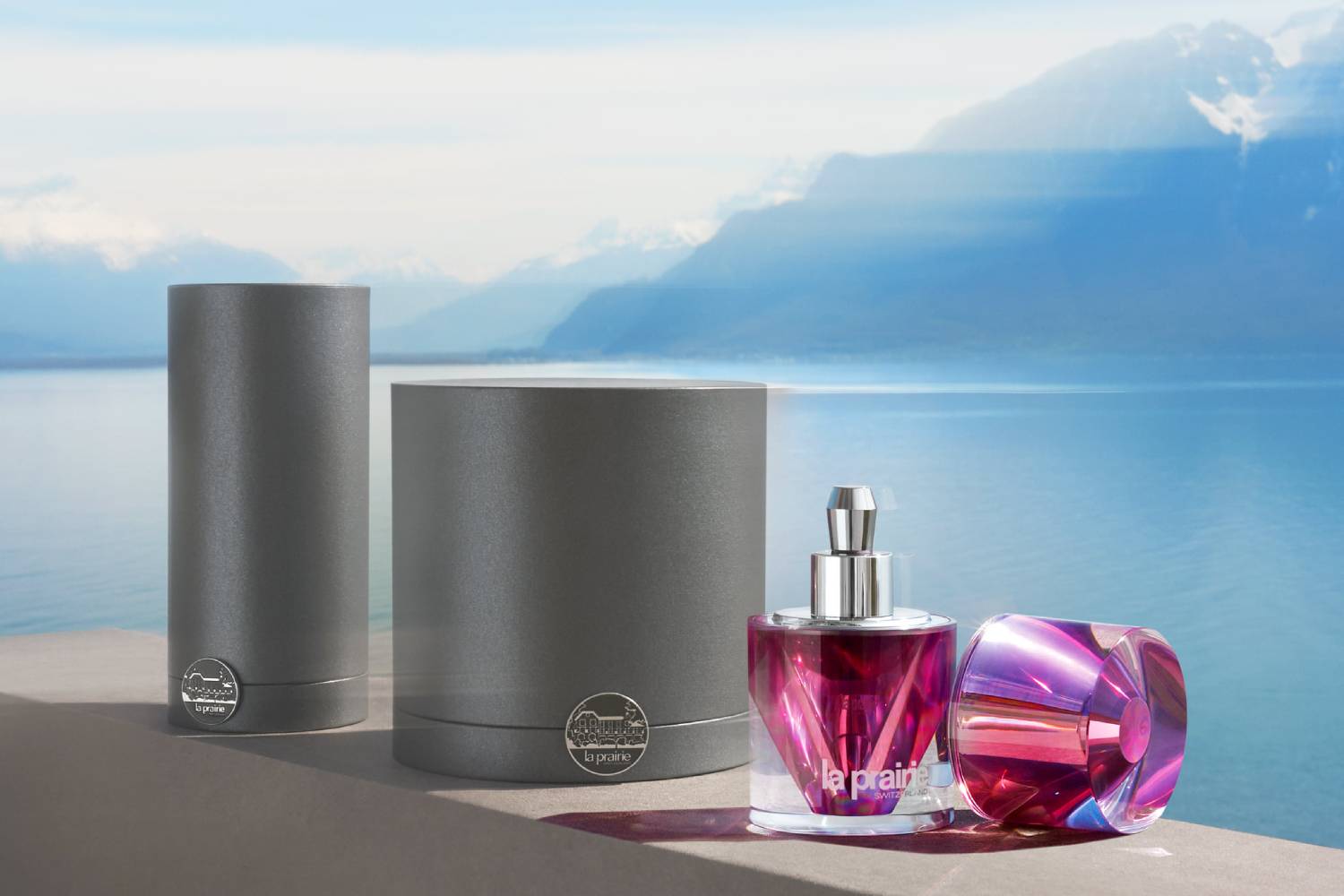 A haven of tranquillity and a reference in pioneer science, Clinique La Prairie opened its doors in 1931. Located on the Swiss Riviera, Clinique La Prairie (meaning The Meadow Clinic) offers not only rejuvenating, groundbreaking treatments but also an inspiring view of Lac Leman and the Swiss Alps for the artists and world leaders lucky enough to access such an exclusive sphere. All eyes were on Doctor Paul Niehans, the head doctor at Clinique La Prairie, that developed the innovative Cellular Therapy. But it was only in 1960 that Dr. Niehans published his research in Cellular therapy, seven years after Pope Prius XII was administered La Prairie anti-aging treatment and spread the word internationally.
The brand as we know it today starts in 1978, featuring the Exclusive Cellular Complex born from the clinic's and Paul Niehans' advanced rejuvenation treatments. Holding the key to timeless beauty, La Prairie anti-aging skincare presents with the most exclusive ingredients, technology and sensorial texture, starting an unparalleled tale of luxury.
What are the best La Prairie products?
Such a level of luxury comes with a price tag. Oftentimes, customers find themselves wondering if La Prairie products are worth the money, and which are the best La Prairie anti-aging products worth investing in. If you've ever tried any of the brand's products, you know what to expect: mesmerizing packaging, an exclusive experience that you can hardly find on other luxury brands—and, of course, rejuvenating results that become noticeable day after day.
If you find in the references above the perfect description of what you're looking for, then keep reading. The following selection of the best La Prairie anti-aging products is all that you need. Get to know the best products of each range and then decide if you want to combine them with your current routine, or if you'd like to pair them with the rest of the collection. Once you get to know the best La Prairie anti-aging products for you, there's no turning back!
La Prairie Skin Caviar
Lifting & Firming treatment
If you're looking for firming as well as visibly lifted skin, take a close look at this range. Caviar Extract, sourced from the depths of rich waters, is an exceptional ingredient that allows for unparalleled lifting results. Caviar benefits are further intensified with nourishing, caring as well as rejuvenating ingredients that elevate every formula to the next level.
La Prairie Skin Caviar Luxe Cream is a solution not only to lift and firm the skin but also to refine its texture. Infused with the very source of life, this formula contributes to restoring the elasticity and tone of the skin. More than feeling like the true definition of luxury, it allows visible results that take you by surprise.
To go one step further on your beauty skincare routine, follow your cream application with La Prairie Skin Caviar Concealer Foundation SPF15. Ready to perfect and even out your complexion, this formula also provides your skin with hydration and nourishing comfort. Equally important, it reinforces the firming results of the range while boosting your confidence.
---
La Prairie White Caviar
Lifting & firming treatment
Bring brightness back to your skin and get rid of dull and uneven complexion. Using this skincare range, your skin will not only look more radiant but also firmer and smoother. This extraordinary illuminating action is only possible thanks to lumidose, a revolutionary patented molecule that inhibits melanin formation. In addition, Swiss golden caviar promotes firmness all the while boosting skin radiance.
La Prairie White Caviar Illuminating Pearl Infusion revives the natural radiance of your skin while protecting it from external aggressions. Day after day, this lightweight texture works to reduce the appearance of dark spots and erases dullness, improving skin elasticity and firmness at the same time. You may expect visible results in as short as four weeks!
To illuminate the skin with daily care that combines brightening results with comfort, look at La Prairie White Caviar Crème Extraordinaire Illuminating Cream. This formula visibly diminishes age spots as well as imperfections, perfecting your complexion with each application. It only gets better if you combine it with the other products from the same range.
---
La Prairie Platinum Rare
Global anti-aging care
The global anti-aging solution that your skin needs is here. This incredible range improves the overall appearance of the skin, granting a skin-refining effect while reducing the look of wrinkles and lines. At the same time, it supports the underlying structure of the skin, improving skin firmness and bringing your skin to its full potential, thanks to Platinum Multi-Peptide and Cellular Complex. Meet luxurious jewels that keep even more precious formulations on the inside!
As the first step in your skincare routine, we suggest that you try La Prairie Platinum Rare Cellular Life-Lotion. Just as lightweight as it is comfortable, this rejuvenating lotion revives and awakes the skin, boosting it with a fresh cocktail of anti-aging actives. Furthermore, it improves the results of the following skincare steps so your skincare routine can meet your expectations.
As your skin prepares for another day, La Prairie Platinum Rare Cellular Night Elixir works its way to reinforce it and repair aggressions as well as signs of aging. This incredibly concentrated formula helps to smooth visible signs of aging such as uneven texture, wrinkles and loss of firmness, strengthening the skin from within while improving its overall appearance.
---
You're passionate about luxurious skincare, and we understand why! If you'd like to explore more fascinating textures and formulas for the body, then check the best premium body care.