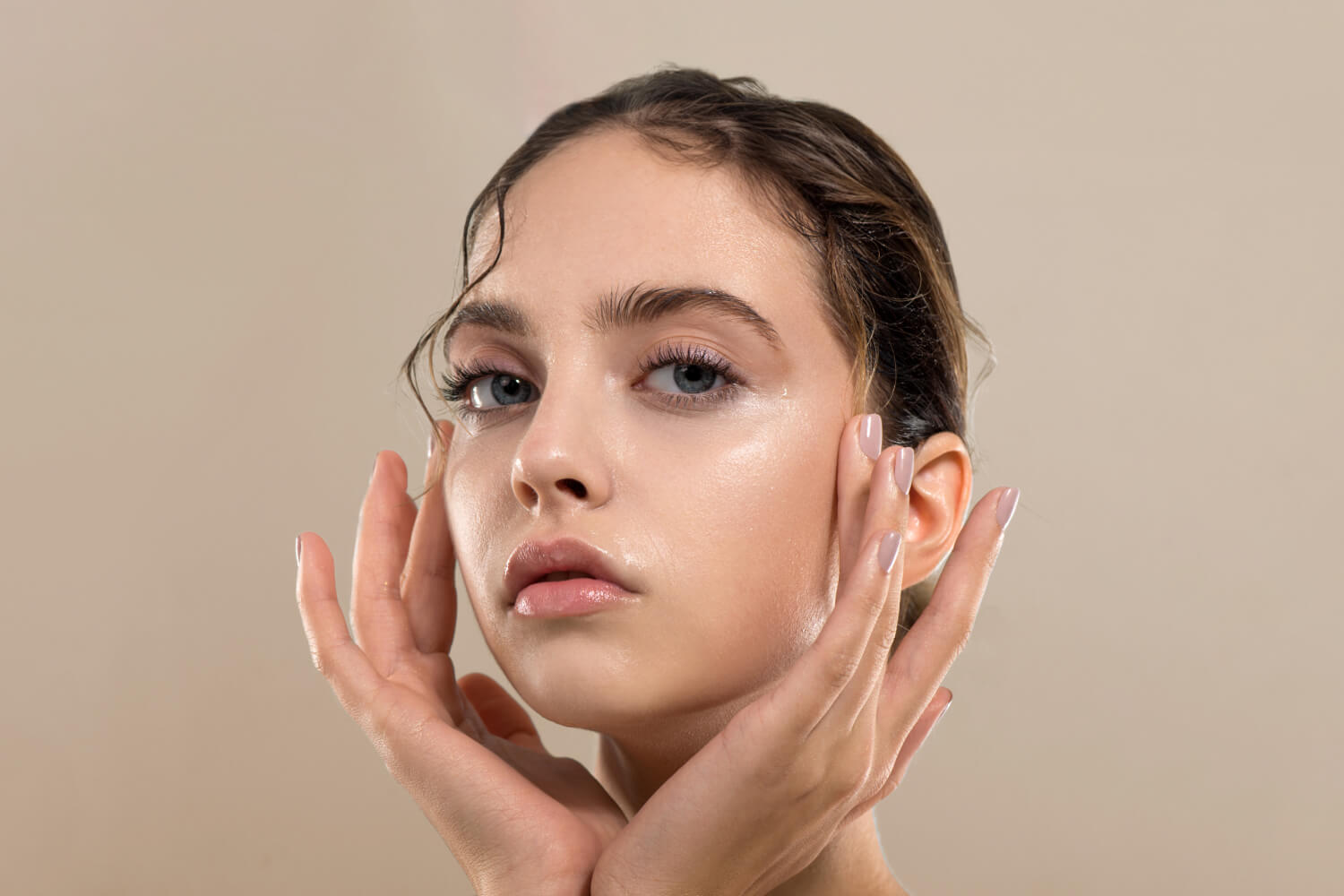 Struggling to keep your makeup on a tropical climate? Or are you worried that your makeup is not going to resist the monsoon season? It's a challenge to maintain makeup looking good all day in humid weather. If applying makeup and hope for the best is not giving you lasting results, then join us to learn a few tips that may significantly improve the staying power of your makeup.
How to have good looking makeup in humid weather
To keep makeup on and looking good in humid weather, you'll need the right products—starting from skincare—as well as specialized techniques. Don't worry, it's not hard! You may only need to change a few products or application gestures.
1. Use a lightweight skincare formulas
If you want your makeup to resist a humidity atack, you should start by considering the skincare you use. We're not encouraging you to skip skincare steps; just make sure that you find the lightest possible formula for each product type. This recommendation is easy to adopt when you think about serums and essences, but a bit more challenging when you think of your moisturizer. If you have combination to oily skin, it should be easy to find moisturizers in a refreshing, light gel texture. On the other hand, those with dry skin will take their time to find the one, as creams for dry skin have usually thicker textures. If that's your case, we think you should like the Sensilis Hydra Essence Fondant Cream. You may also, if you feel like your skin can handle it, skip moisturizer altogether and go from serum straight to sunscreen! Speaking of…
2. Try a dry touch sunscreen
Sunscreen! The one step that you should never miss before makeup, weather you're in a dry or humid climate. You'll just need to pay attention to the texture you pick! With humid weather, you'll probably feel more comfortable with a dry touch texture. As you apply it to the skin, it should feel the weightless comfort of a dry formula—you'll see how it makes a difference throughout the day. Make sure that the formula is water-resistant, very water-resistant or waterproof!
3. Primer your skin and eyelids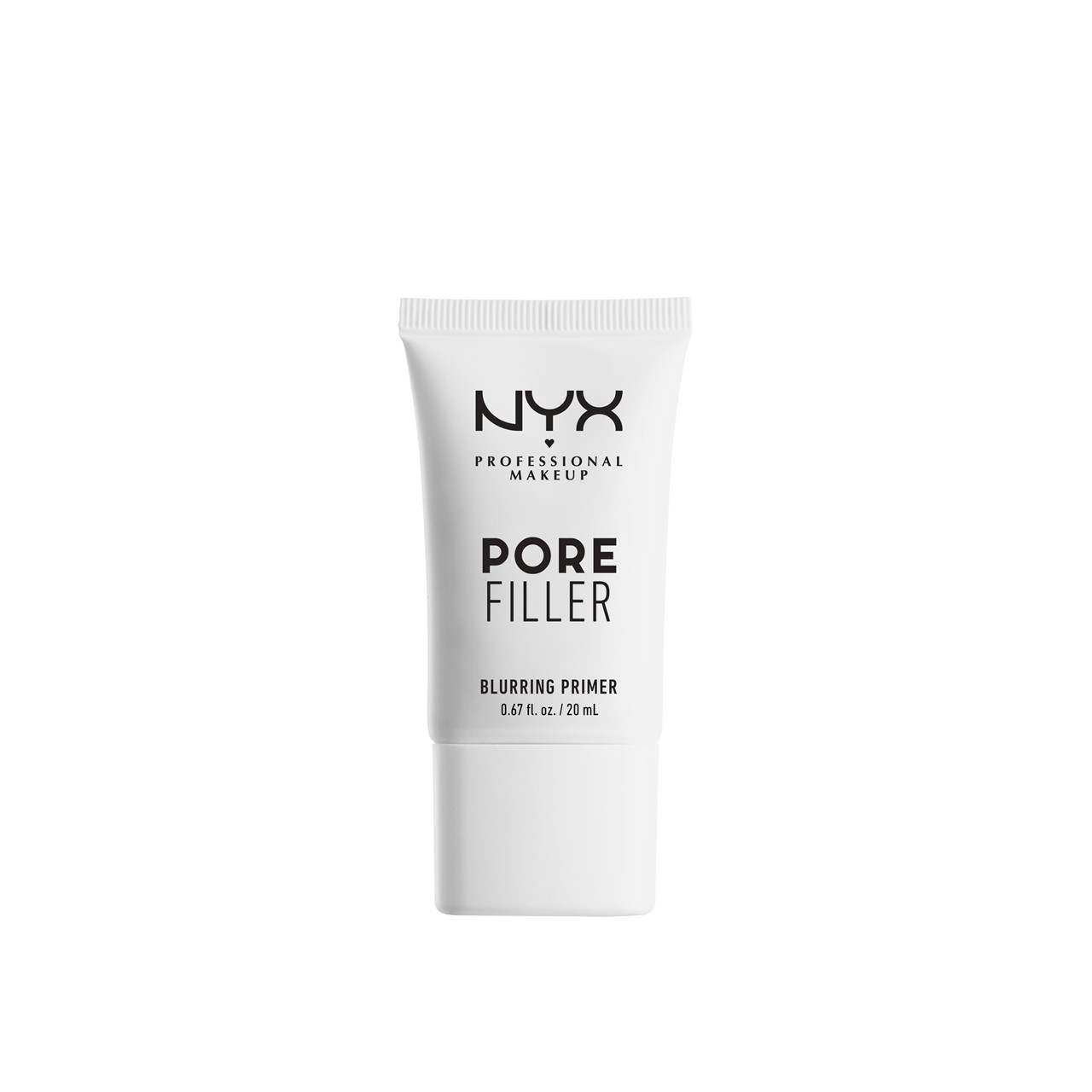 NYX Pro Makeup Pore Filler Primer
Make sure to start your makeup with a primer that's commited with making your makeup last. The face primer is going to create a more stable base for your foundation to hold on to, hopefully preventing sweat to melt your makeup. When it comes to the eyeshadow, it's even more essential to consider an eyeprimer, or, alternatively, a waterproof liquid or cream eyeshadow. Applying your regular powder eyeshadow directly on the lids without one of the previous suggestions, is condemning it to melt in a couple hours!
4. Apply thin layers of makeup
Even if you use all long-lasting makeup, heavy layers are not surviving that long in a hot, humid climate. The sweat and oil on your face would work their way into the products, and let's say that the makeup wouldn't have a fresh look for long. With thin layers, it's easier for the product you've used to set and it actually has a chance to resist! Even if it doesn't last as long as it would on other circumstances, a thin layer of product melting looks way better than a heavy amount of makeup falling apart!
5. Prefer waterproof formulas
Waterproof formulas are made to resist everything, including humid climates. Your go to with makeup for humid weather should be waterproof formulas! Waterproof mascara, waterproof lip liner and even waterproof foundation and concealer. We have a space featuring exclusively waterproof makeup on our website; stick to that selection when picking your new makeup products for humid weather.
6. Choose stains
Lip stains and cheek stains are the perfect makeup for humid weather. They deposit color with no texture at all! It's watery makeup that works like magic, with color holding on to your face like its life depends on it. If you've never tried it, we strongly recommend! It not only lasts more than anyone would expect it to but it's also fun to see the magic happen. It's time to give it a go!
7. Favor long-lasting creams over powders
Your favorite powder blush and bronzer may sound like a good idea of makeup for humid weather, but it's going to last less than you'd think. With sweat and humidity, the water particles break into the powder and may leave you look patchy (especially if you've applied a generous amount). Instead, look for a waterproof or long-lasting cream formula to accentuate your cheeks and facial countors.
8. Use blotting papers to control excess oil or sweat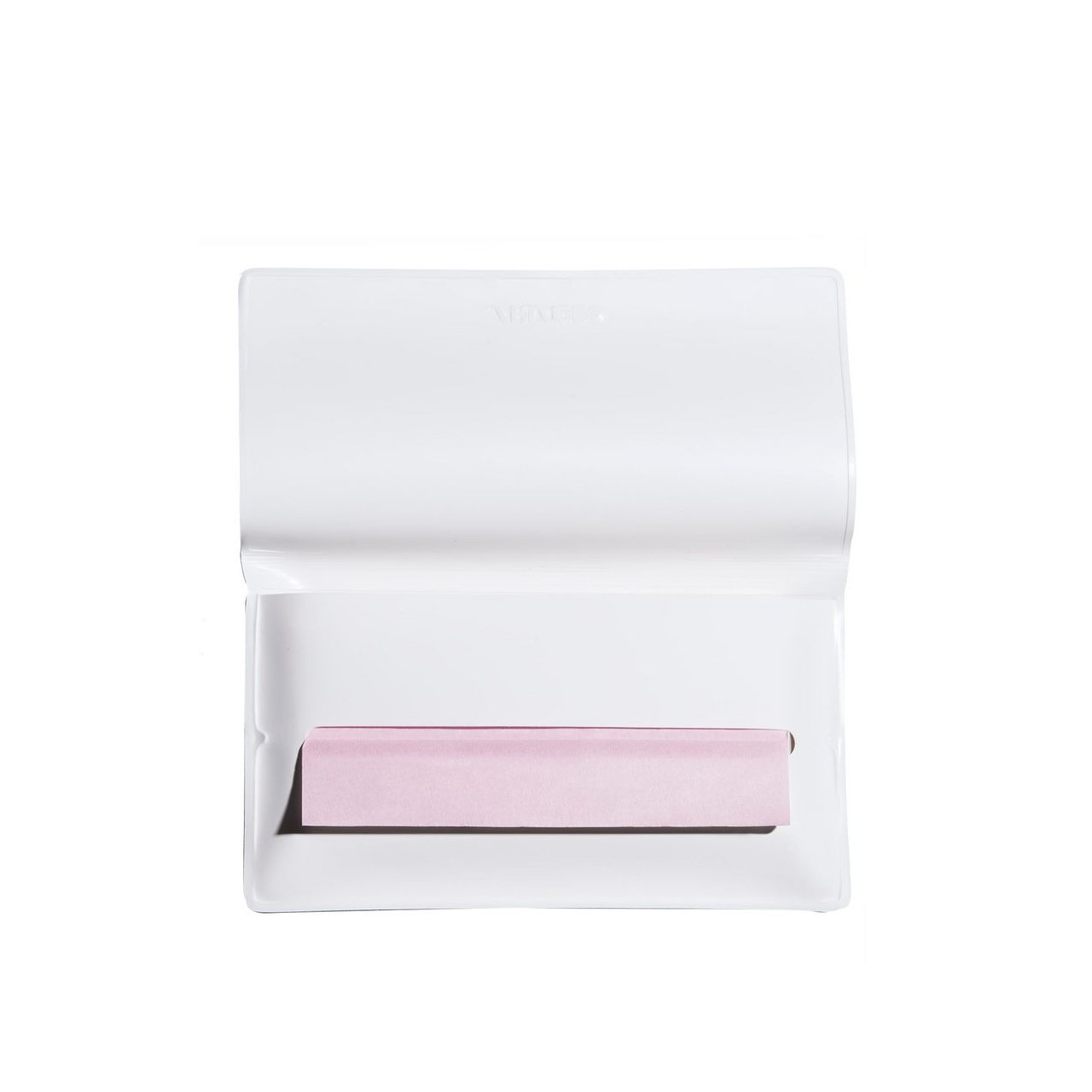 Shiseido Essentials Oil-Control Blotting Paper
Created to eliminate excess oil from the surface of the skin without ruining your makeup, blotting papers are useful and often forgotten makeup enhancer. With excess humidity in the air, you may also feel the skin more oily than usual. If you're feeling that your face is in need of a wiping off during the day, try the blotting papers instead! Press them gently on the areas where you feel more oily or sweat, and see how the paper collects it all without ruining your look. Try the Shiseido Essentials Oil-Control Blotting Paper if you don't believe us!
9. Avoid extremely shiny formulas
Immagine shimmer particles on a base of sweaty skin… that can easily become too much glow! Prefer matte formulas and finishes, to give your makeup a chance not only of surviving the day, but also to look good for longer. And don't get us wrong, we also love a good sparkling eyeshadow or blush. However, humid weather may not be the perfect scenario to rock your sparkling looks.
10. Set your makeup with a setting spray
Last but not least, there's the setting spray. Effortless and efficient in keeping everything into place, the setting spray is a must to set makeup in humid weather. Make sure to use all the tips we've seen above, and only then you'll finish it of with a setting spray like the iconic Urban Decay All Nighter Long Lasting Makeup Setting Spray. And don't be shy! Apply generously and allow it to dry (you may hasten the process with a fan, if you like!).
---
For humid weather resistant makeup you'll need the best waterproof makeup removers! With the right products by your side, you'll makeup will come off as easily as it was applied.